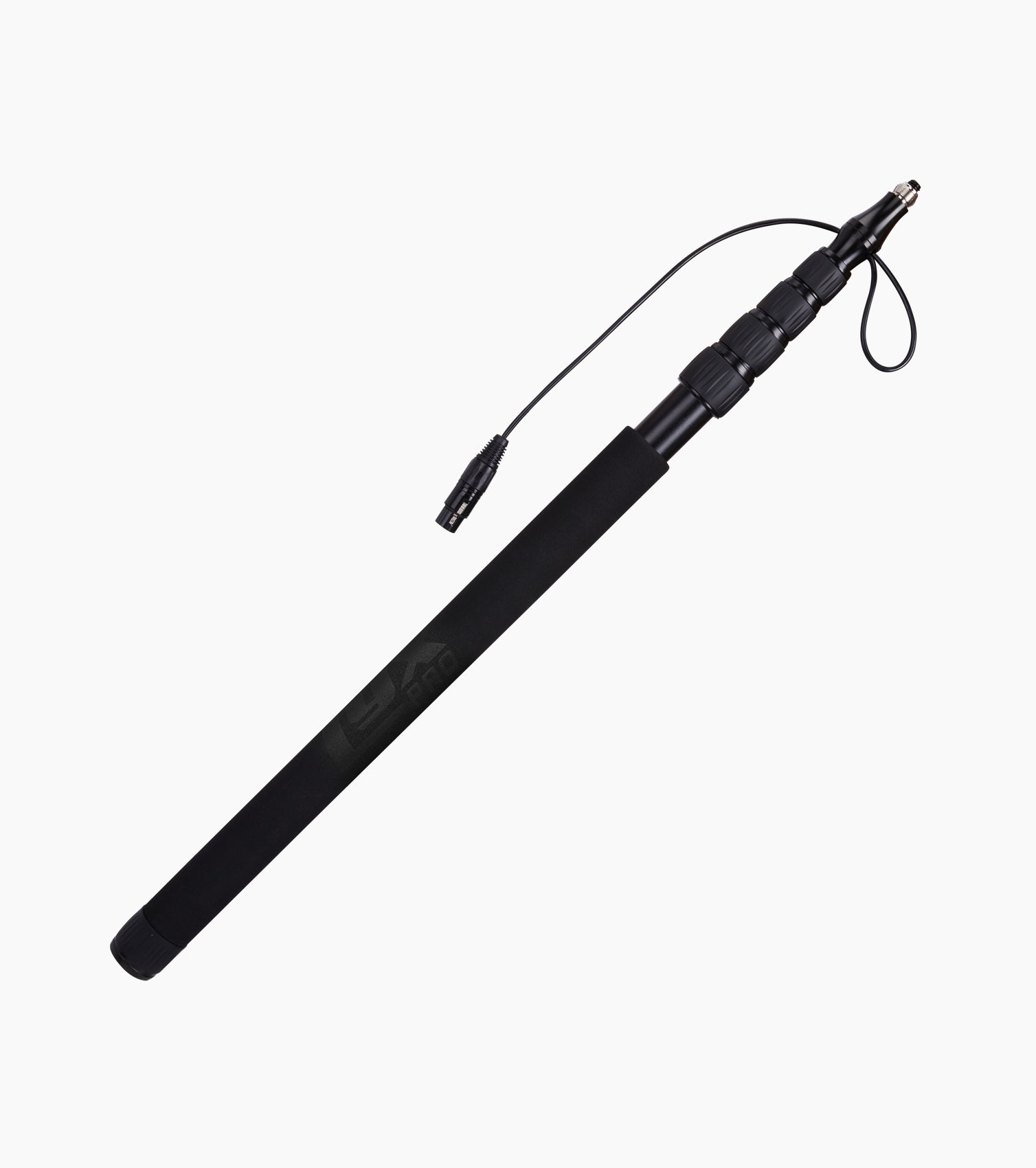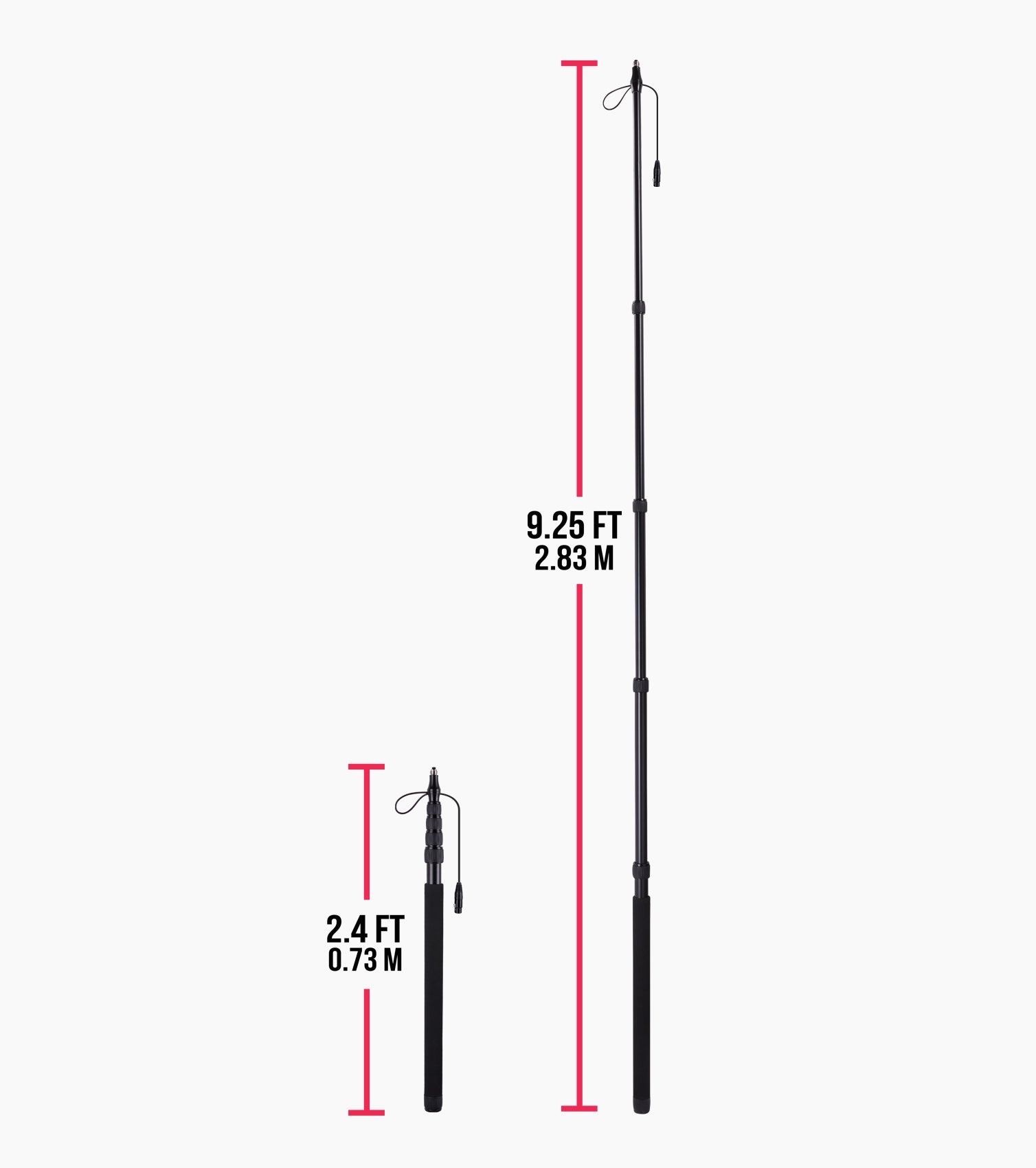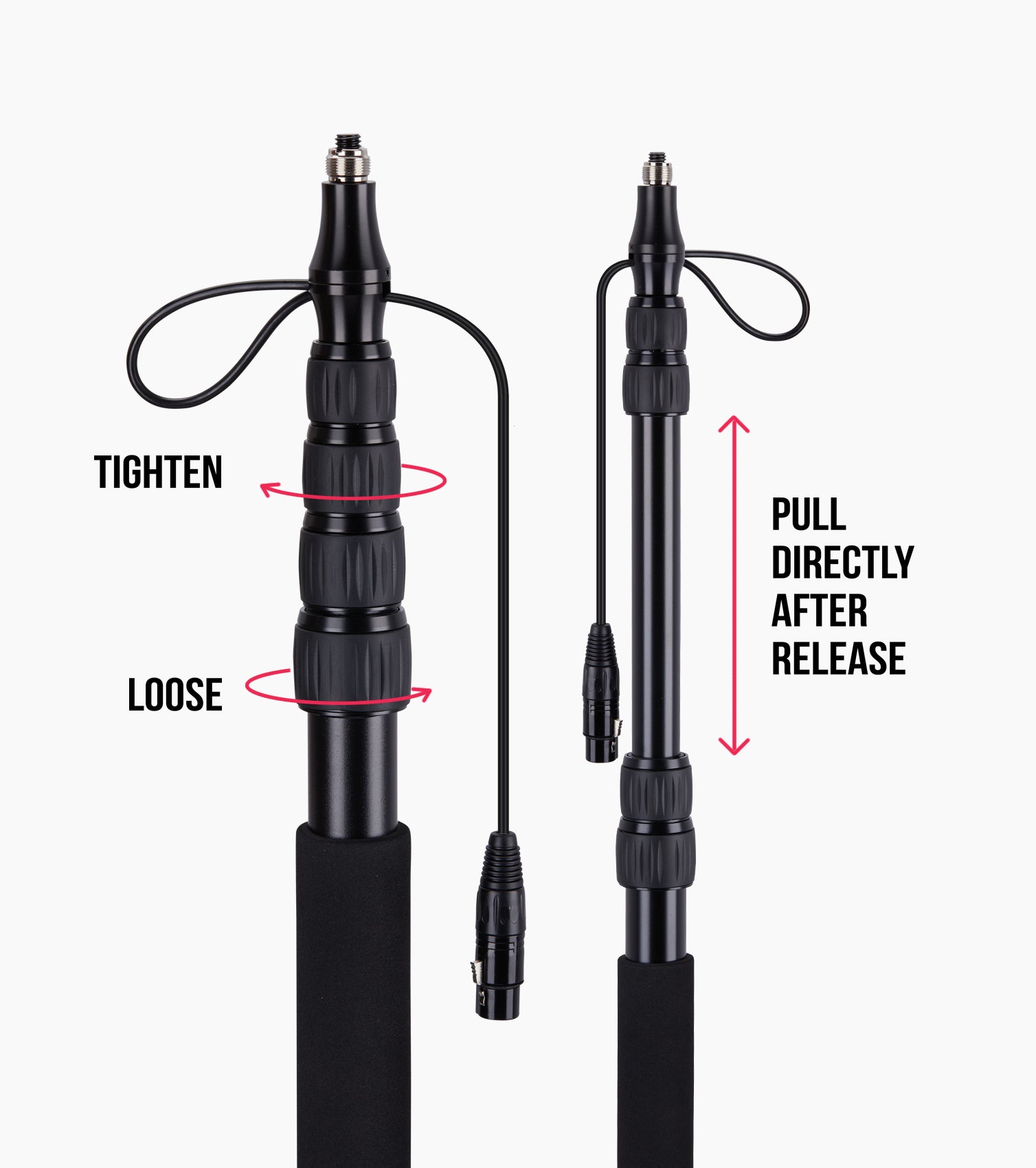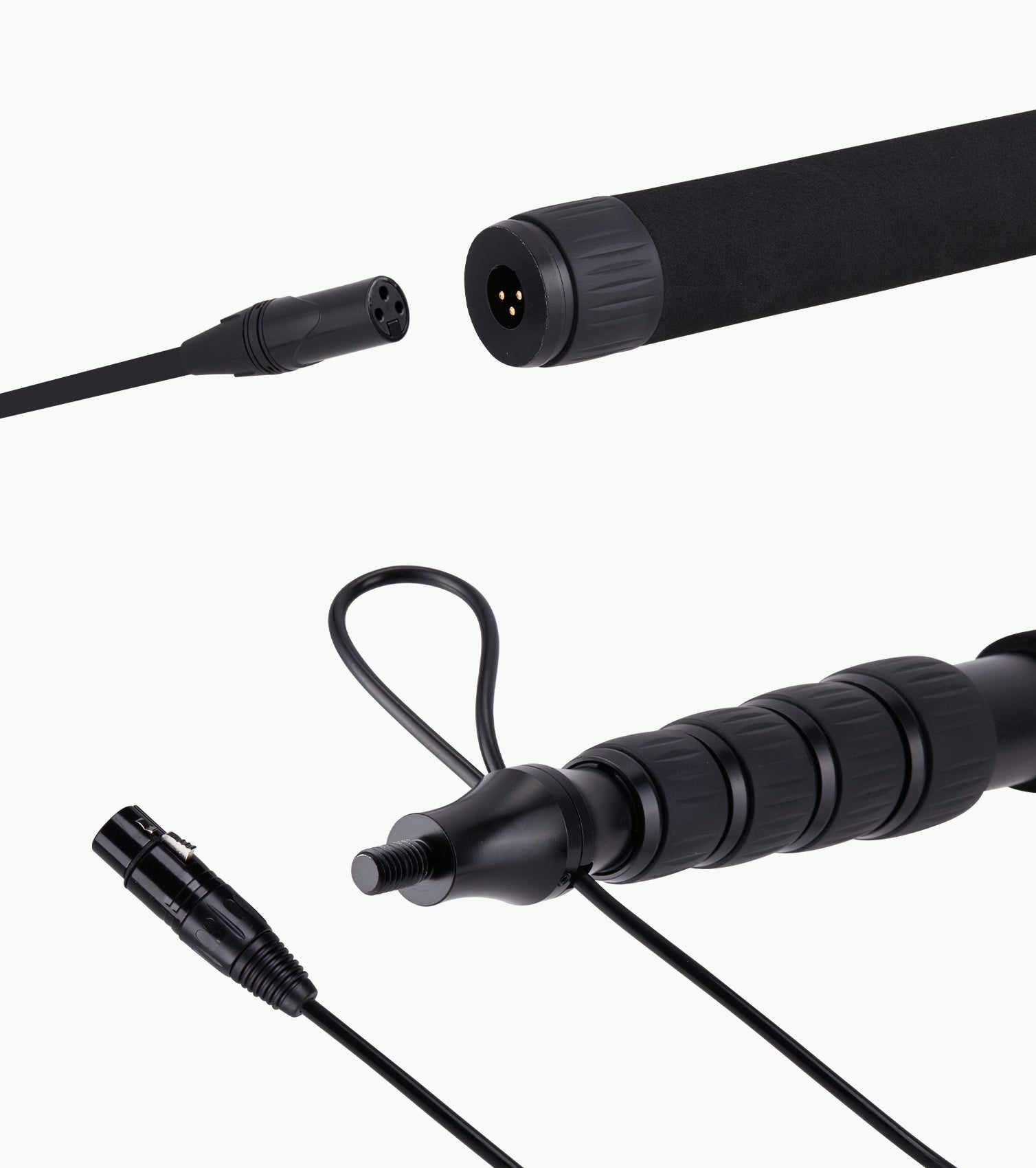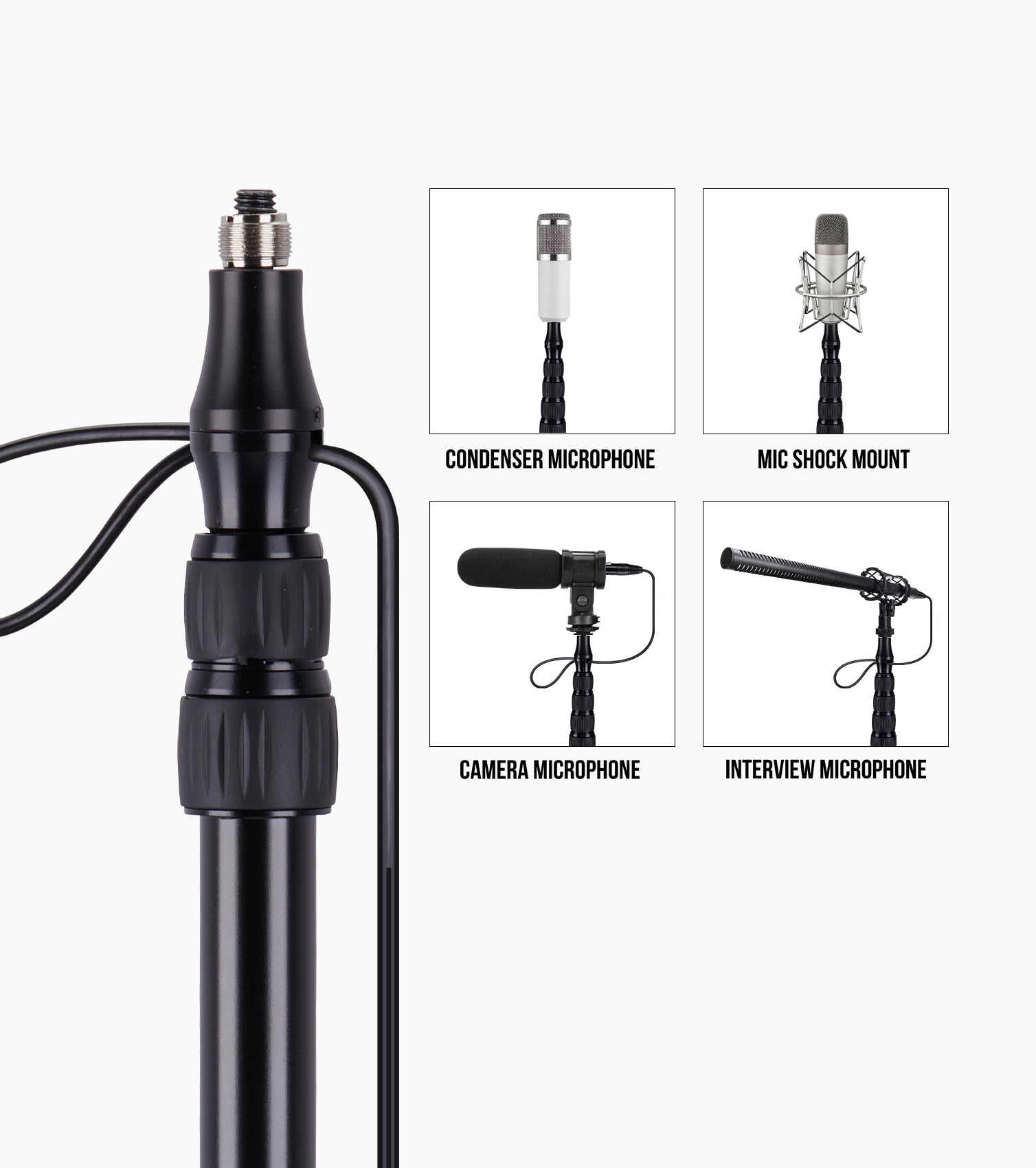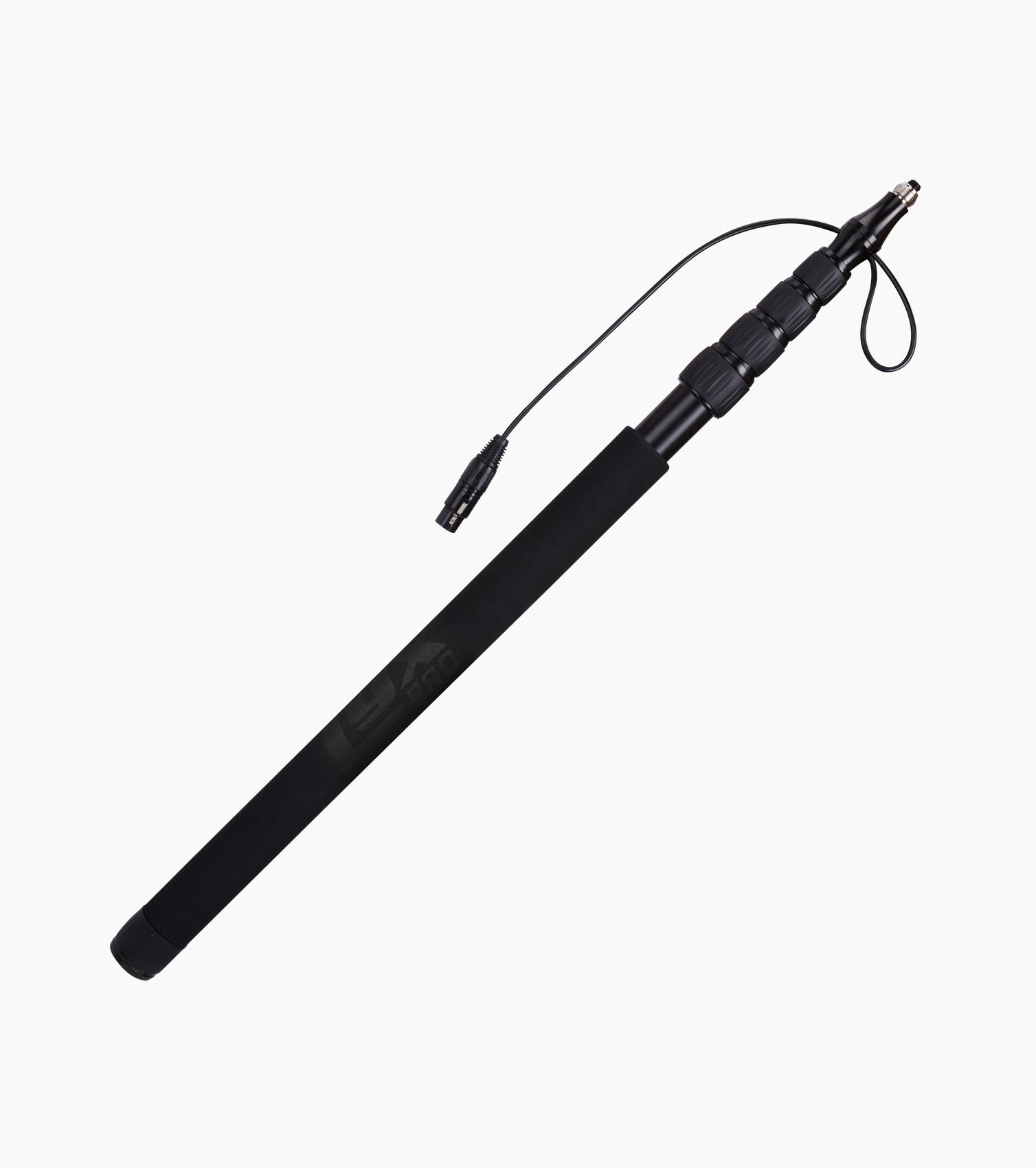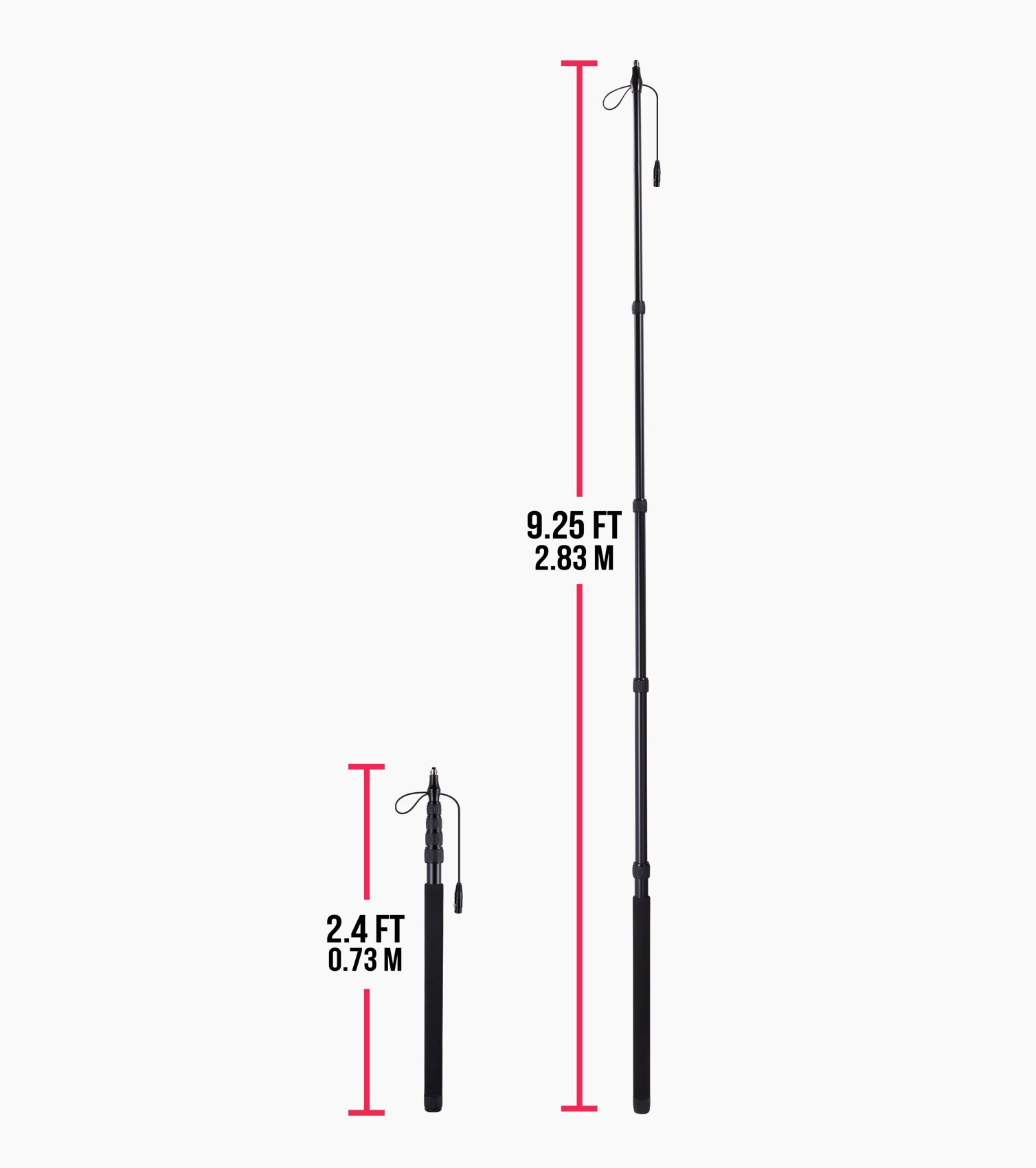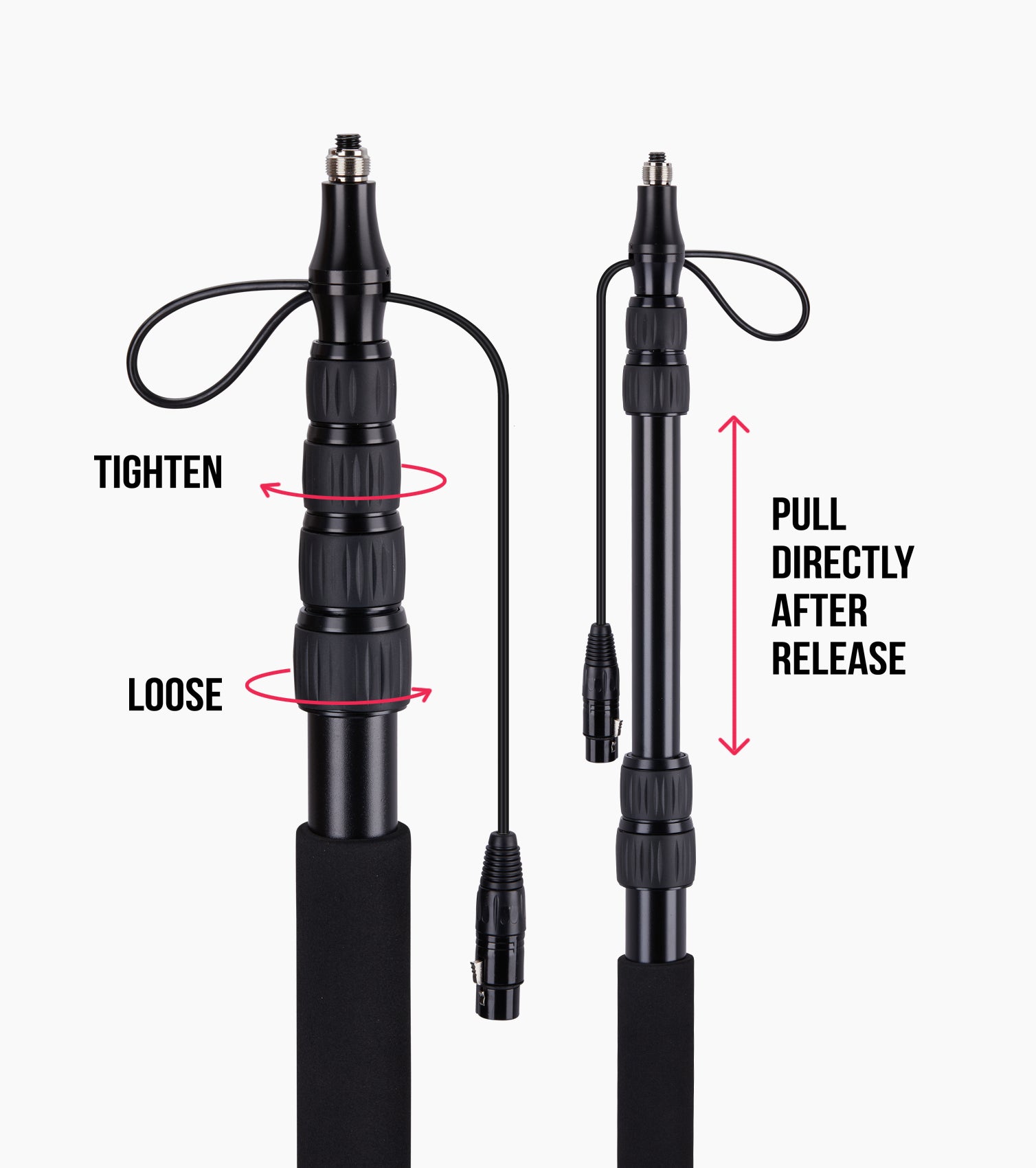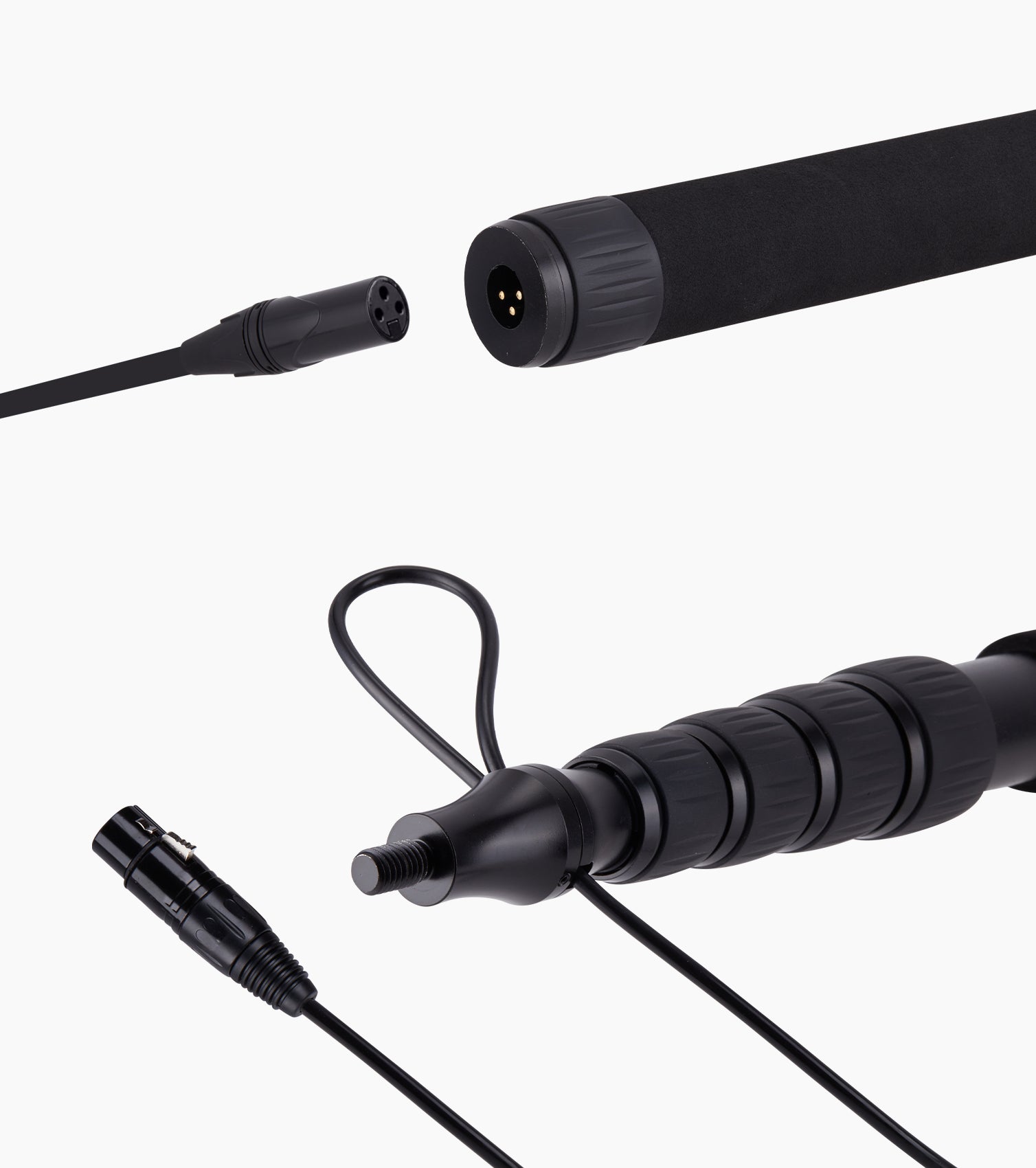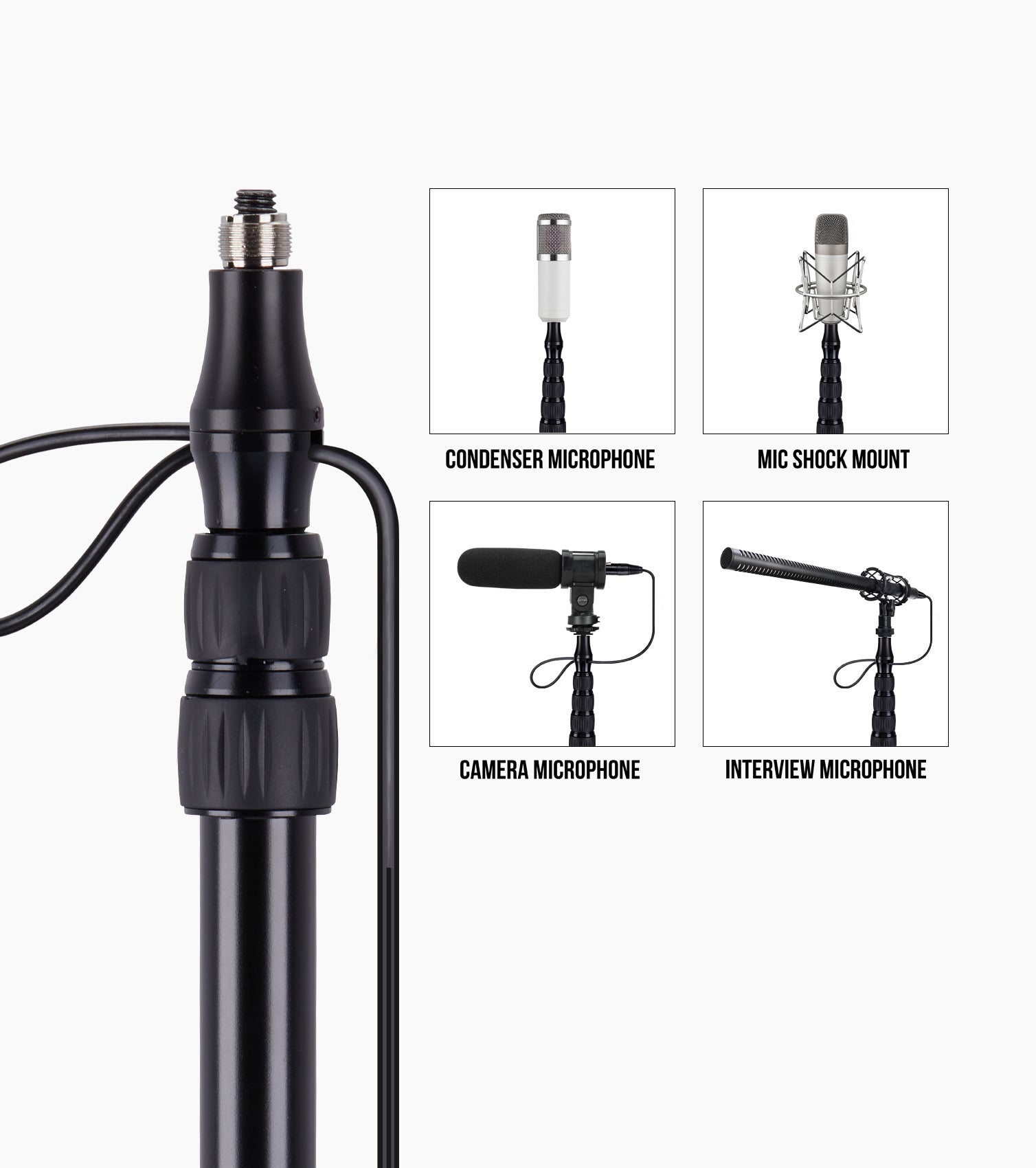 Regular price
$0.00
Sale price
$79.99
Unit price
per
Sale
Sold out
Lights, Camera, Boompole Action
Lightweight aluminum construction with padded handlebar
5 telescoping sections for long reach
Easy-twist section locks enable quick adjustment
Preinserted, built-in internal XLR cable
Comes with a 3/8" and 5/8" adapter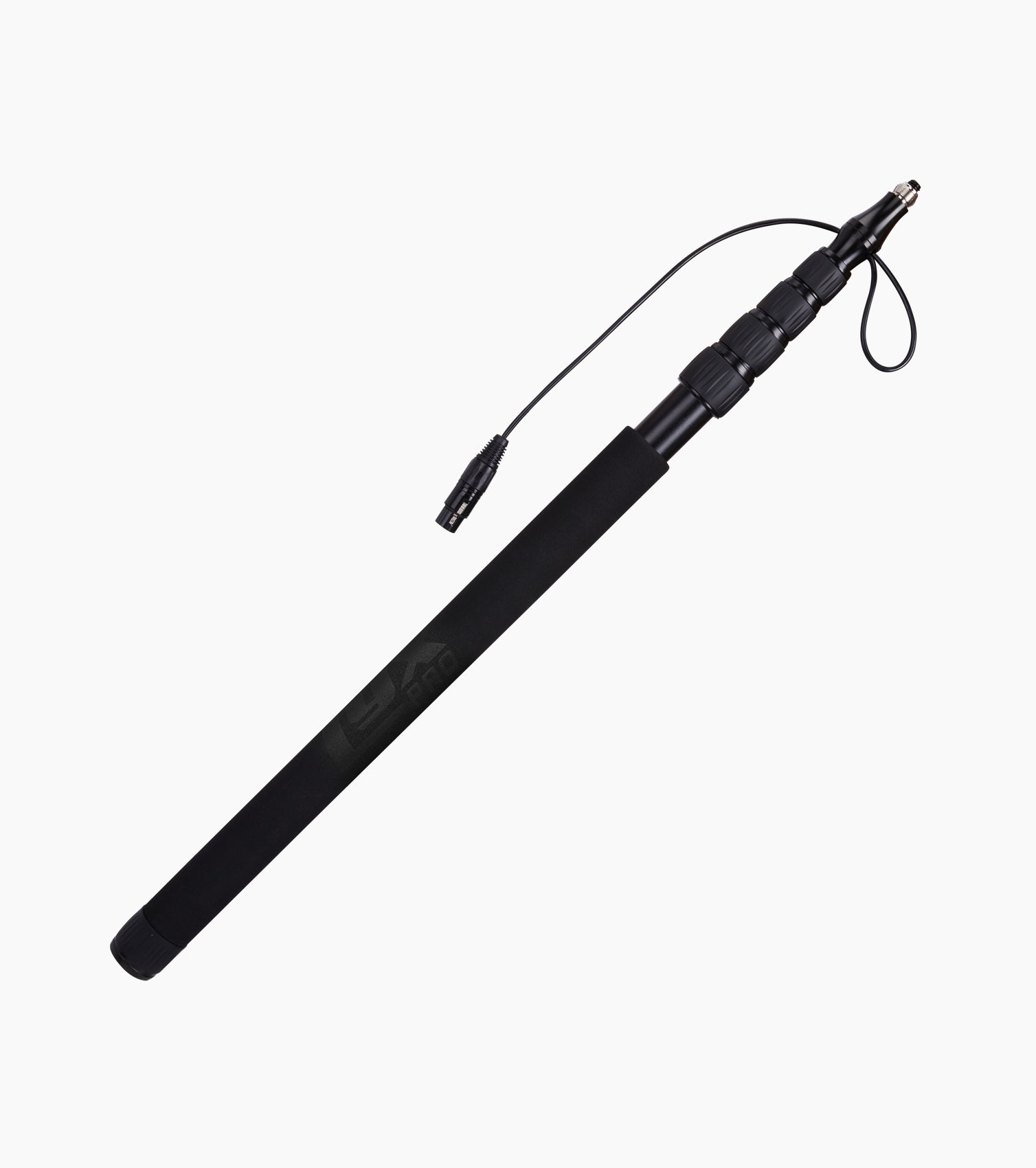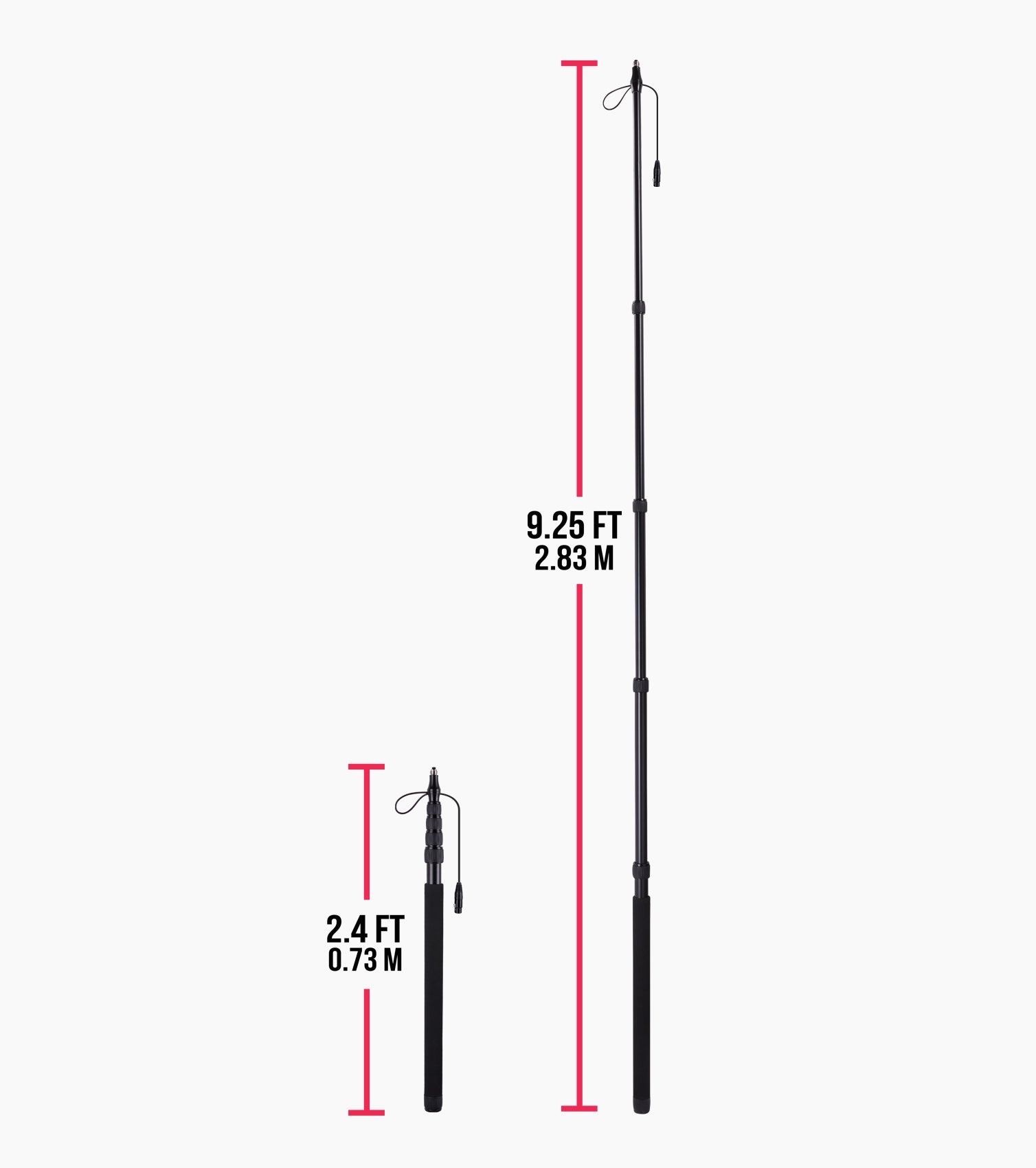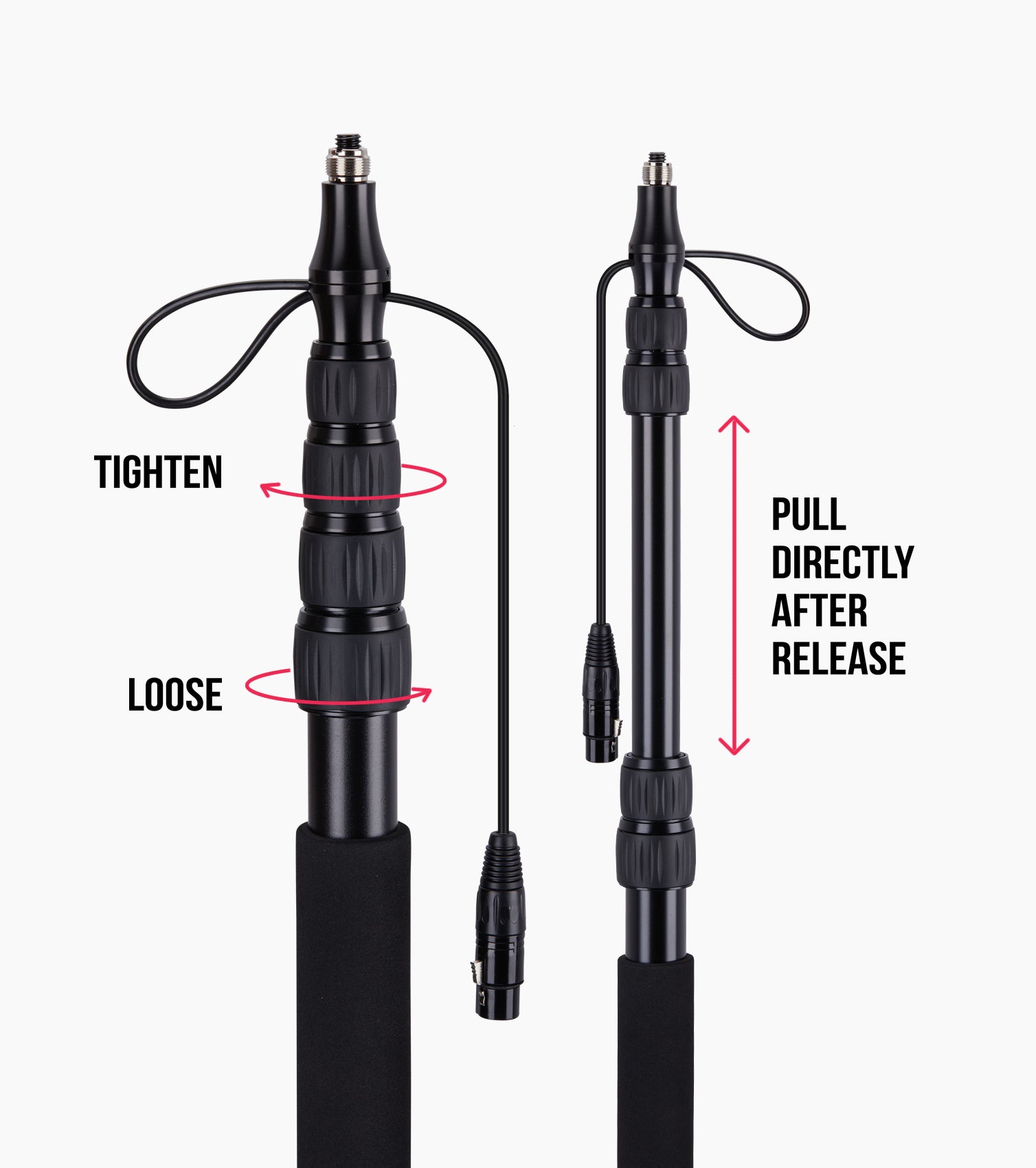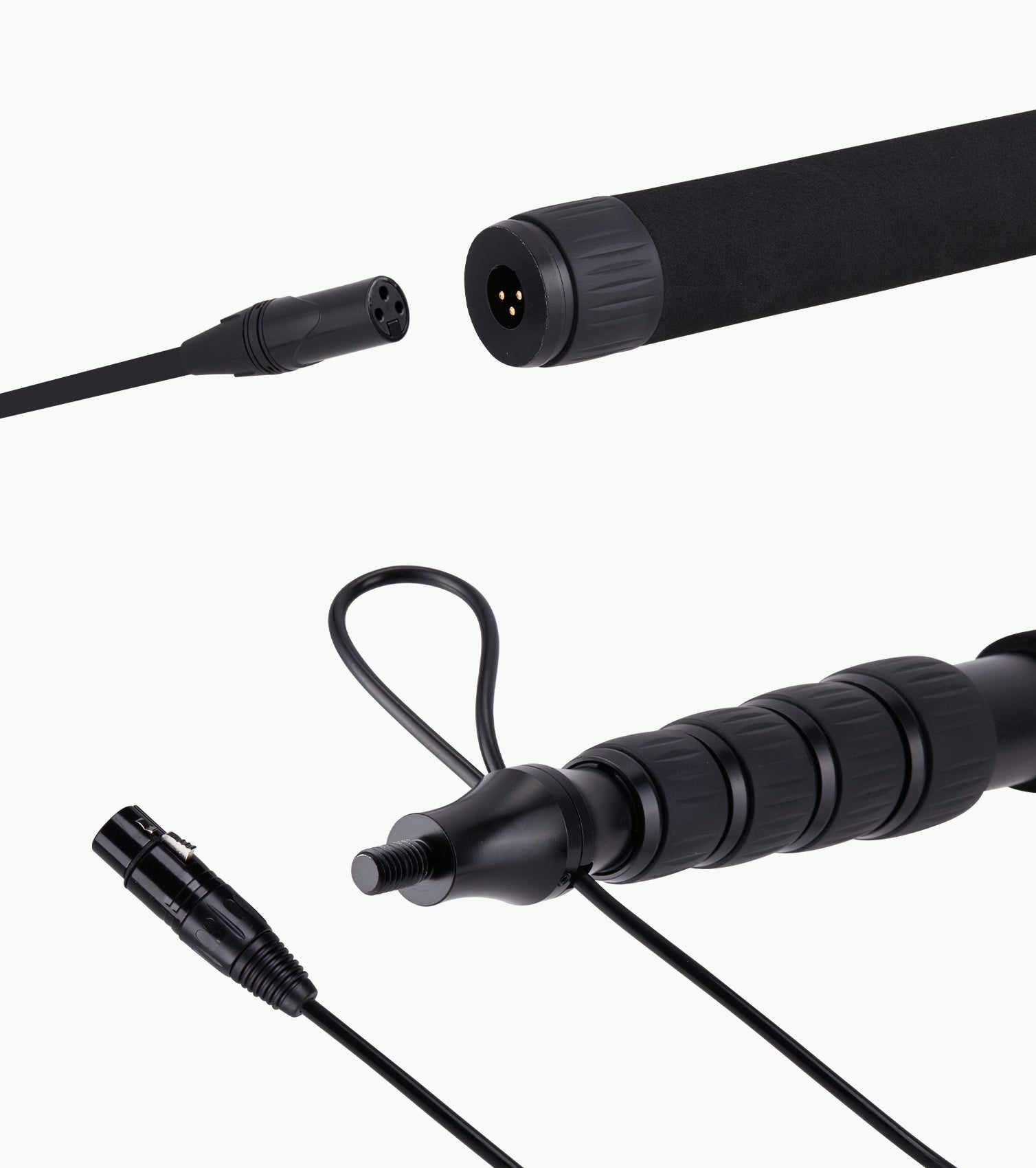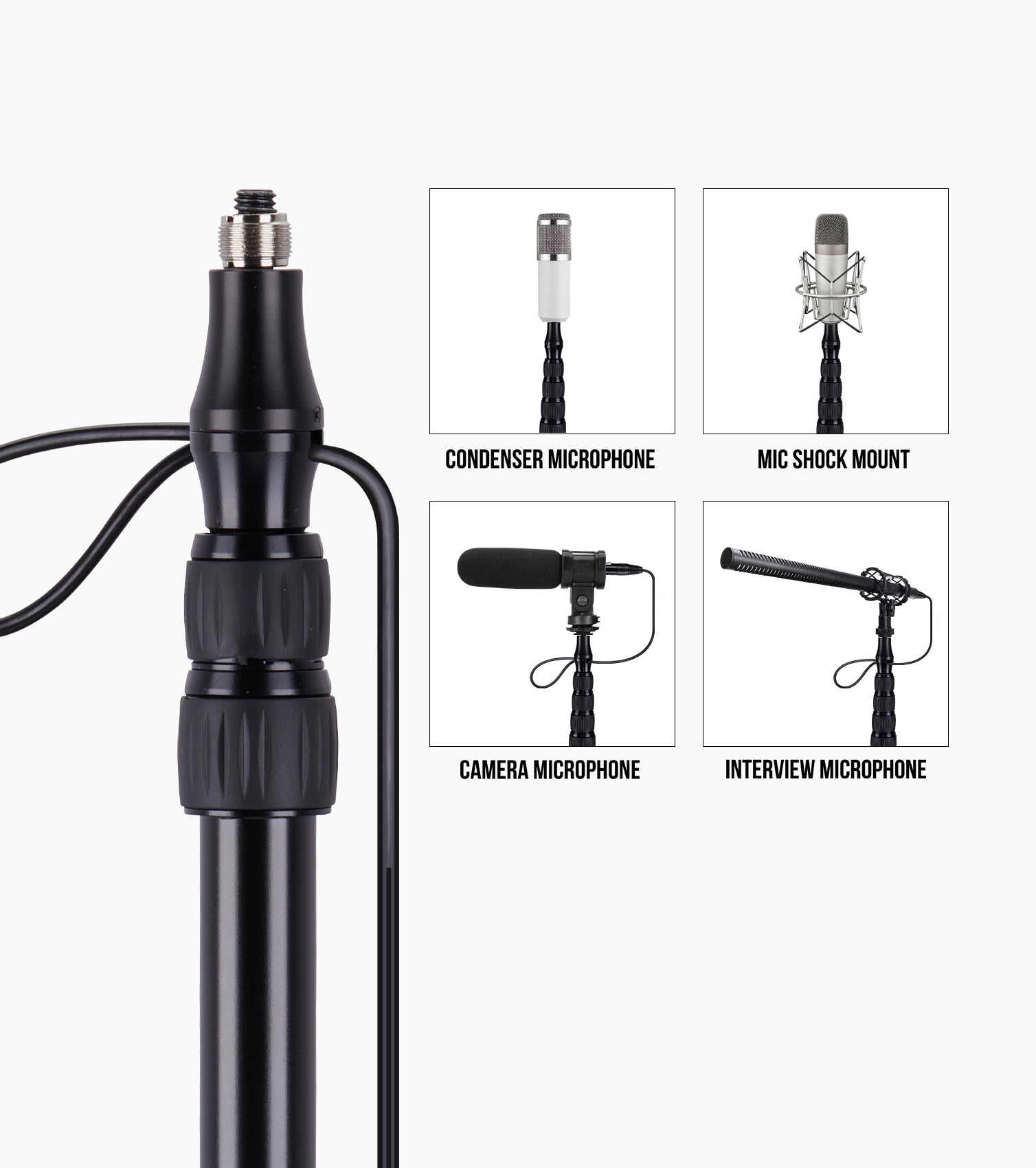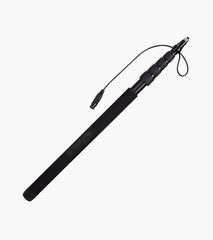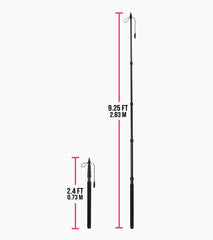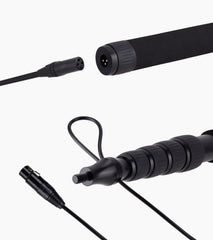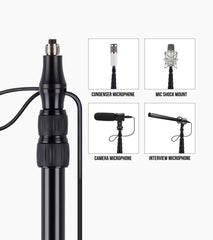 Free shipping on all orders
View full details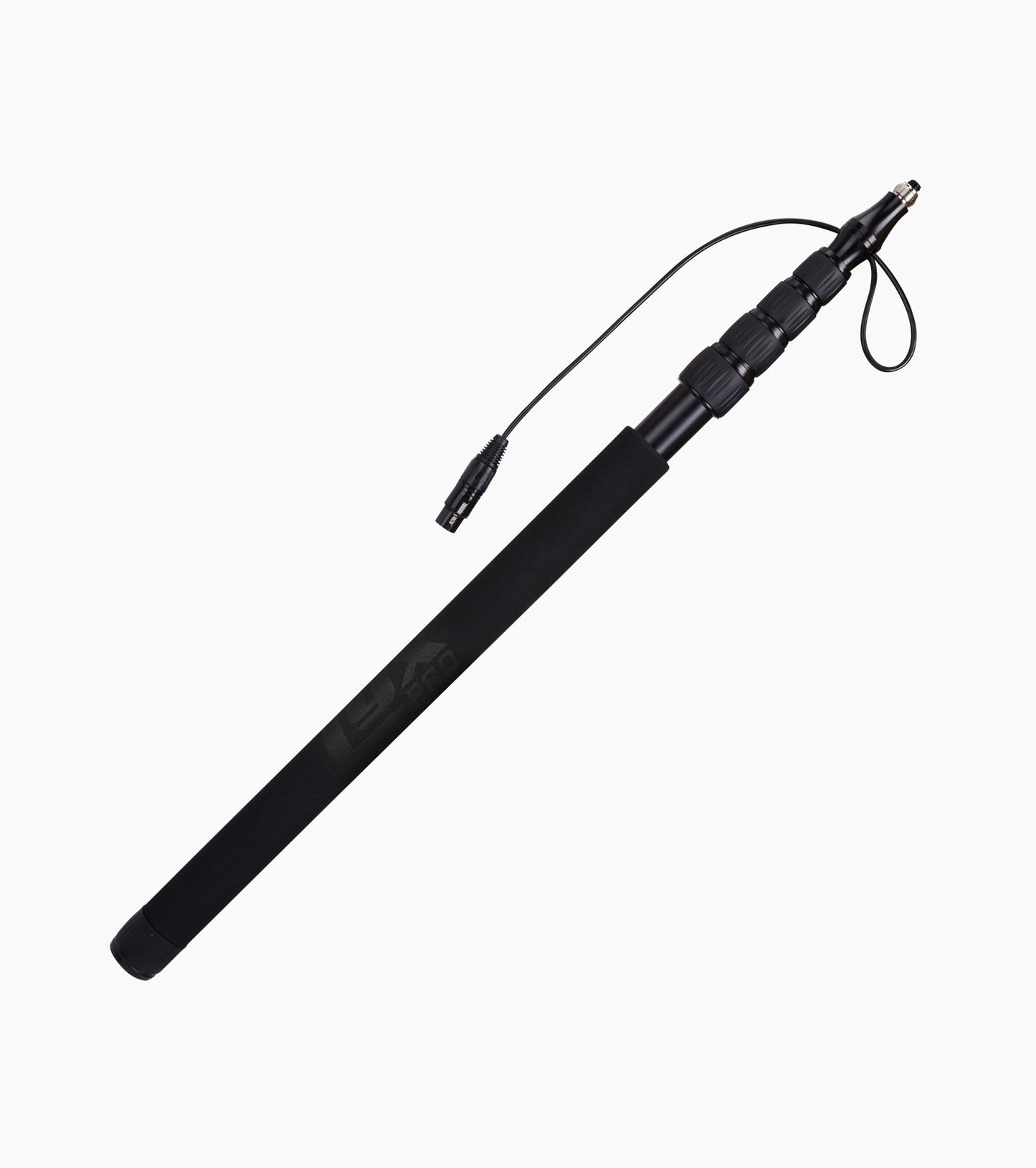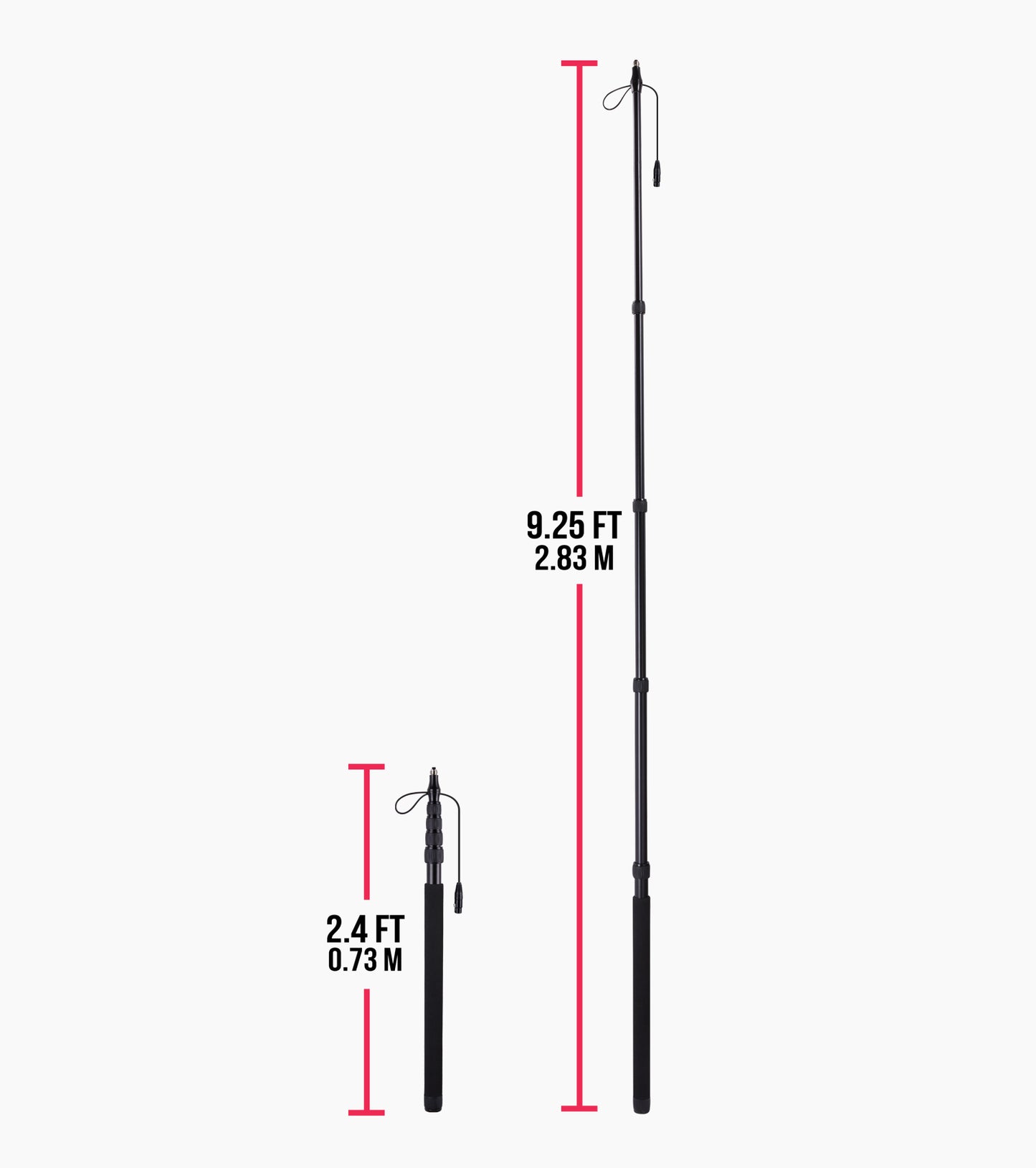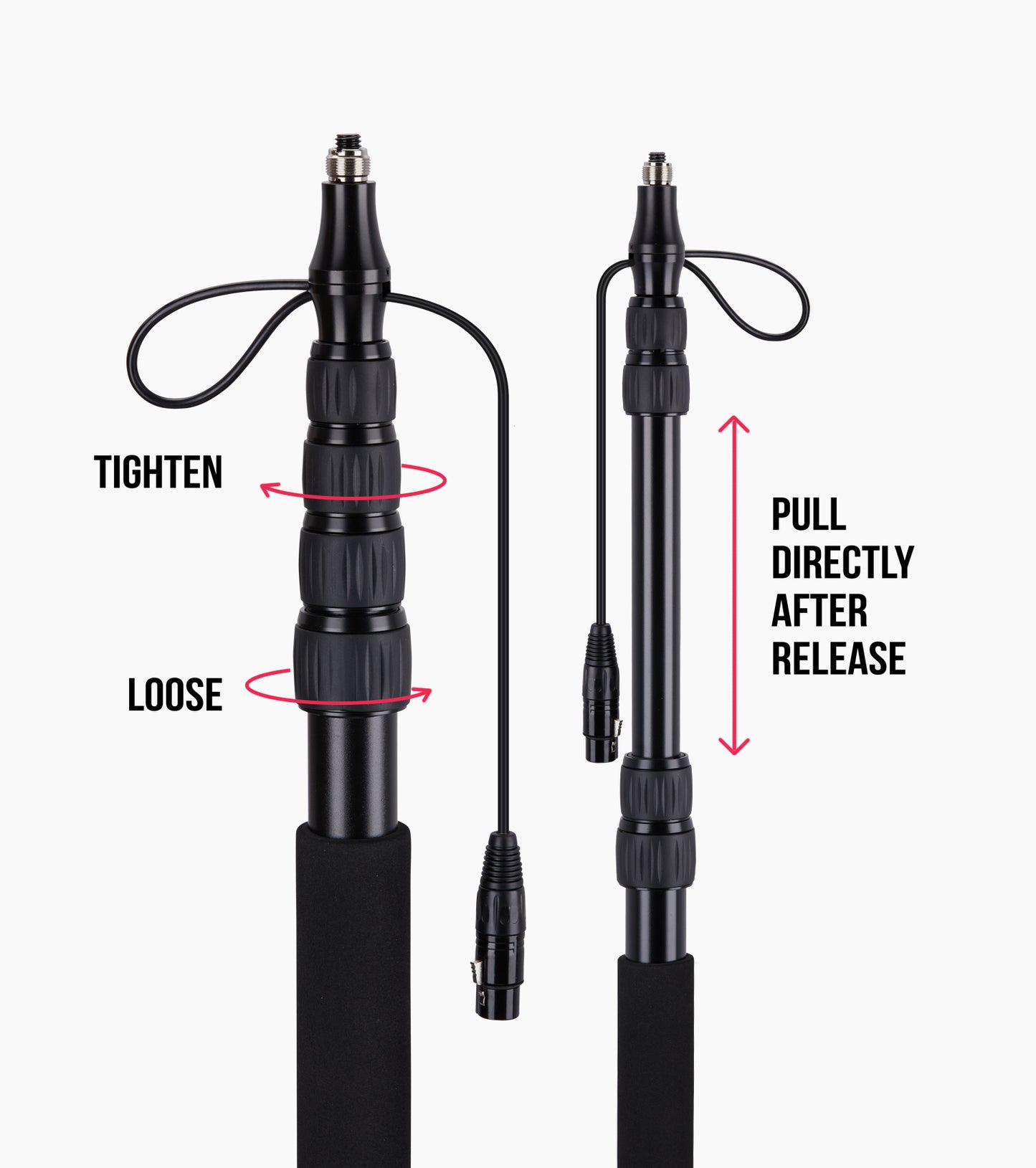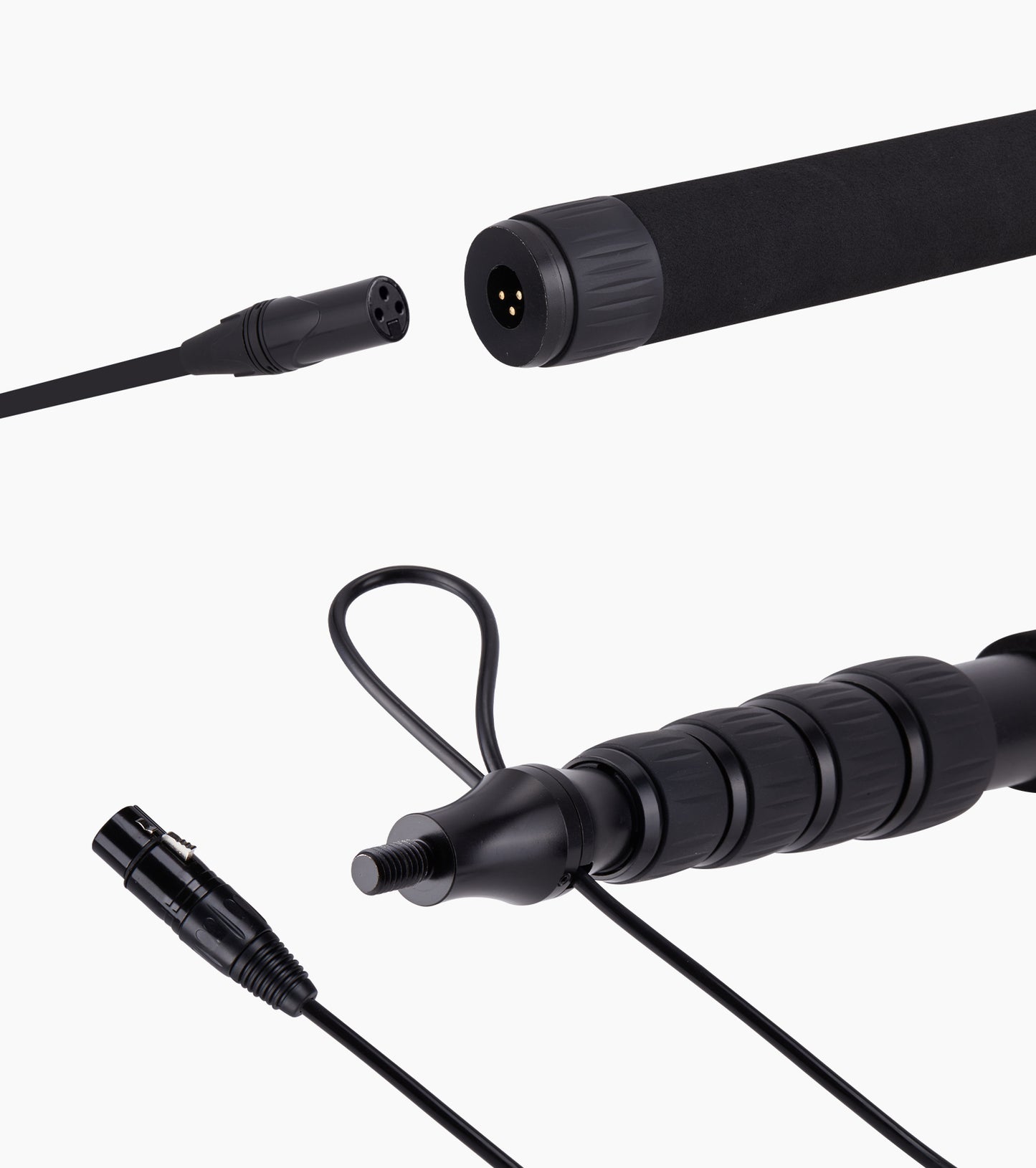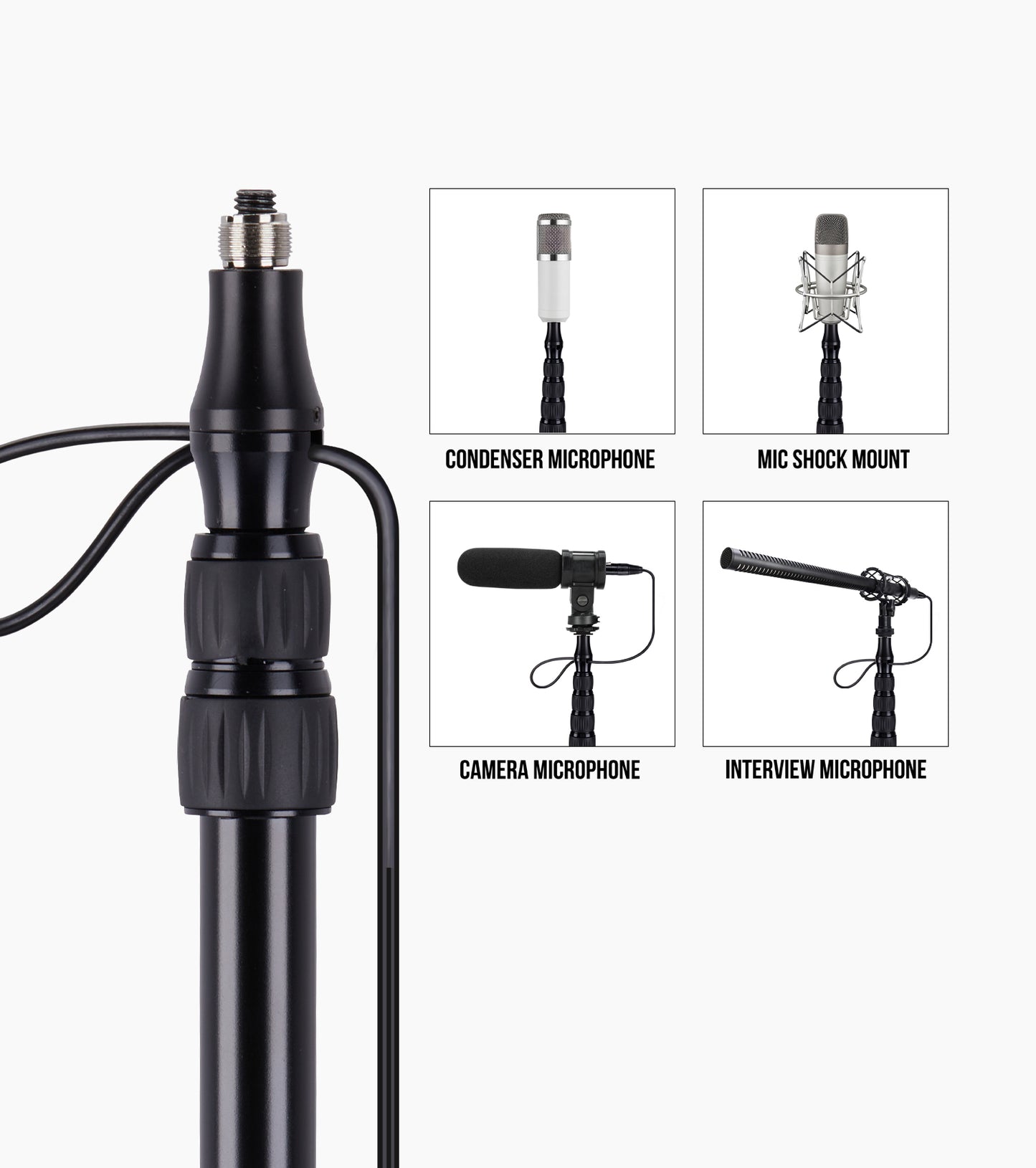 General
Product Type: Audio Accessory
Weight: 2.2 lbs. (1.0 kg)
Material: Aluminum
Color: Black
Adjustment Range: 2.4' - 9.3' (0.7 – 2.8 m)
Number of Sections: 5
Mounting Options: 3/8" and 5/8" Threaded Mounts
Specifications
Product Type: Audio Accessory
Weight: 2.2 lbs. (1.0 kg)
Material: Aluminum
Color: Black
Adjustment Range: 2.4' - 9.3' (0.7 – 2.8 m)
Number of Sections: 5
Mounting Options: 3/8" and 5/8" Threaded Mounts
Support
GARBAGE! Just get a standard Sennheiser and be done with it!
I thought this boom pole would be a good, inexpensive alternative to support a shotgun mic and live on a c-stand, however it was not suitable for that job.If your field audio trainee extends the bottom stage too far, it will fall apart because there are no firm stops there.Even worse, interference caused by the integrated XLR cable prevents re-assembly.Additionally, the female XLR connector at the base of the pole was so tightly sealed that it could not accept an XLR cable without exerting more force than was reasonably anticipated.Forget about this.Spend your money on a Sennheiser instead of wasting time on the set fiddling with inferior equipment.
Quality and performance
Boompole is a monster!Perfect extension and strong construction.
Noisy and clunky
I had hoped maybe the reviews were inaccurate or something, but alas.With the wire inside clanging about, the pole is extremely noisy.Once open, the pole is difficult to close due to the wire inside becoming caught.Finally, the pole seemed shaky after being extended.It's very disappointing that I received this after paying for what seemed to be a high-quality item.Since the wire seems to be the primary problem, I genuinely believe I should have paid $10 less to purchase the pole without the wire inside.
Purchasing this was a big mistake
I had hoped to receive a boom that would at least last a few months, given the price of this one.As soon as I used it, I was completely let down.Without exerting a lot of energy, it is quite impossible to slide the arms out.It was by no means fluid.A tremendous amount of noise is also produced by this boom.On a recent low-budget commercial shot, I was boomerang, and the sound operator repeatedly inquired about the source of the noise.The boom was squeaking, as we soon found.I suppose this is in part because of how the boom was built, but possibly more importantly is that it was made of inexpensive plastic.
Cheap Materials & Build Quality
The actual twist locks are poorly constructed and made of plastic.The bottom lock is threaded backward for some reason, and several of the threads are already busted.Even a slight tremor causes it to ratchet quite a bit, and some of the rings holding the locks are deformed.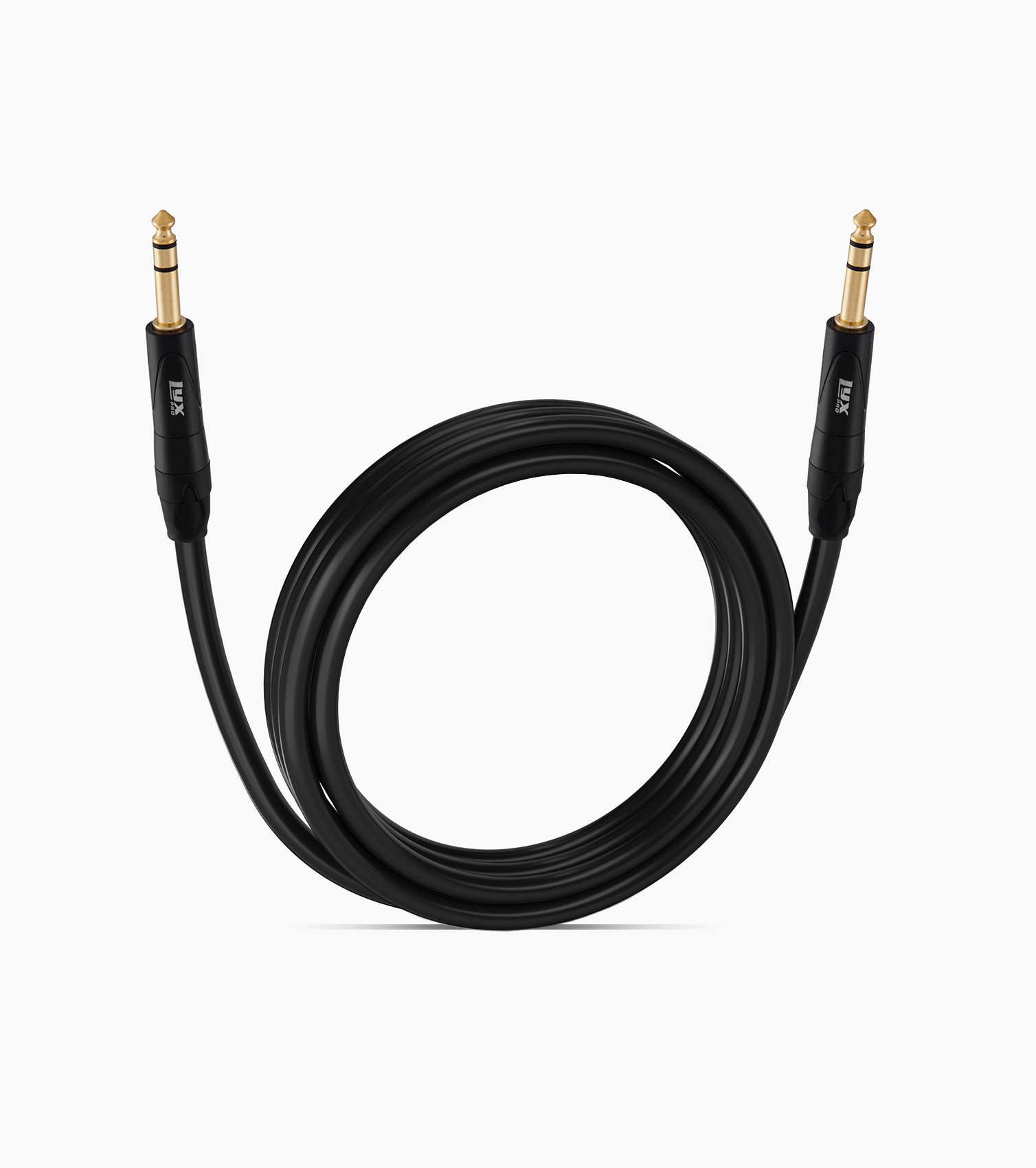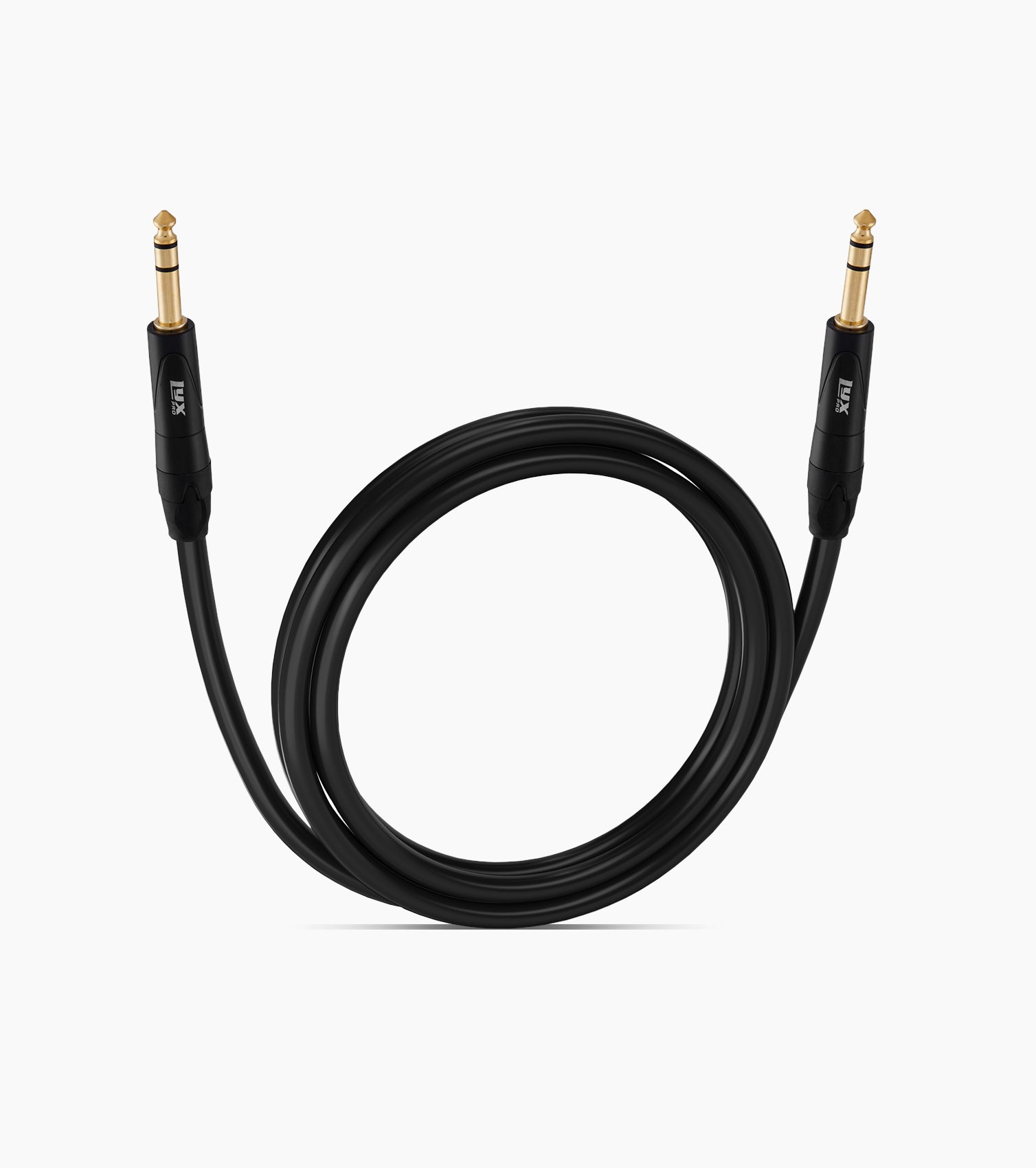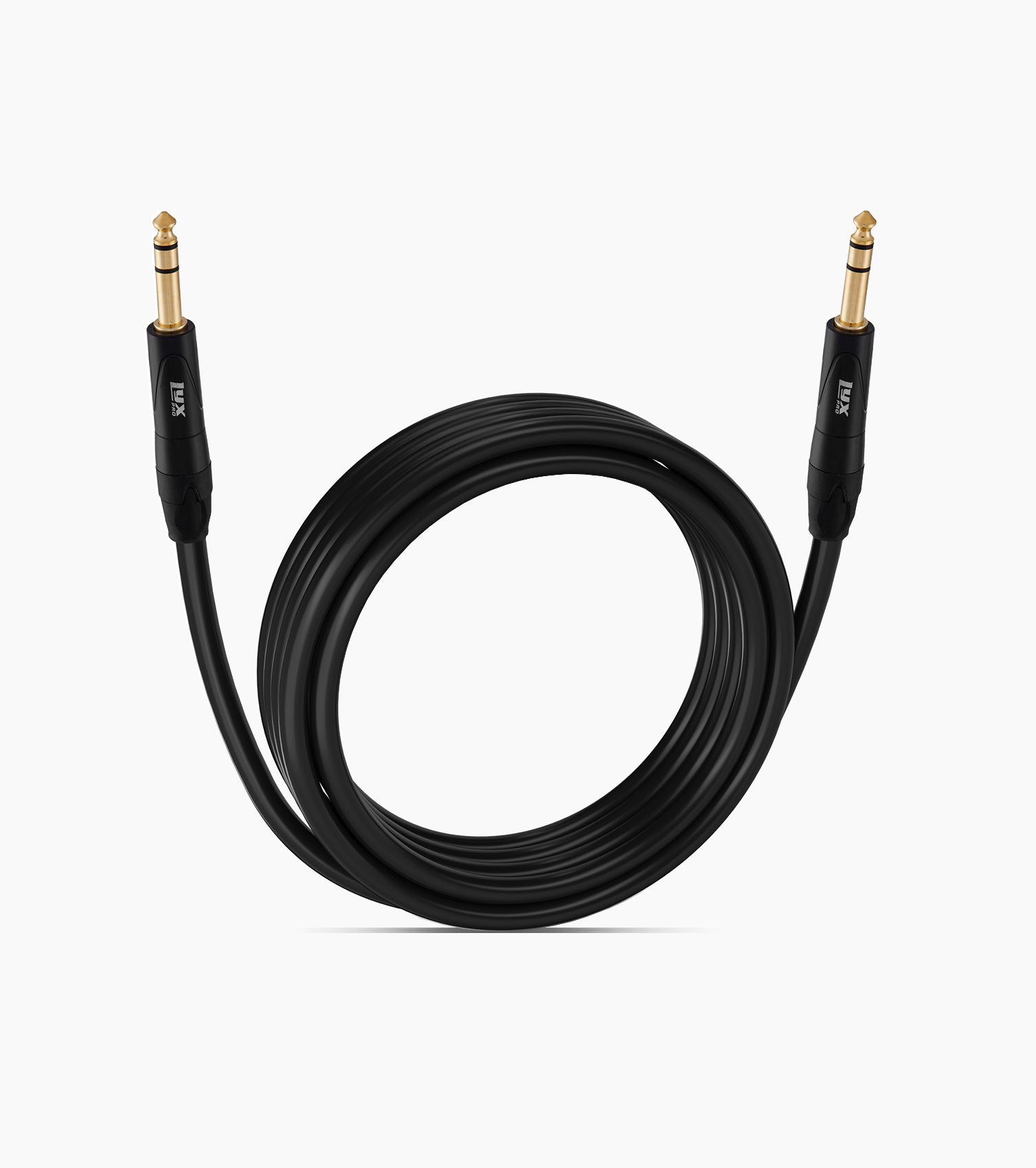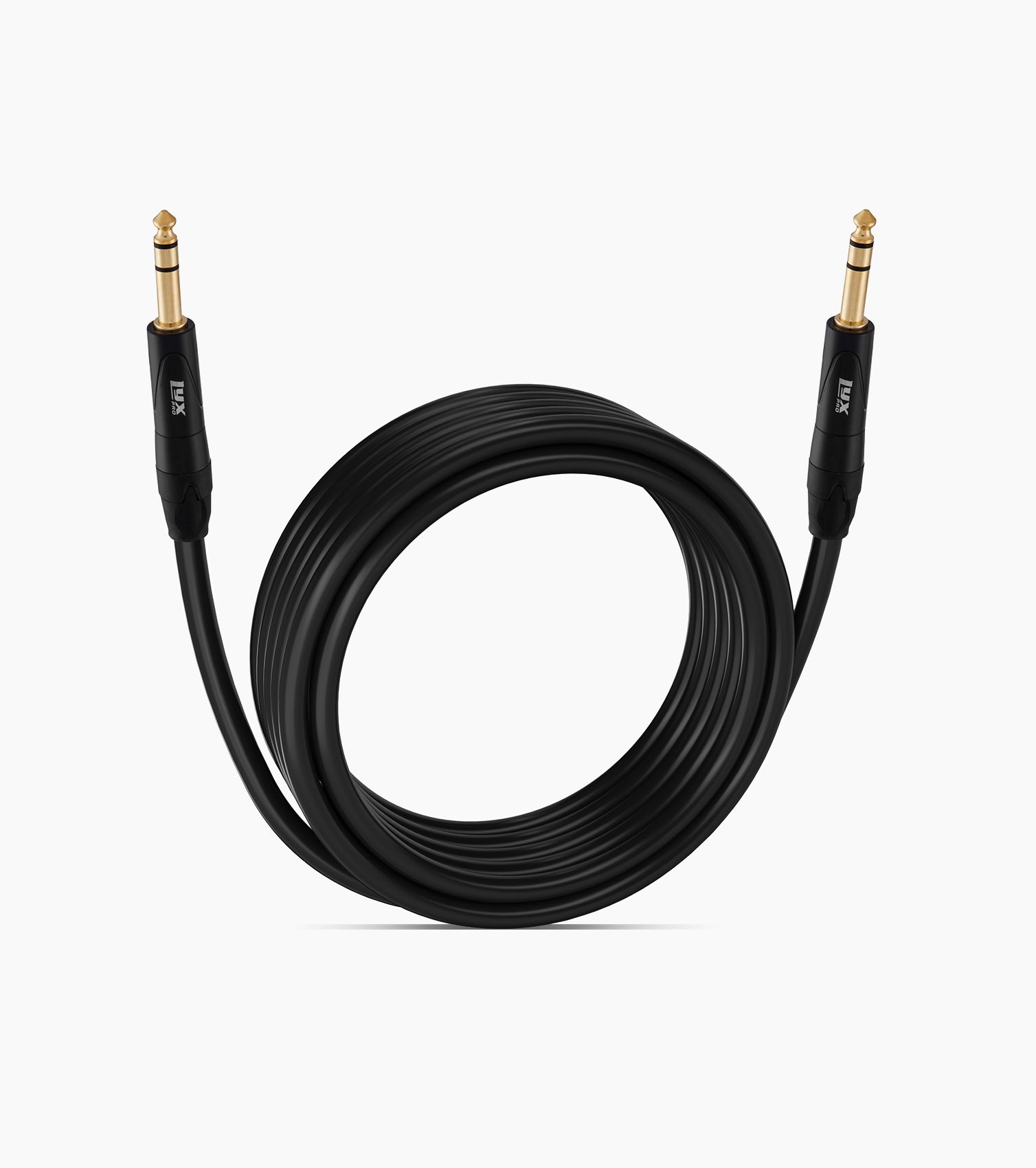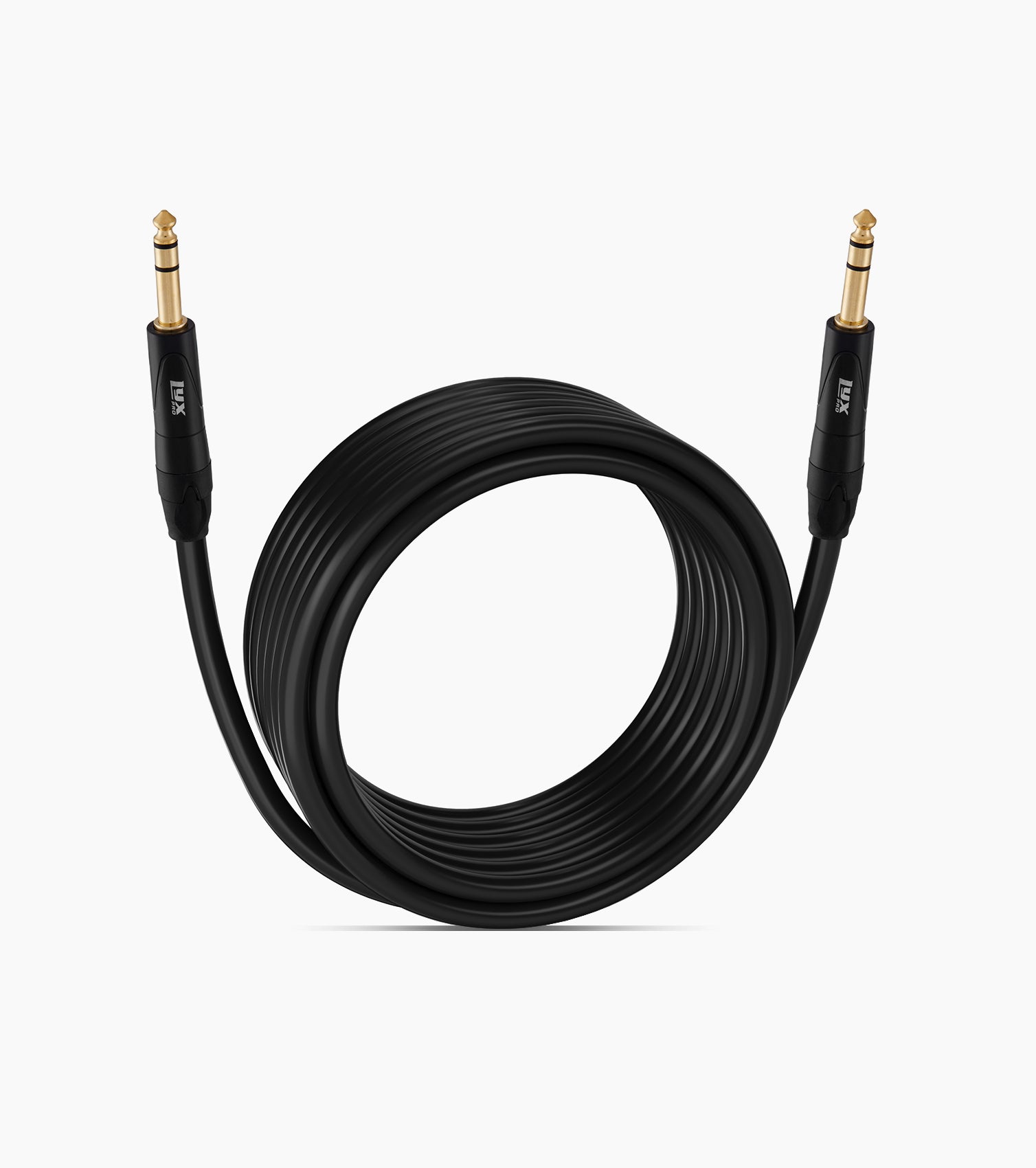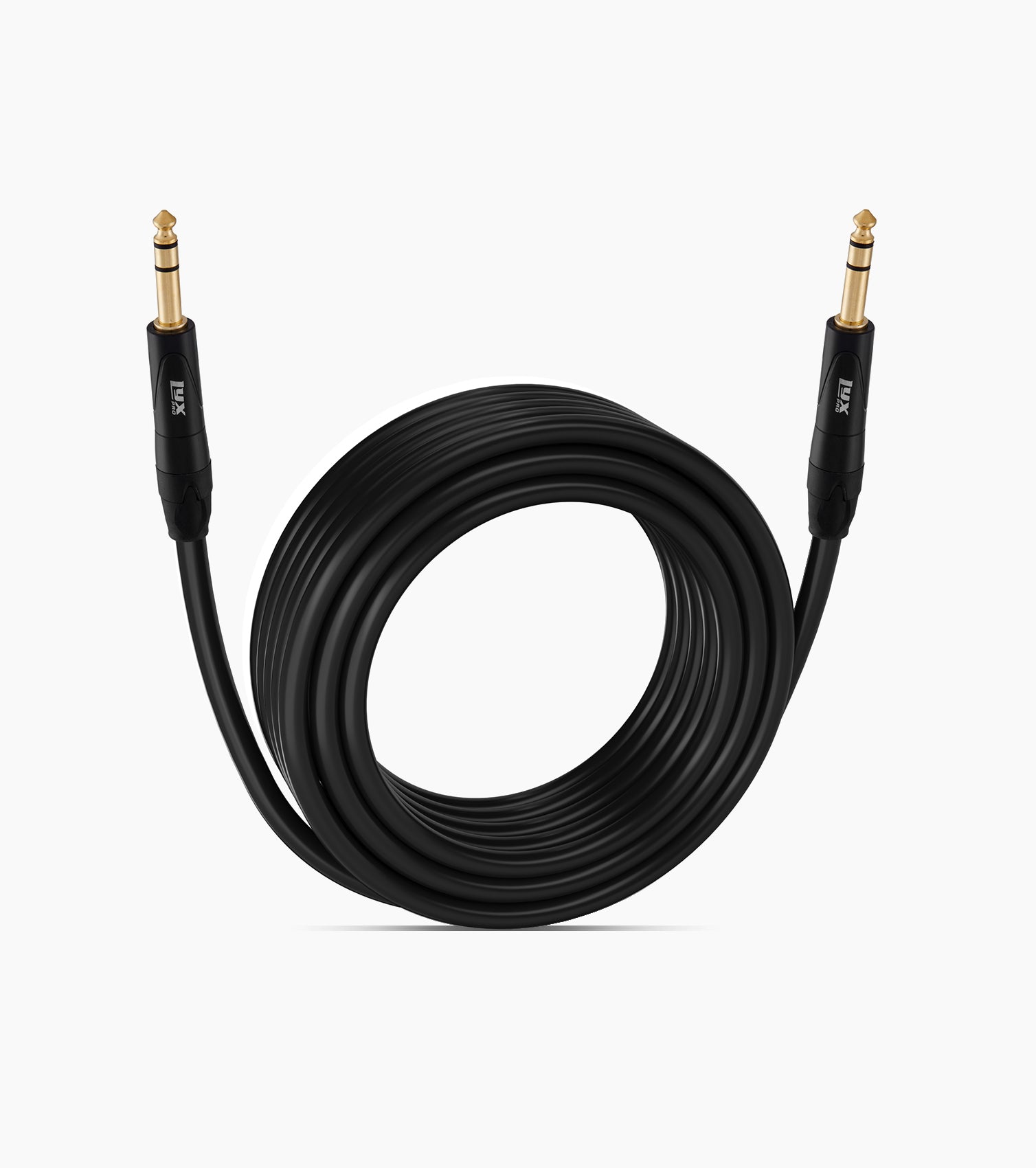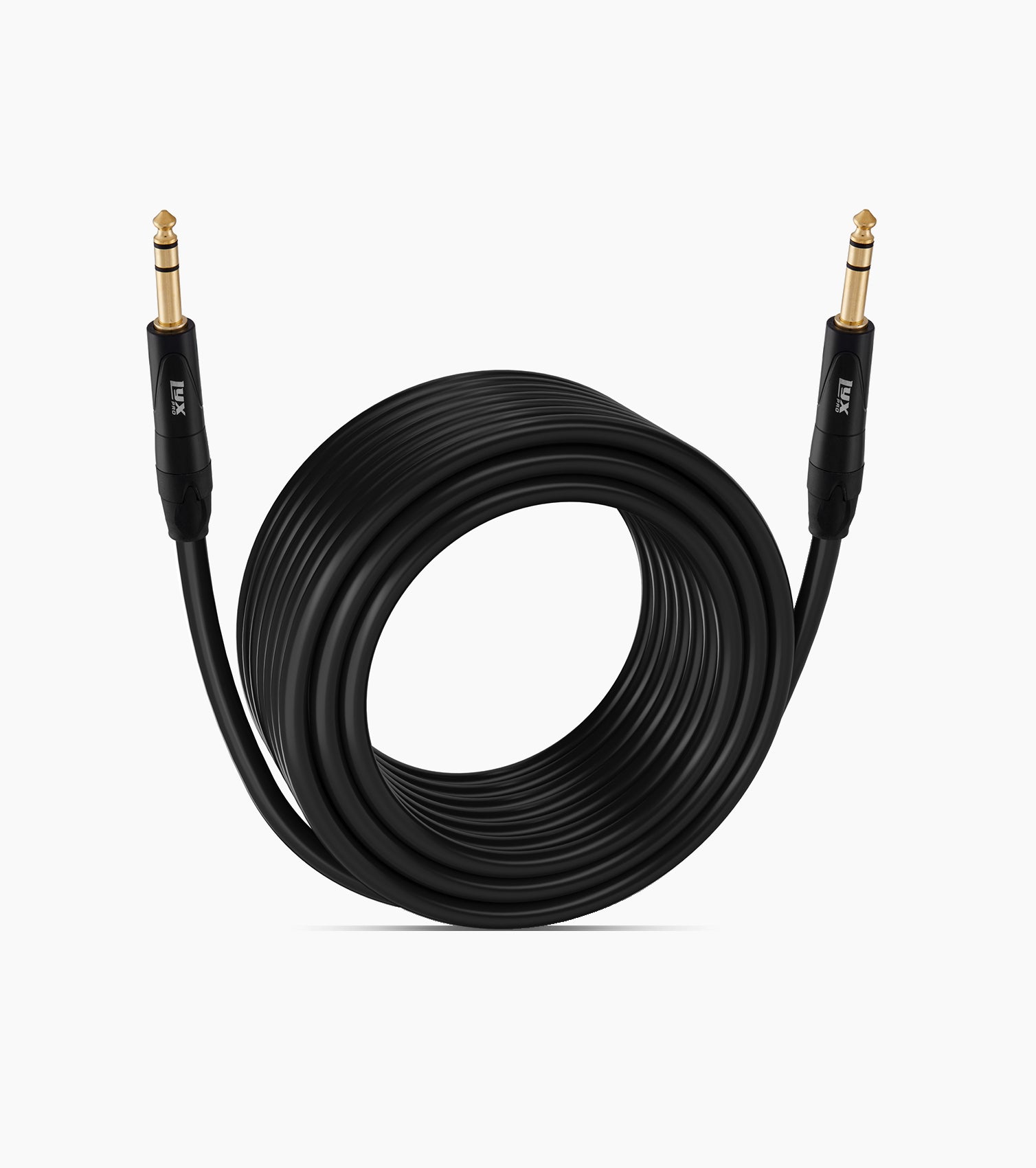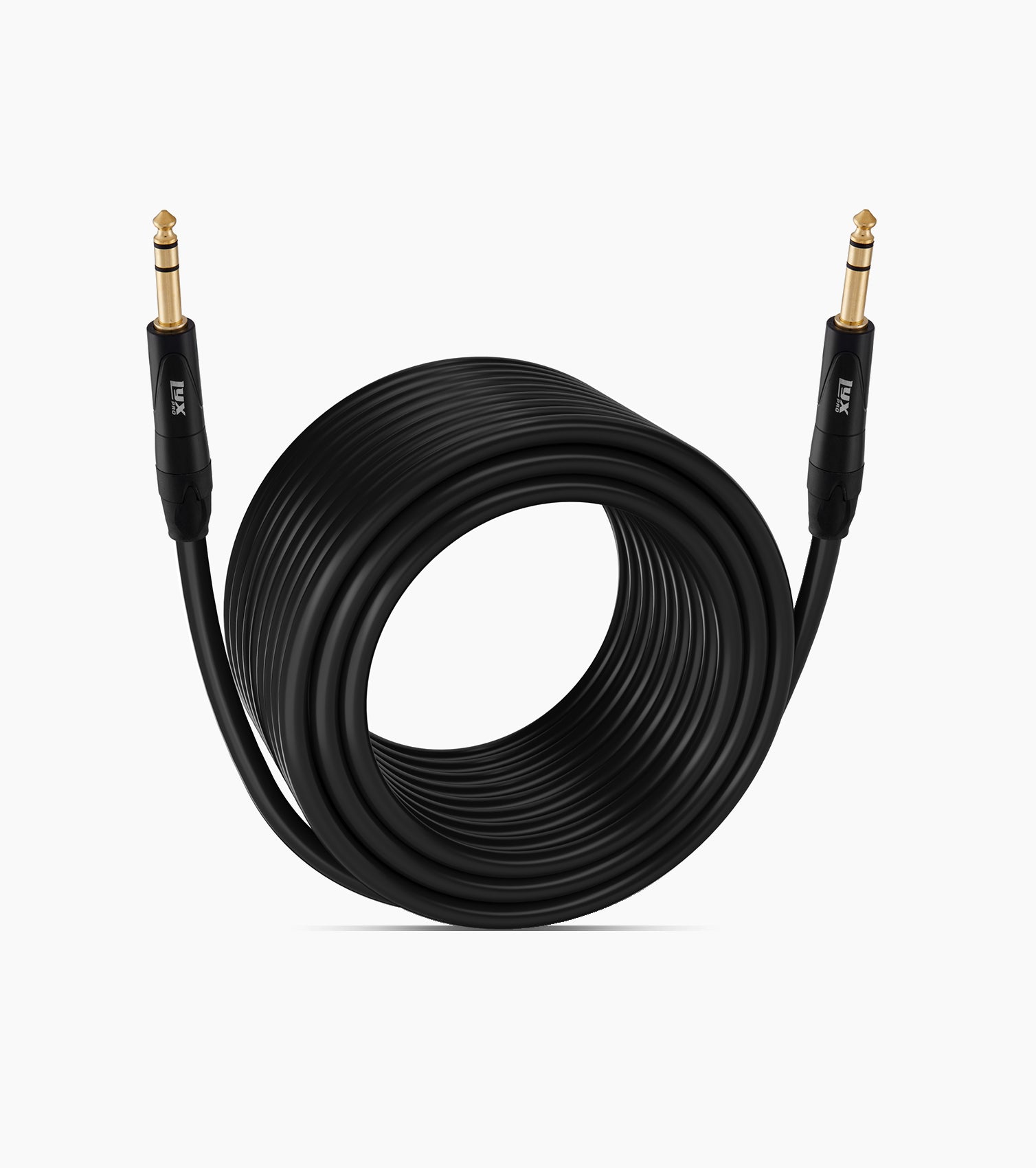 1/4" to 1/4" TRS Audio Cable
Regular price
$0.00
Sale price
$19.99
Unit price
per
Sale
Sold out
Share
View full details