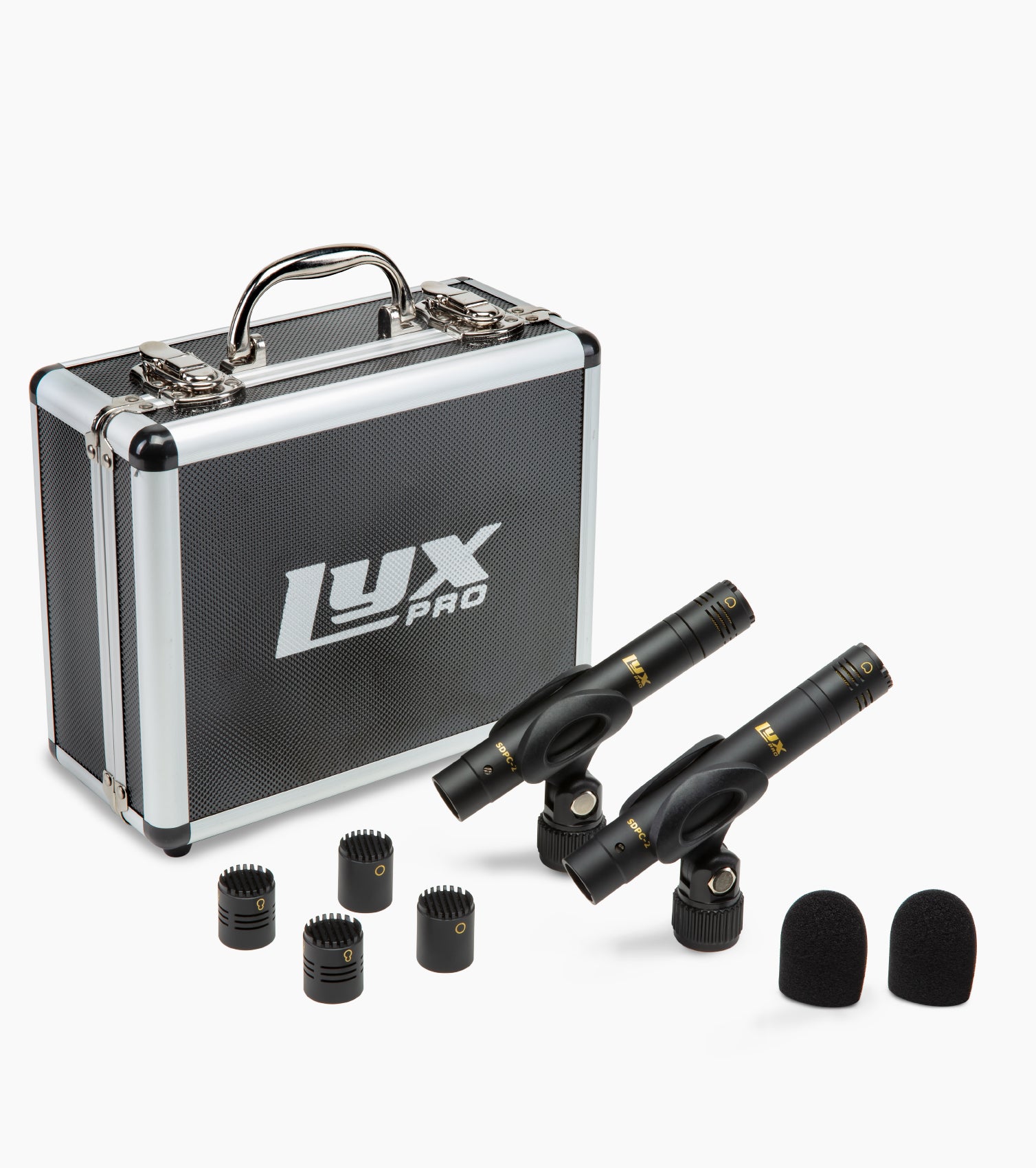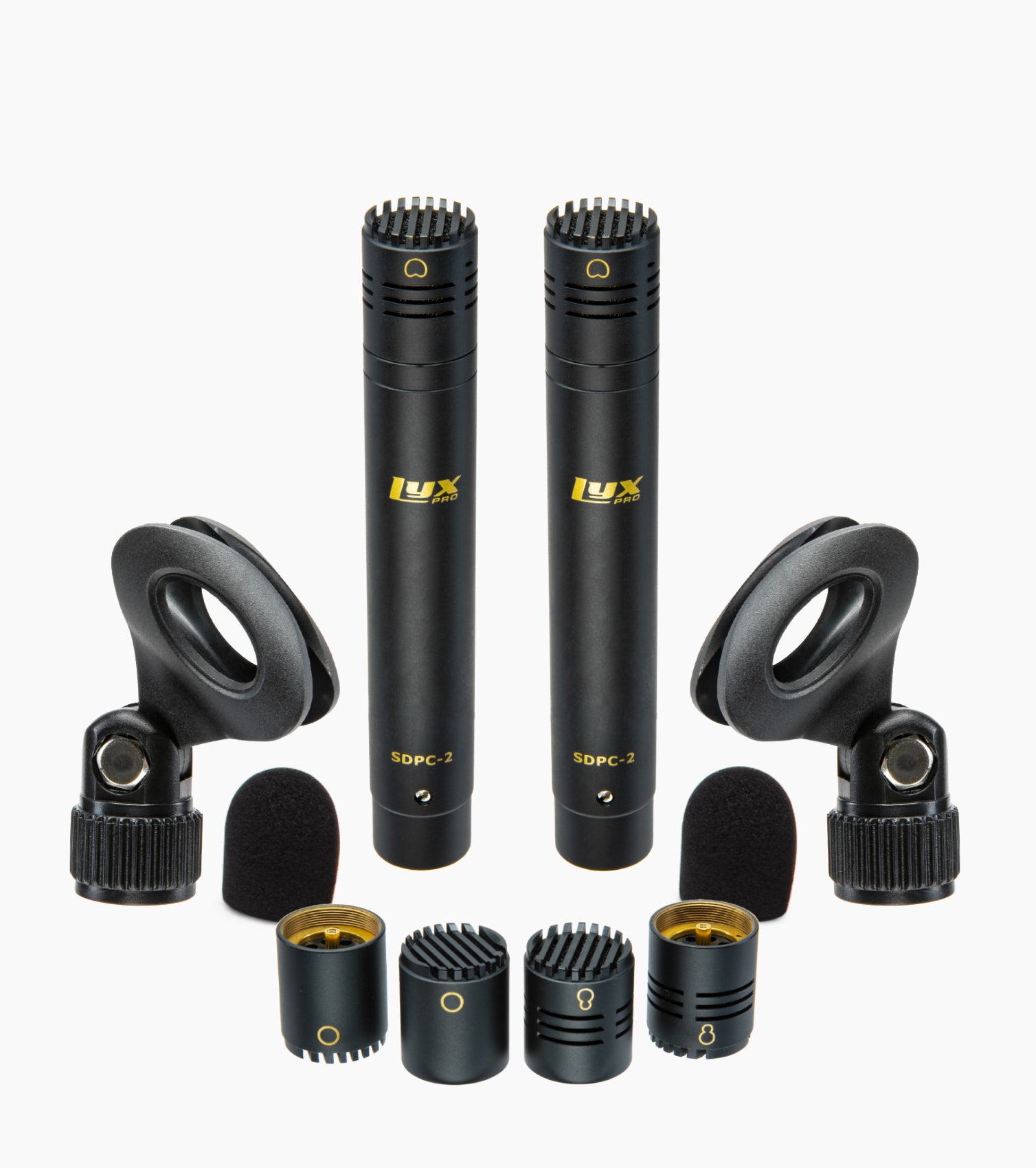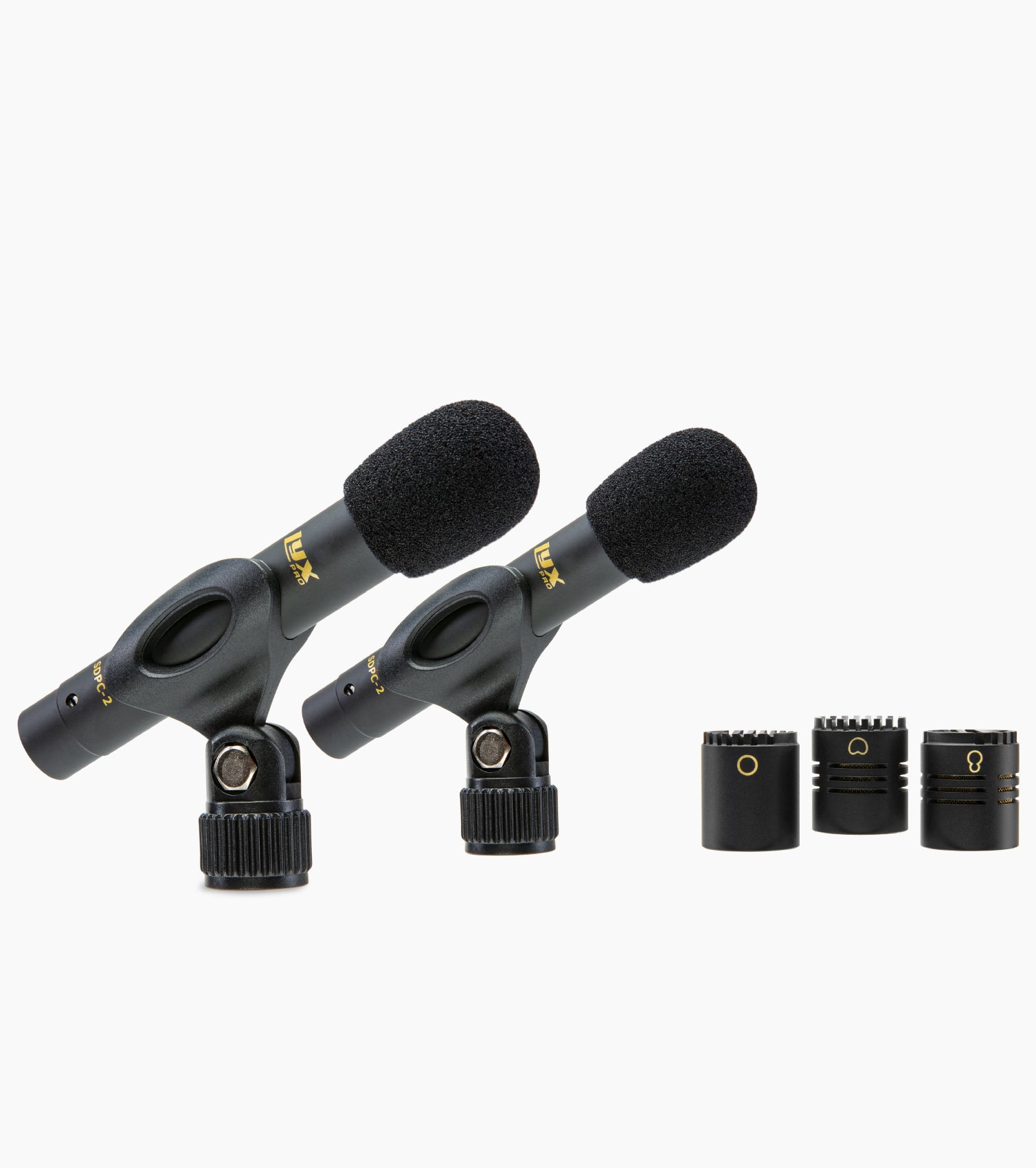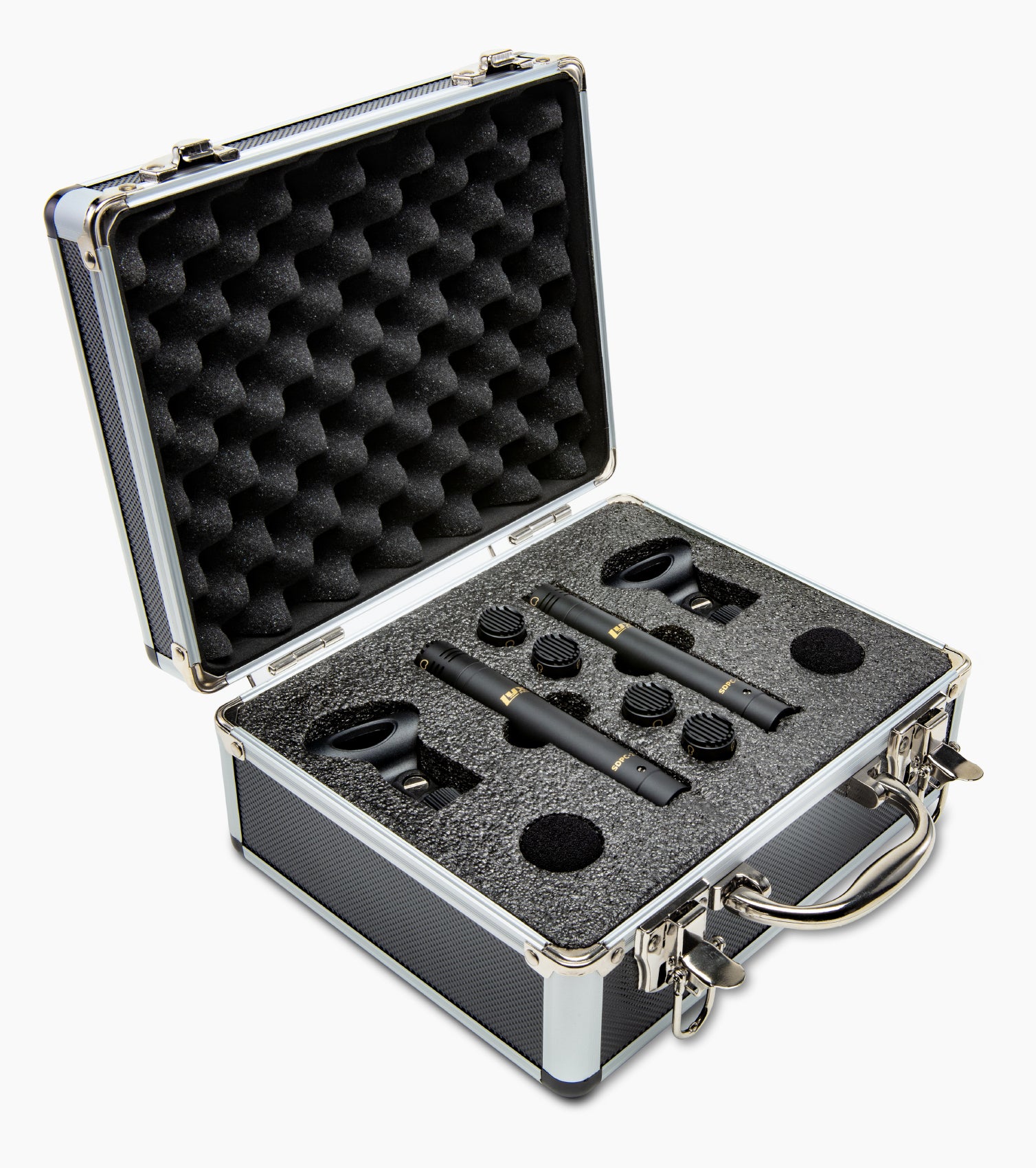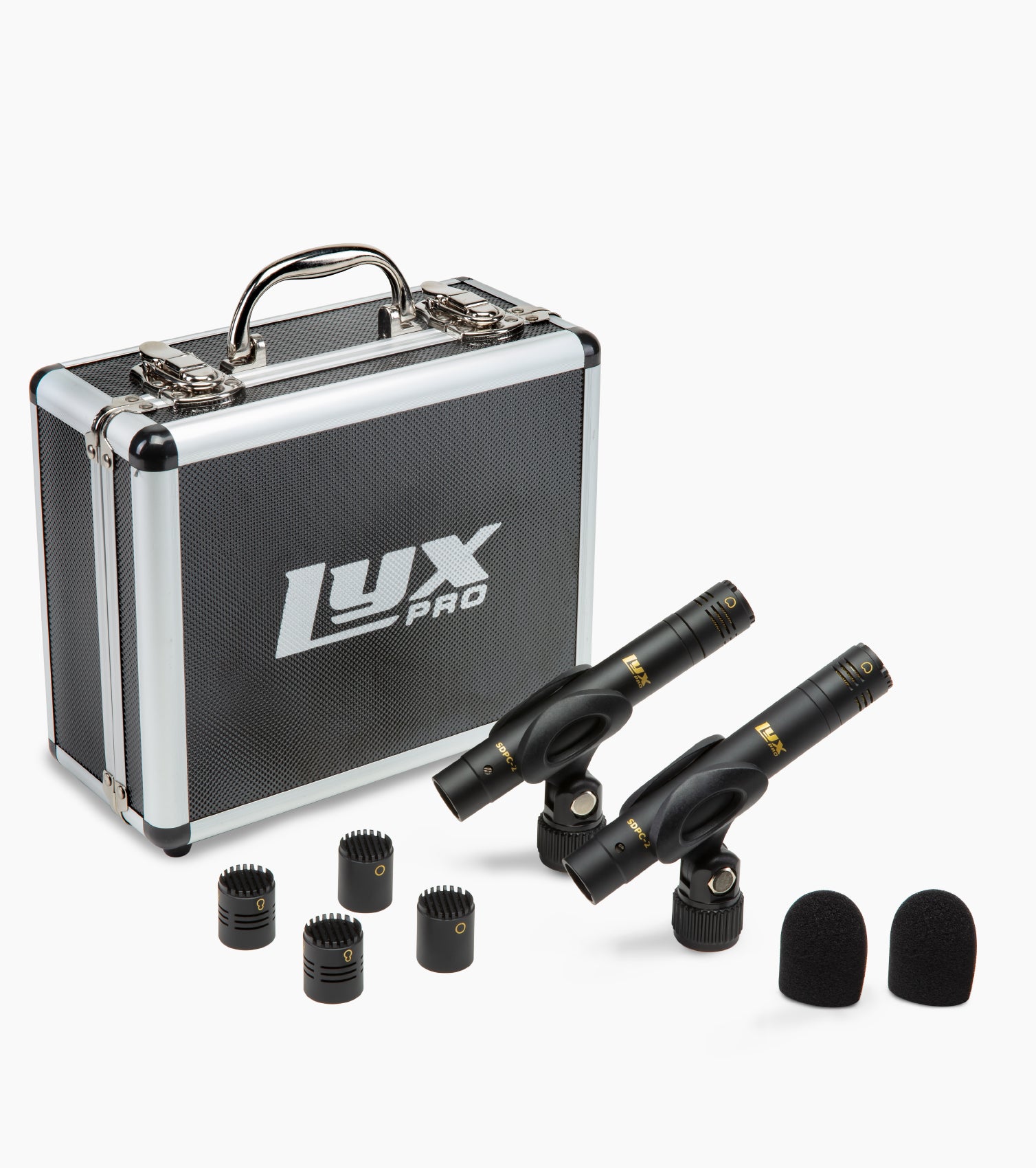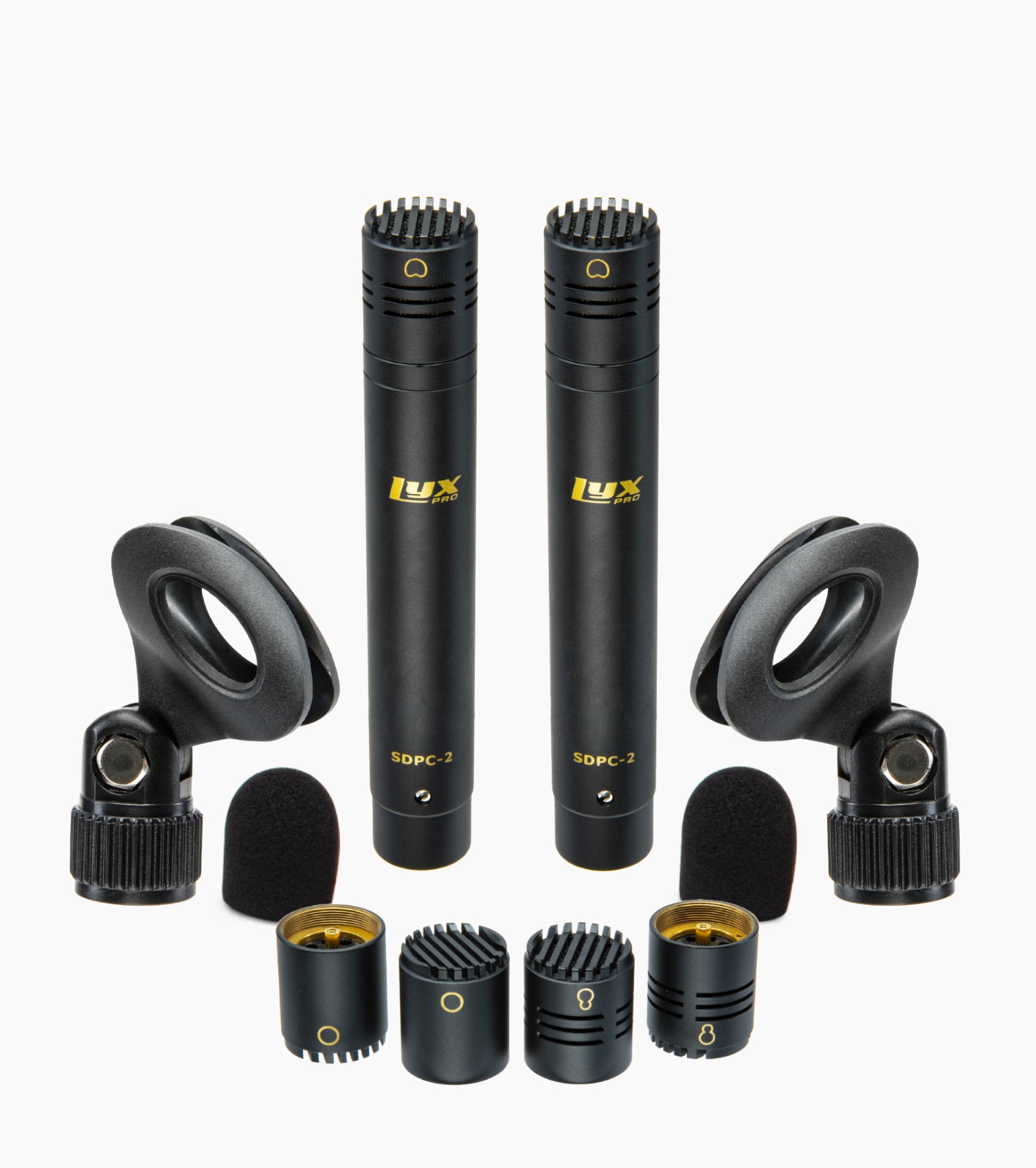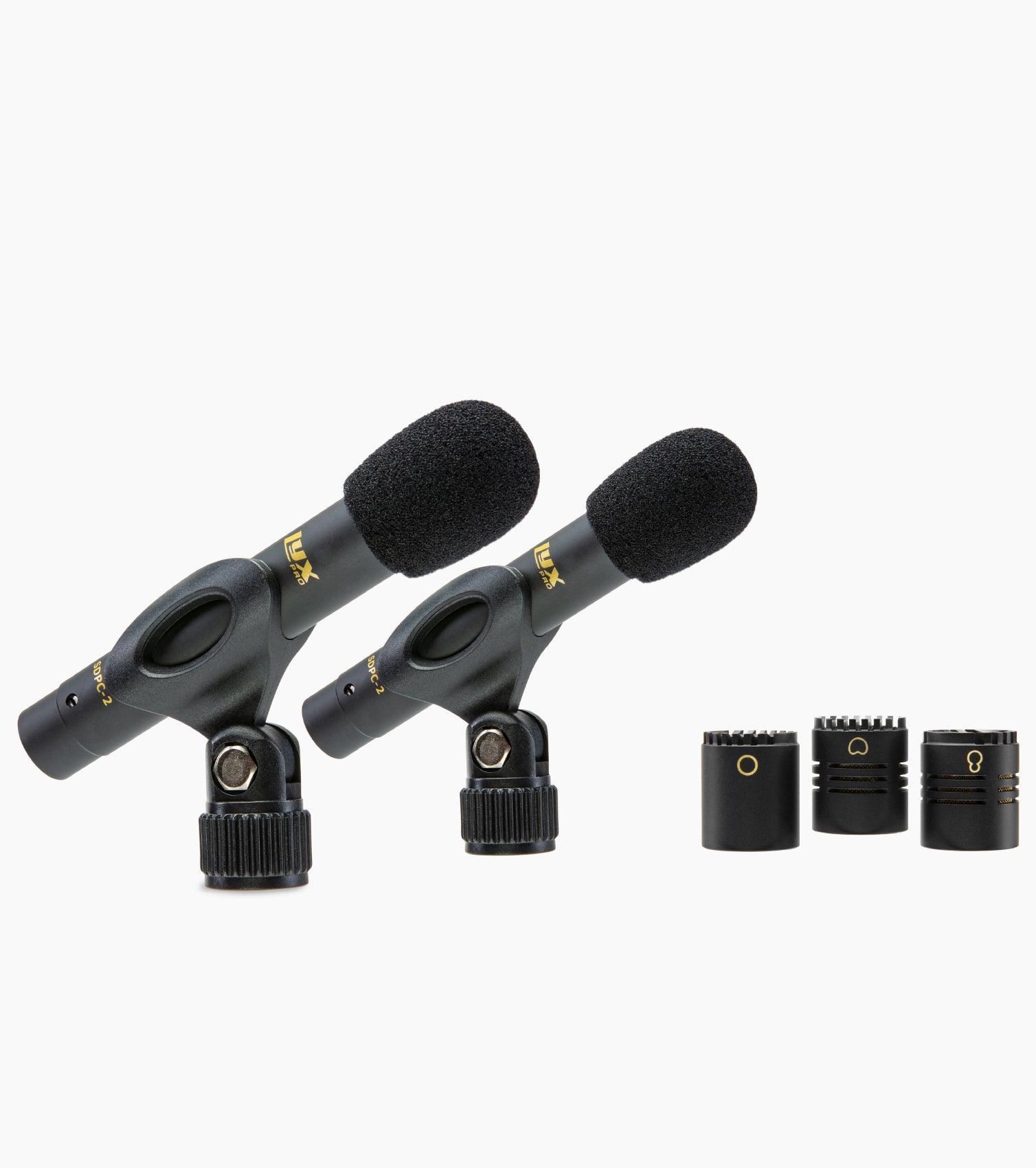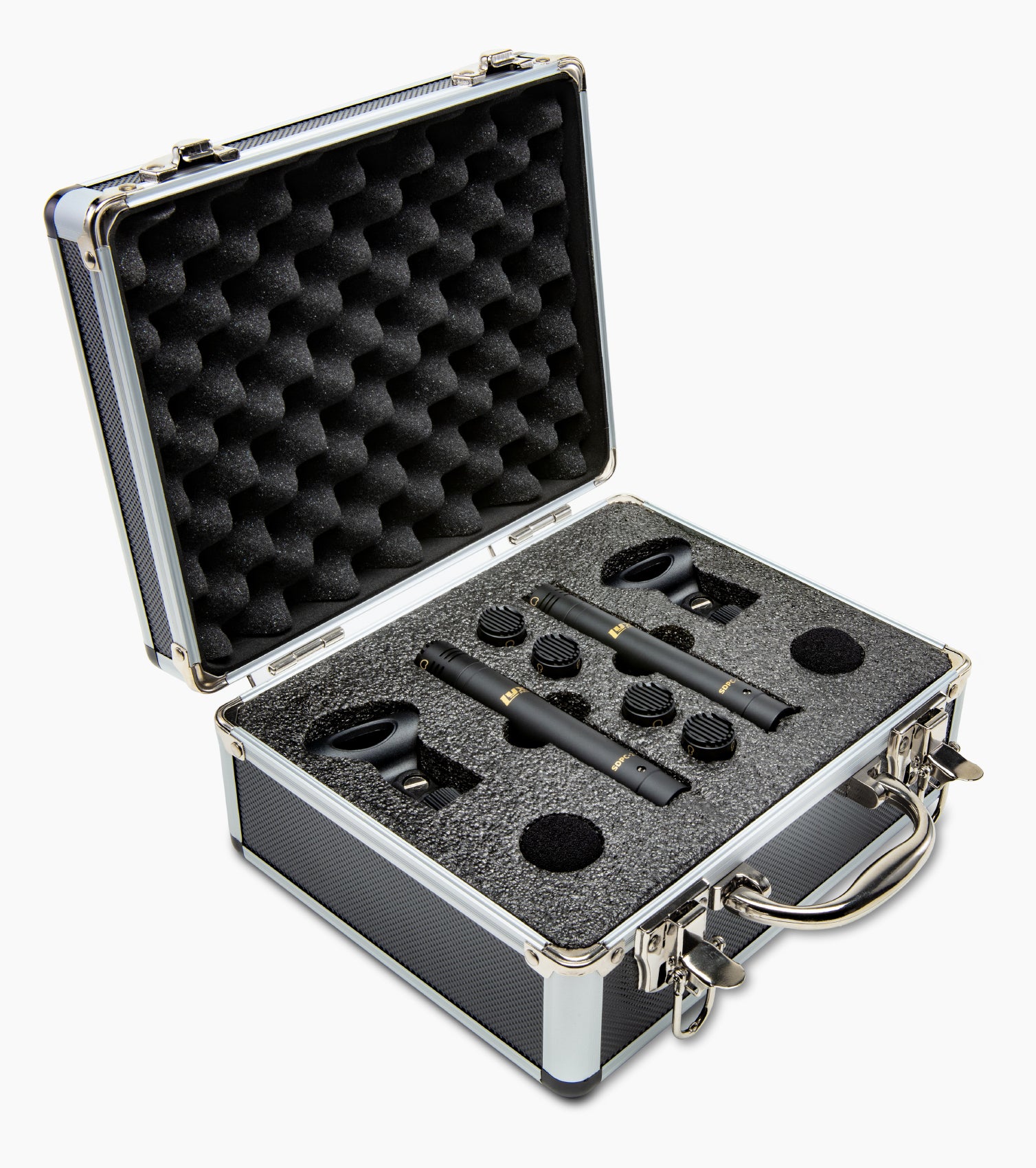 Regular price
$0.00
Sale price
$109.99
Unit price
per
Sale
Sold out
Three Pencil Condenser Mics in One
Professional quality recording of various instruments
Two sets of interchangeable microphone tops
Choose between omni, cardioid, and super-cardioid recording
Includes windscreens, mic clips, and carrying case
Durable design for long-term usage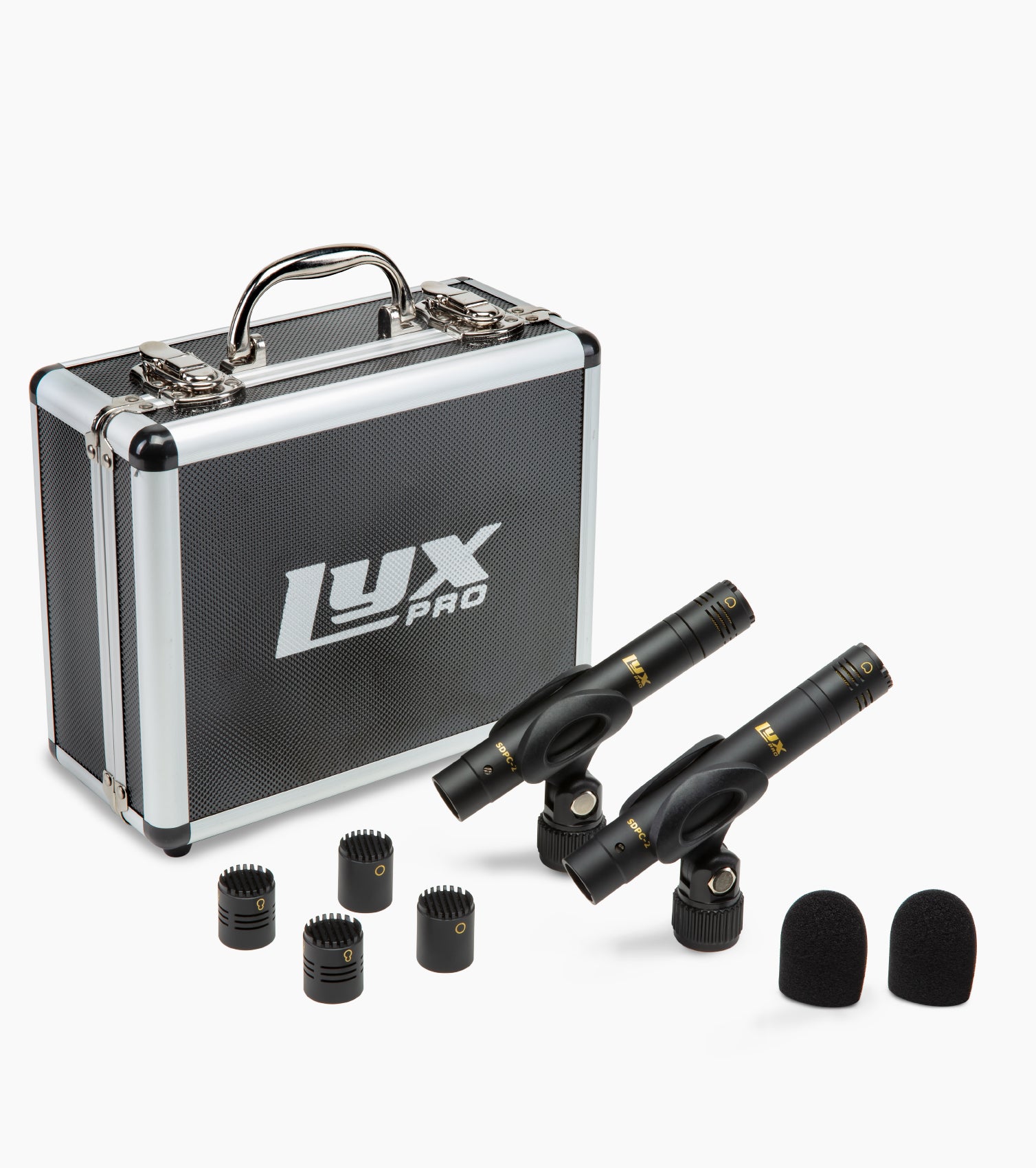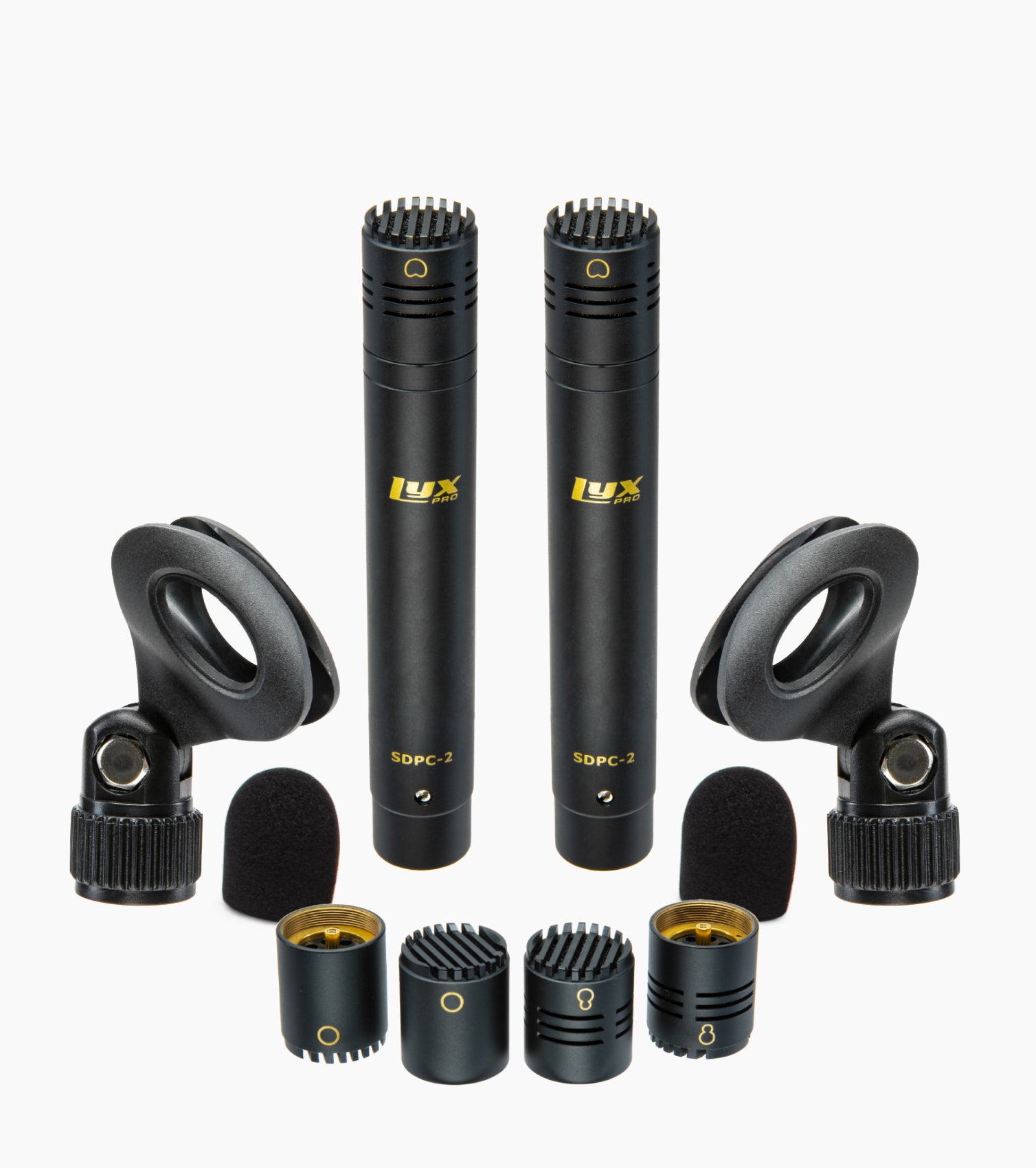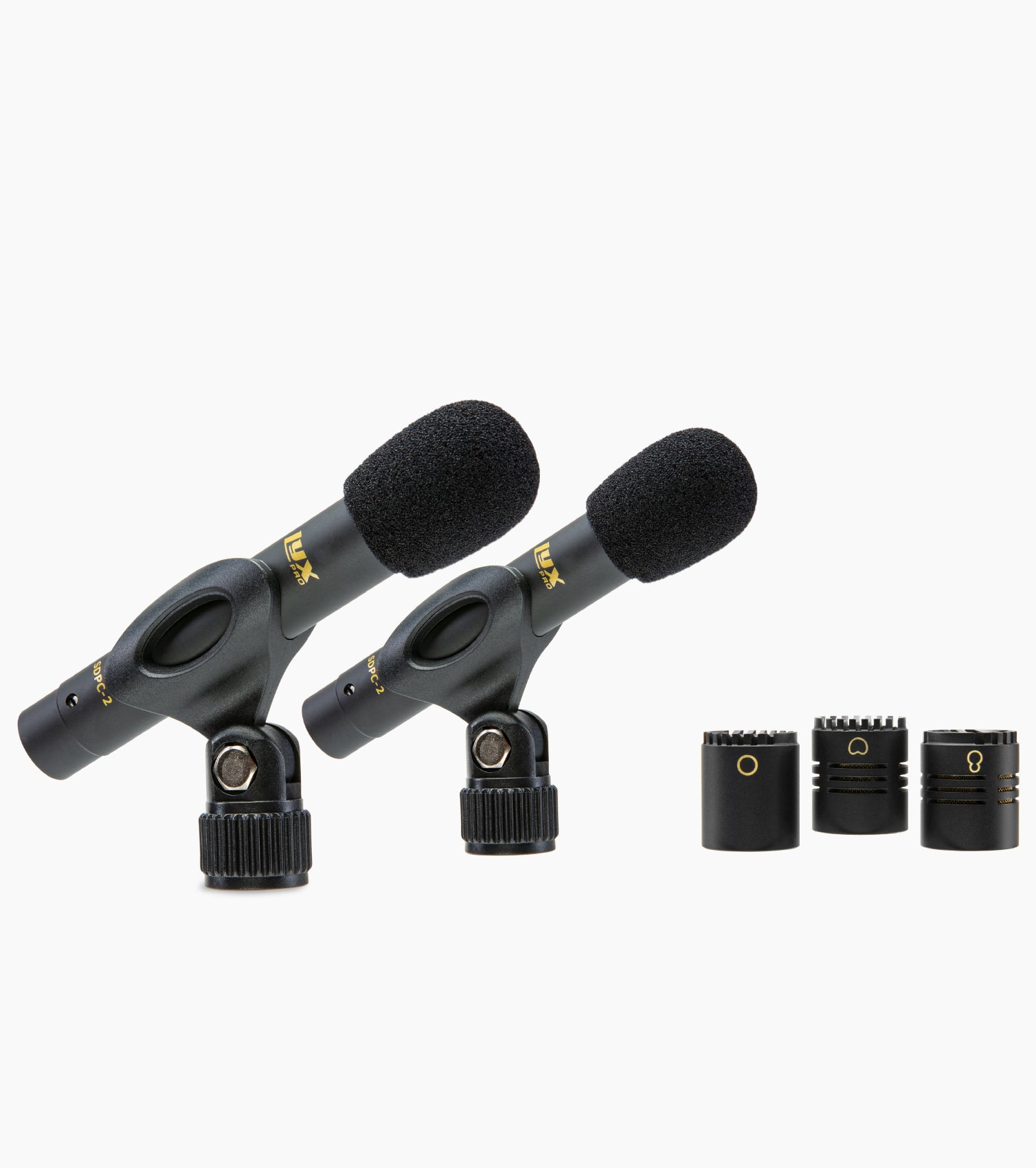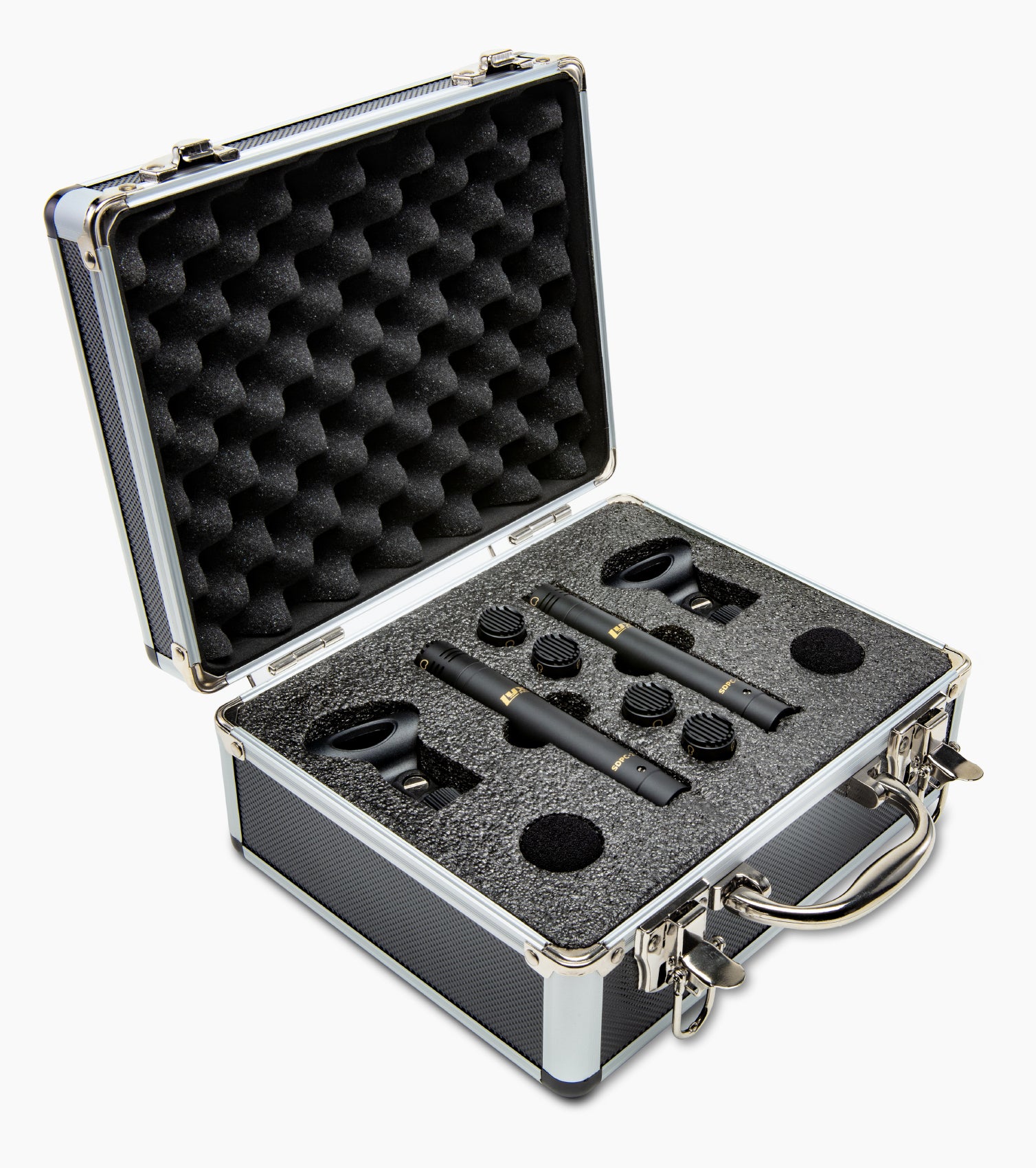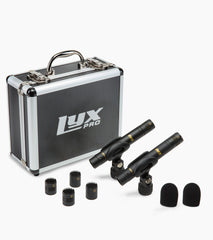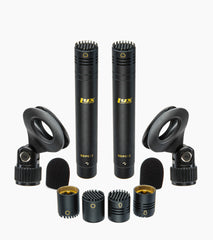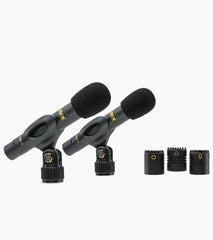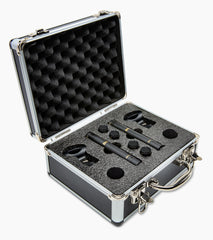 Free shipping on all orders
View full details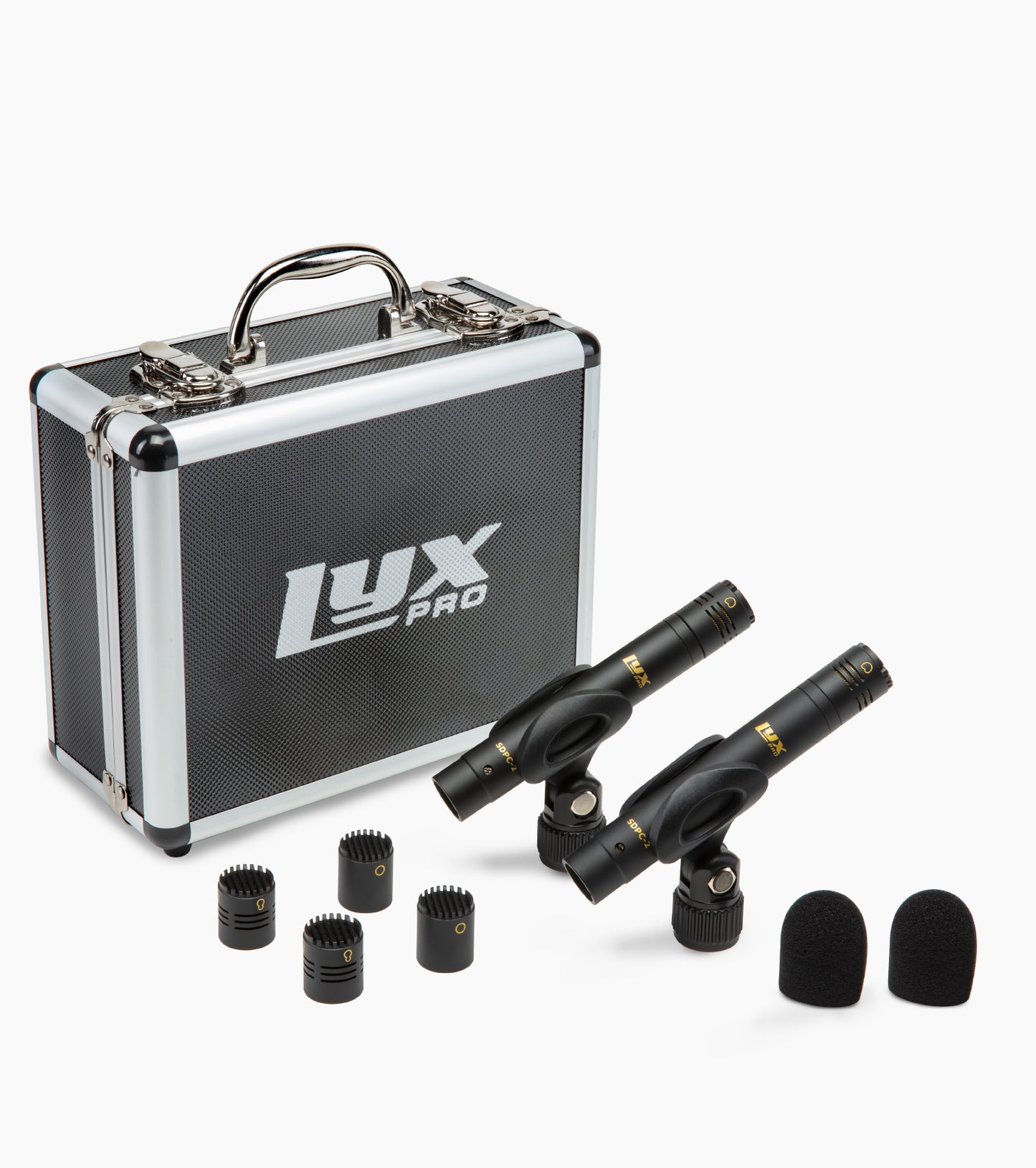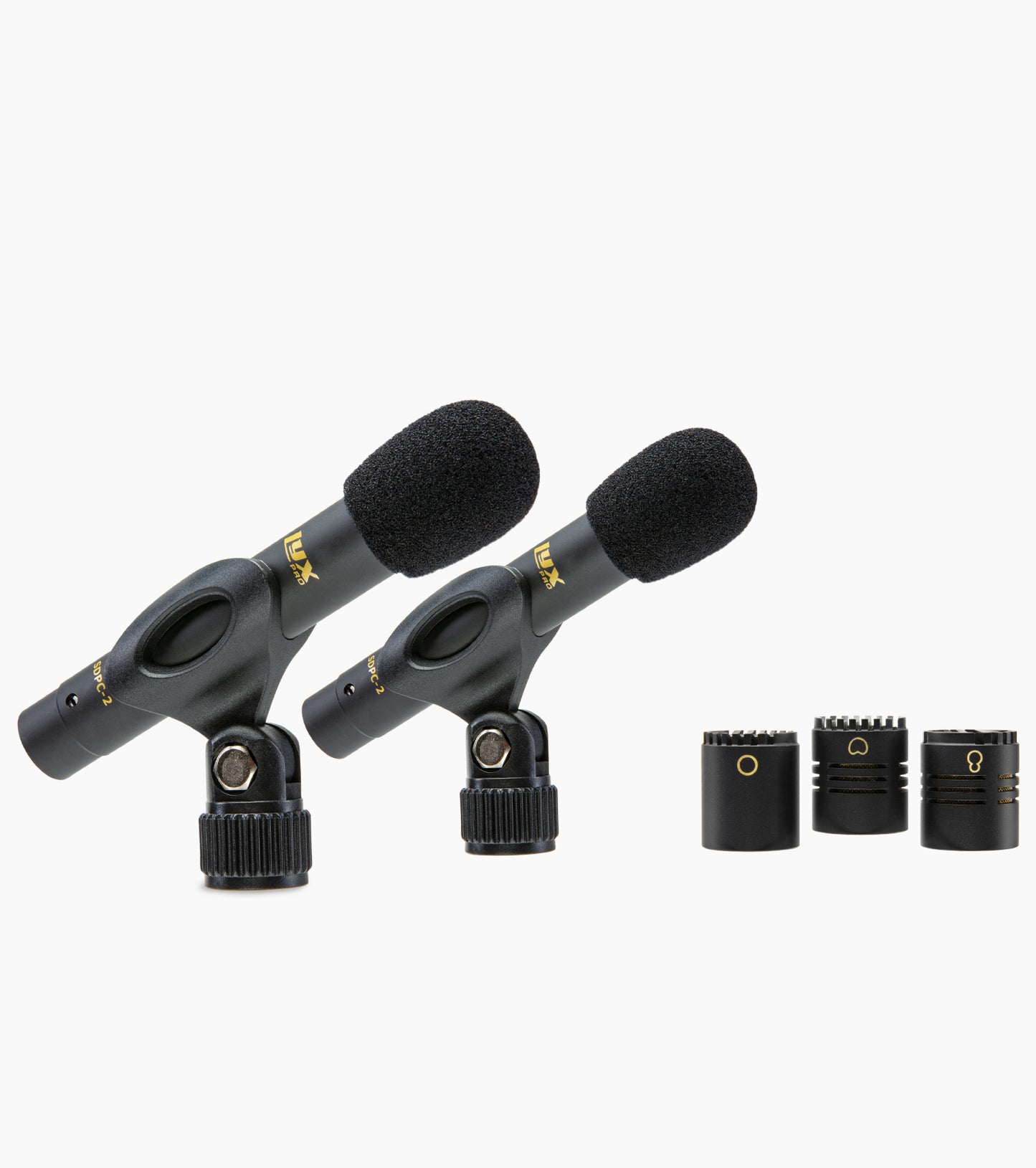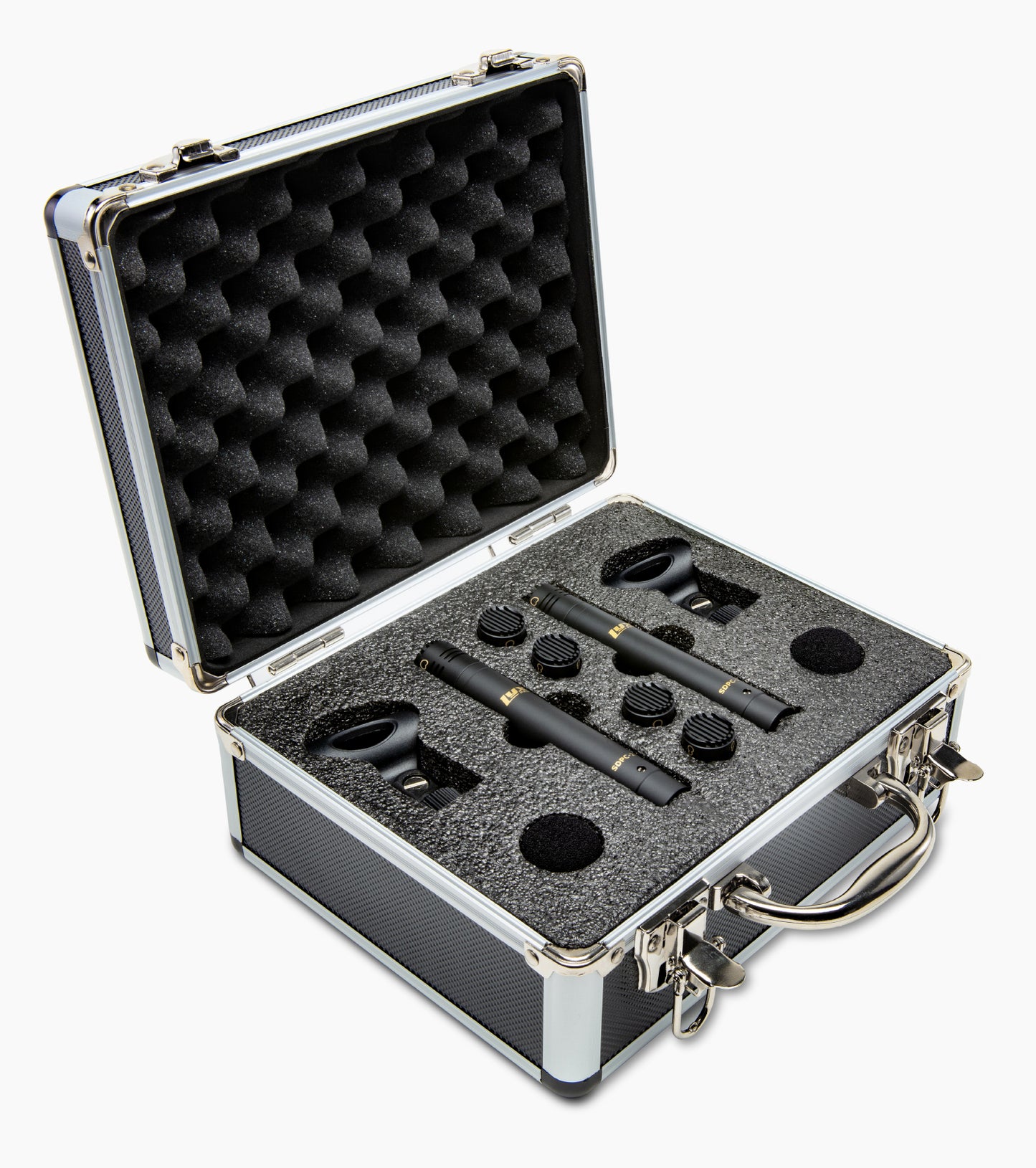 General
Product Type: Audio Accessory
Weight: 2.6 lbs.
Color: Black
Form Factor: Stand/boom mount
Mounting: Mic clips (included)
Windscreen: Foam (included)
Electronics
Sound Field: Mono
Capsule: Condenser
Polar Pattern: Omnidirectional, cardioid, super cardioid
Orientation: End address
Frequency Range: 30 Hz – 18 kHz
Sensitivity: -38 dB ± 3 dB (0 dB = 1 V/Pa at 1 kHz)
Output Connectors: XLR 3-pin
Specifications
Product Type: Audio Accessory
Weight: 2.6 lbs.
Color: Black
Form Factor: Stand/boom mount
Mounting: Mic clips (included)
Windscreen: Foam (included)
Sound Field: Mono
Capsule: Condenser
Polar Pattern: Omnidirectional, cardioid, super cardioid
Orientation: End address
Frequency Range: 30 Hz – 18 kHz
Sensitivity: -38 dB ± 3 dB (0 dB = 1 V/Pa at 1 kHz)
Output Connectors: XLR 3-pin
Support
Great sounding mics at a decent price!
Condenser mics that are good and aren't overly harsh.Well-made and in a cute small case.One mic costs the same as two!
Almost amazing
The only problem I've discovered is that one of the two microphones has a grounding problem, but I believe I can fix it or get help fixing it.The sound is excellent, and the one that works sounds fantastic. I used a phantom power battery back on it.I adore how simple it is to use a boom mic setup with a wireless transmitter, phantom power, and these mics.Wishing both were ready to use, but nevertheless, it's not a bad deal.
Wow ??
Does one get what they paid for?FALSE (just this once).I purchased these to test them.I had intended to use them with drums for live streaming and recording.I had low expectations.What, $100 for two microphones?But I reasoned that I could keep them on hand in case one of my nice mics breaks or for any future sound emergencies.NOPE!One super cardioid placed on the bottom snare head will make a big noise.even CRYSTAL clear and frequency responsiveness.With great results, I have now utilized them as overheads and to close mic every drum (apart from the kick, which I always use my Sennheiser e 902 for).These are DEFINITELY worth purchasing.No doubt, I'll purchase more.These could be used for a lot of other things, in my opinion.I haven't yet put that hypothesis to the test, but examples include guitar amps, choir recordings, room mics, etc.When I do, I'll update.
Blew me away!
In regards to these mics, I was unsure.I didn't think it would work with these mics because my choir was only about 7. They proved me wrong.I was able to hear the chorus when I utilized both of them.
Must've gotten damaged in the mail
The cardioid capsules are excellent and I use them to record concerts.When I recorded my cello, I utilized the omnidirectional capsules, and they are unequalled in every way.Use Omnis if you have a quiet area and an instrument with a really rich sound because you'll see a night and day difference in how much fuller the sound is with those.I'm not a sound engineer; I'm simply a musician using microphones, so I'm not sure what you'd use the super-cardioids for.The majority of the time, everything is OK, but I do absolutely experience the static popping that some people have reported and some have not.Because the price tag is so lovely, I'm assuming/hoping that this set is only damaged.I'm hoping the replacements will work OK, but if there are any problems with the new set, I'll have to save money and go elsewhere.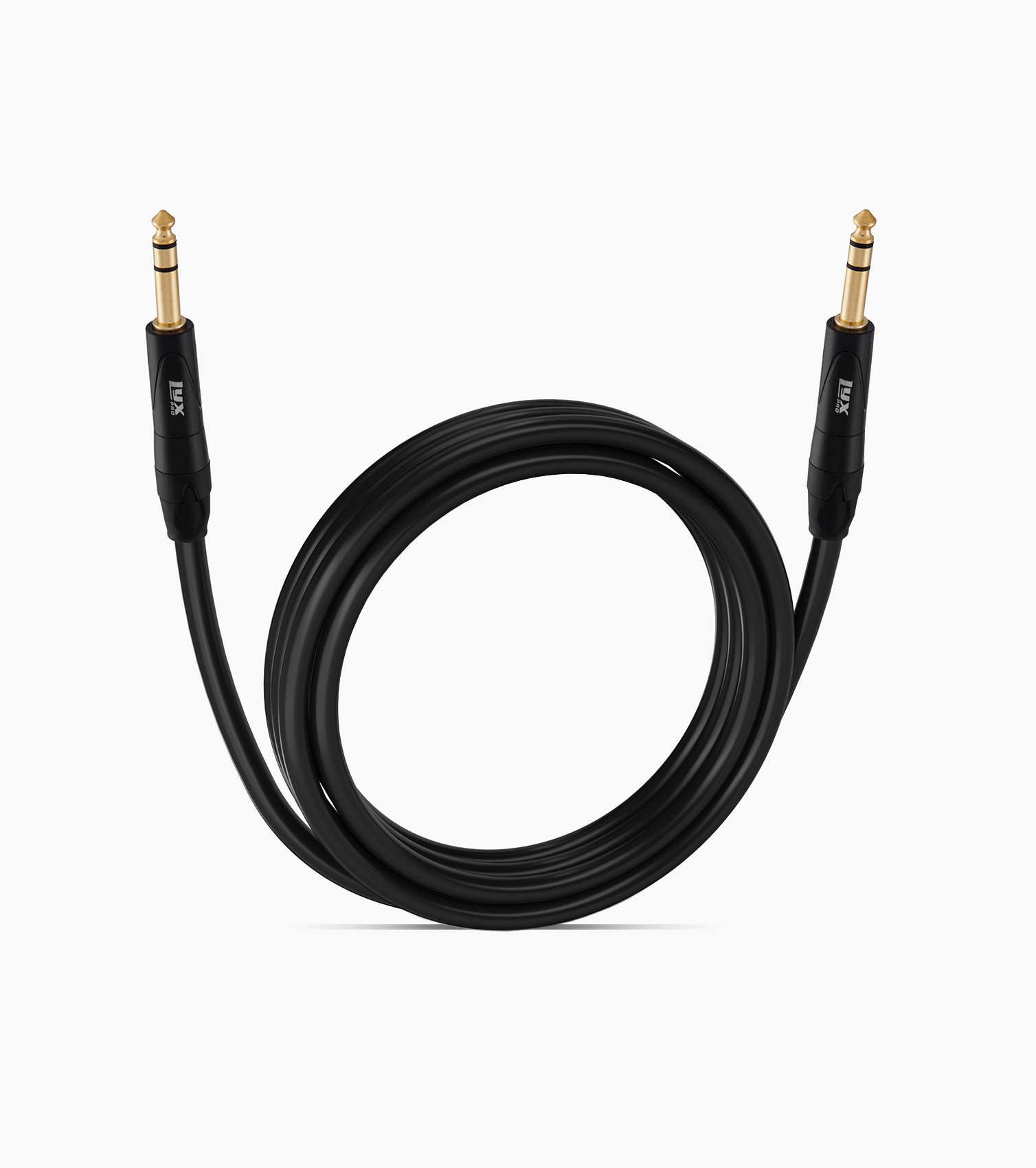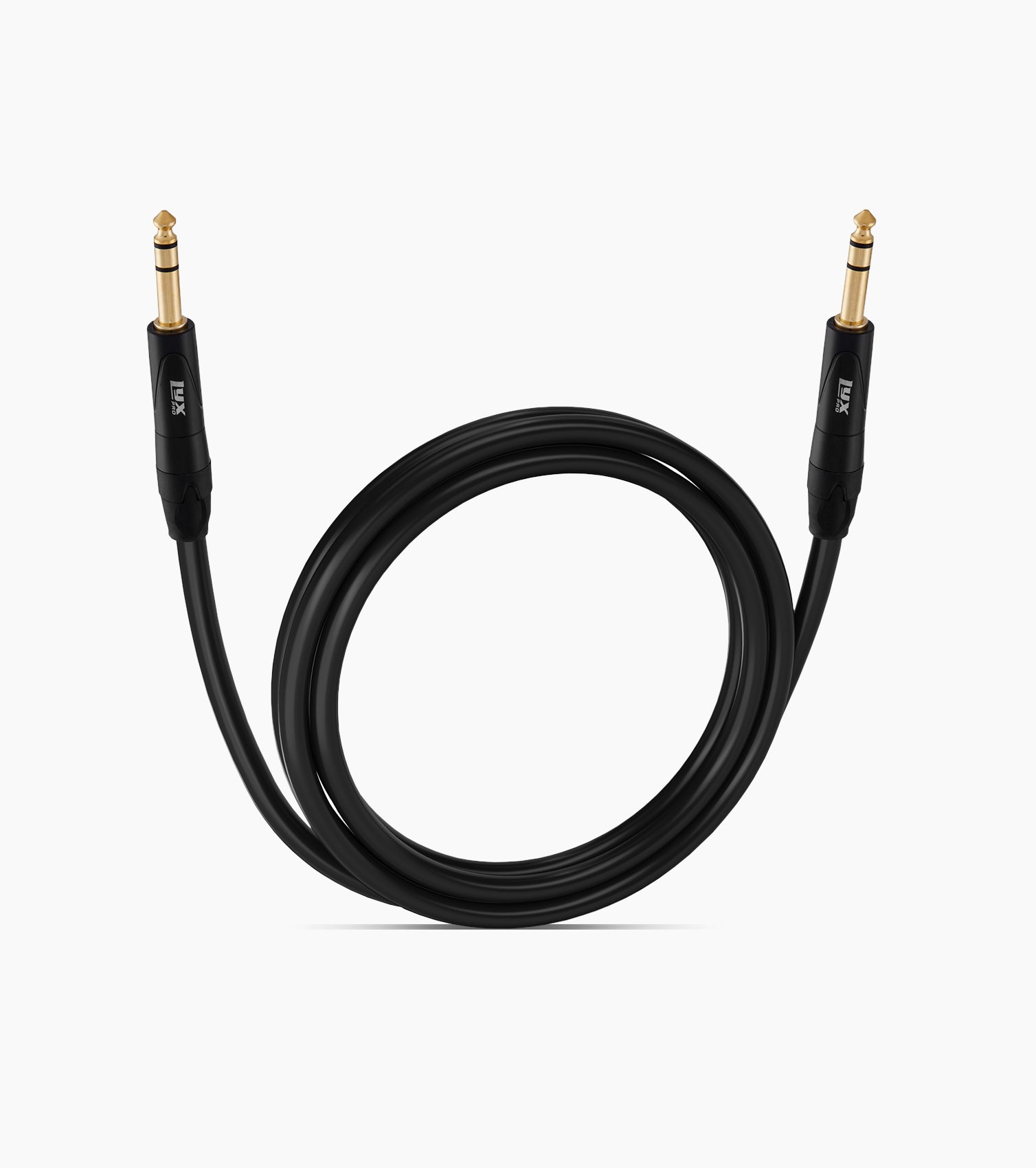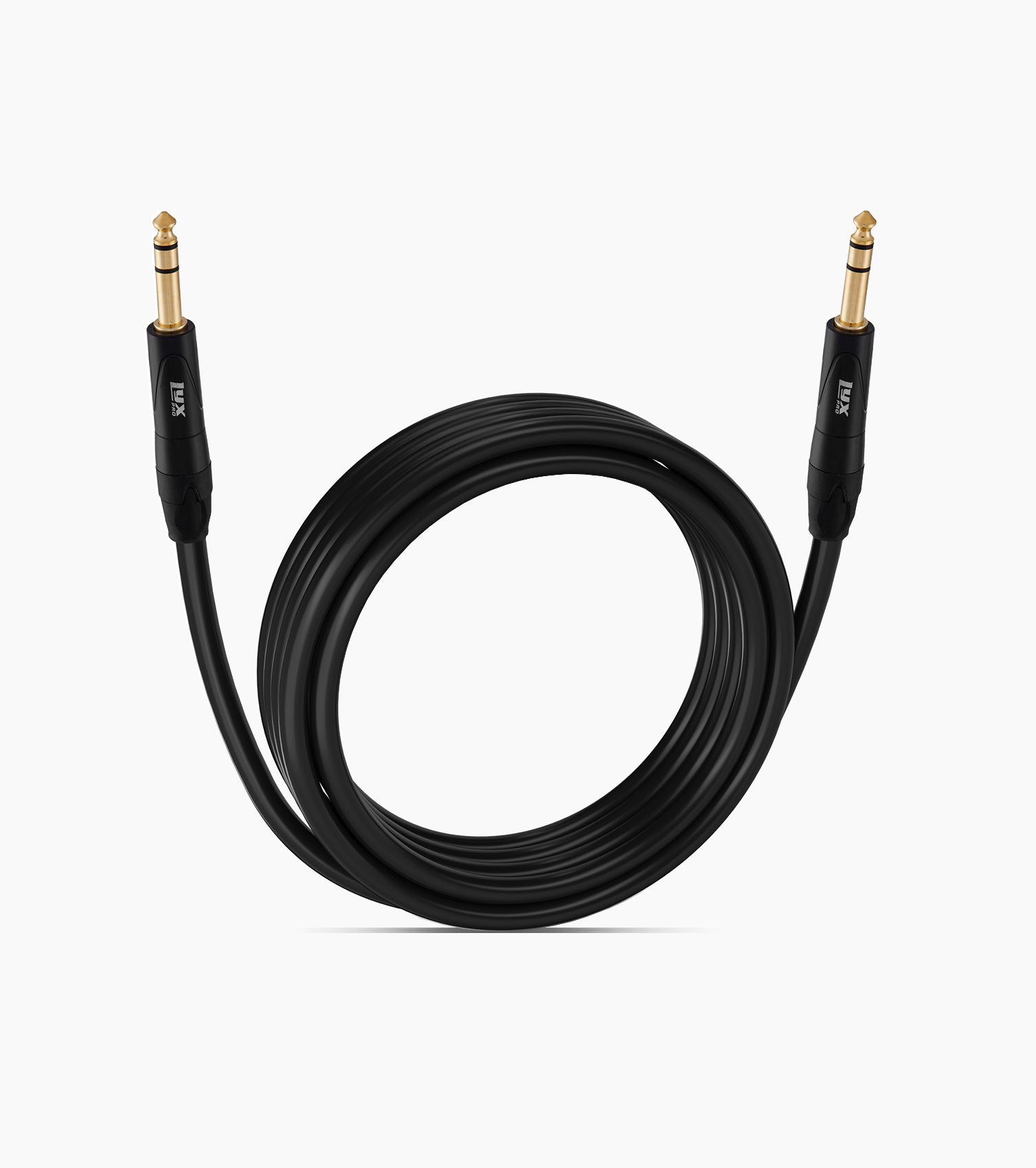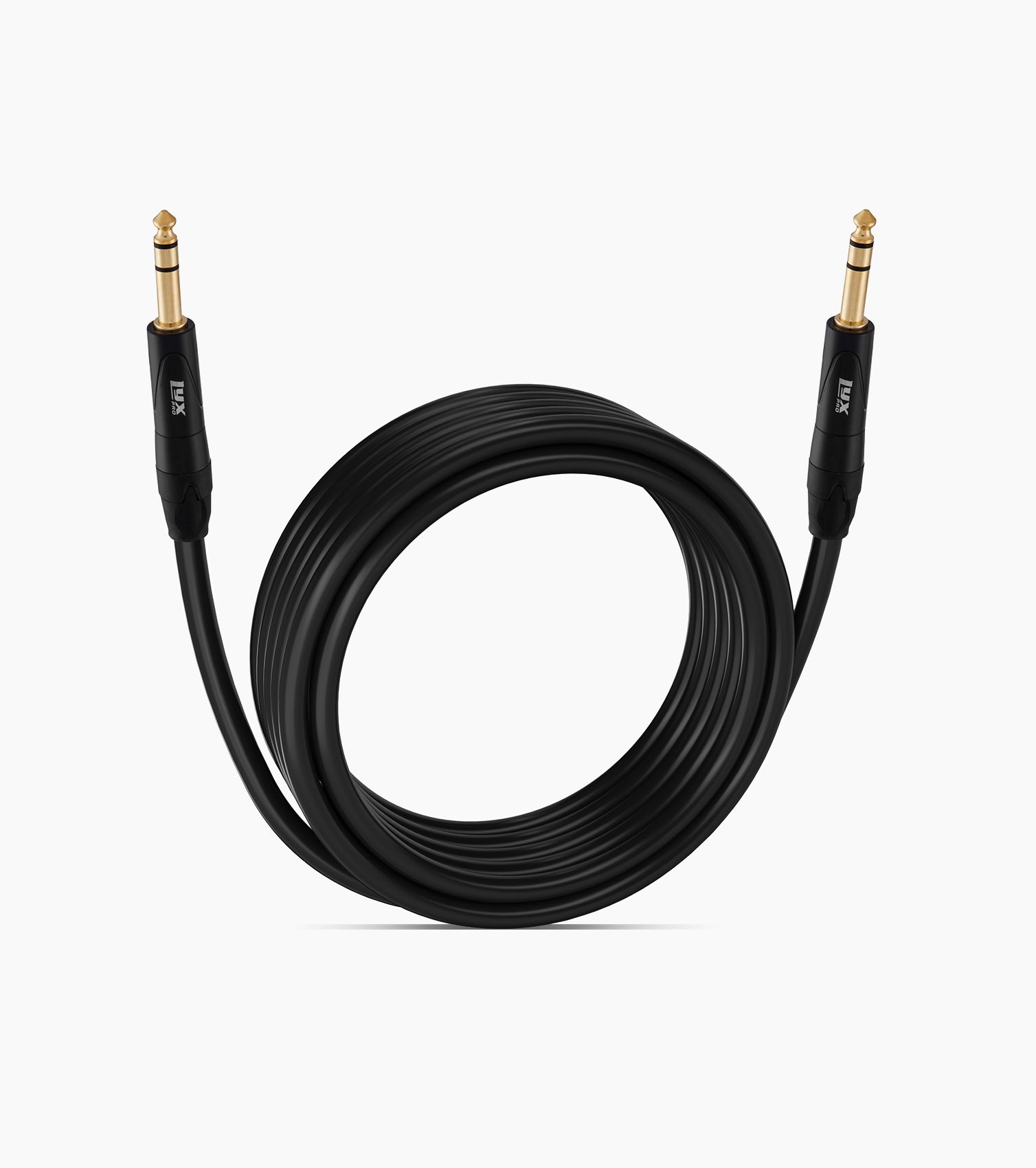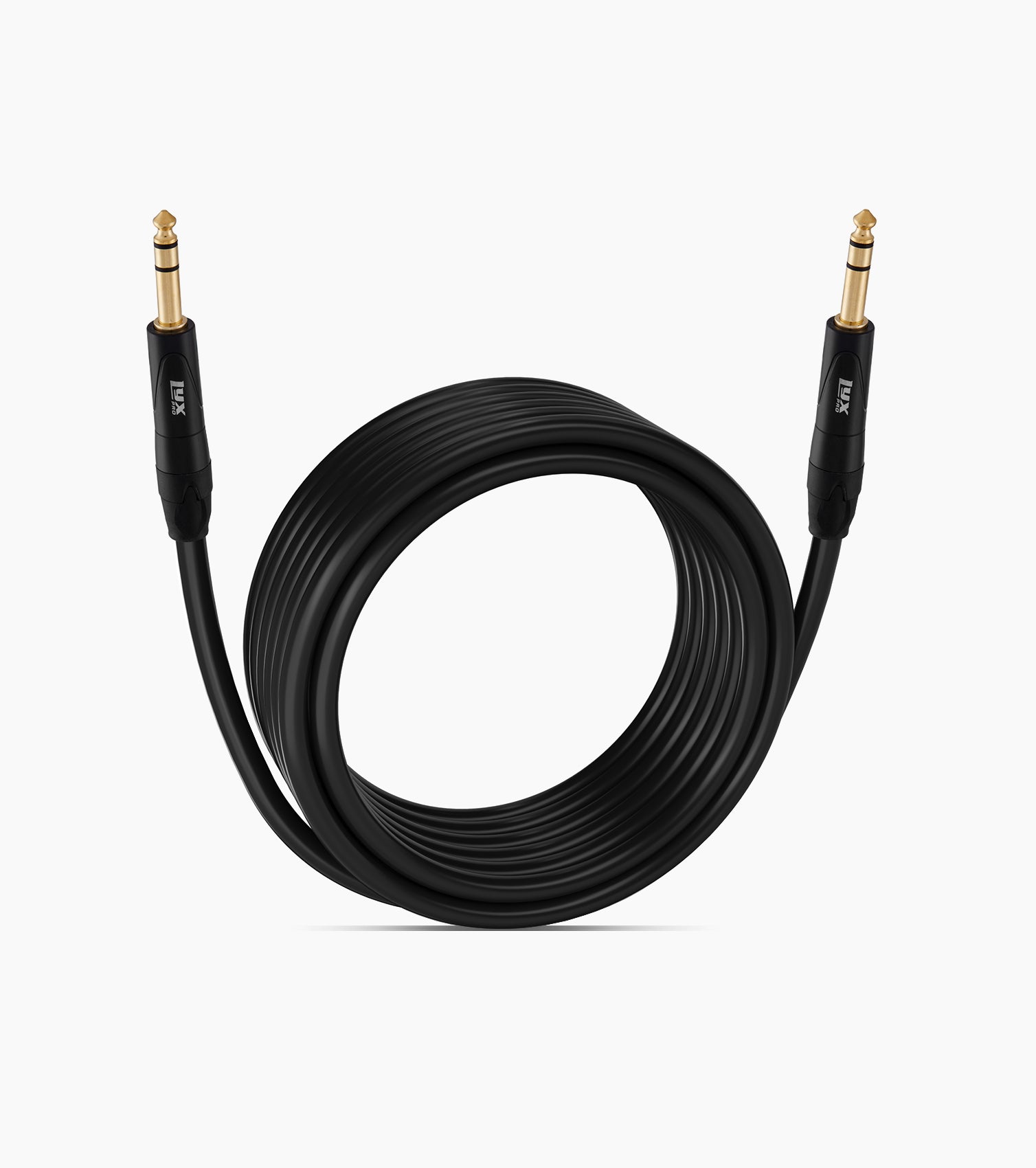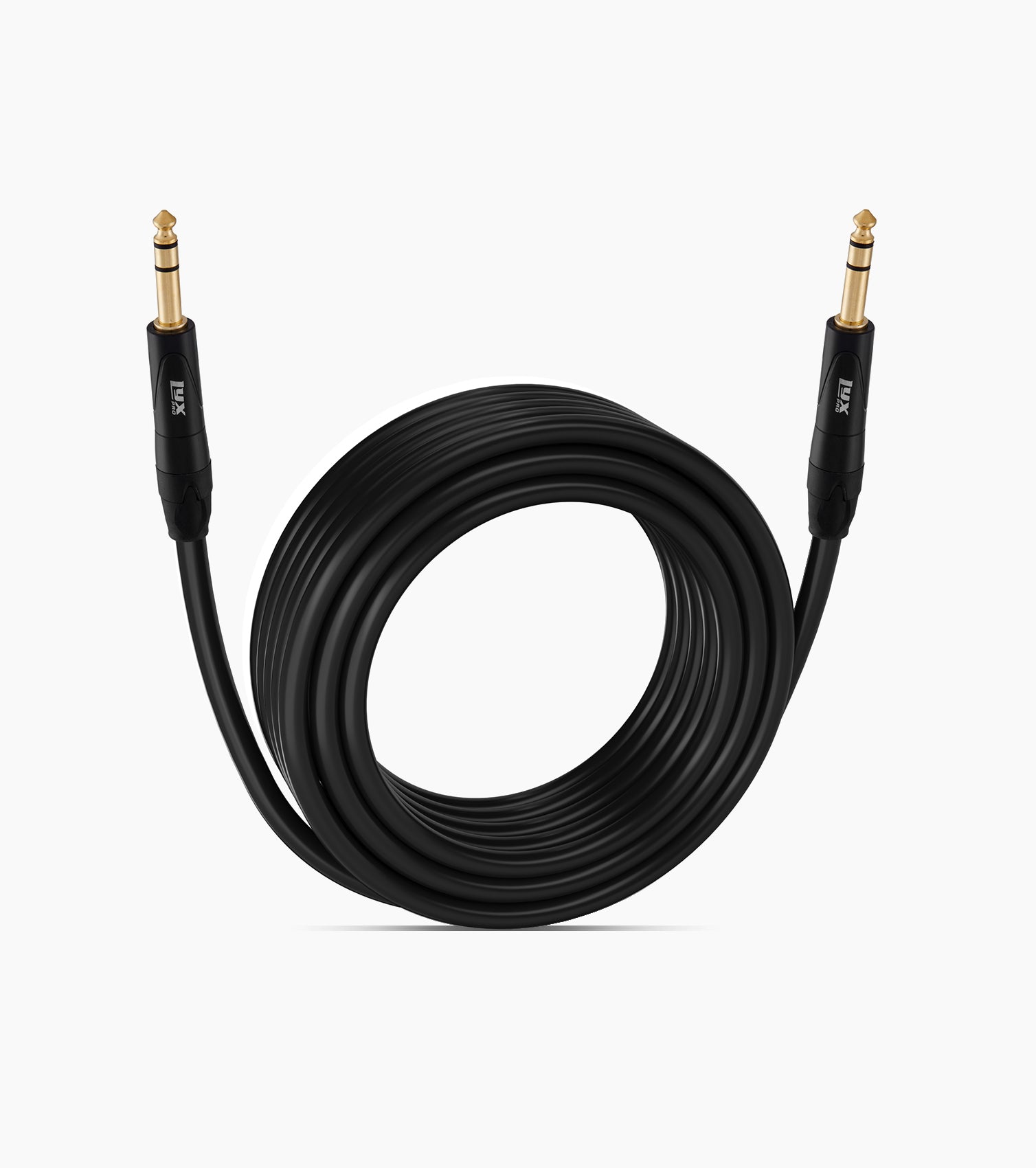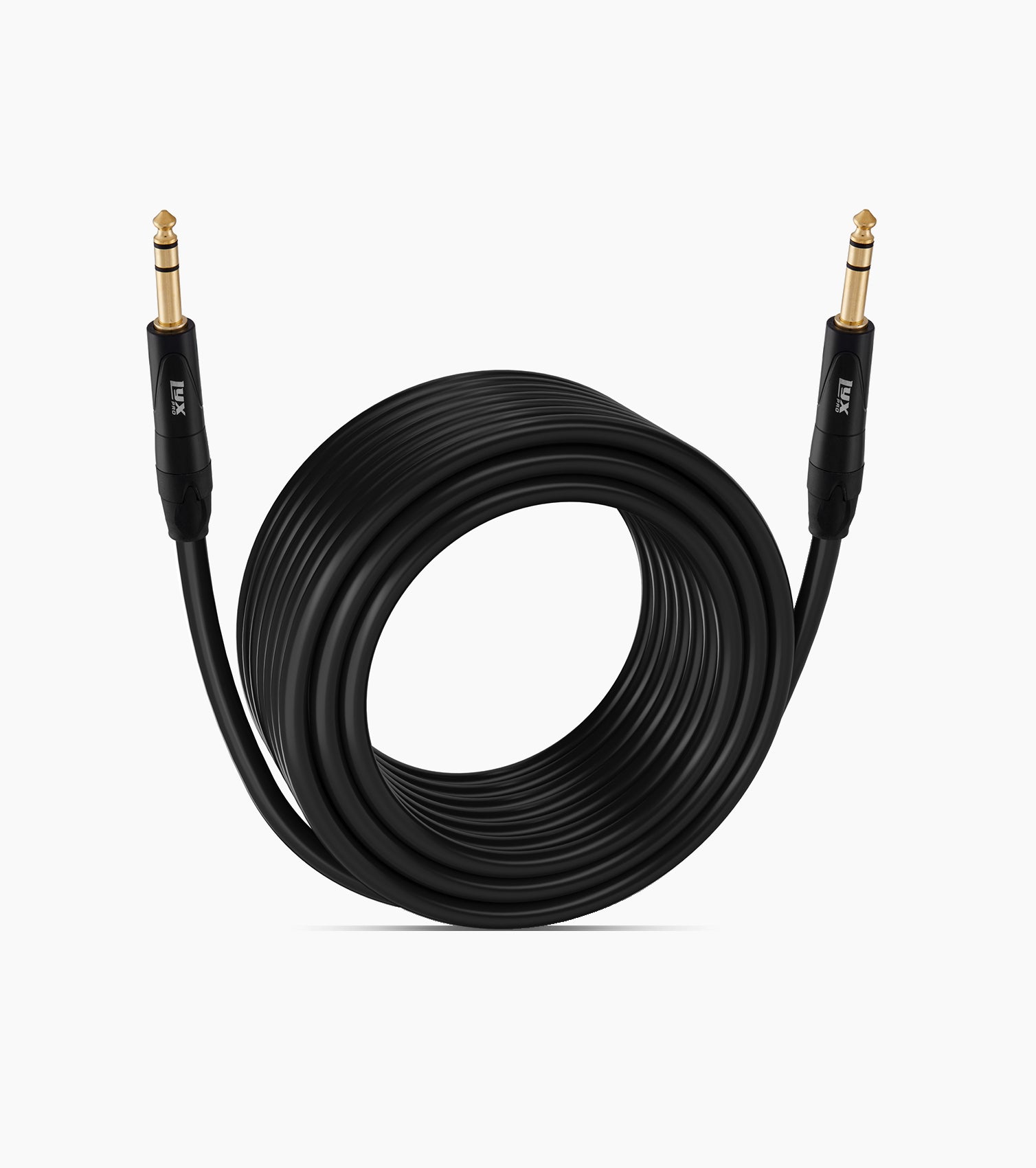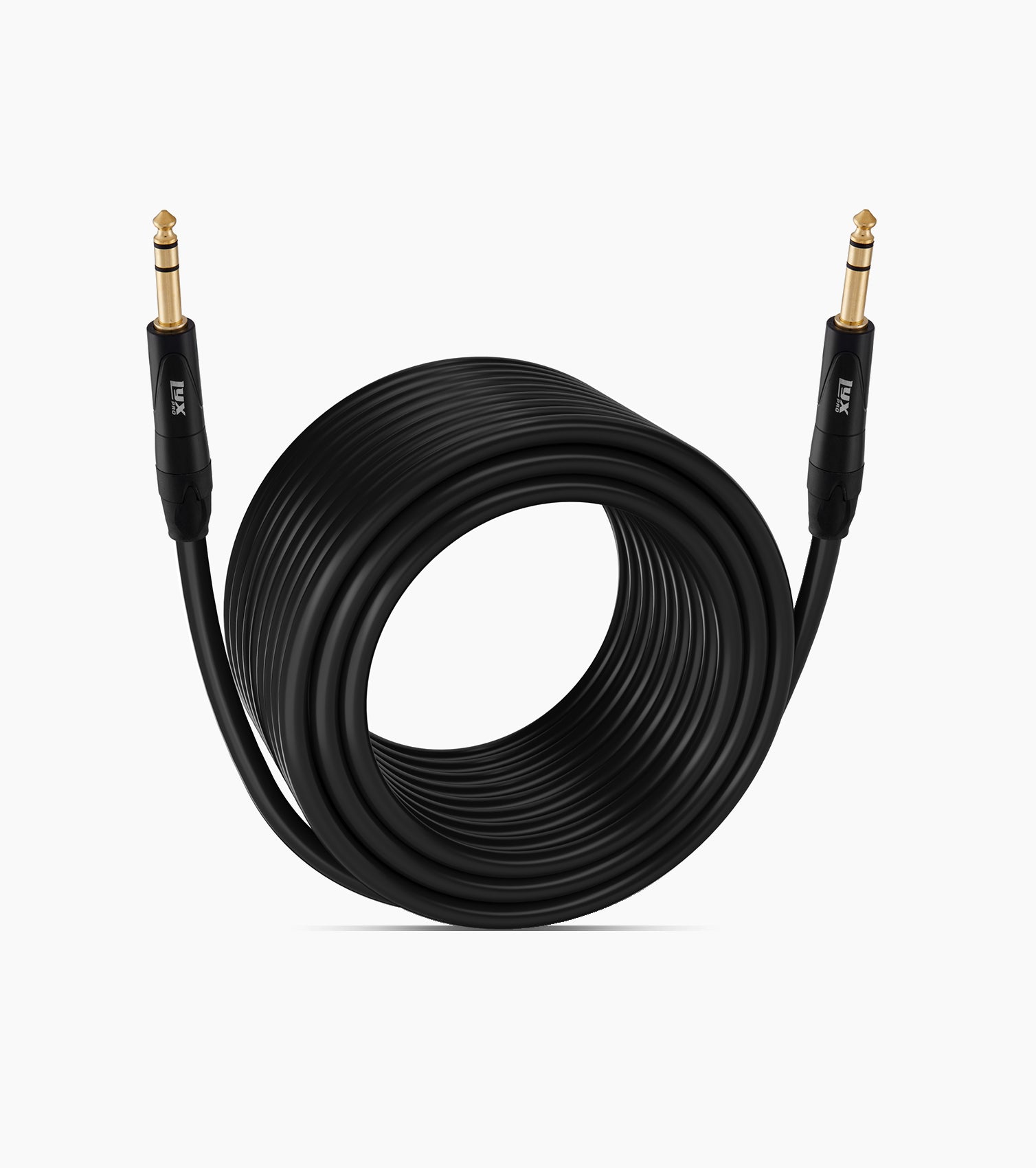 1/4" to 1/4" TRS Audio Cable
Regular price
$0.00
Sale price
$19.99
Unit price
per
Sale
Sold out
Share
View full details