LyxPro 20-Watt Guitar Amp
Get clear, crisp sound from a small electric guitar amp that uses 20 watts of power and comes with easy-to-use controls.
LyxPro 40-Watt Beginner Guitar Amp
Connect your guitar or other instruments to a high-quality portable guitar amp that comes with multiple output ports and delivers sound with 40 watts of power.
LyxPro 60-Watt Beginner Guitar Amp
Produce exceptional sound quality from a 60-watt beginner guitar amp that comes with adjustable bass, treble, gain, and other EQ settings.
PA Speakers
All portable speakers are available in a variety of sizes.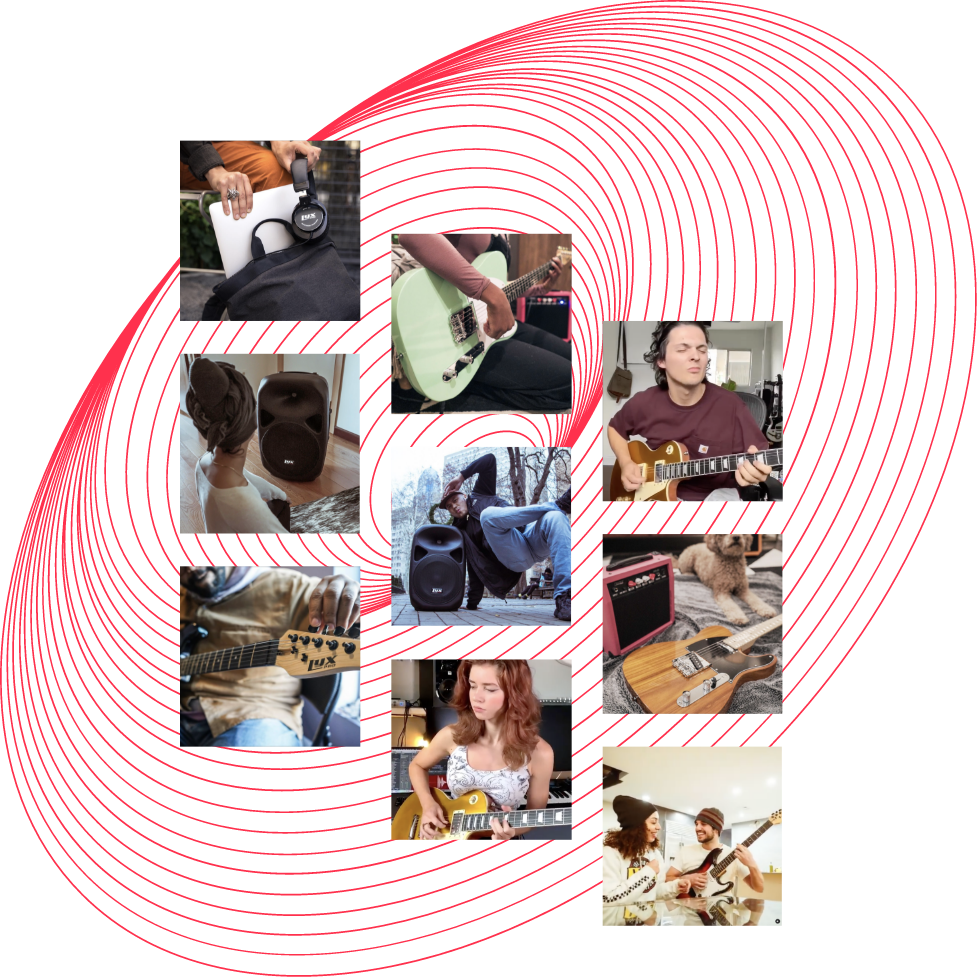 Join

the Lyx community

.

Join the LyxPro Community and learn how you can
get discounts and special offers. Stay informed
on everything Lyx.