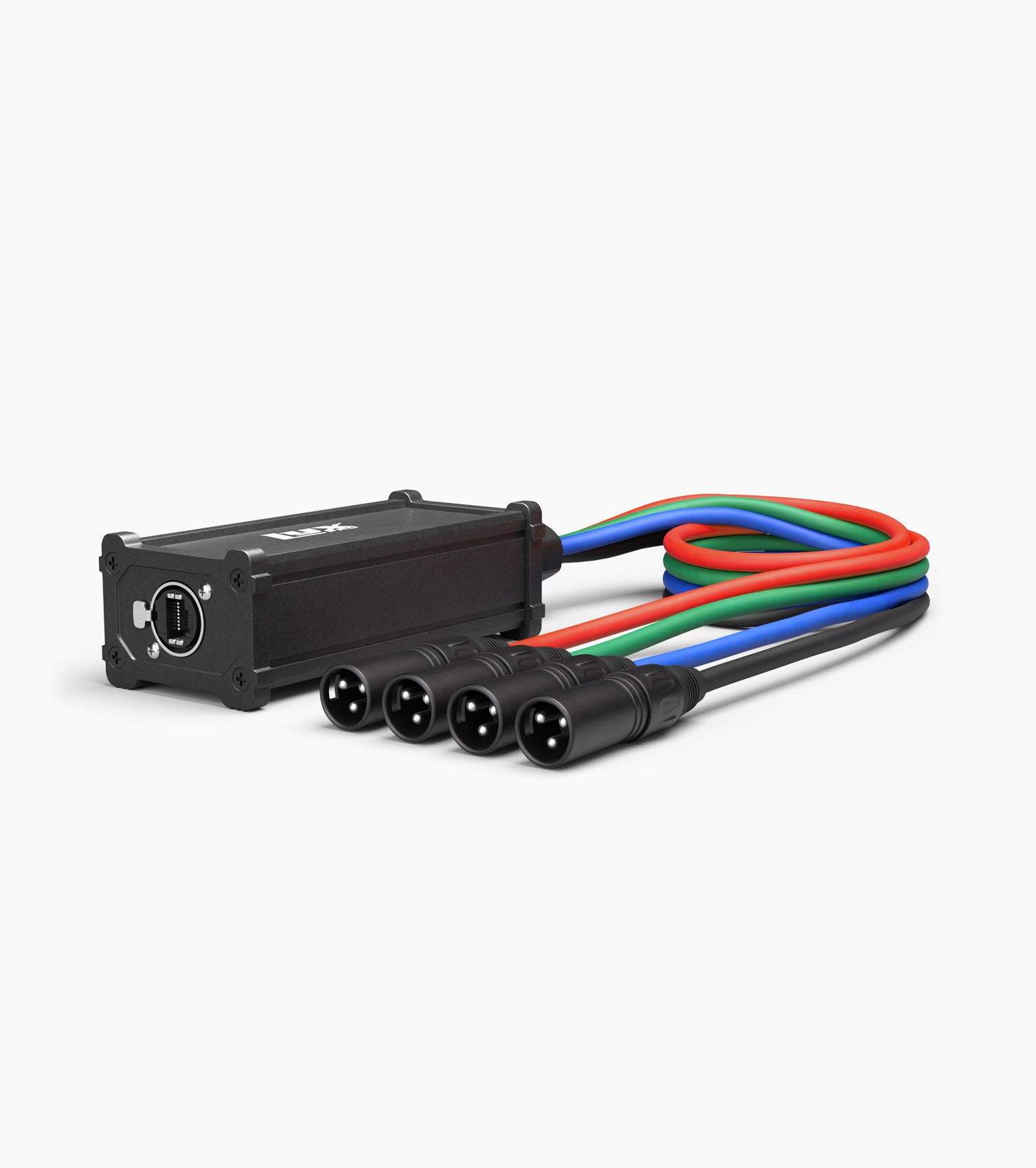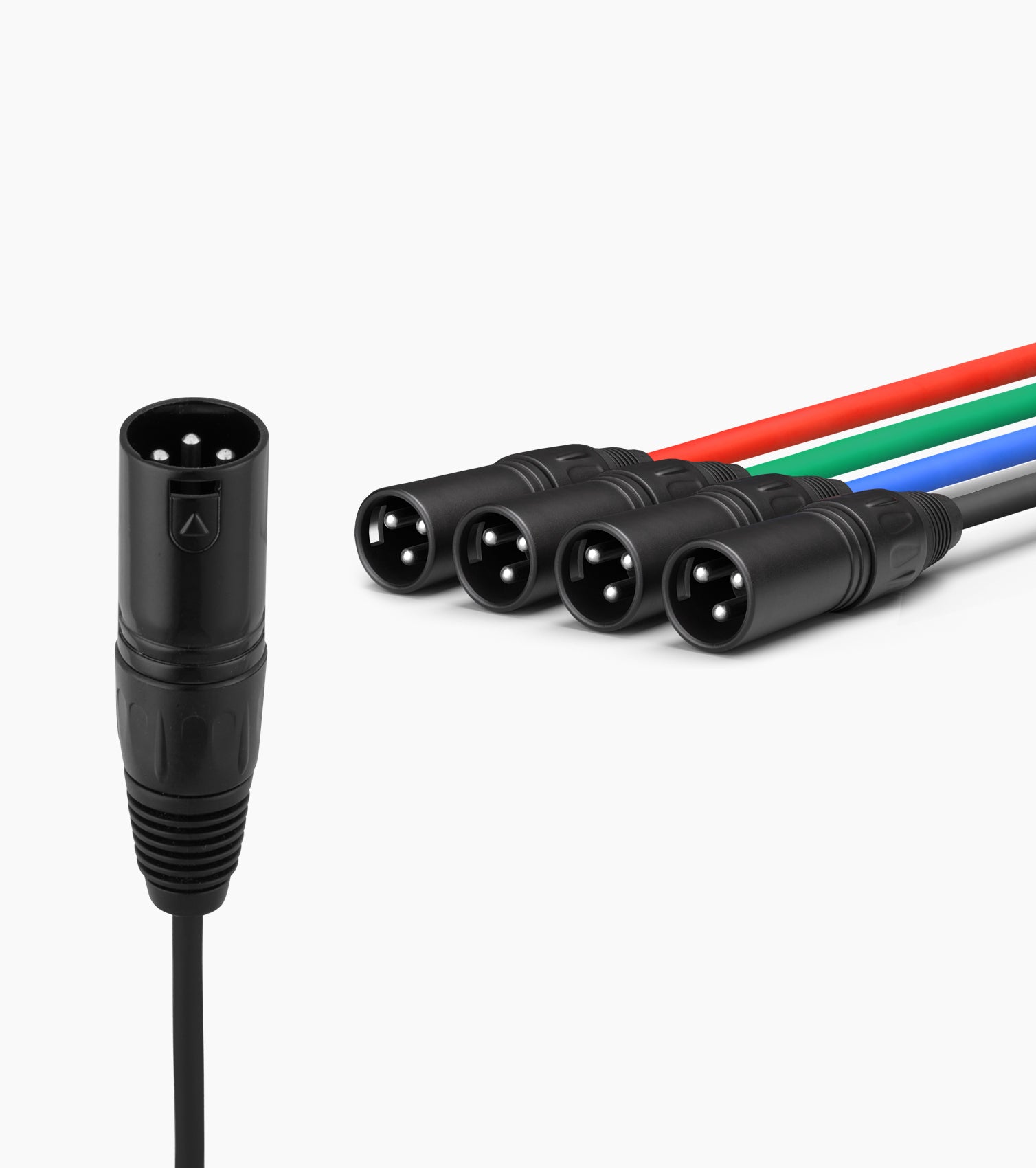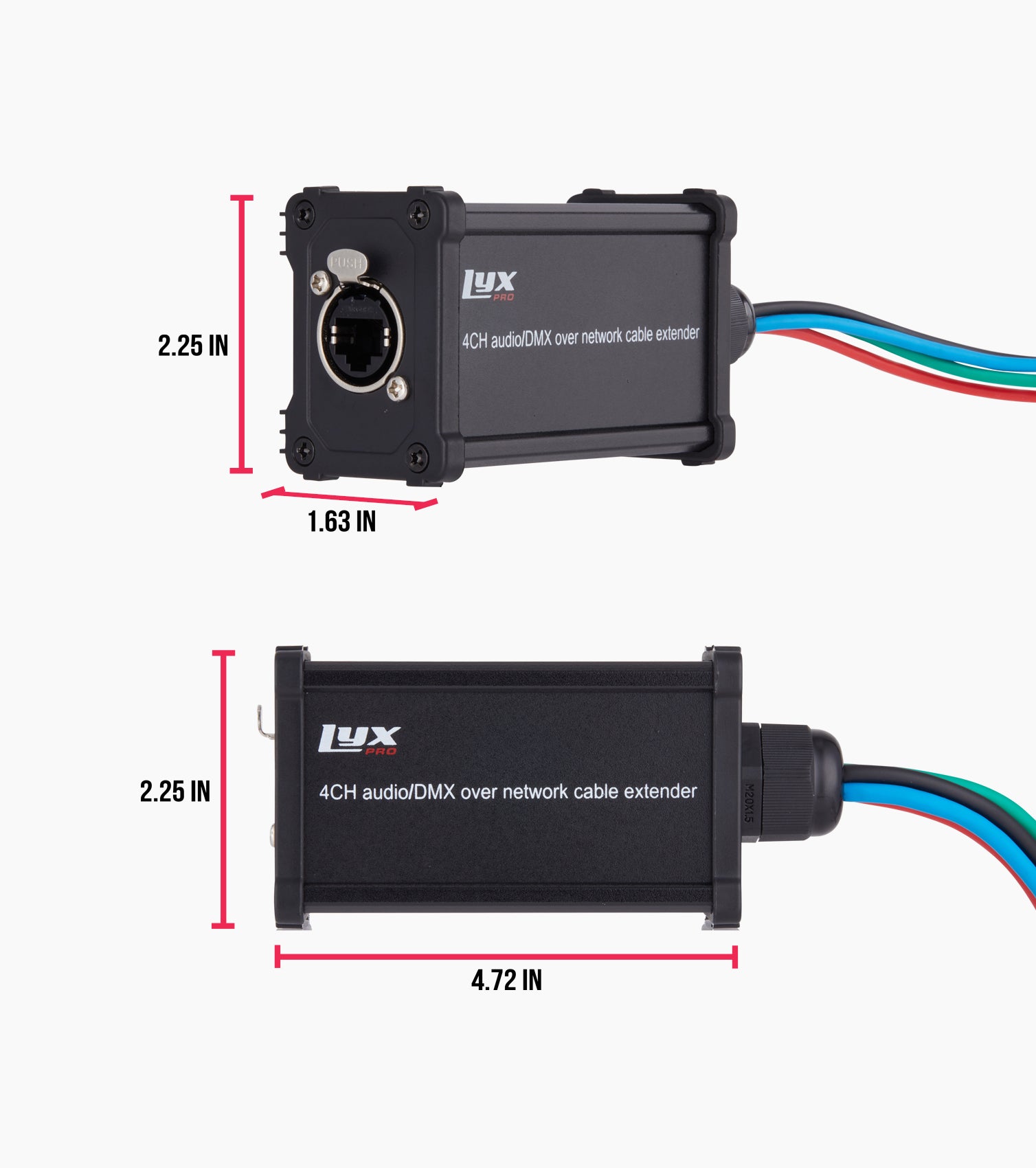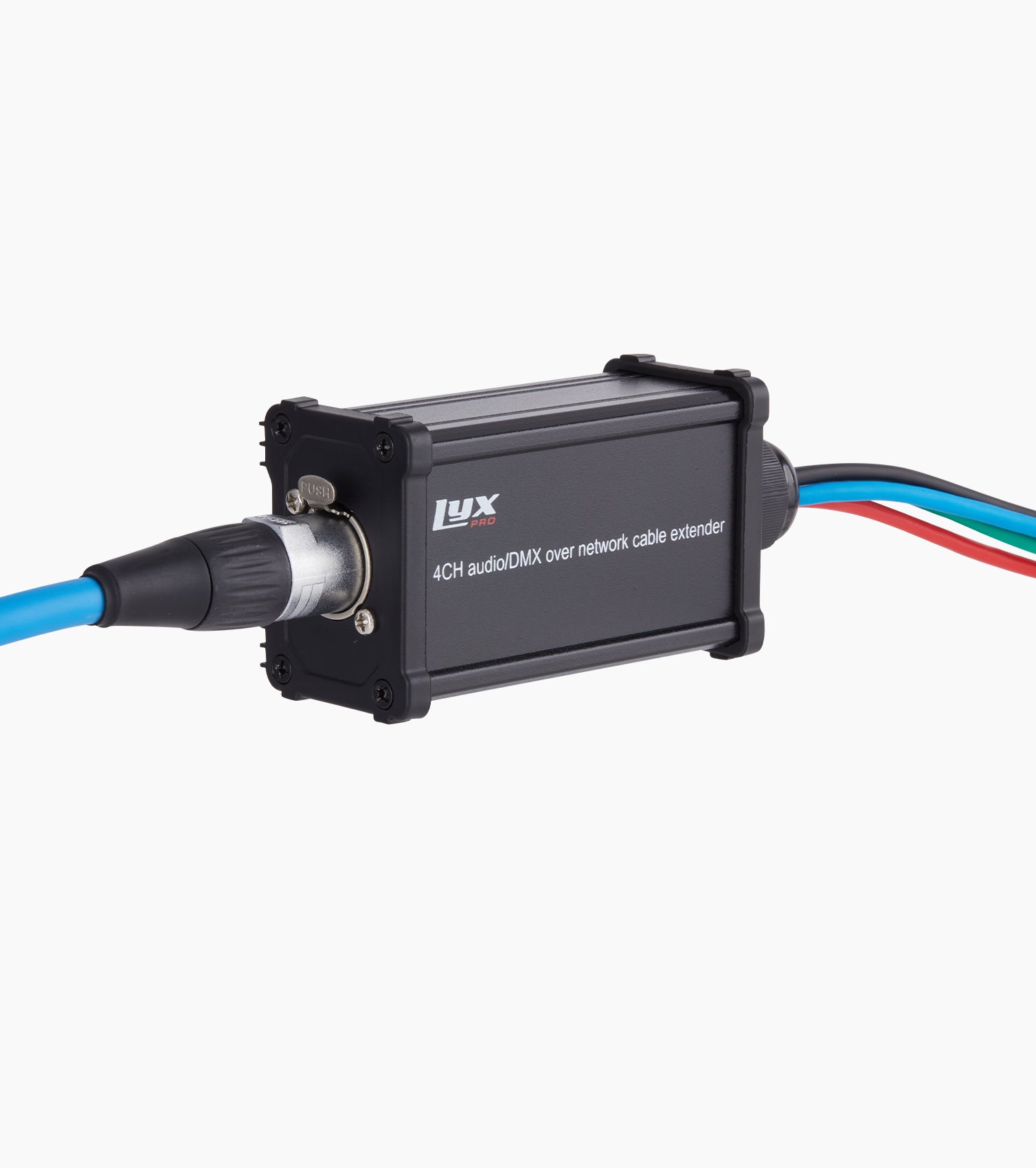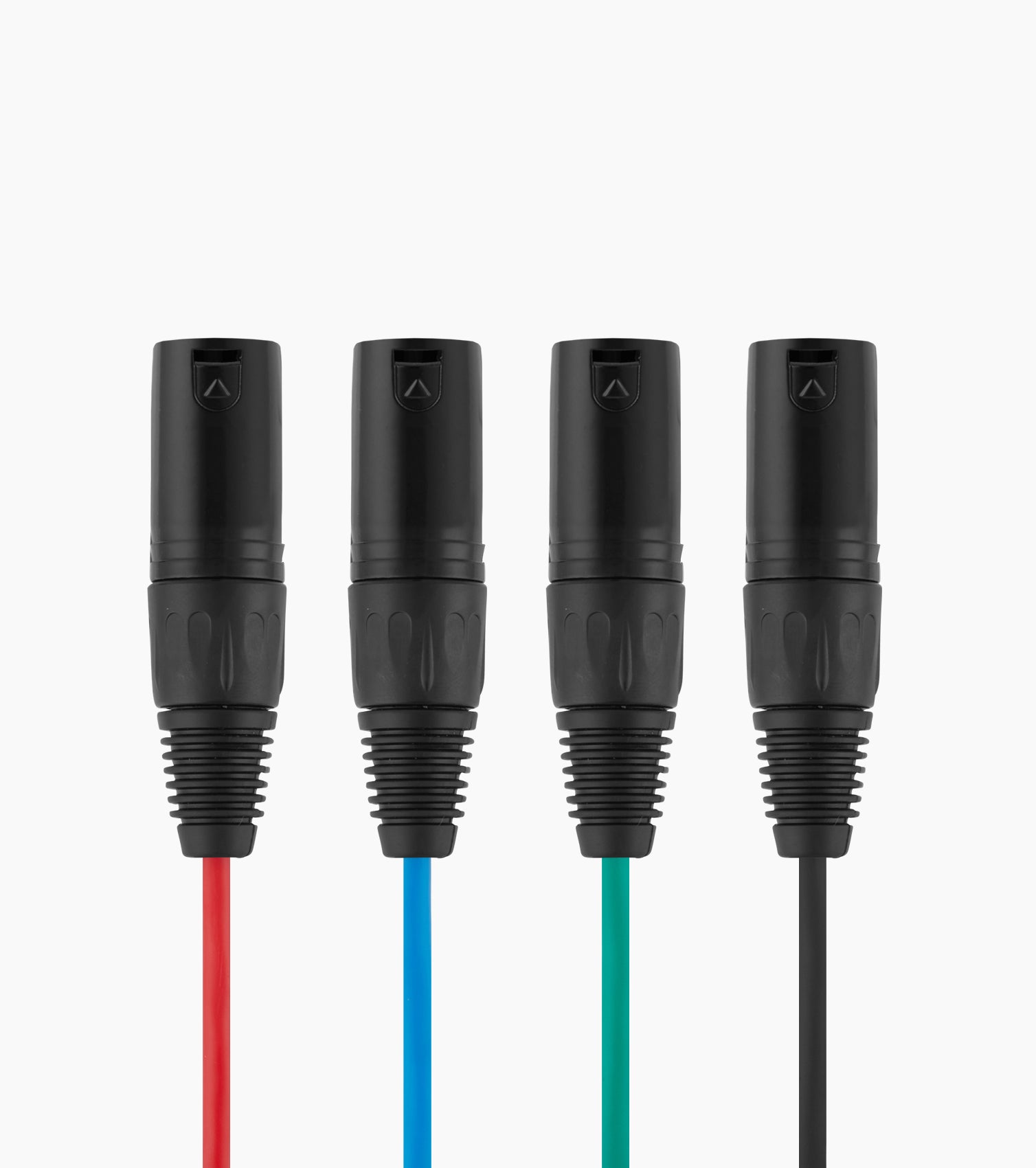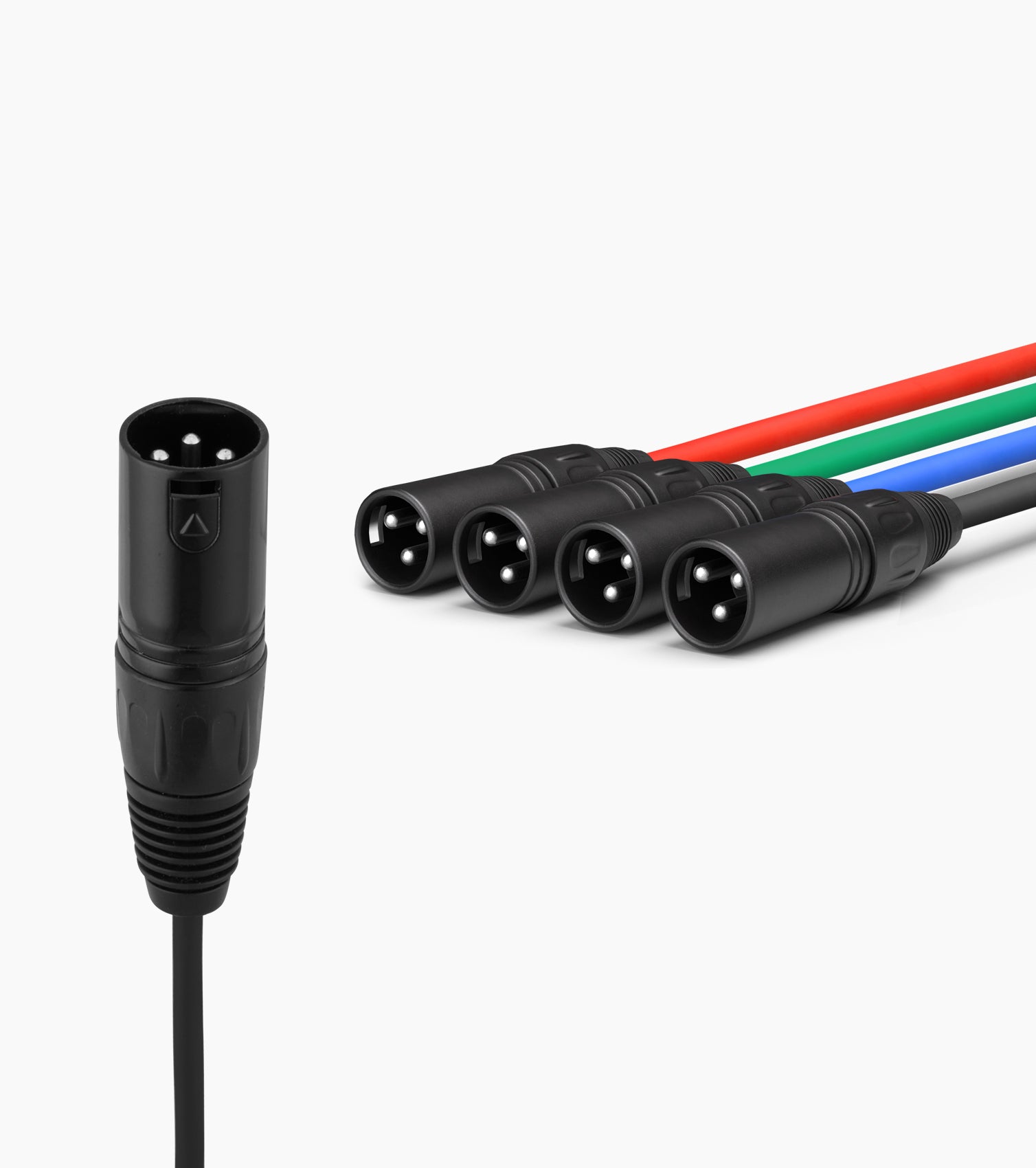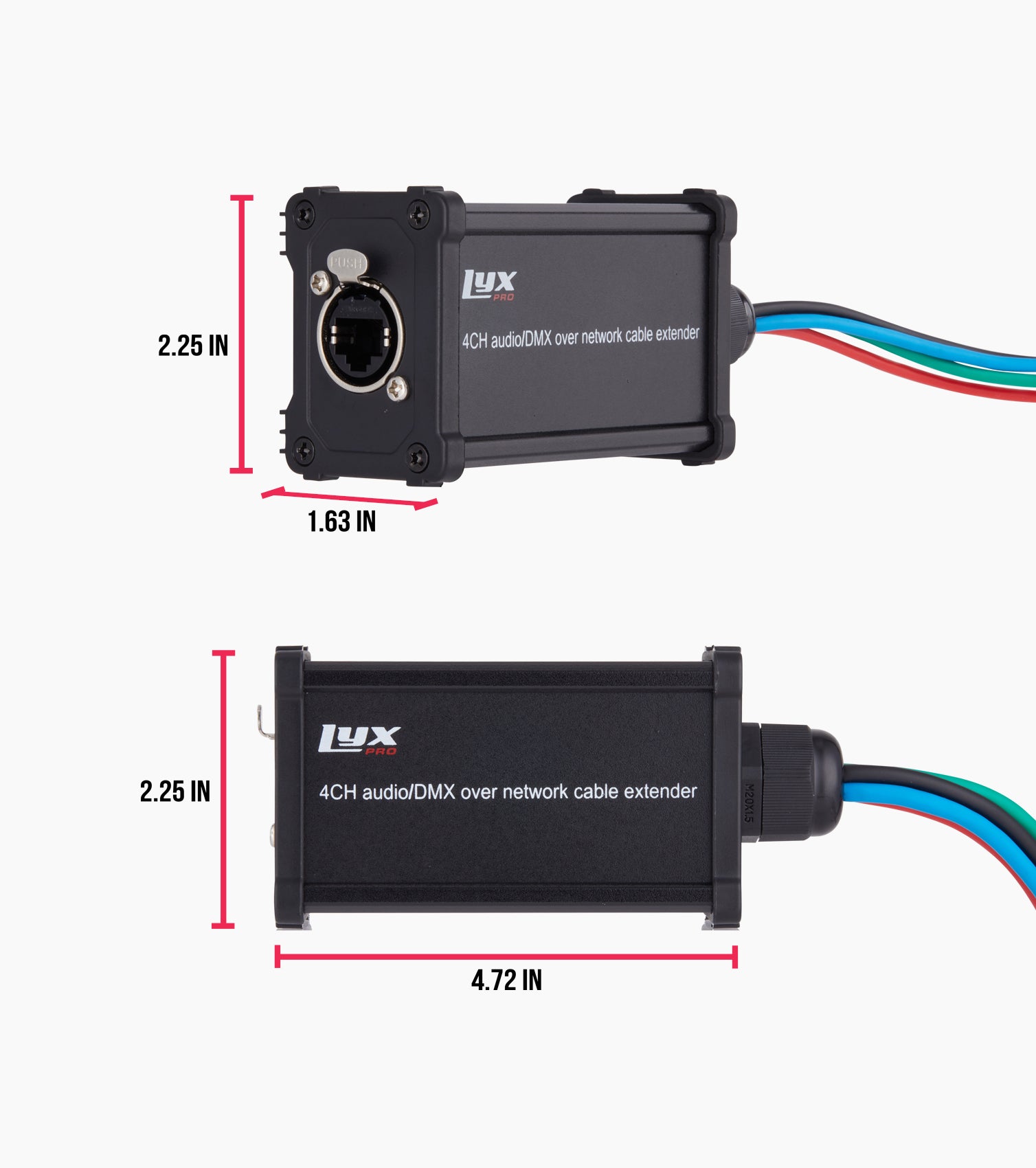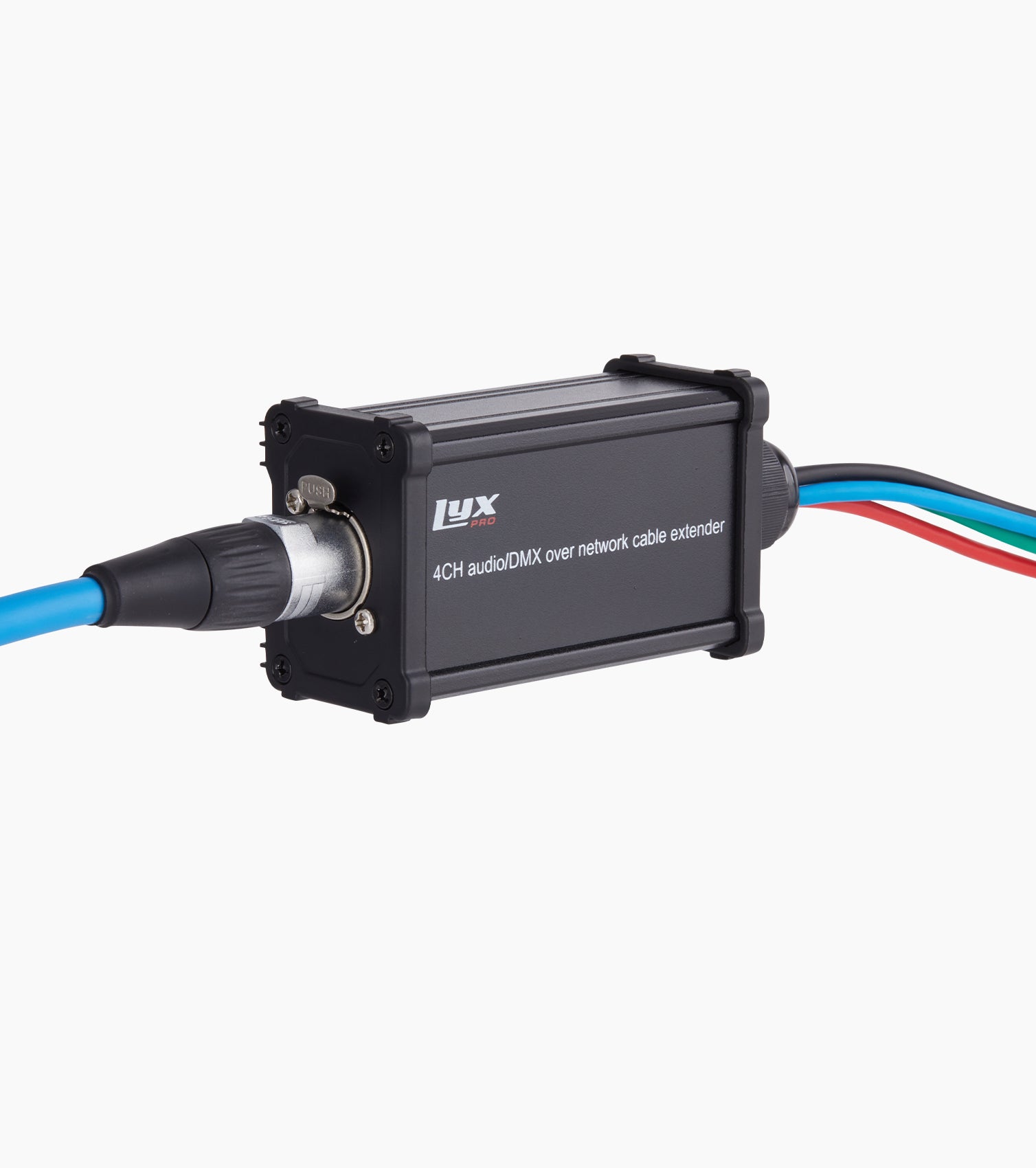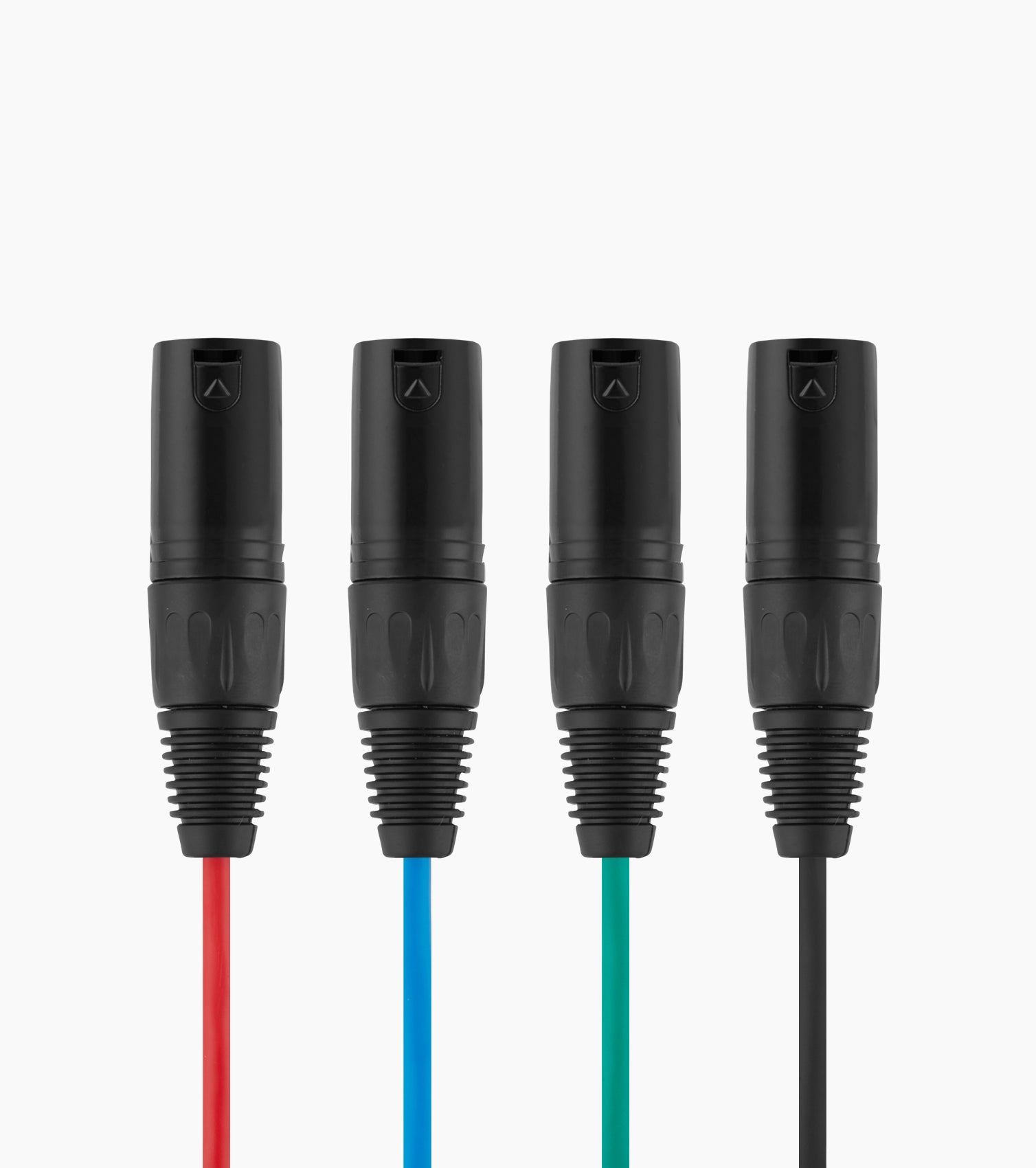 Regular price
$0.00
Sale price
$39.99
Unit price
per
Sale
Sold out
4-in-1 Stage Snake Solution
4-channel XLR connectors with male inputs
Easily connect 4-channel XLR audio lines to a single cable
Integrated 3-foot XLR cables for extra reach
4 individual inputs for proper audio line organization
3-pin XLR connectors; transmits balanced analog, AES, DMX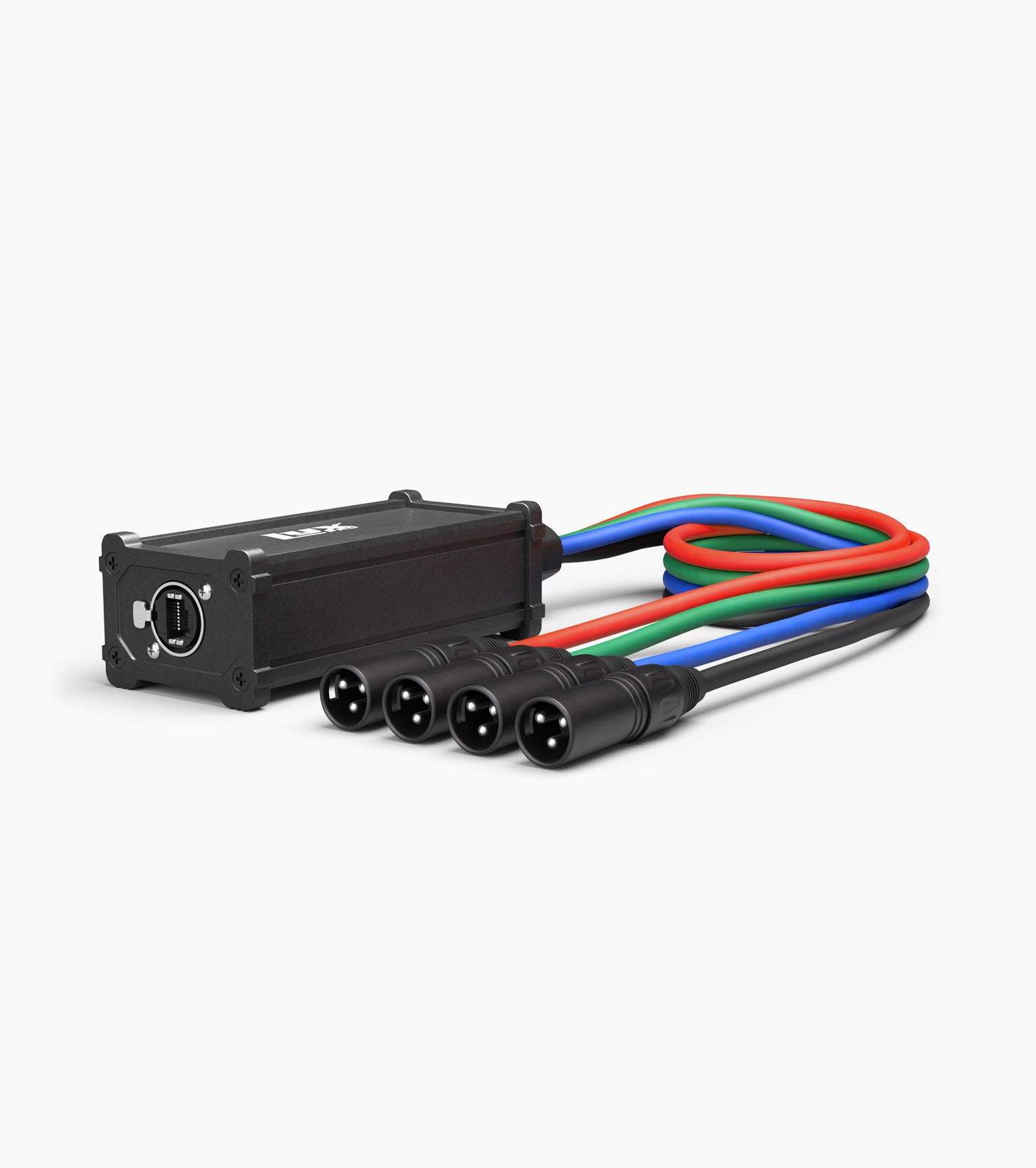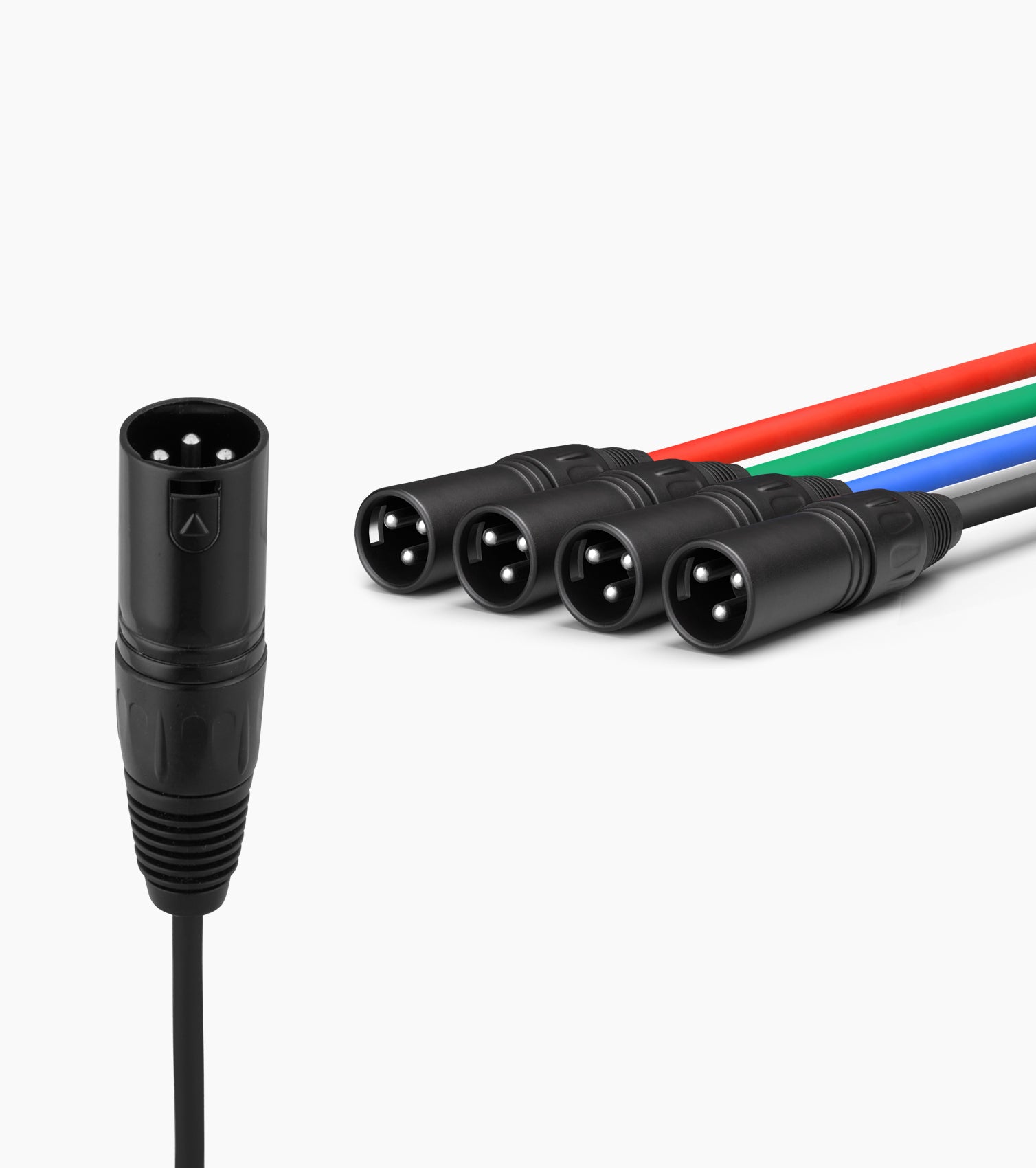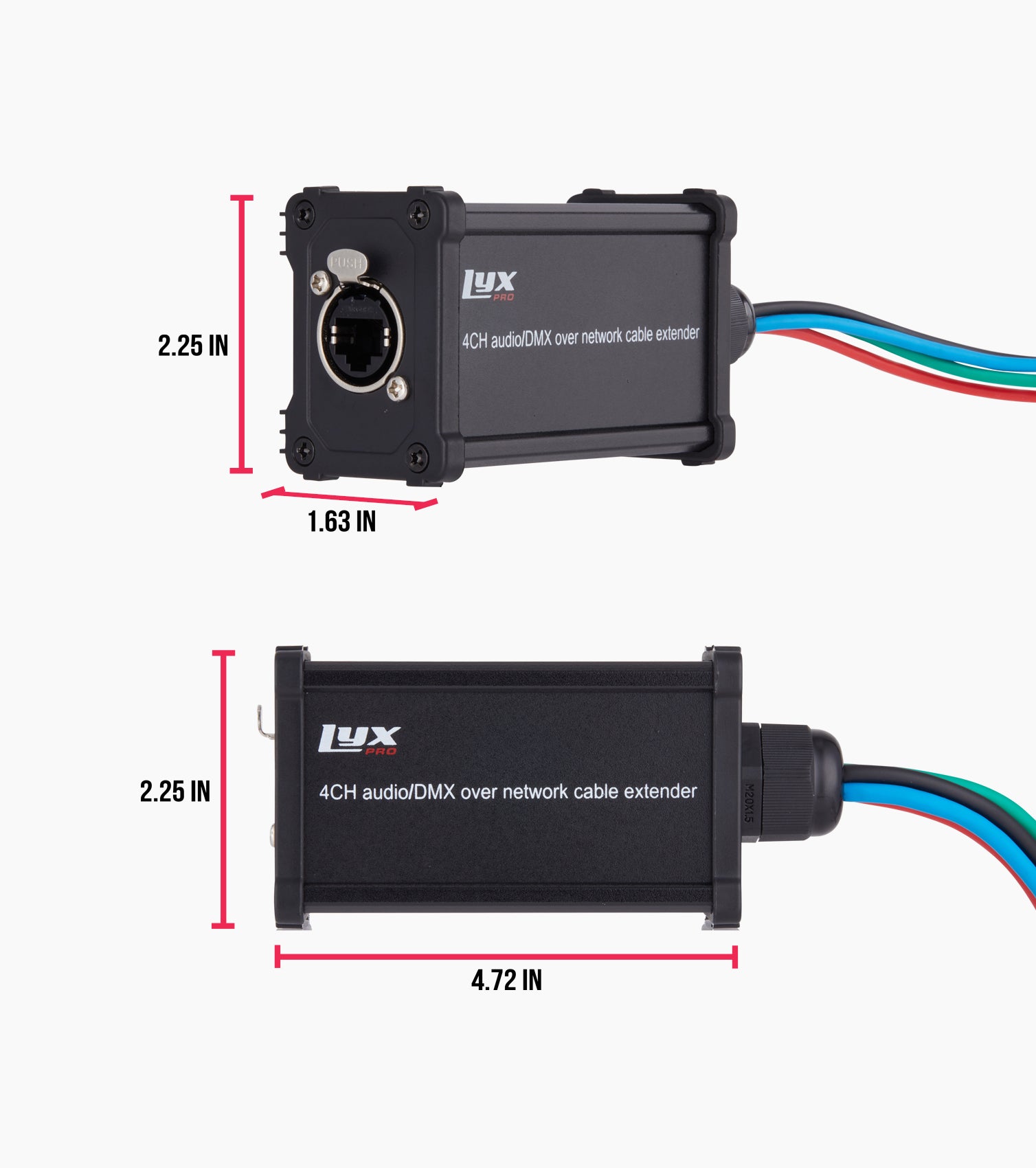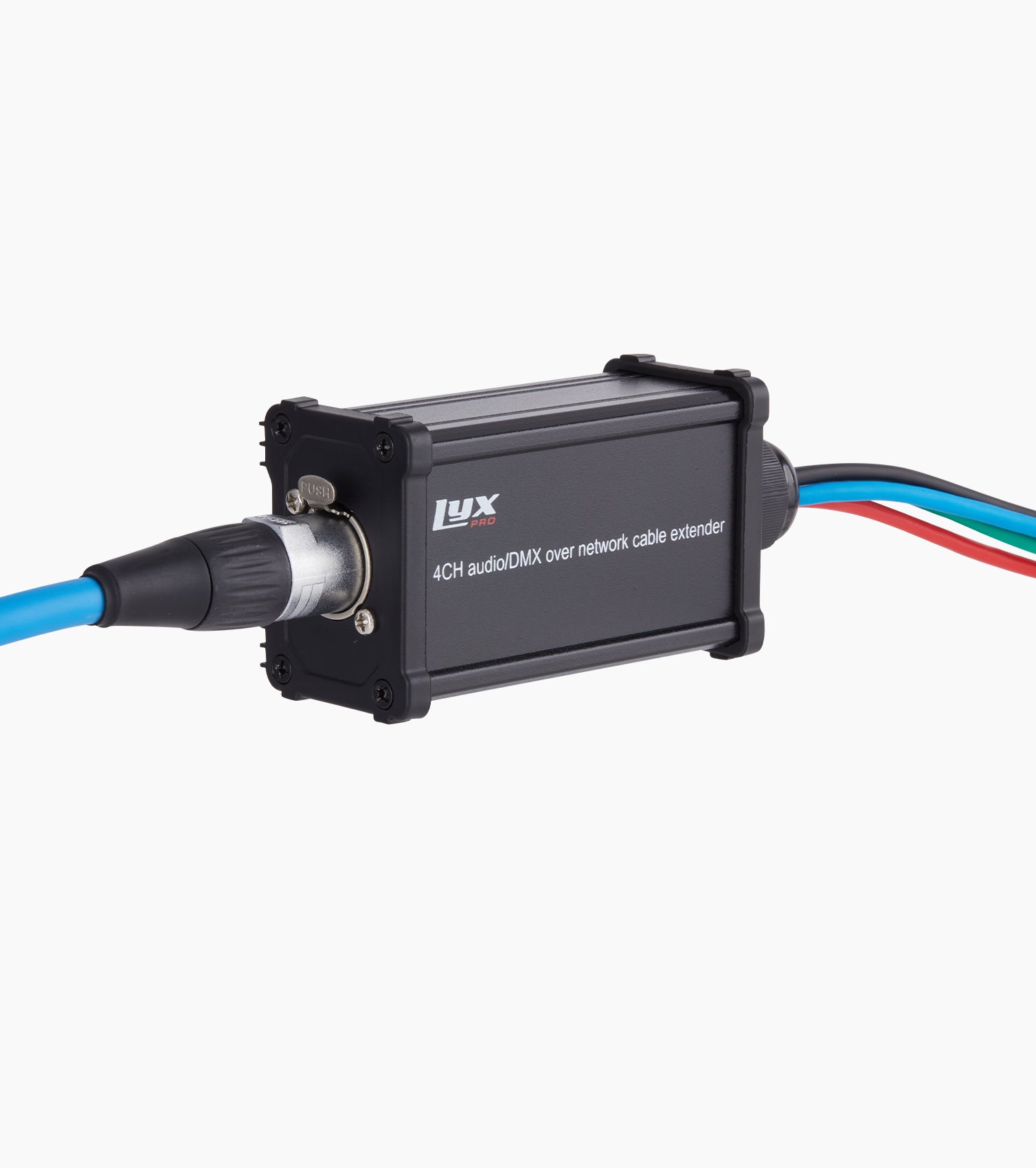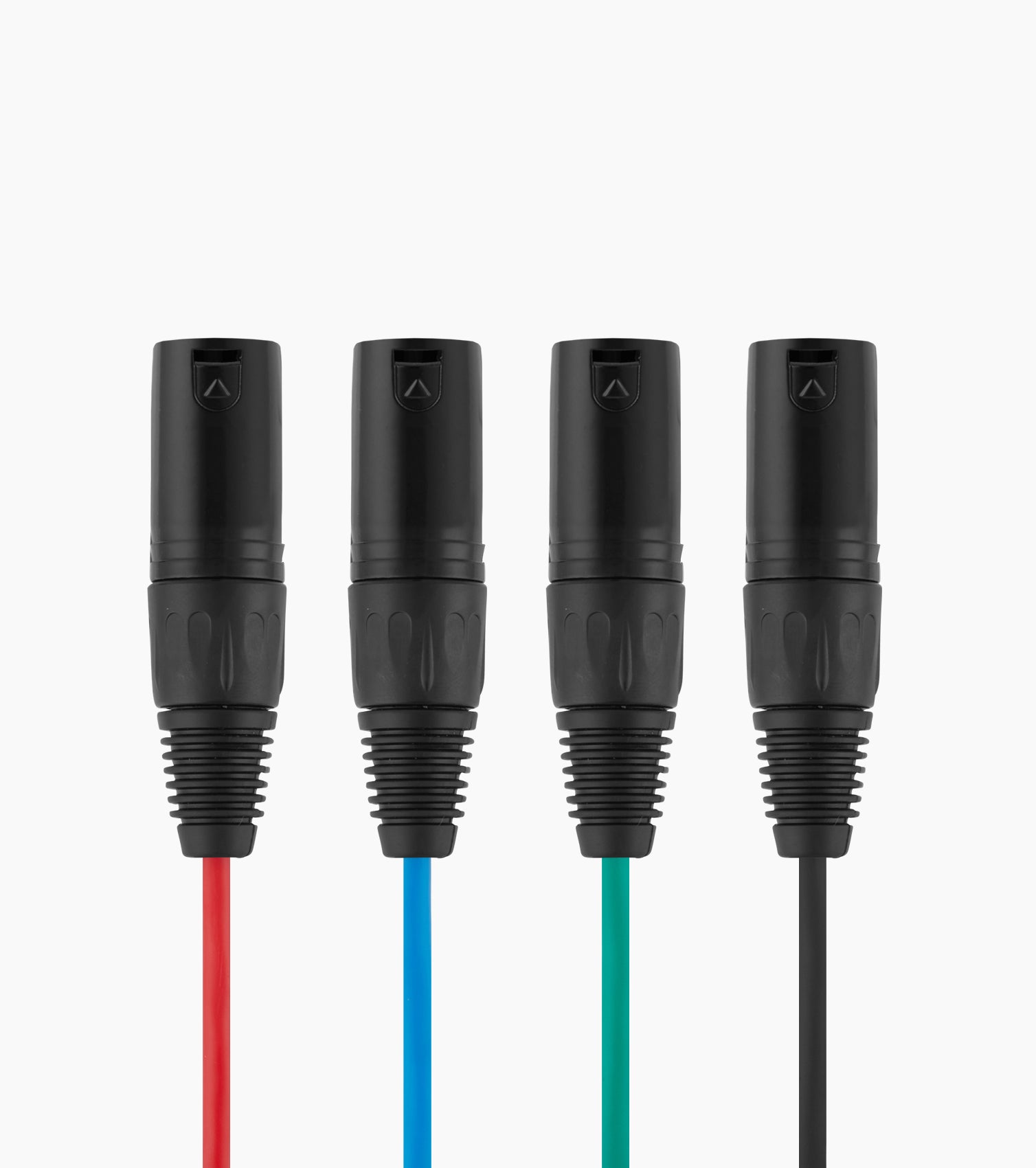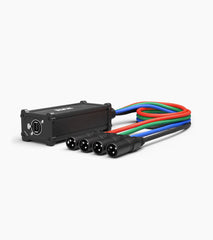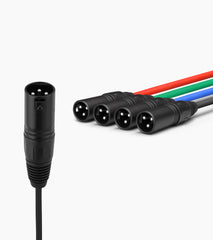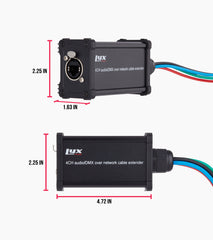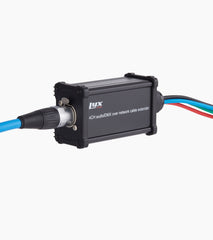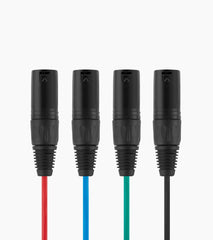 Free shipping on all orders
View full details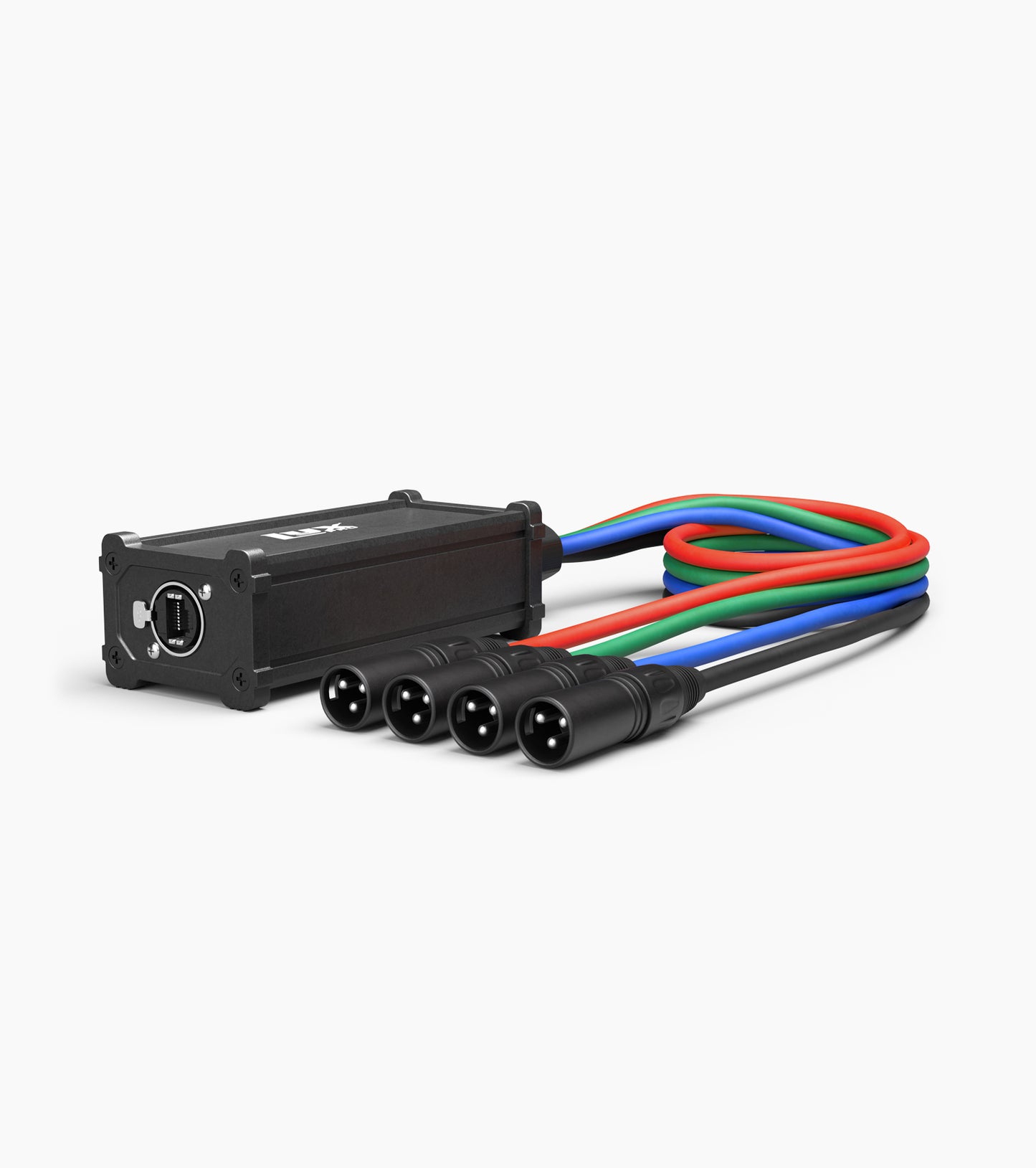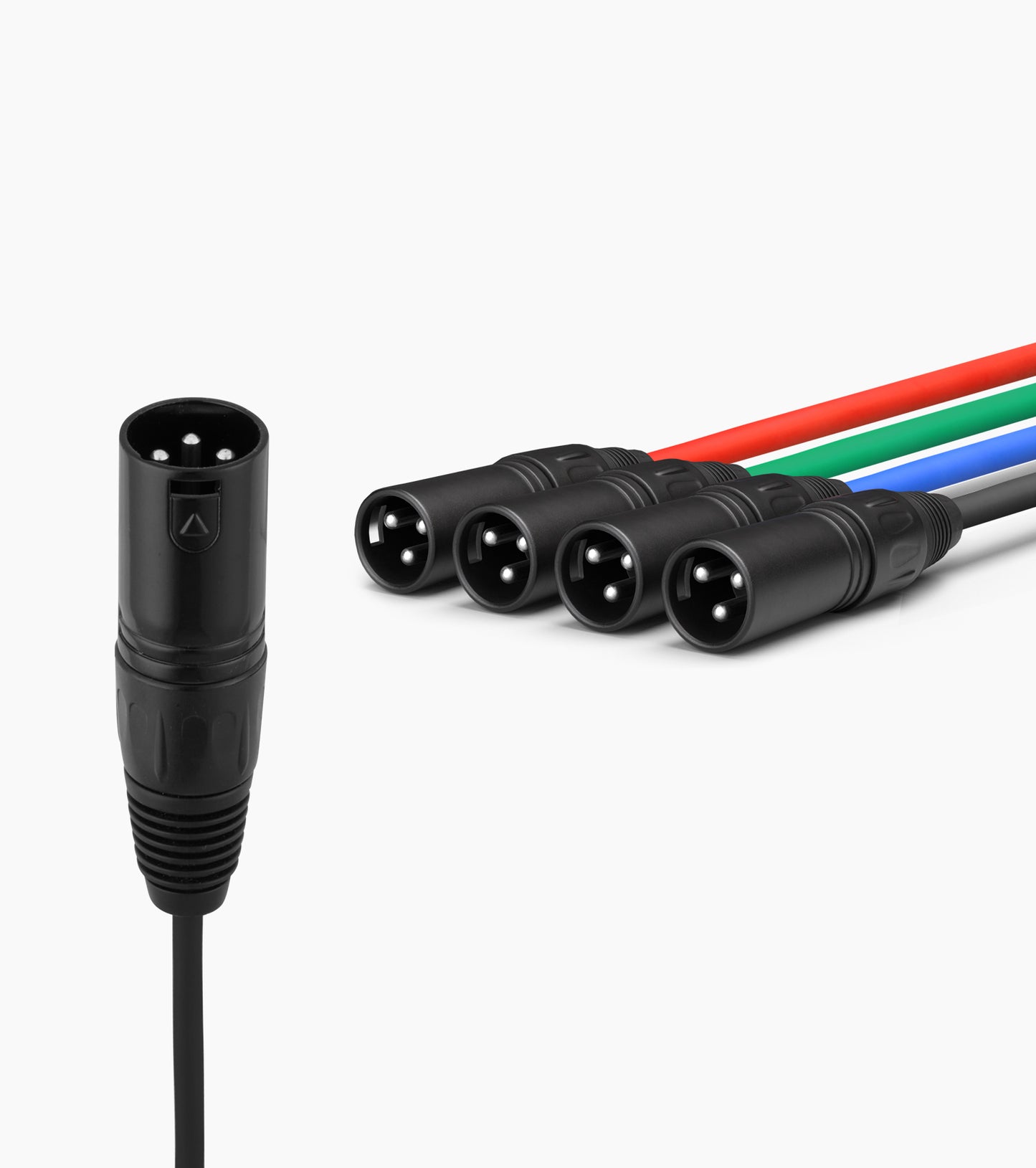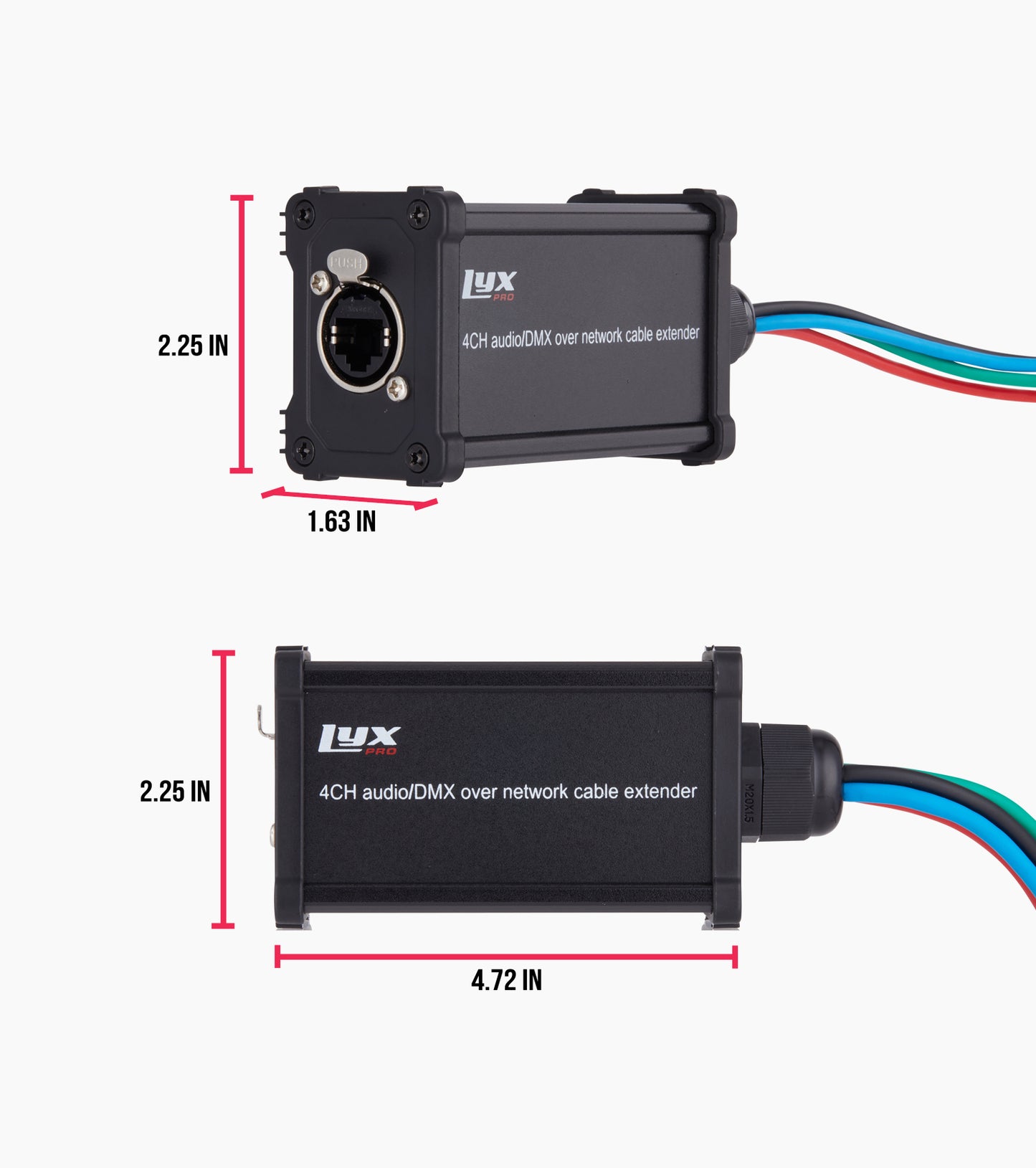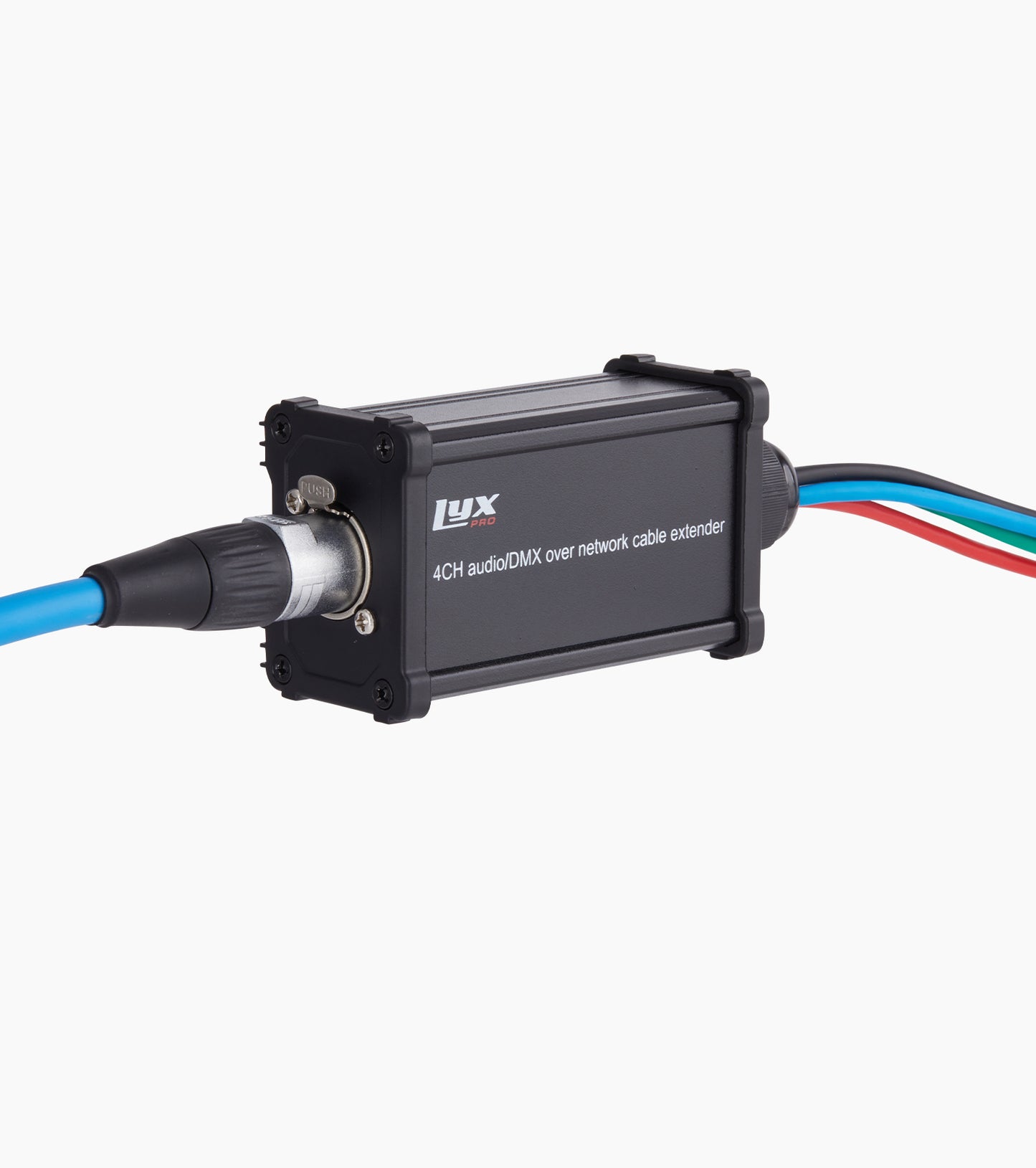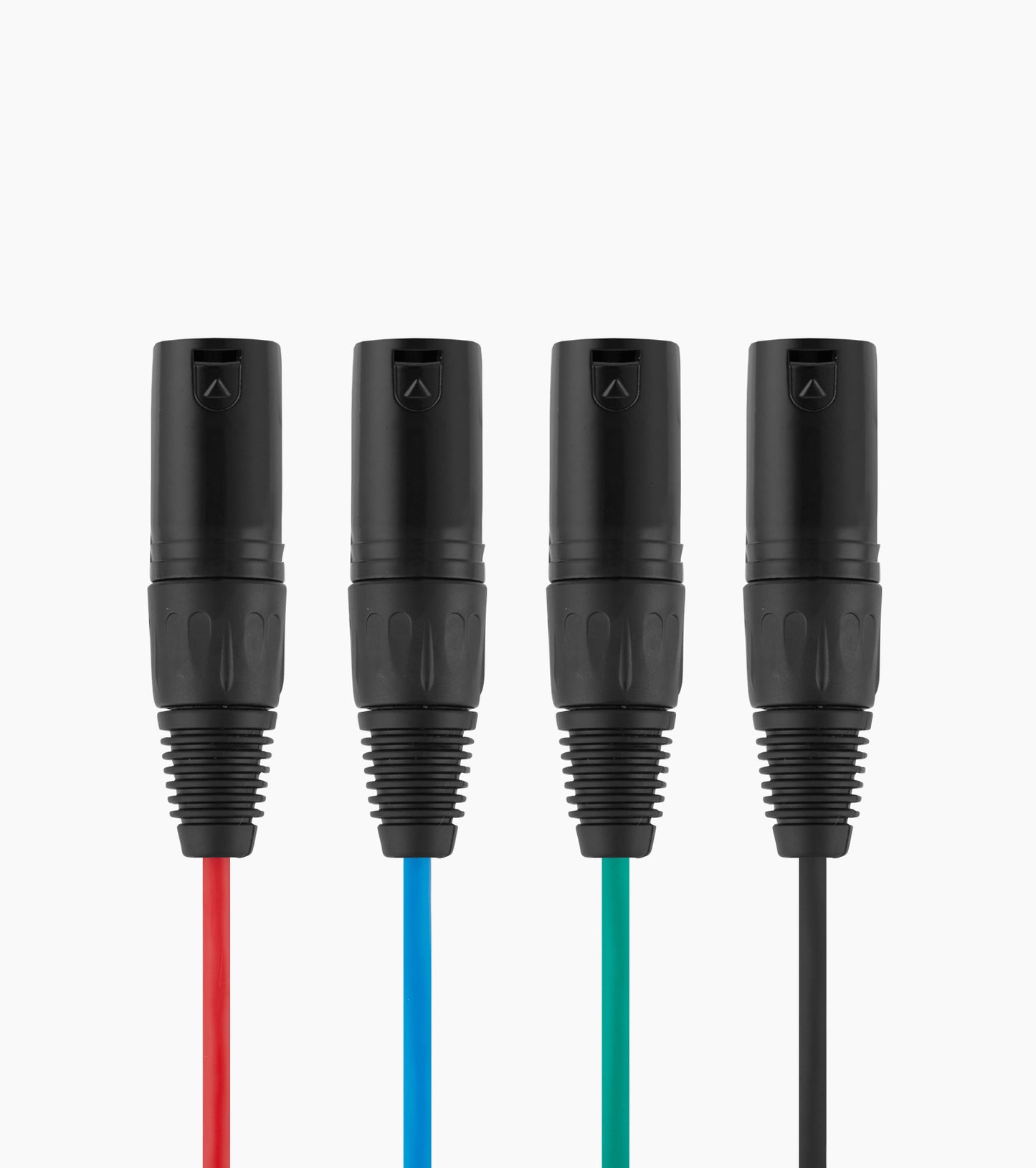 General
Product Type: Stage Snake
Dimensions: 5.6" x 1.6" x 2.3" (14.2 x 4.1 x 5.8 cm)
Weight: 1.2 lbs. (0.5 kg)
Configuration Included: Male
XLR Cable Length: 3' (91.4 cm)
Maximum Compatible CAT6 Network Cable Length: 330' (100.6 m)
Connector Type: RJ45
Breakout Box Color: Black
XLR Cable Color: Red, Green, Blue, Black
Number of Channels: 4
DMX Matching Impedance: 110 ohms
Material: Anodized Aluminum
Specifications
Product Type: Stage Snake
Dimensions: 5.6" x 1.6" x 2.3" (14.2 x 4.1 x 5.8 cm)
Weight: 1.2 lbs. (0.5 kg)
Configuration Included: Male
XLR Cable Length: 3' (91.4 cm)
Maximum Compatible CAT6 Network Cable Length: 330' (100.6 m)
Connector Type: RJ45
Breakout Box Color: Black
XLR Cable Color: Red, Green, Blue, Black
Number of Channels: 4
DMX Matching Impedance: 110 ohms
Material: Anodized Aluminum
supports audio and DMX at the same time
Good product The build of these appeared to be rather sturdy right out of the box. There isn't as much heft to the connection on these cables as there is on my other cables, but they've held up okay thus far. As far as I could tell, the cable was just as sturdy as my other cables, if not more so, and it allowed for greater range of motion. The signal lag was a little longer than I would have liked, and that's my only gripe. This was a lengthy cable, which is probably the problem. So far we have only used them for one night, but we were pleased with them for the cost.
Works great!
It works flawlessly, and phantom power is provided by shielded cat6.
Works great!
These eliminate the need for numerous xlr wires. They're excellent.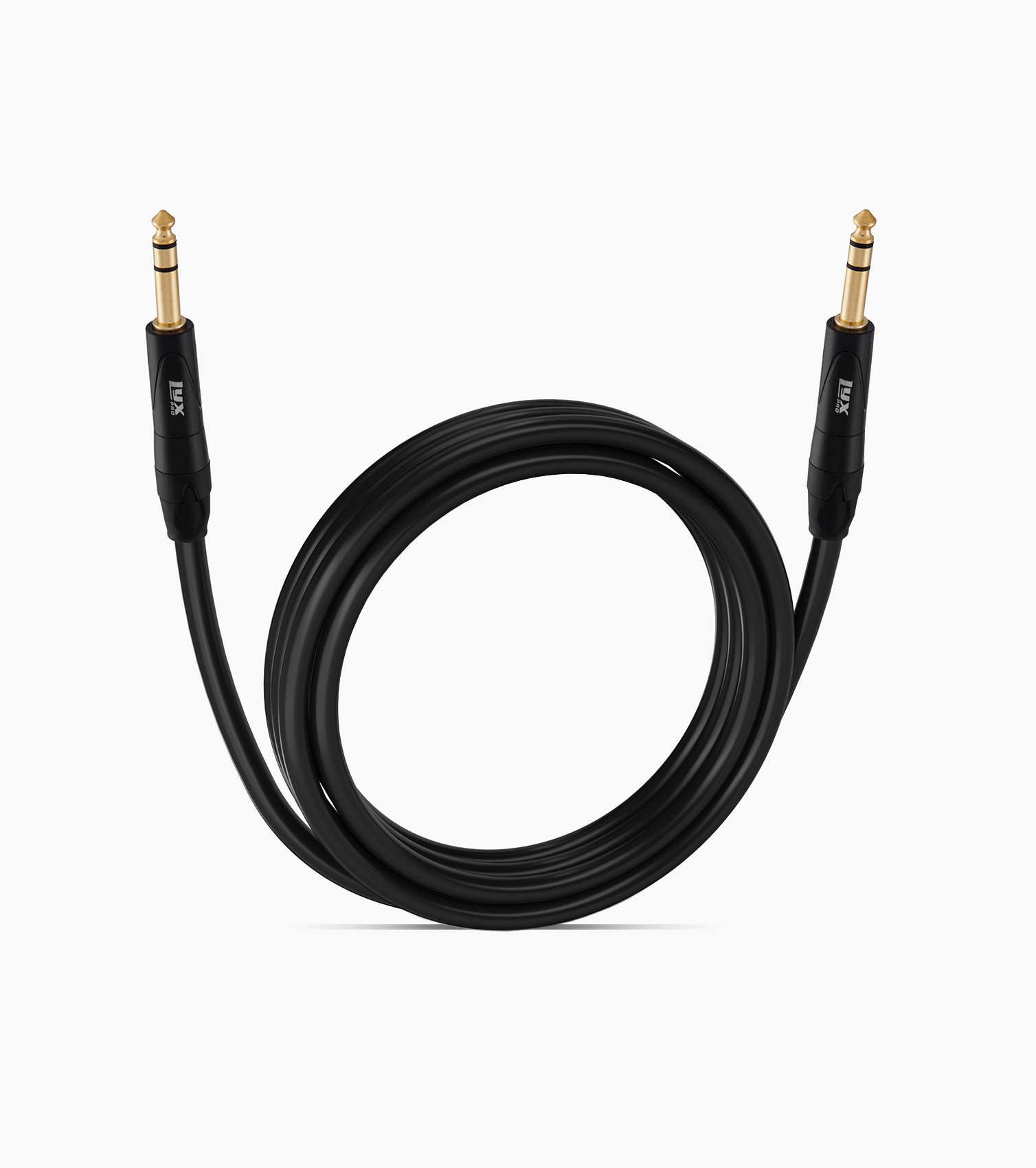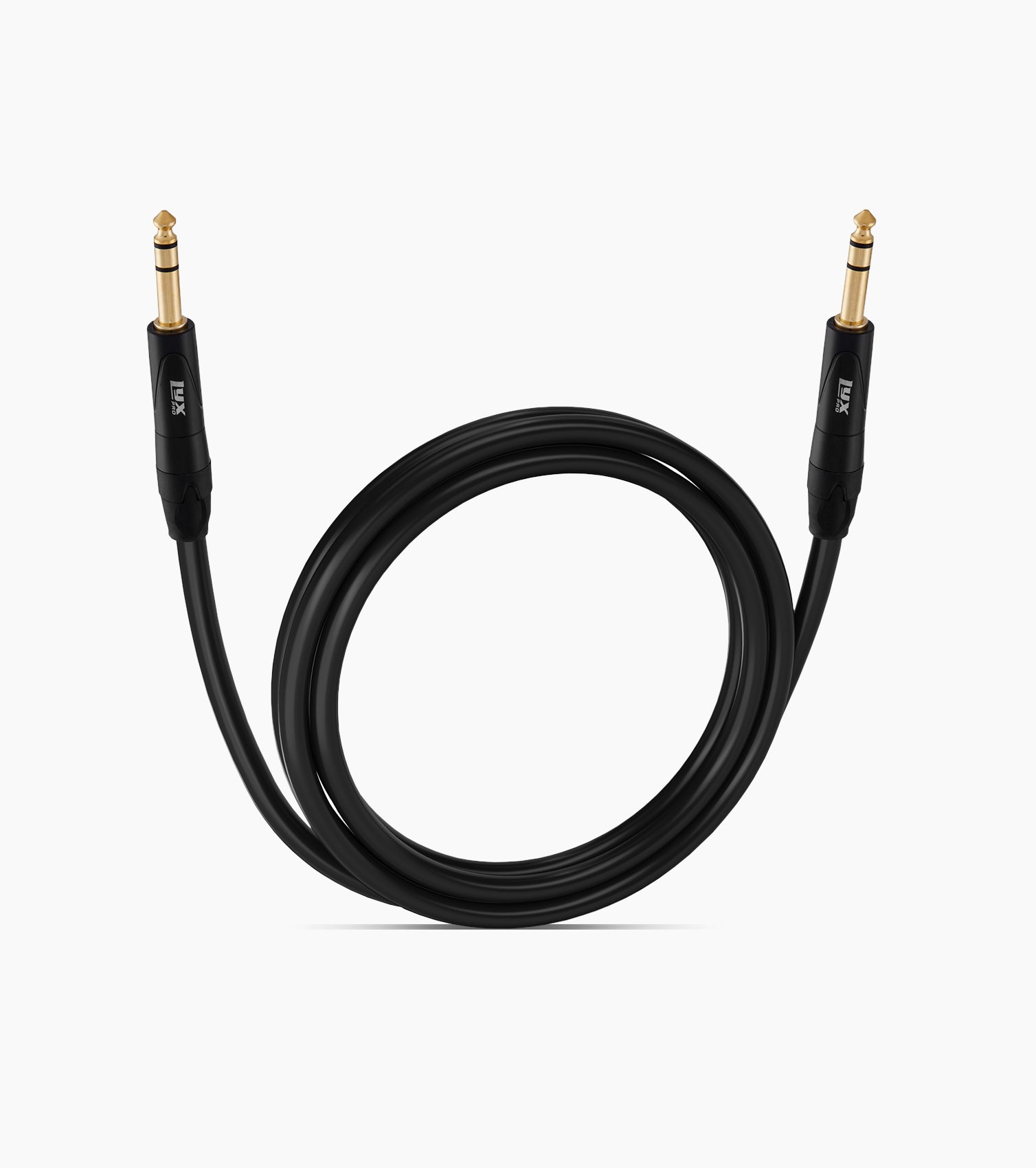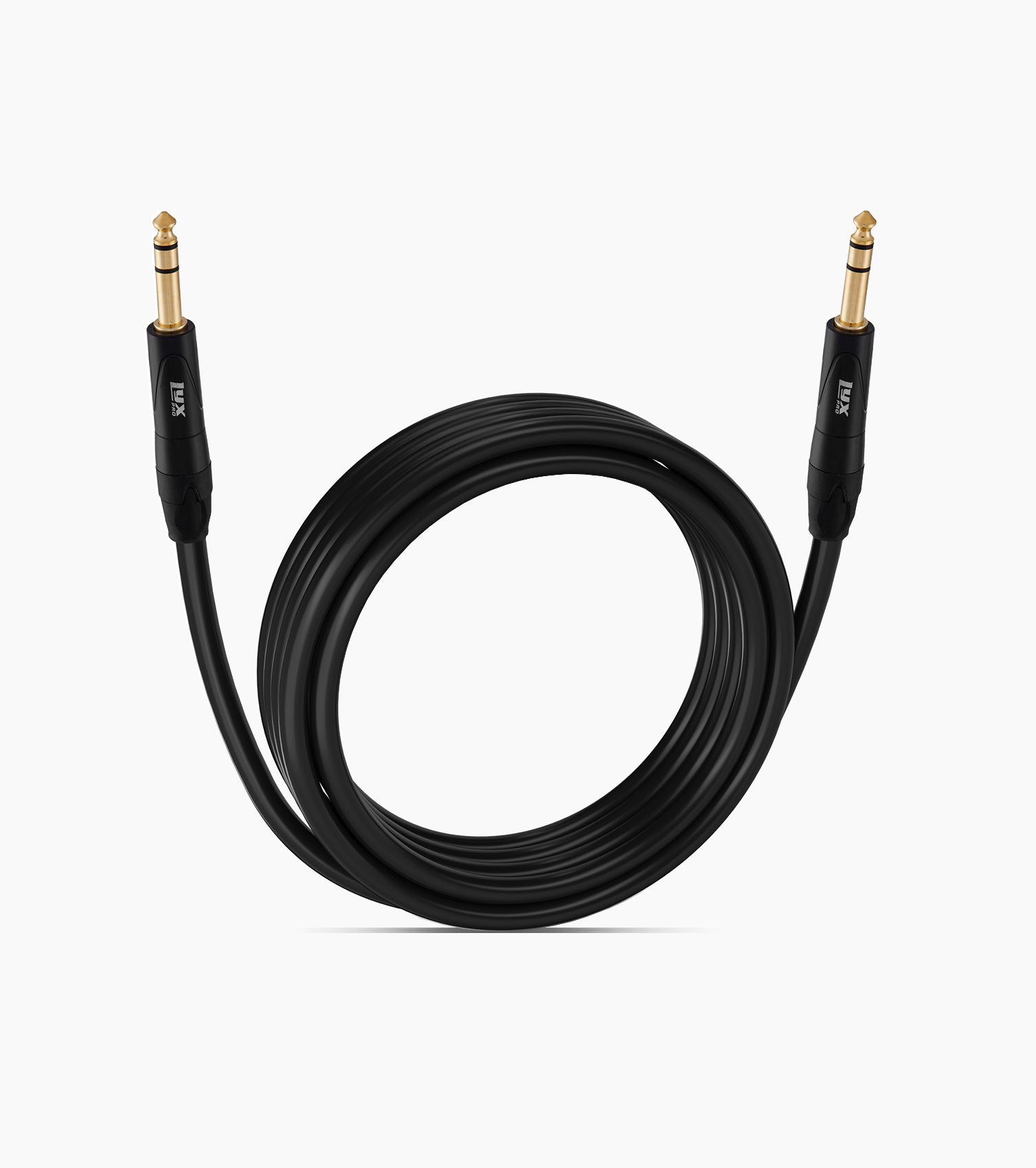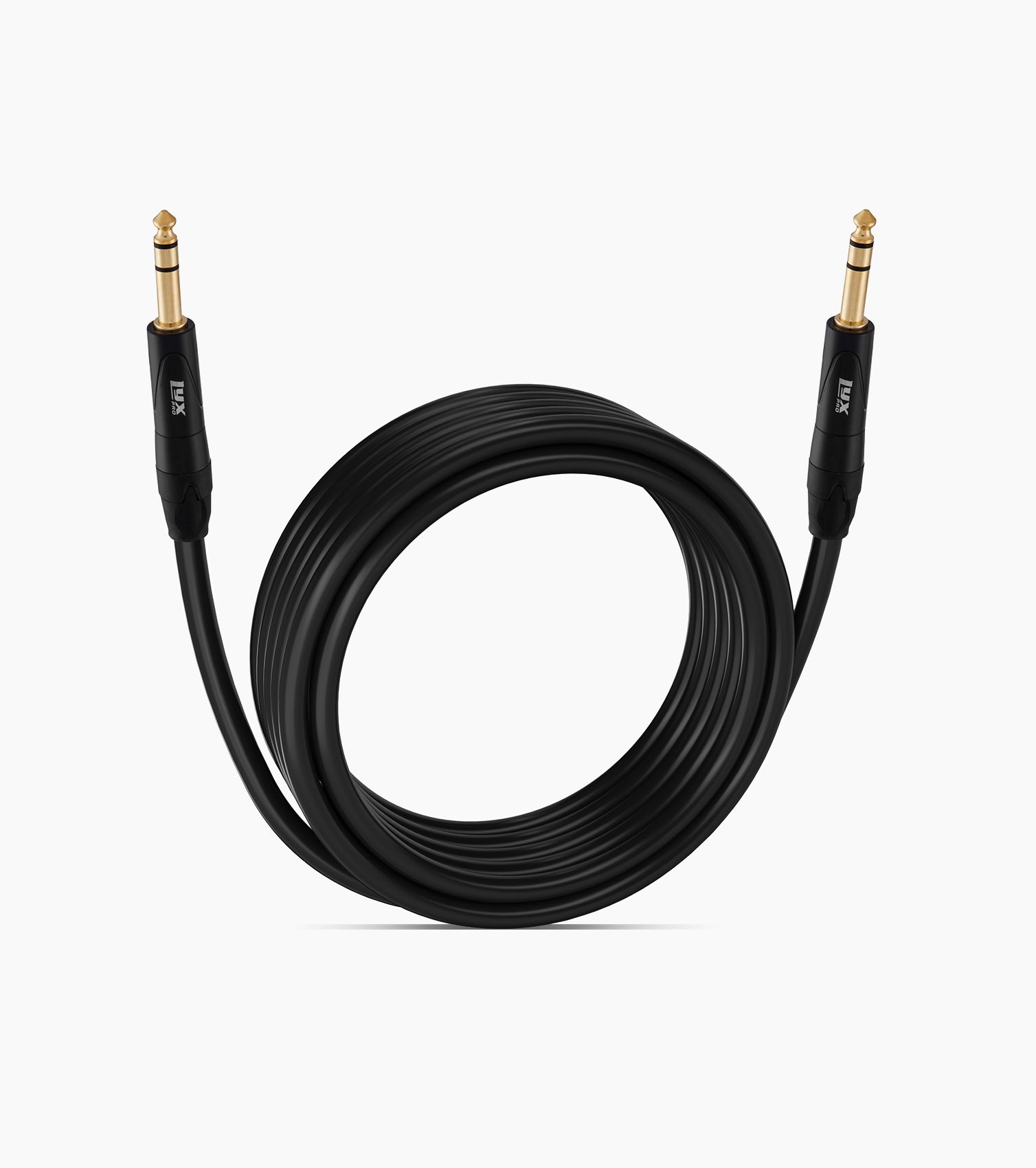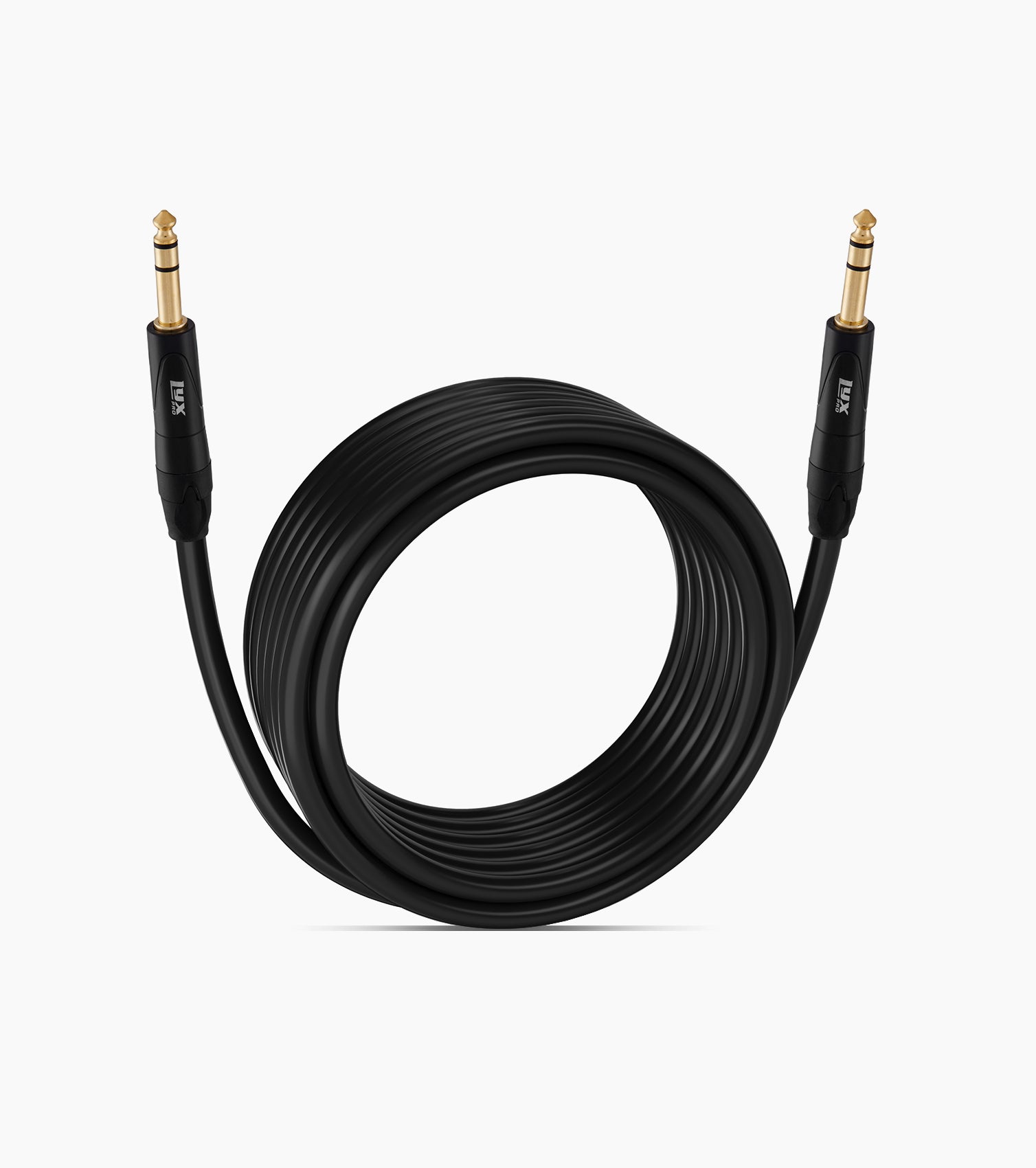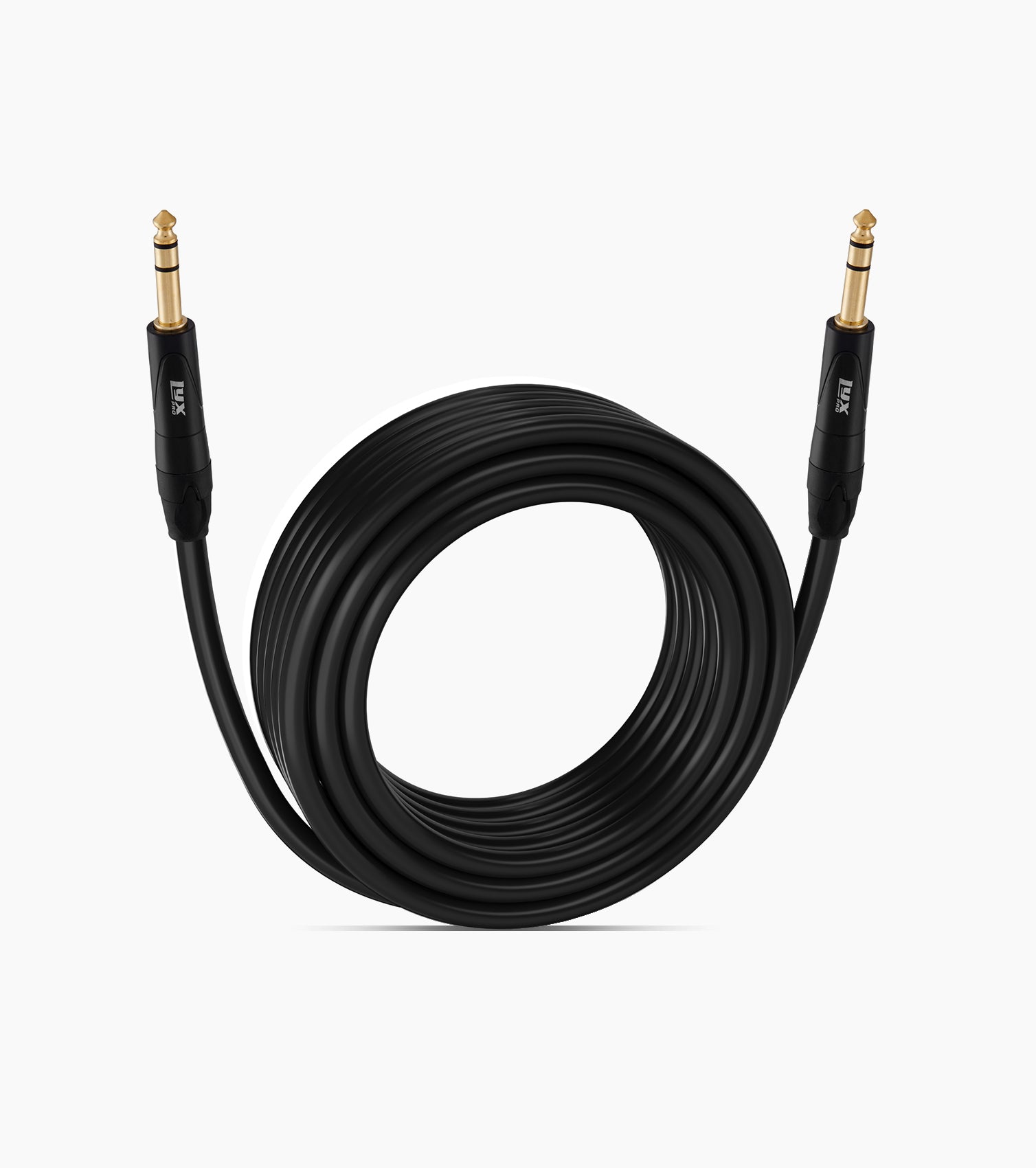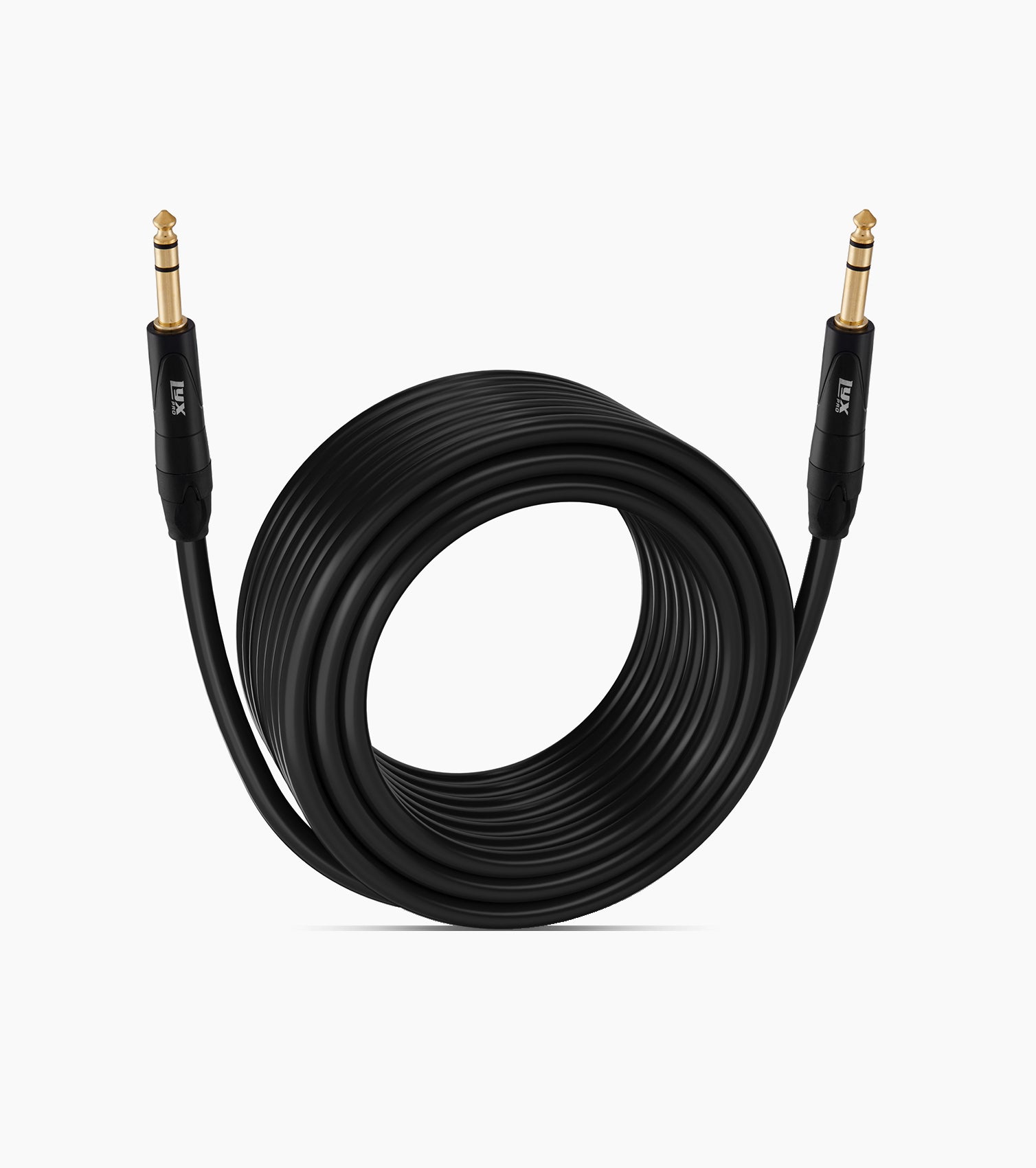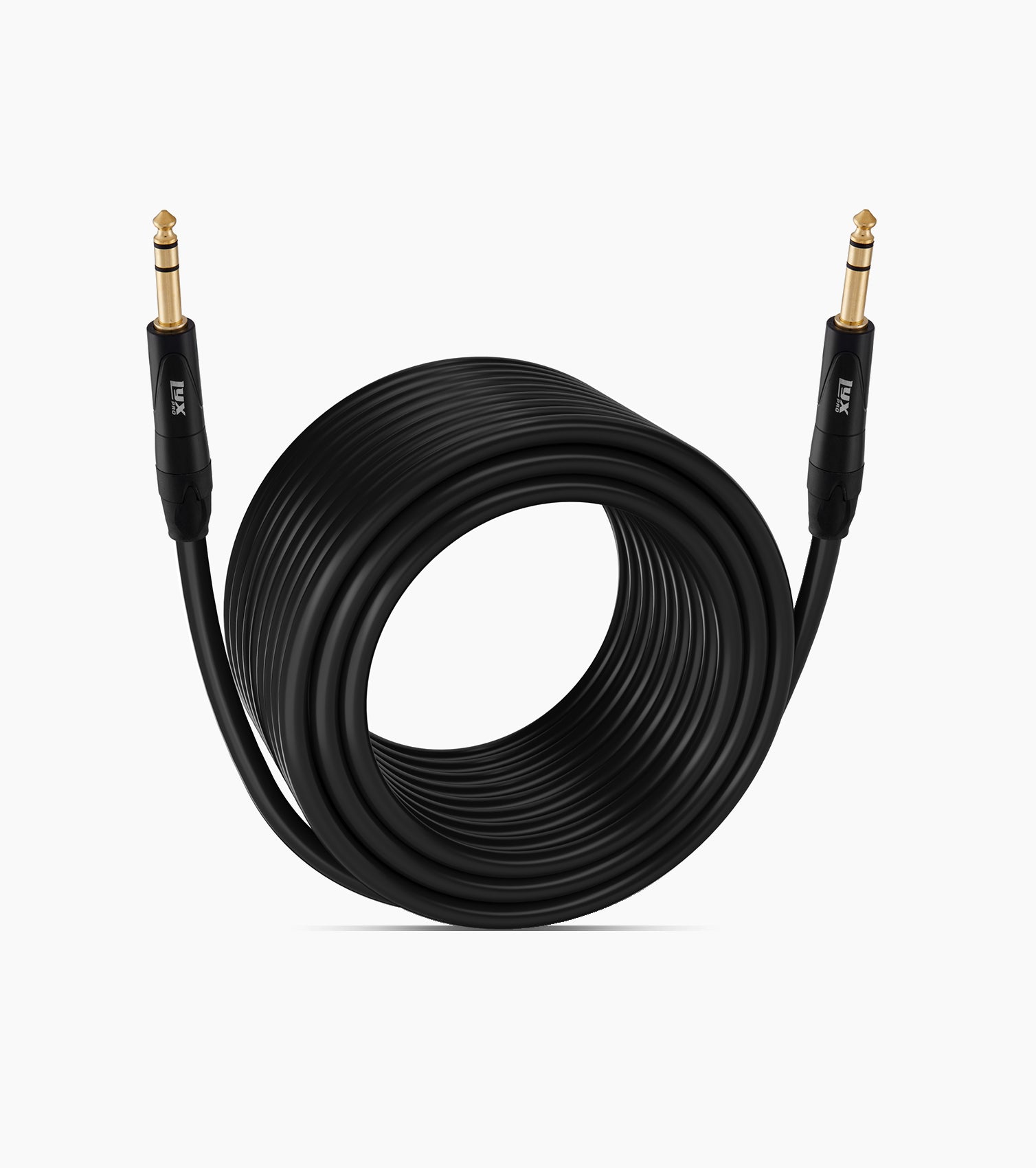 1/4" to 1/4" TRS Audio Cable
Regular price
$0.00
Sale price
$19.99
Unit price
per
Sale
Sold out
Share
View full details