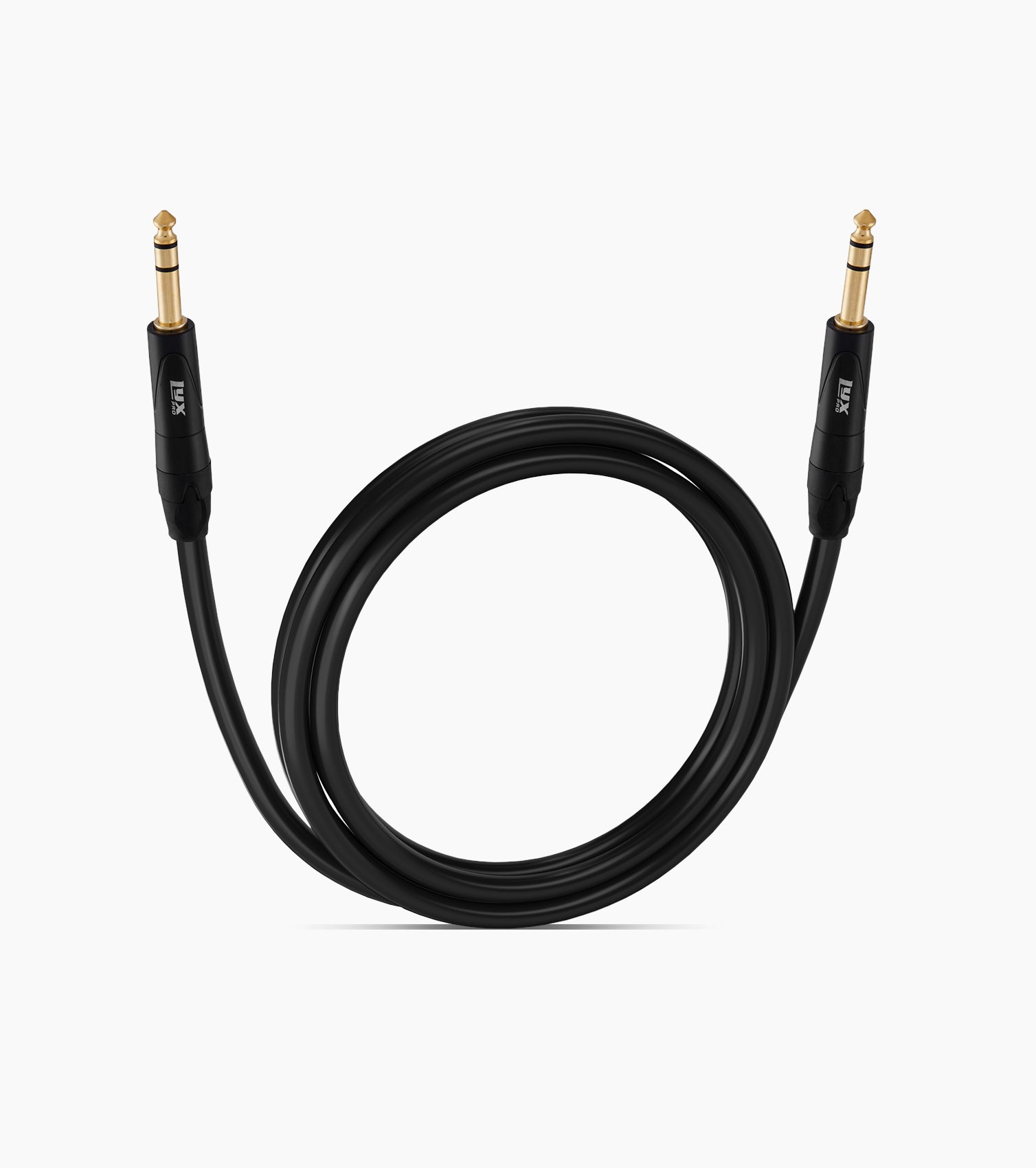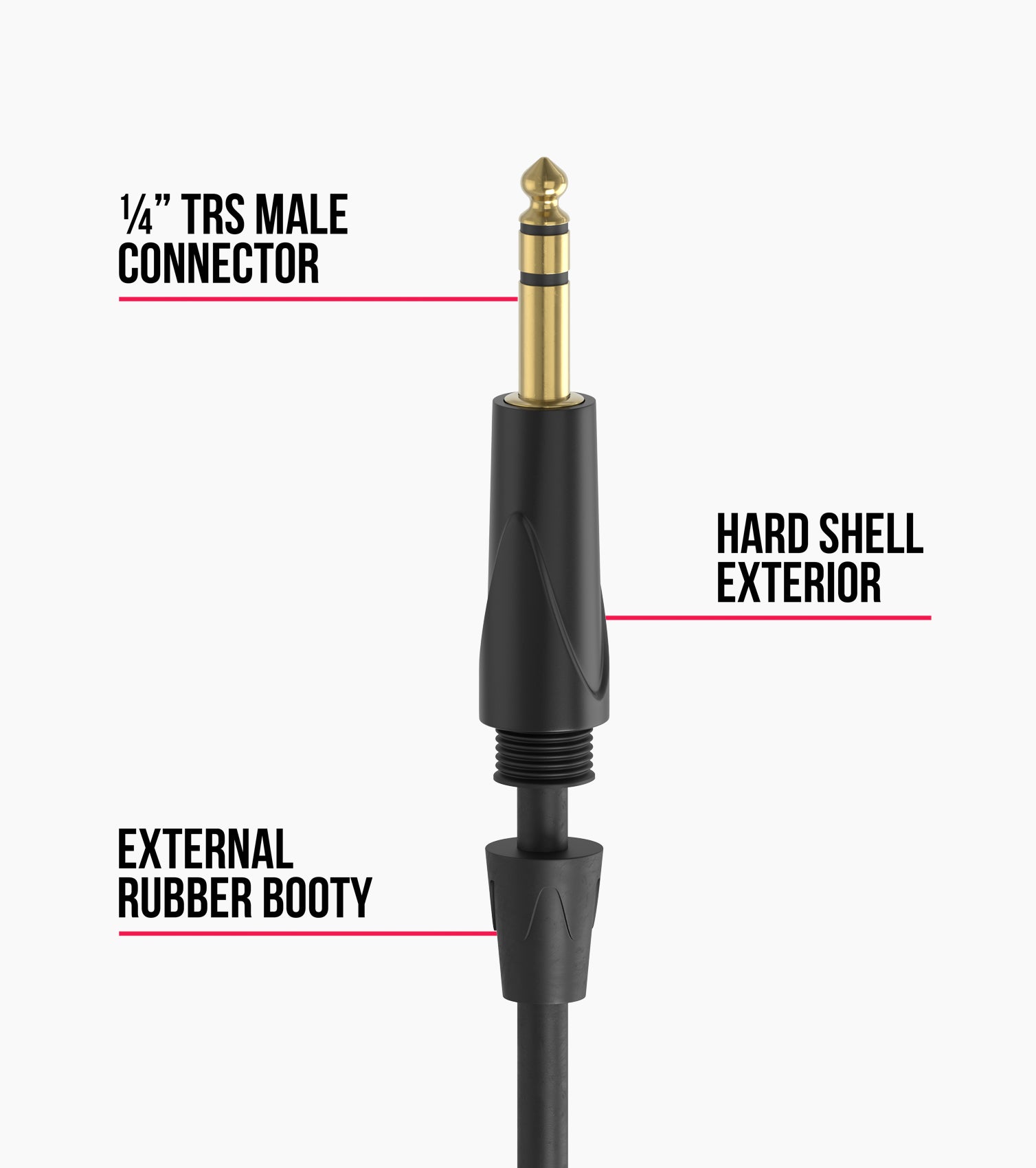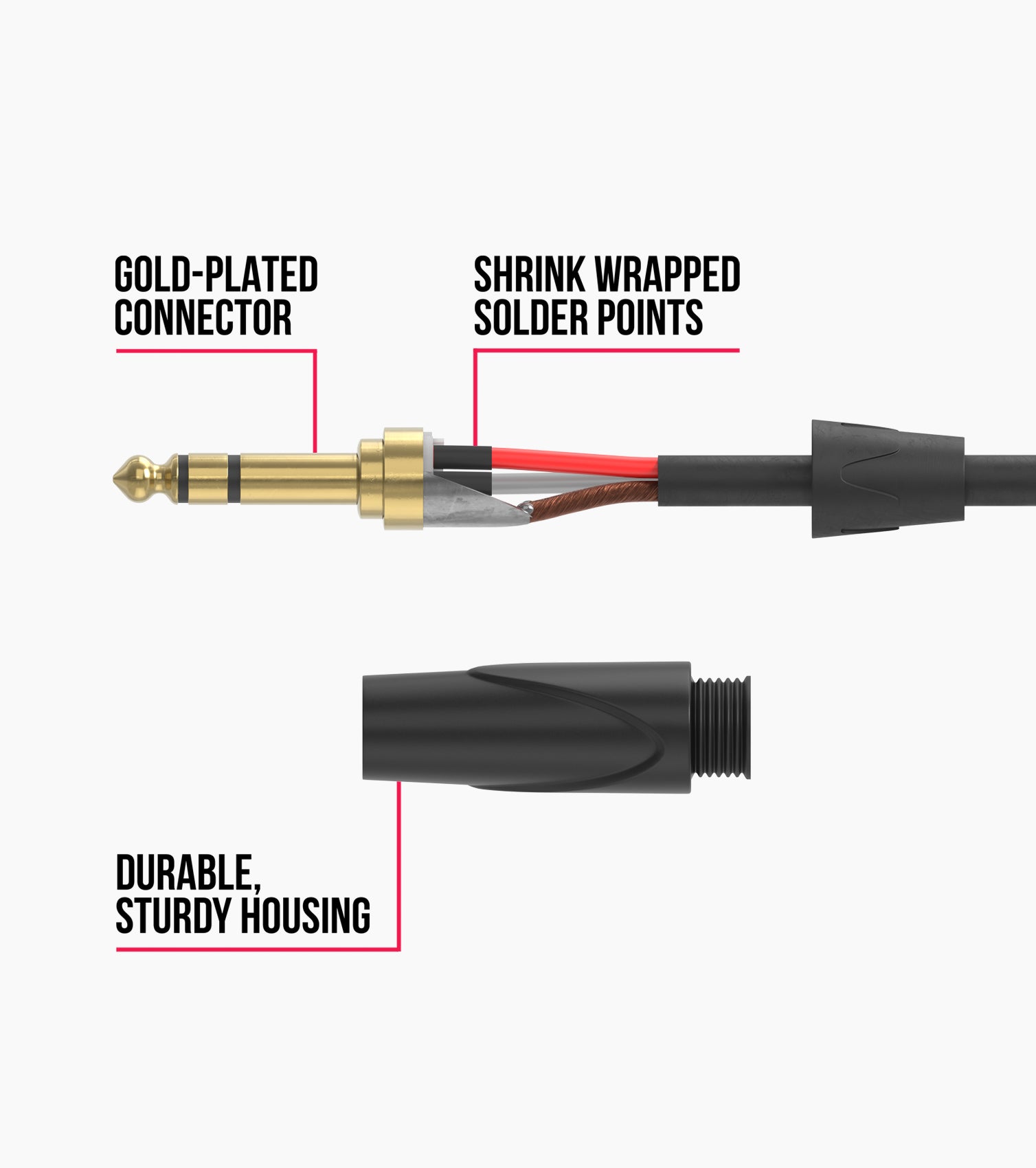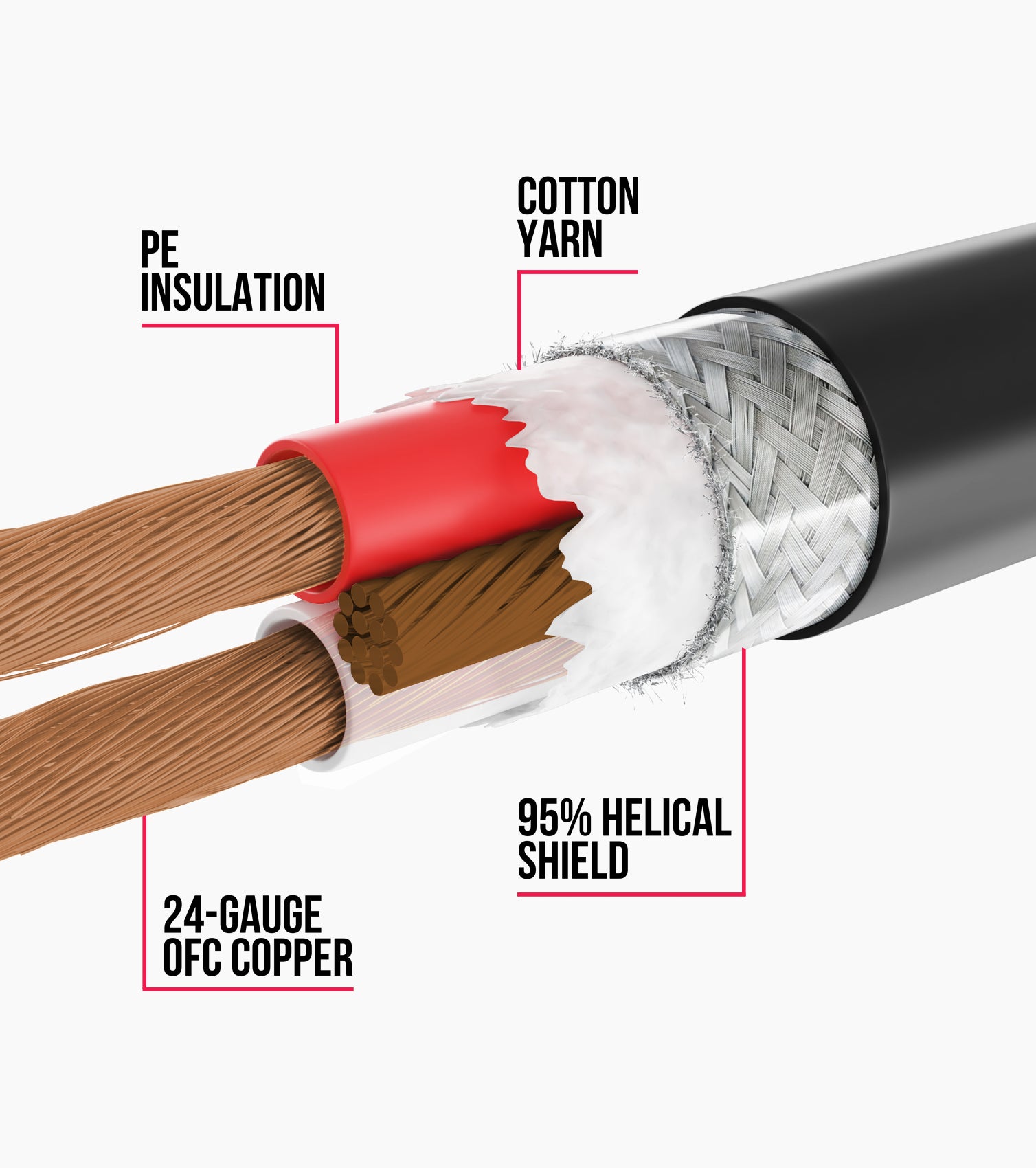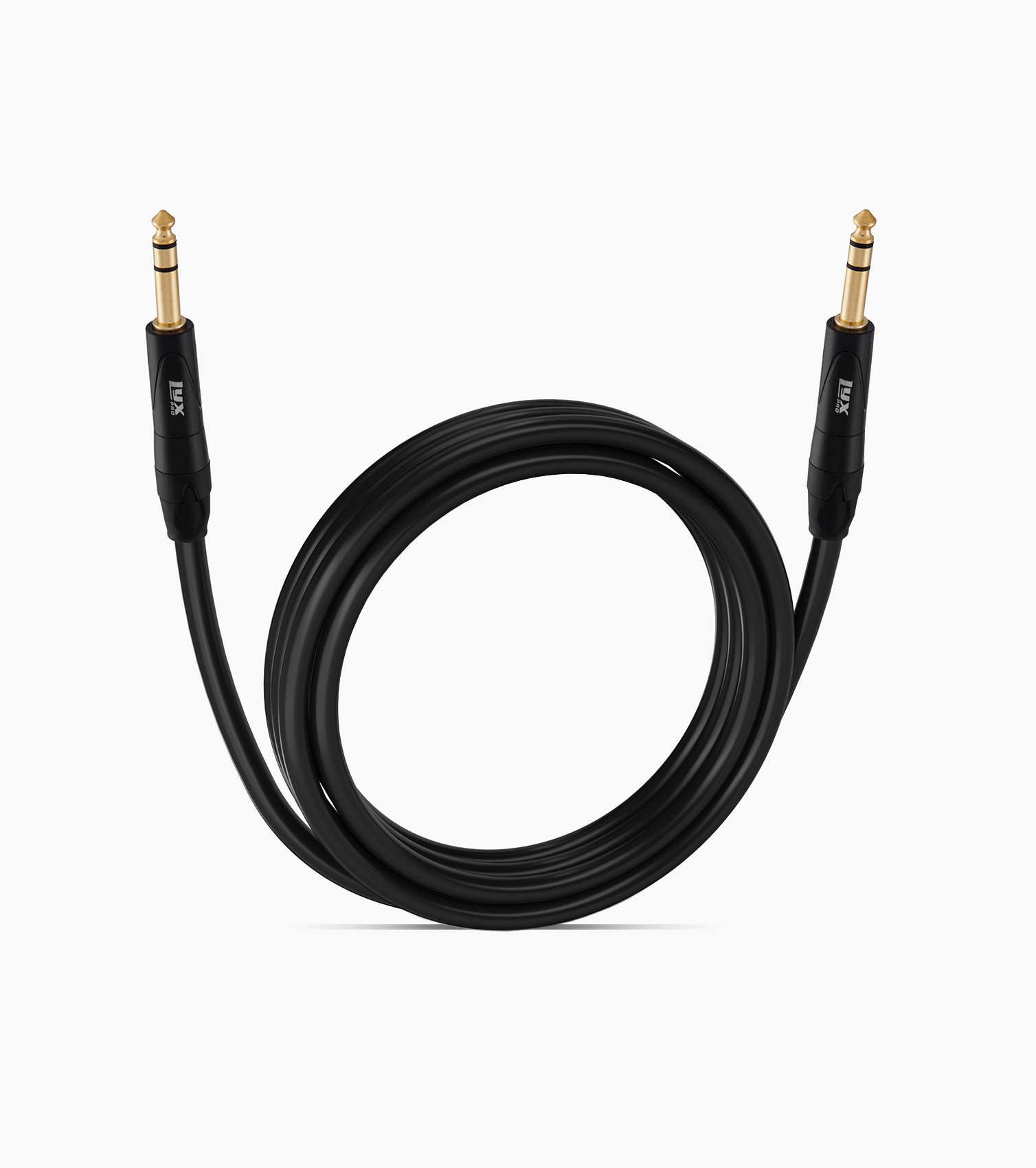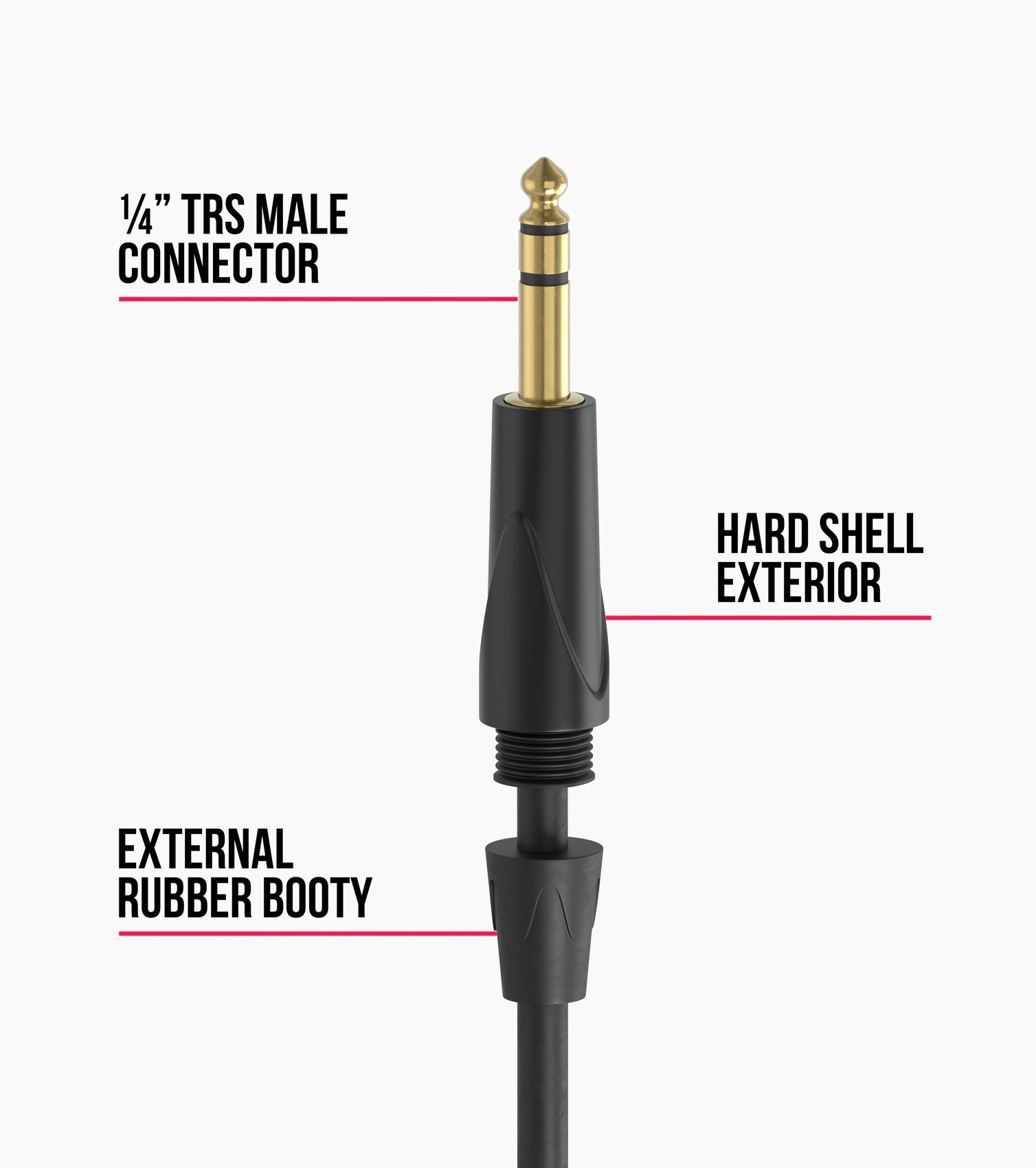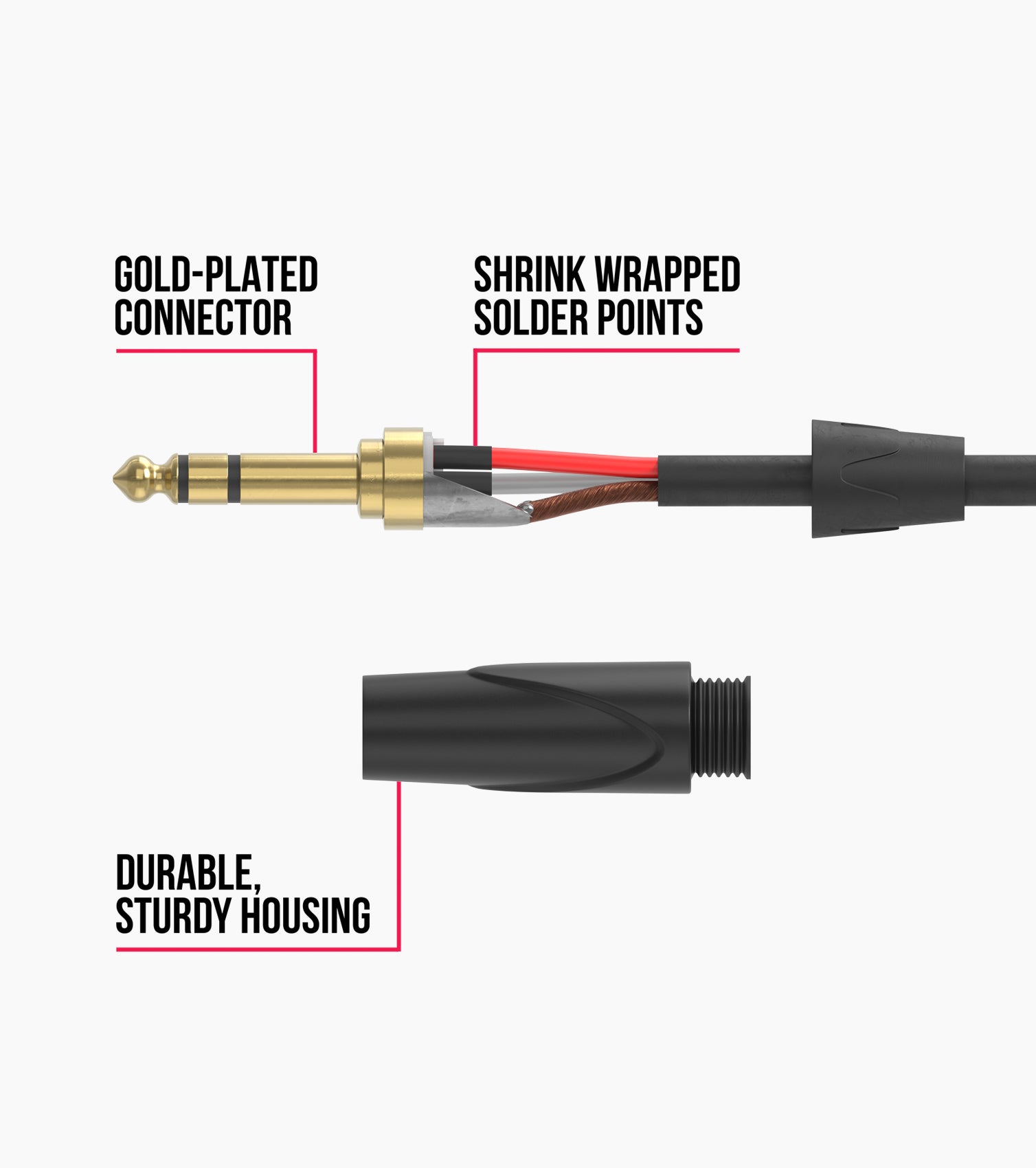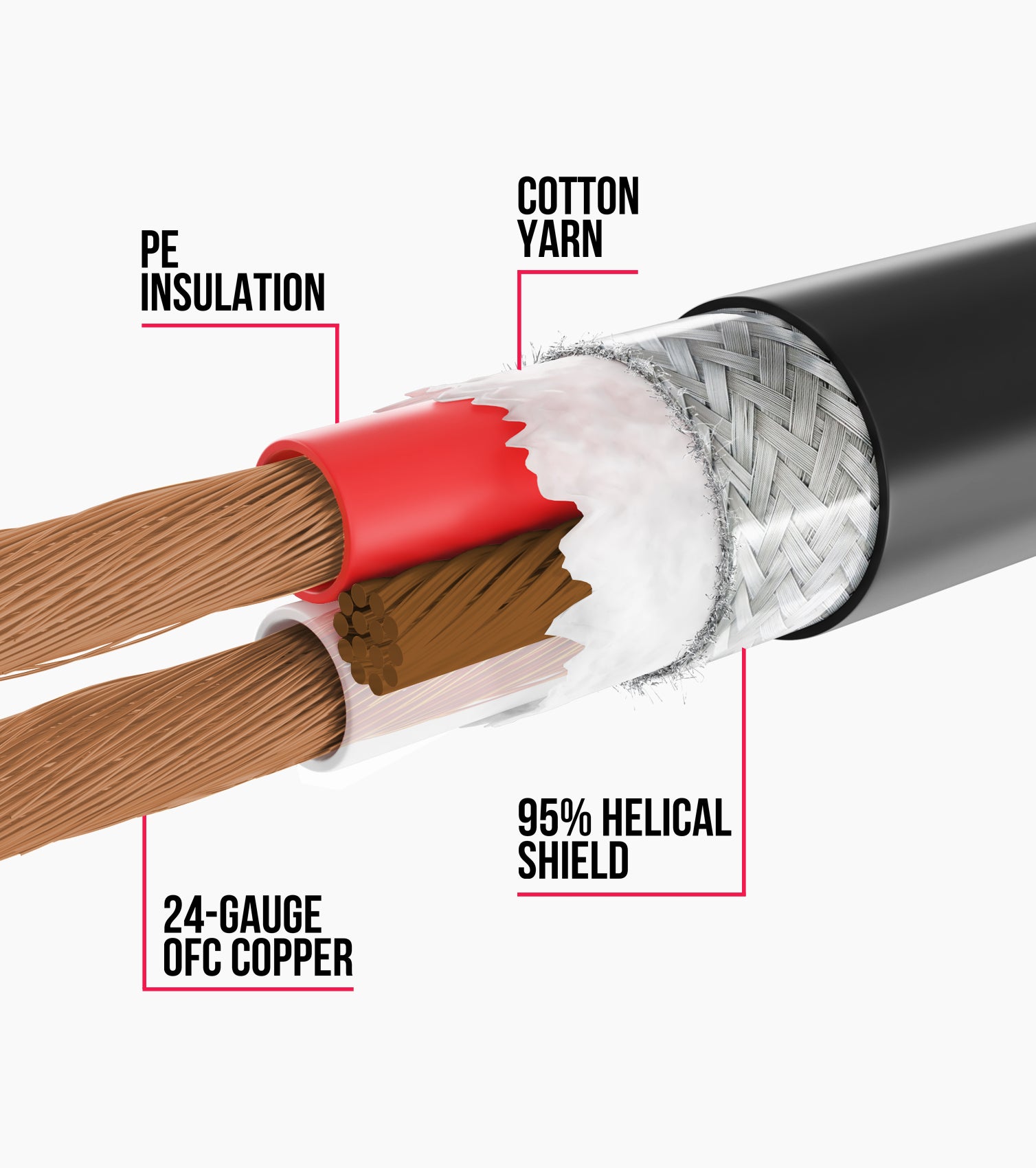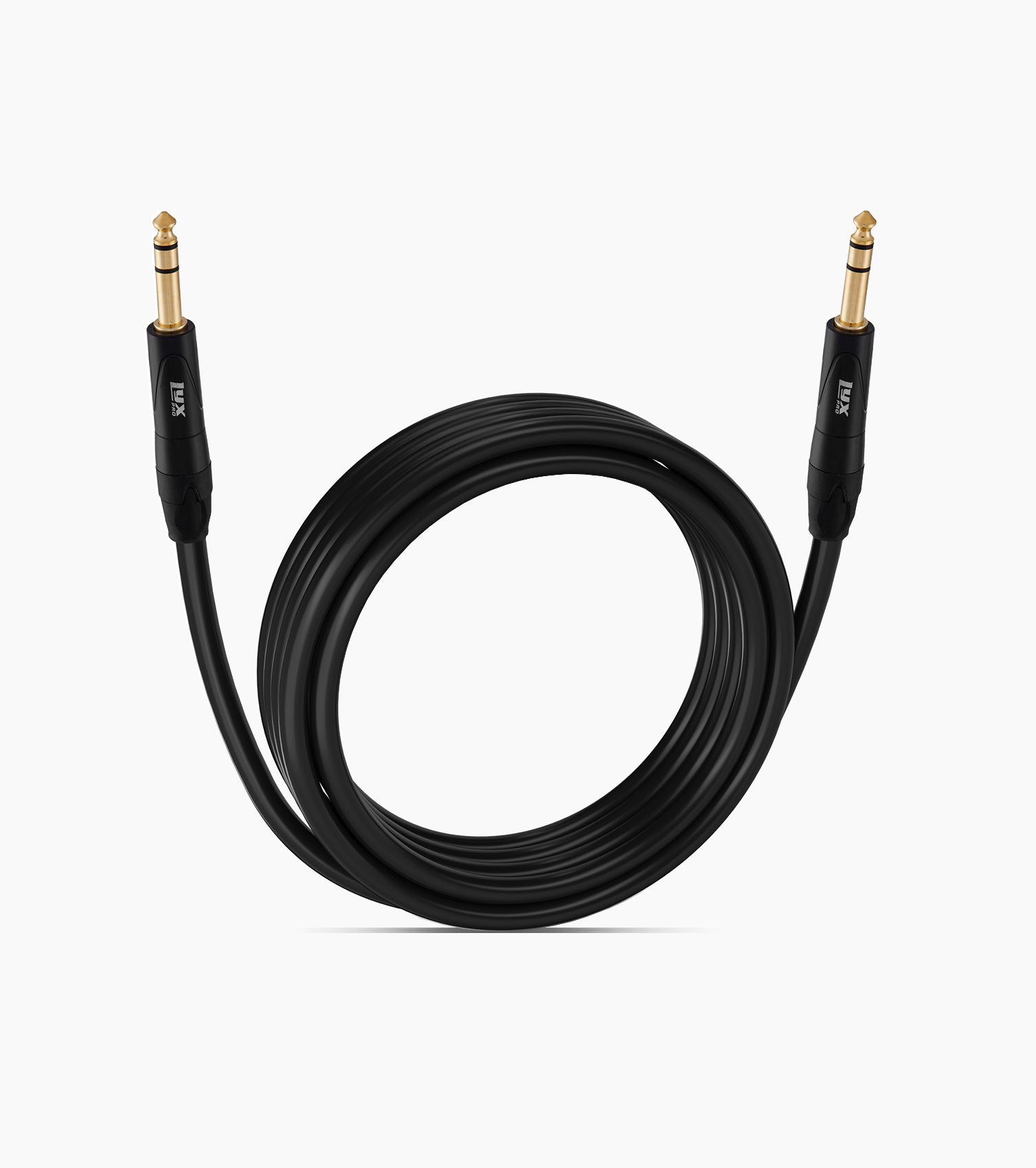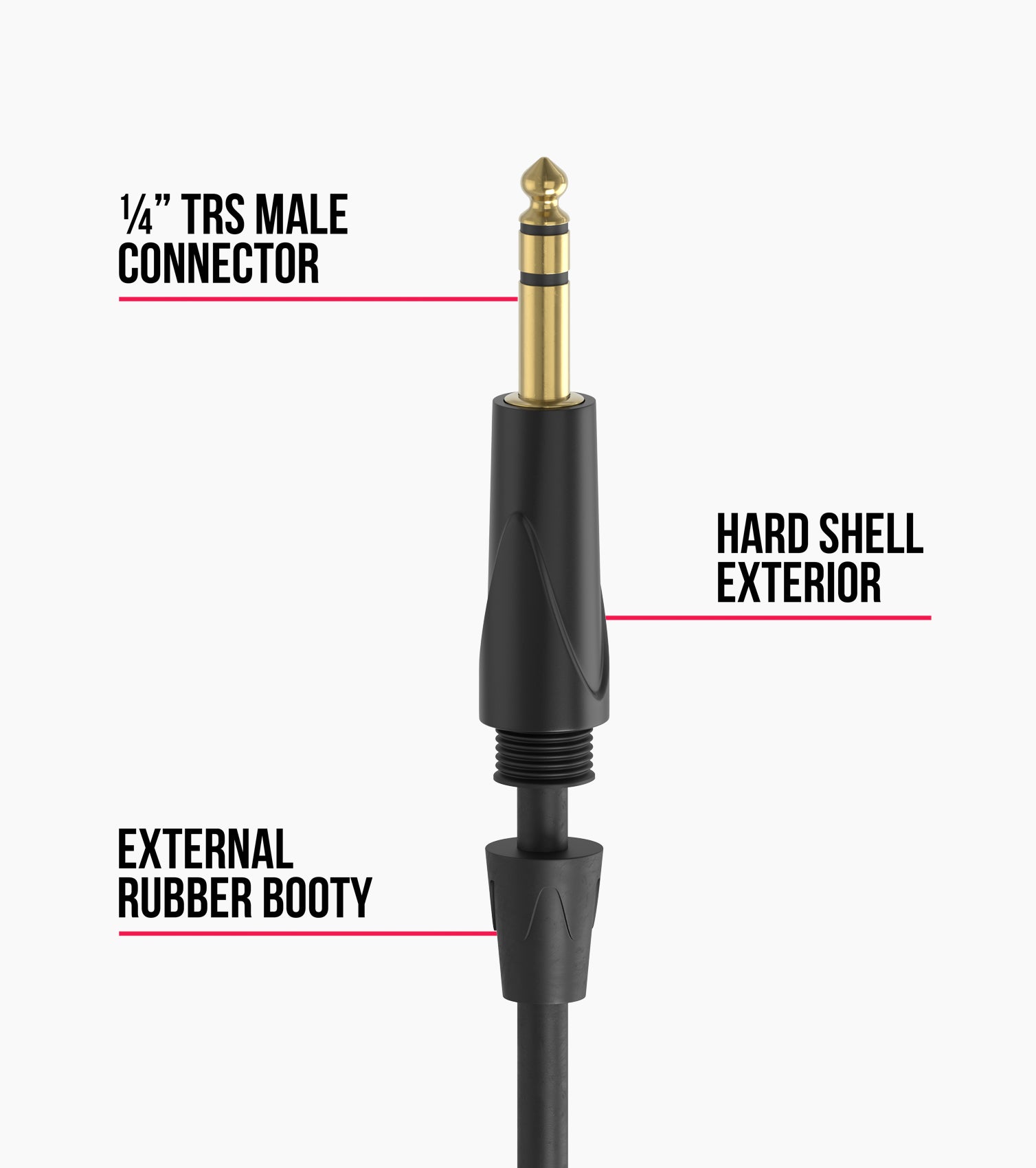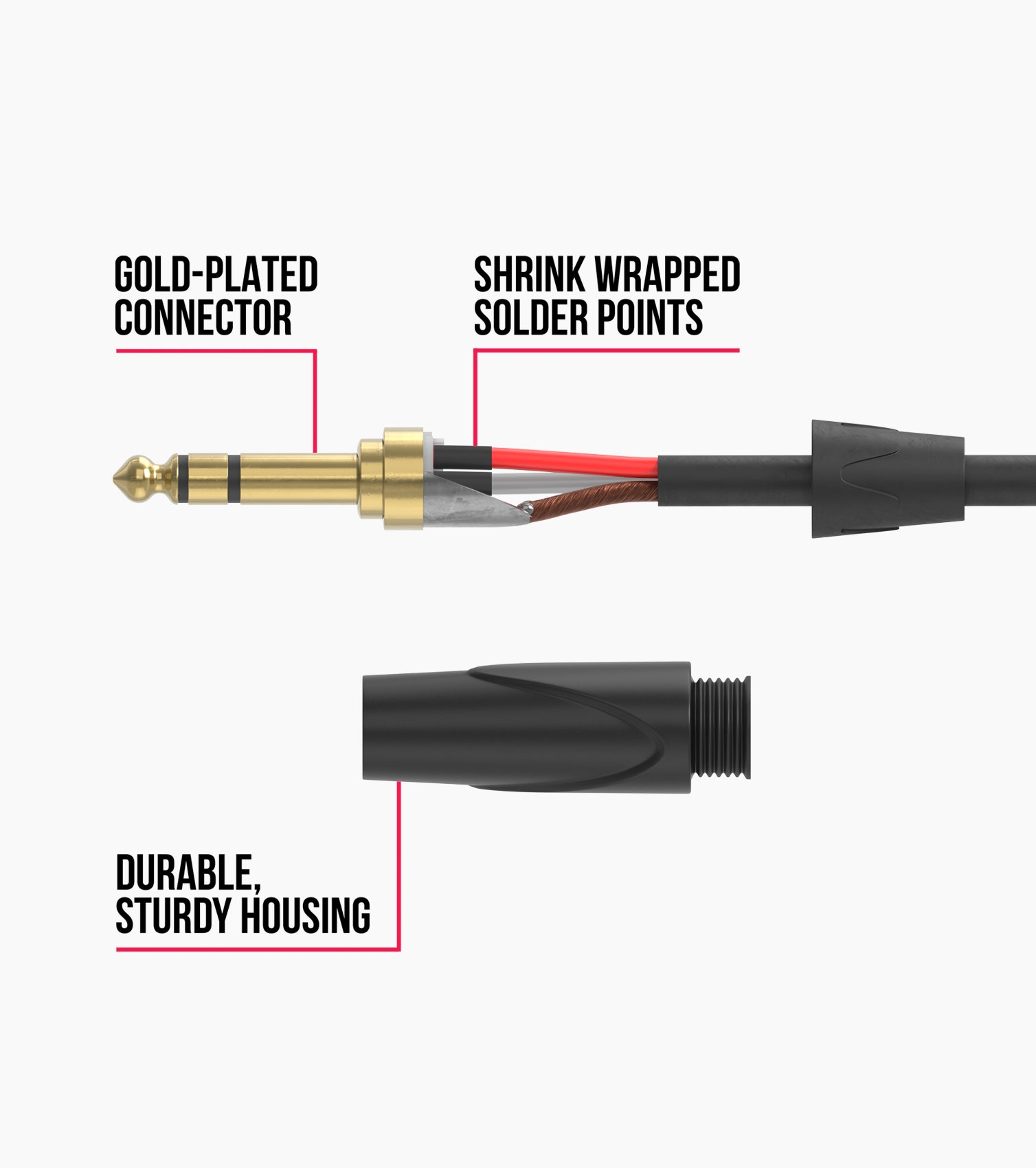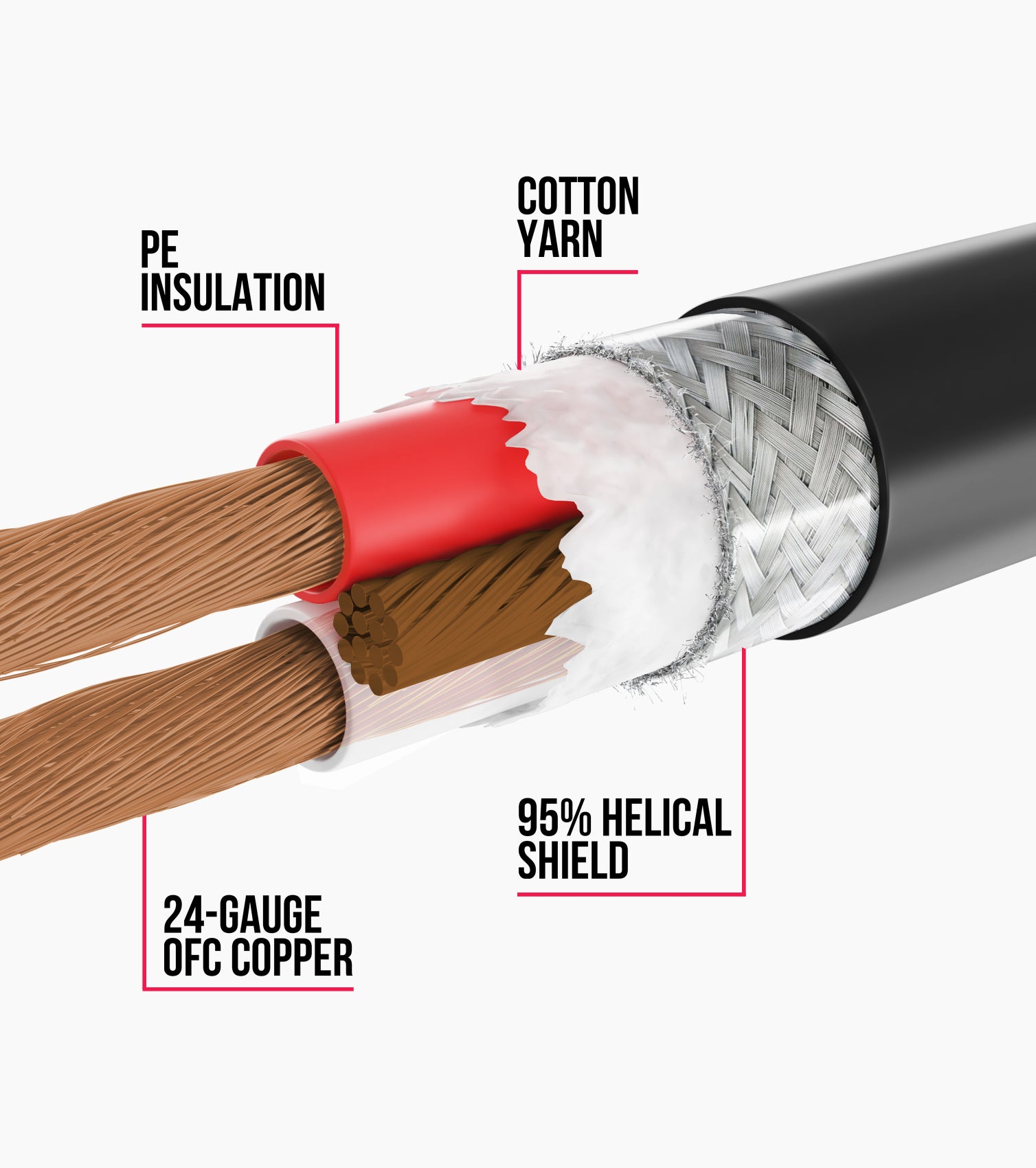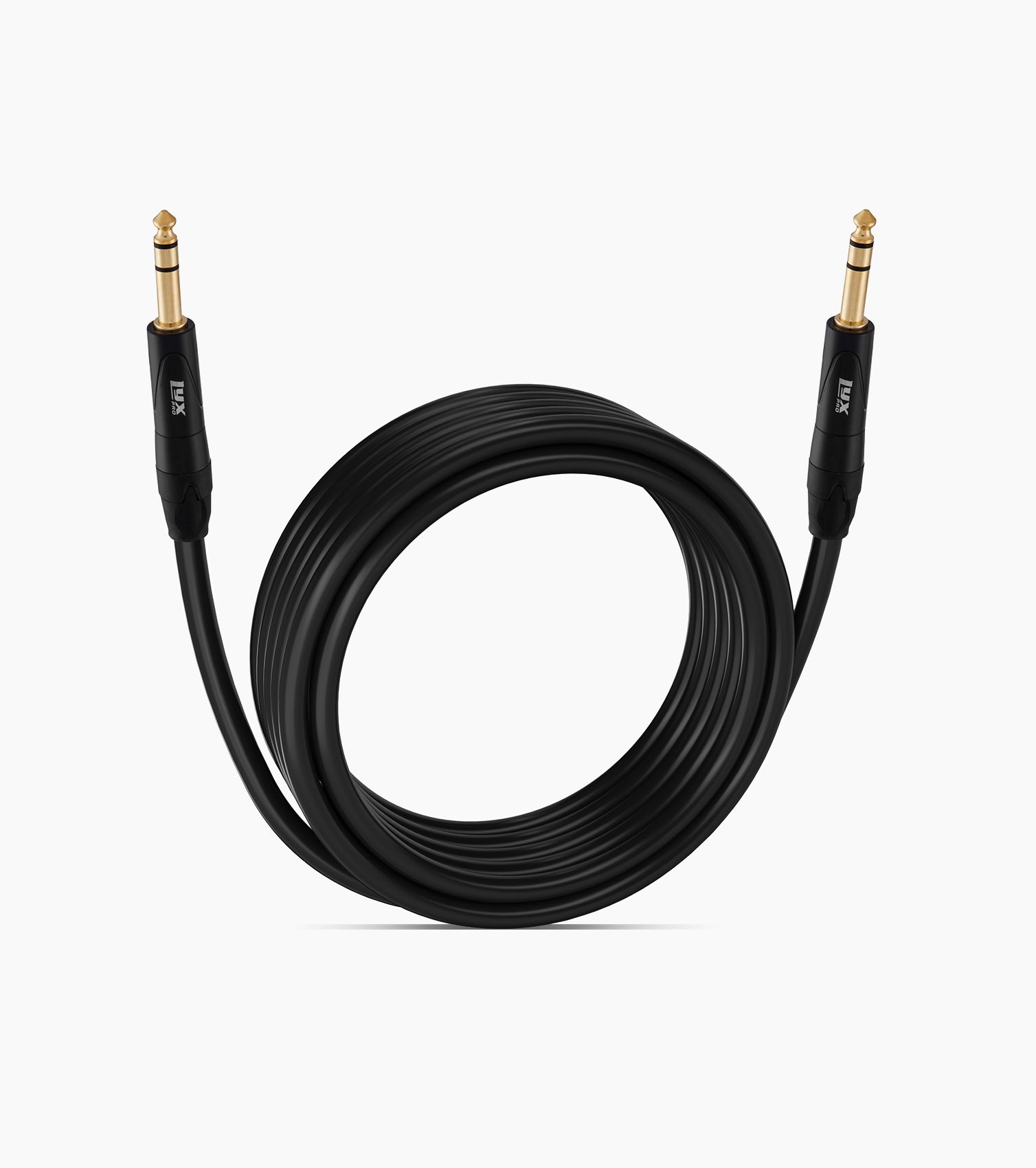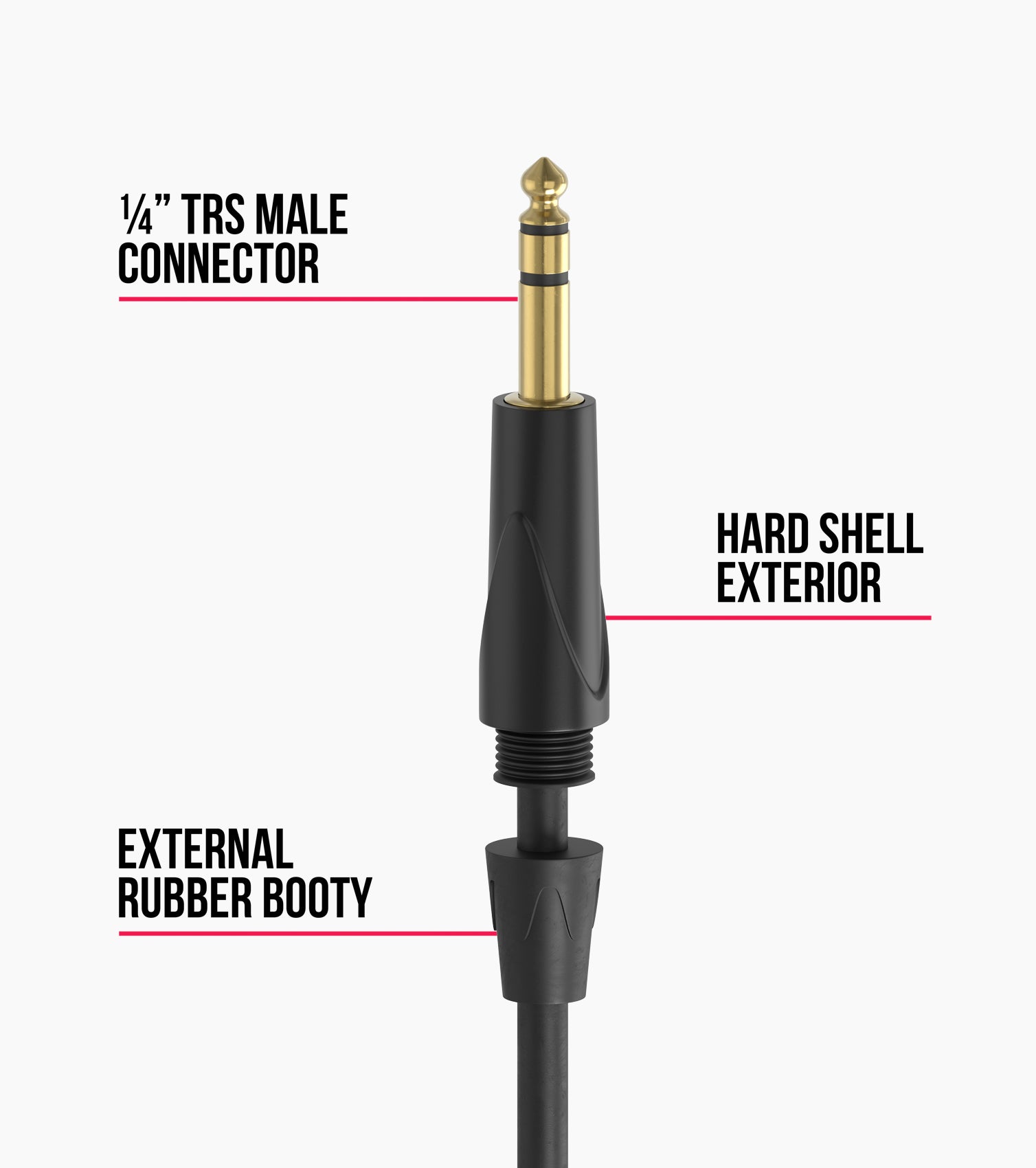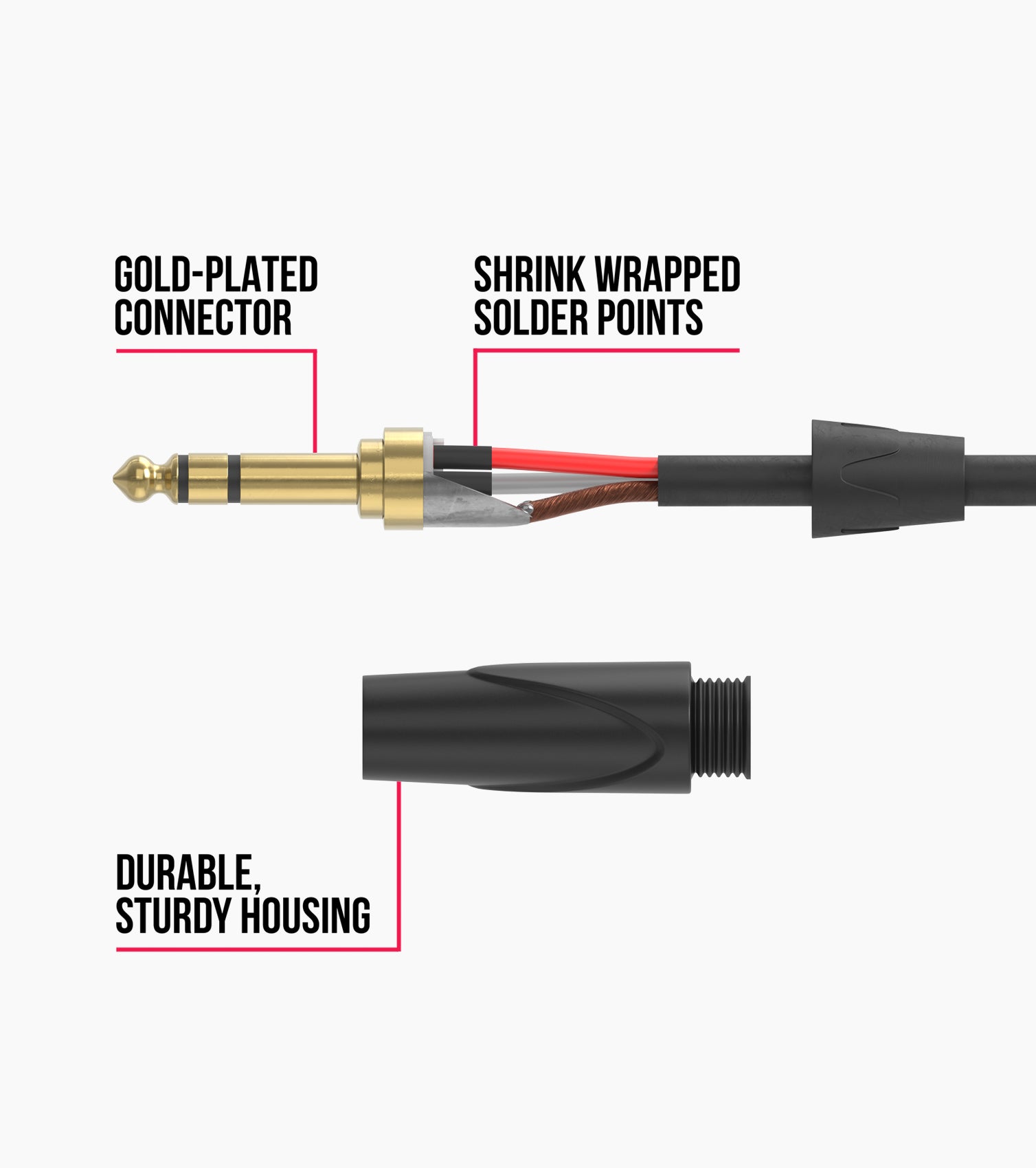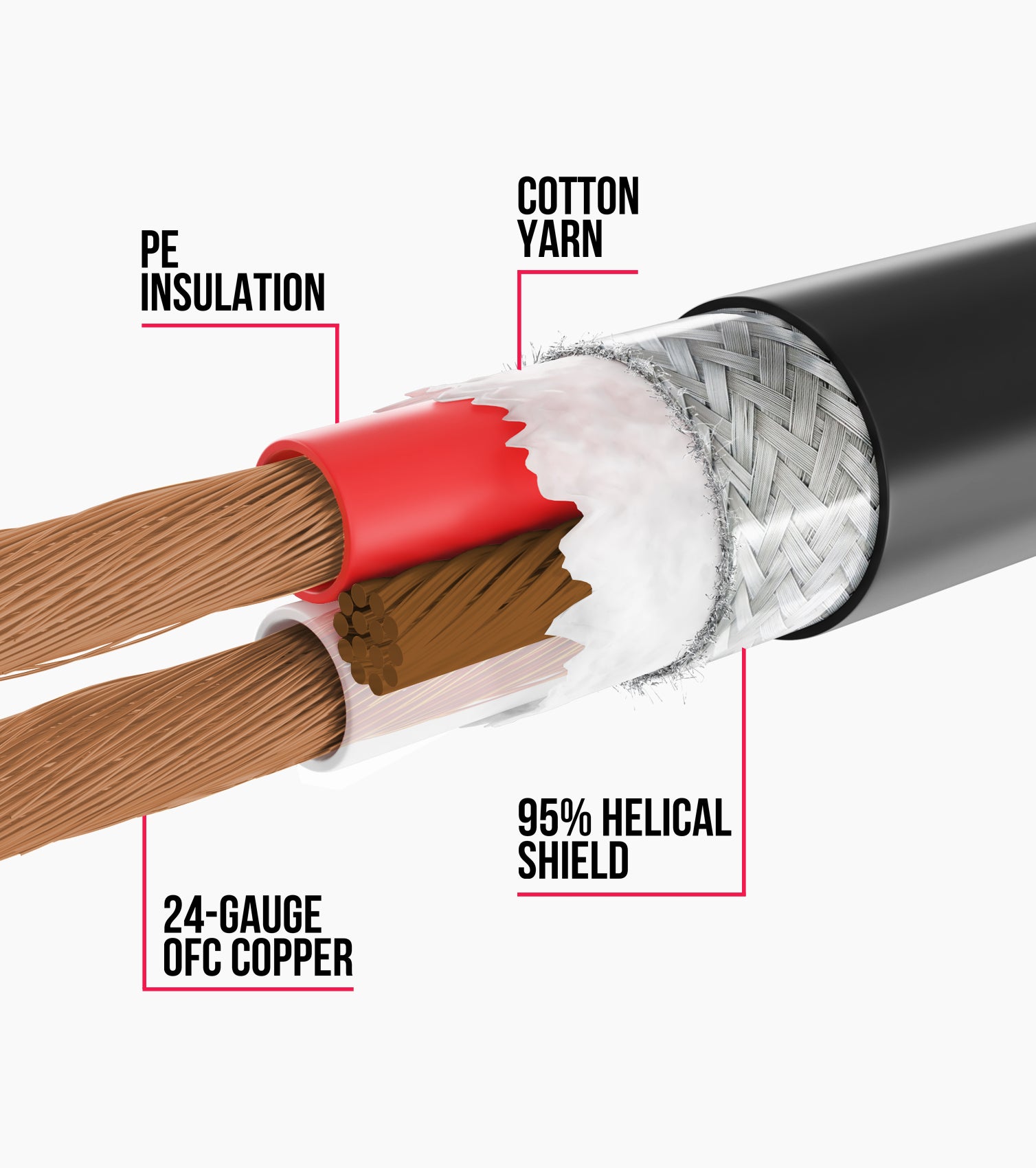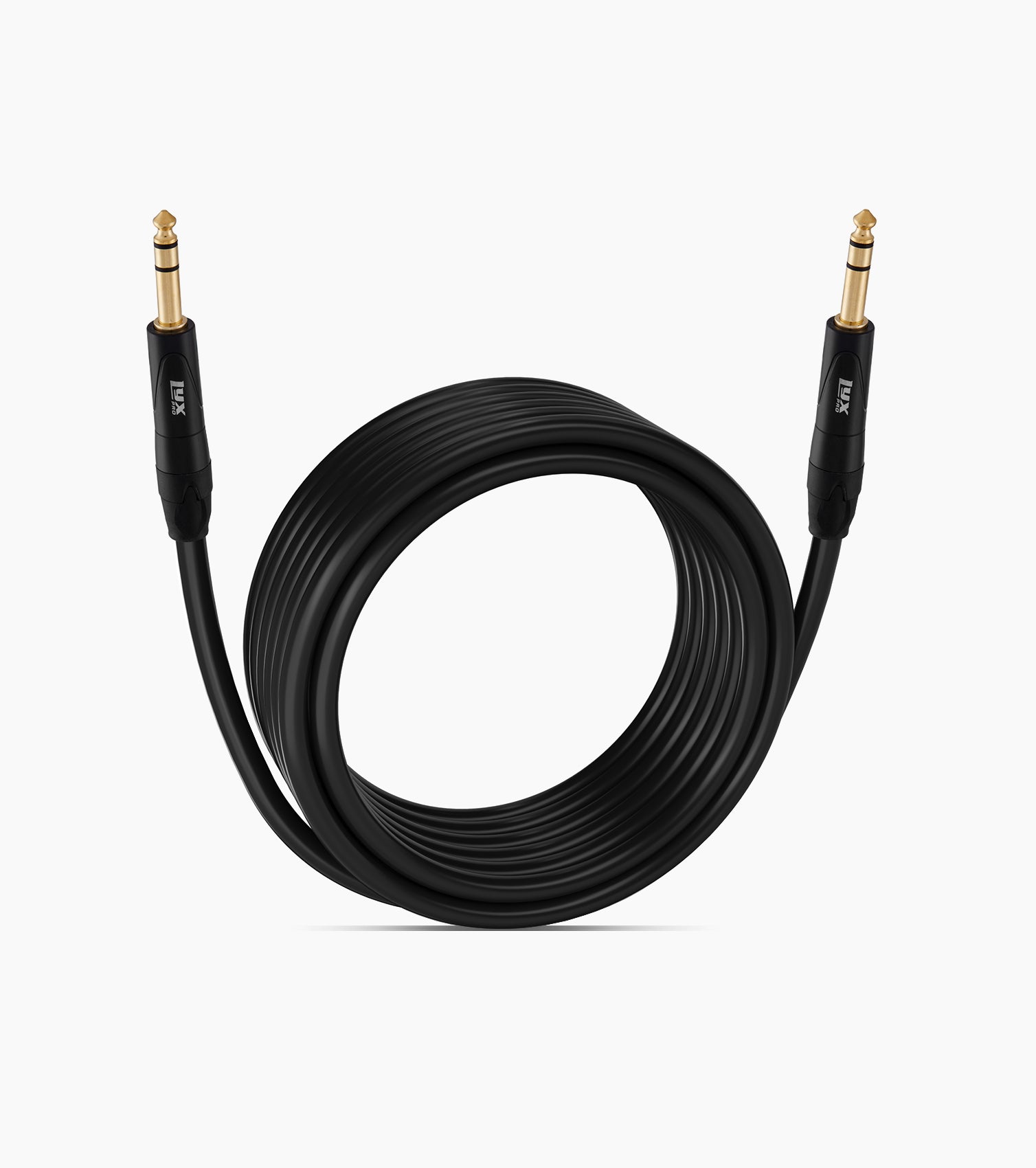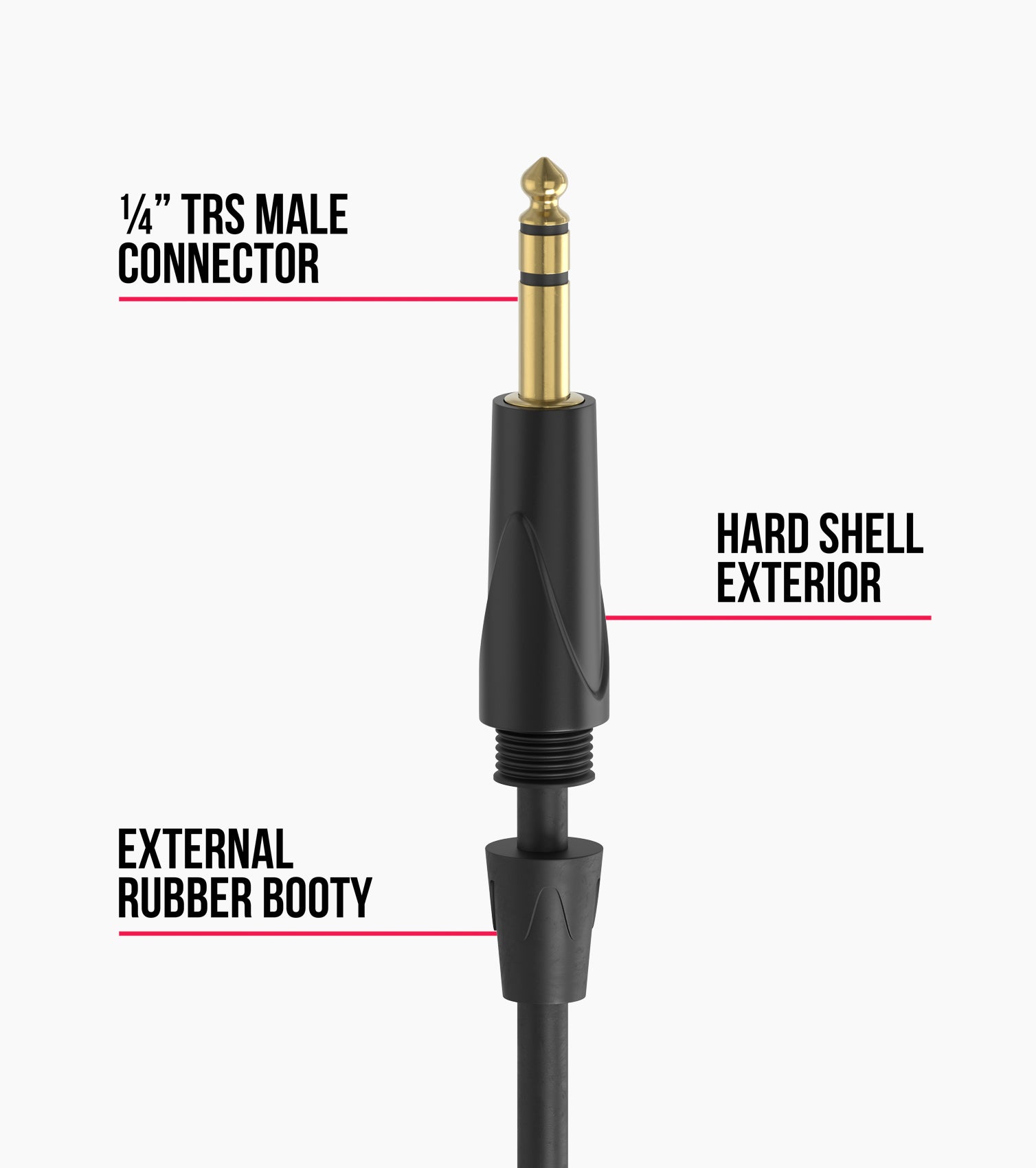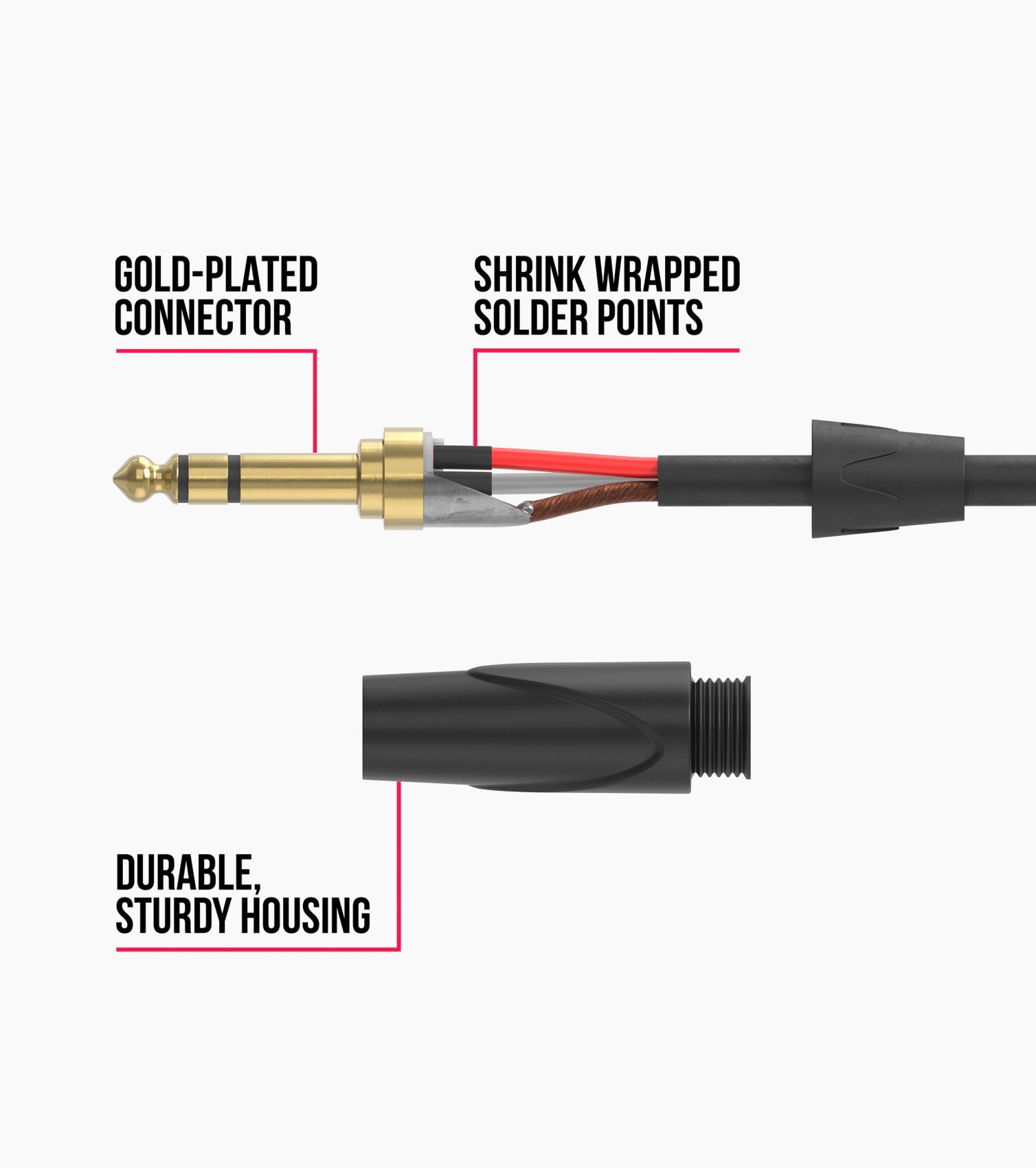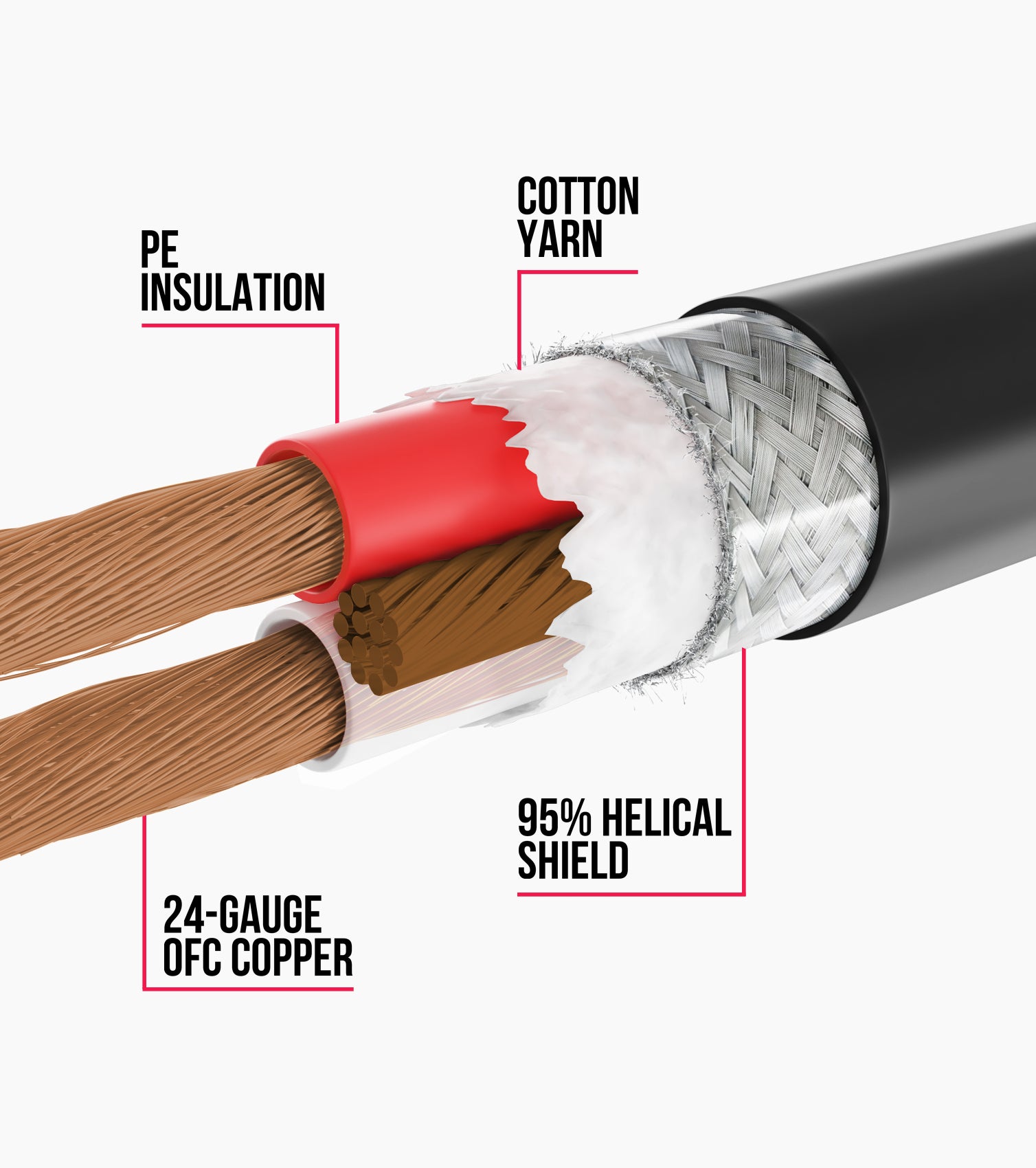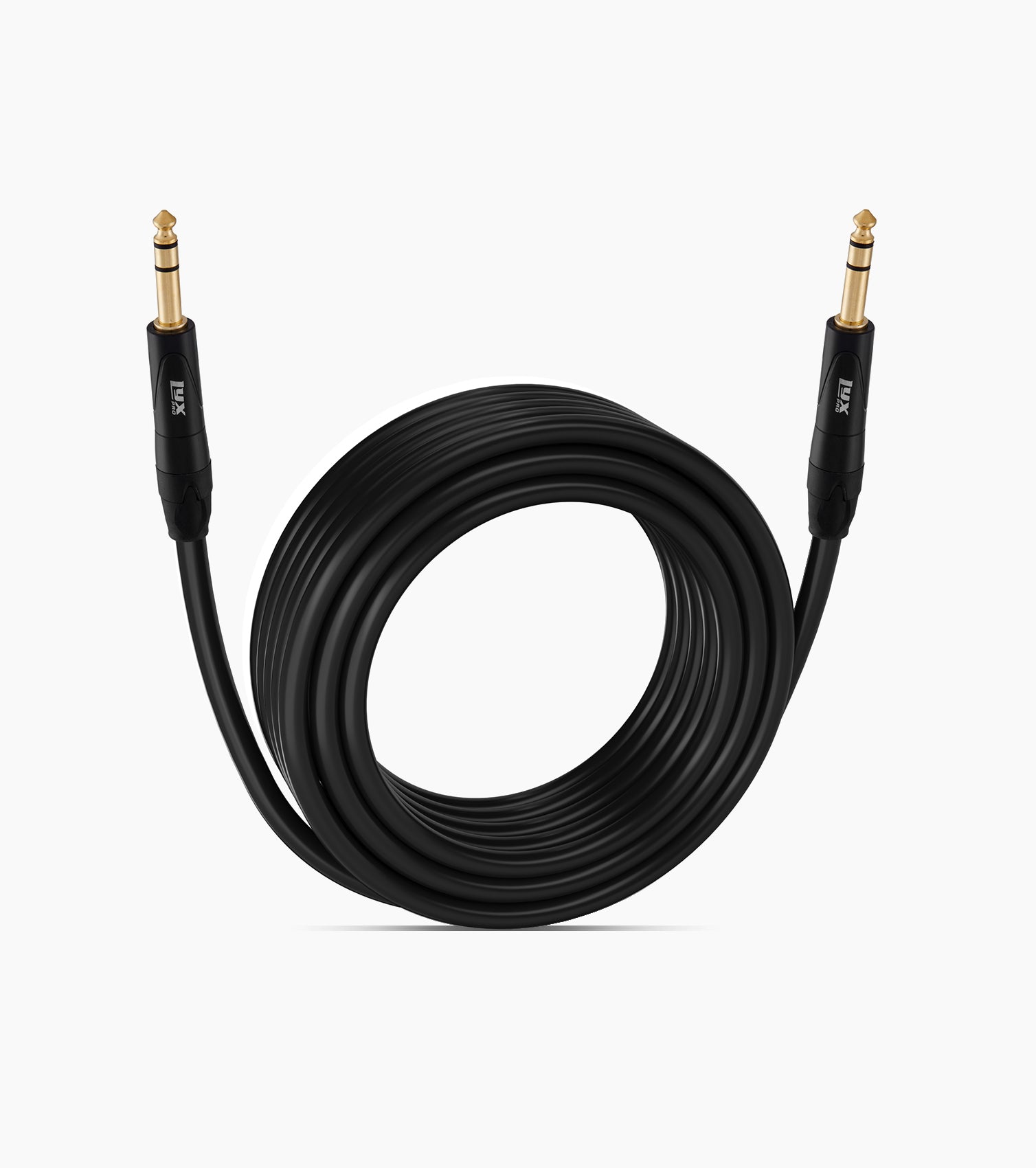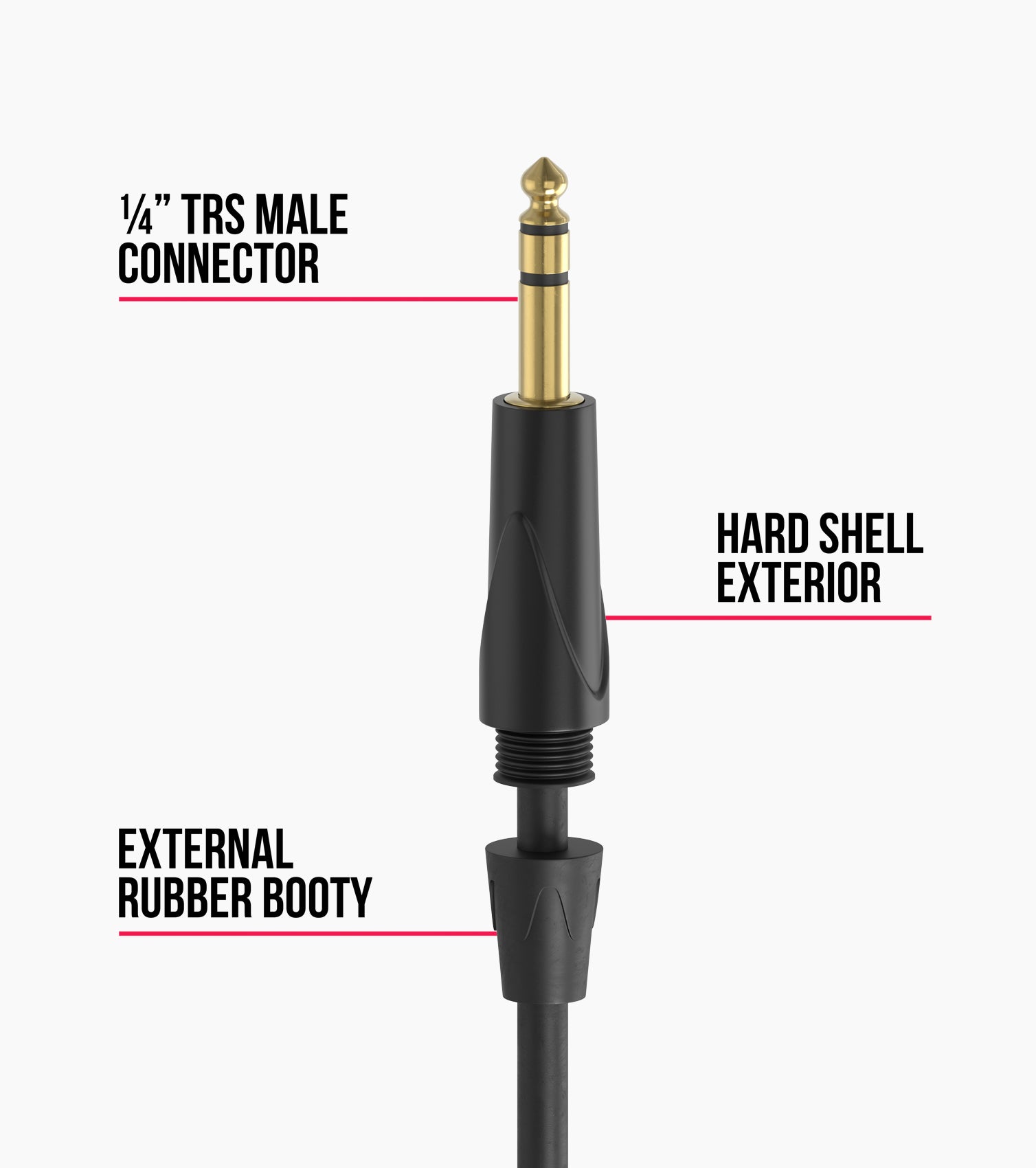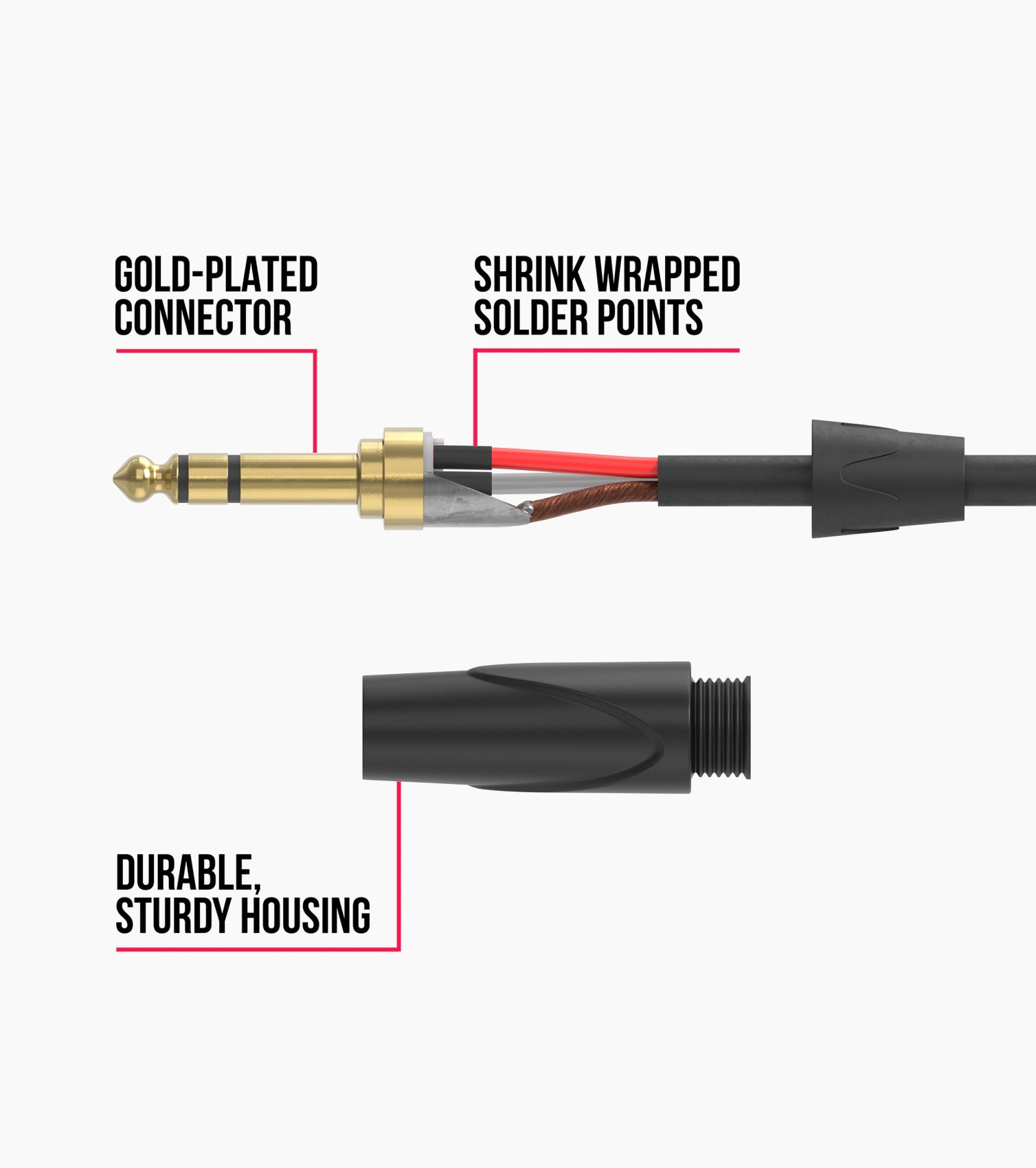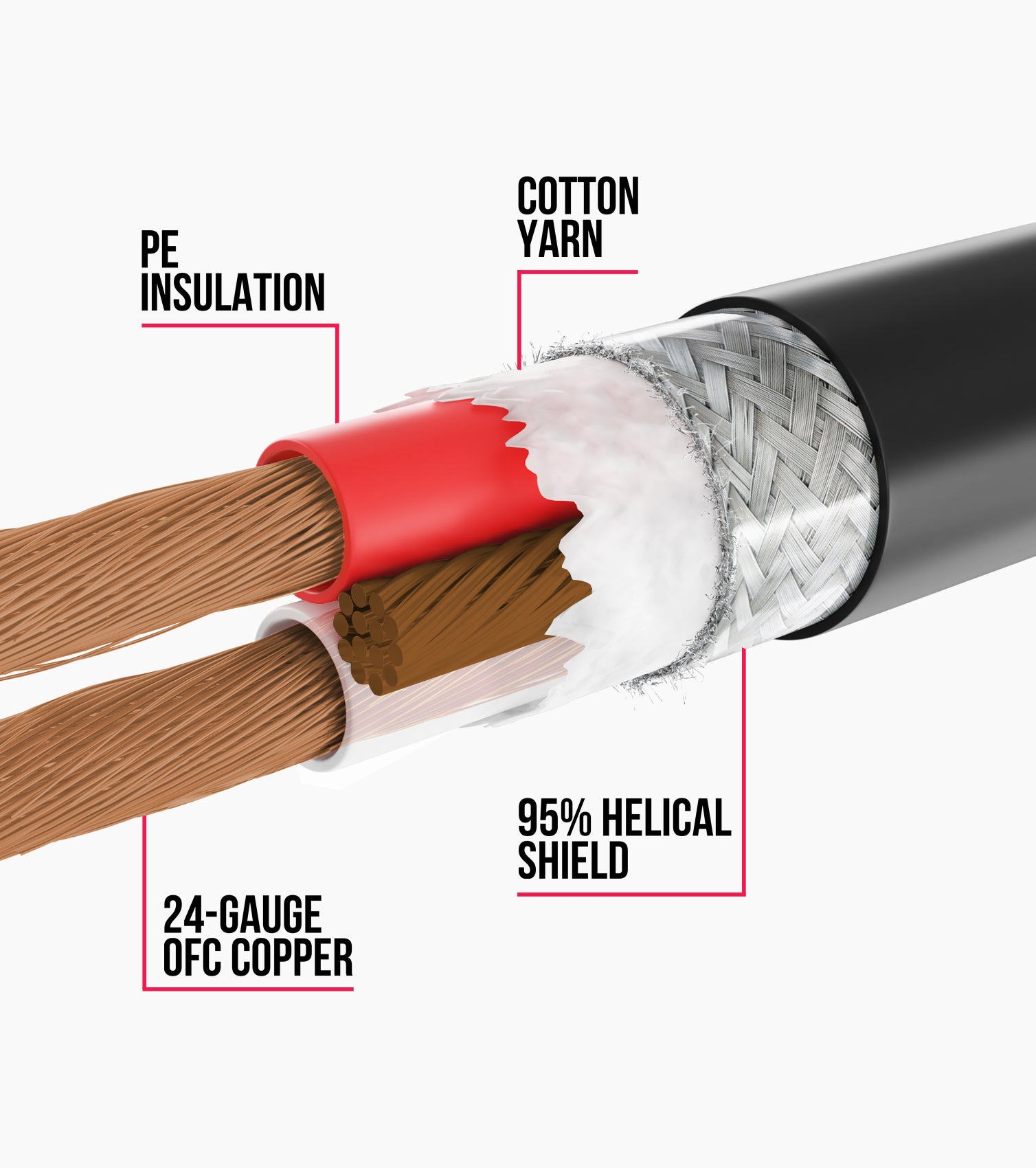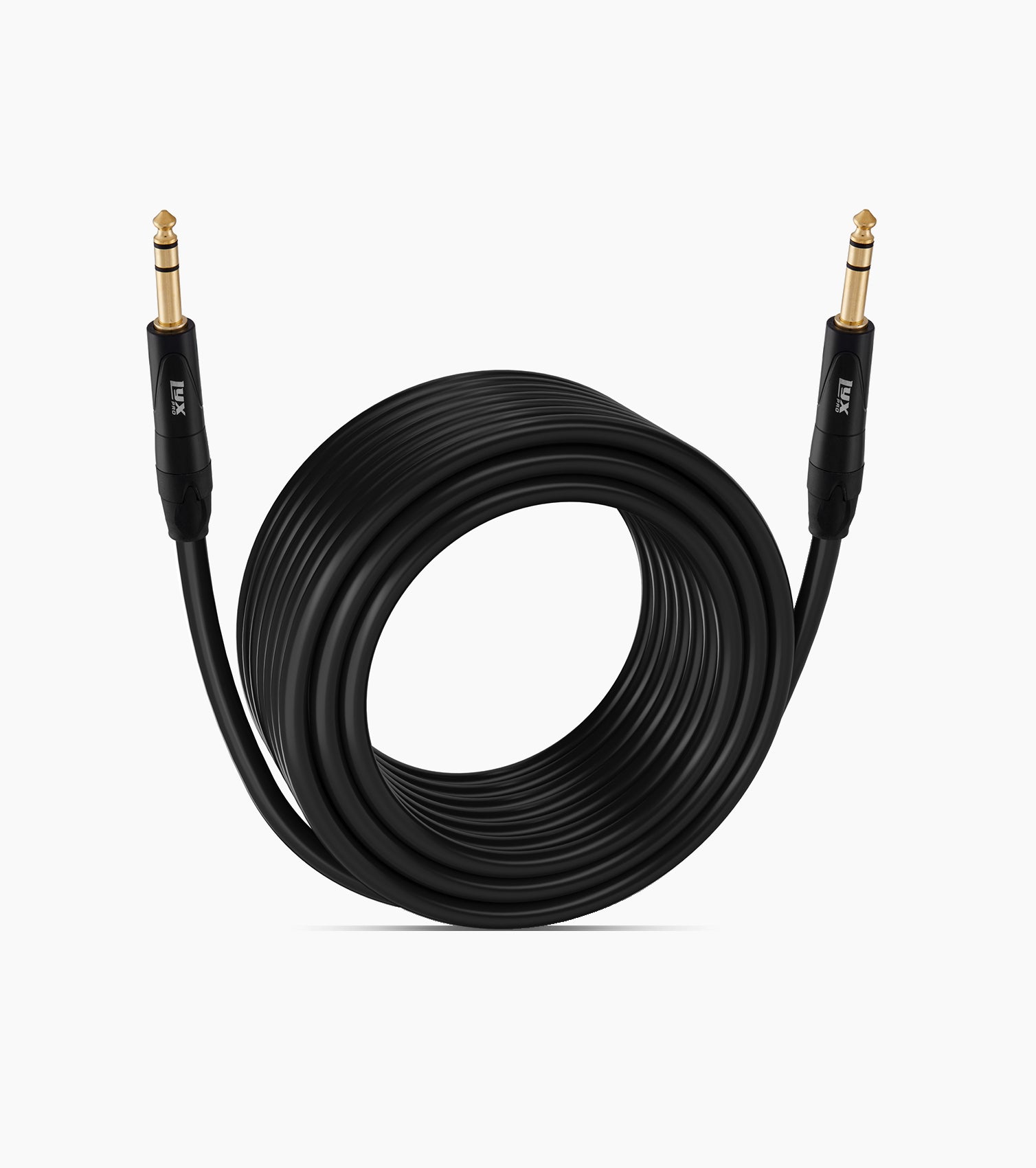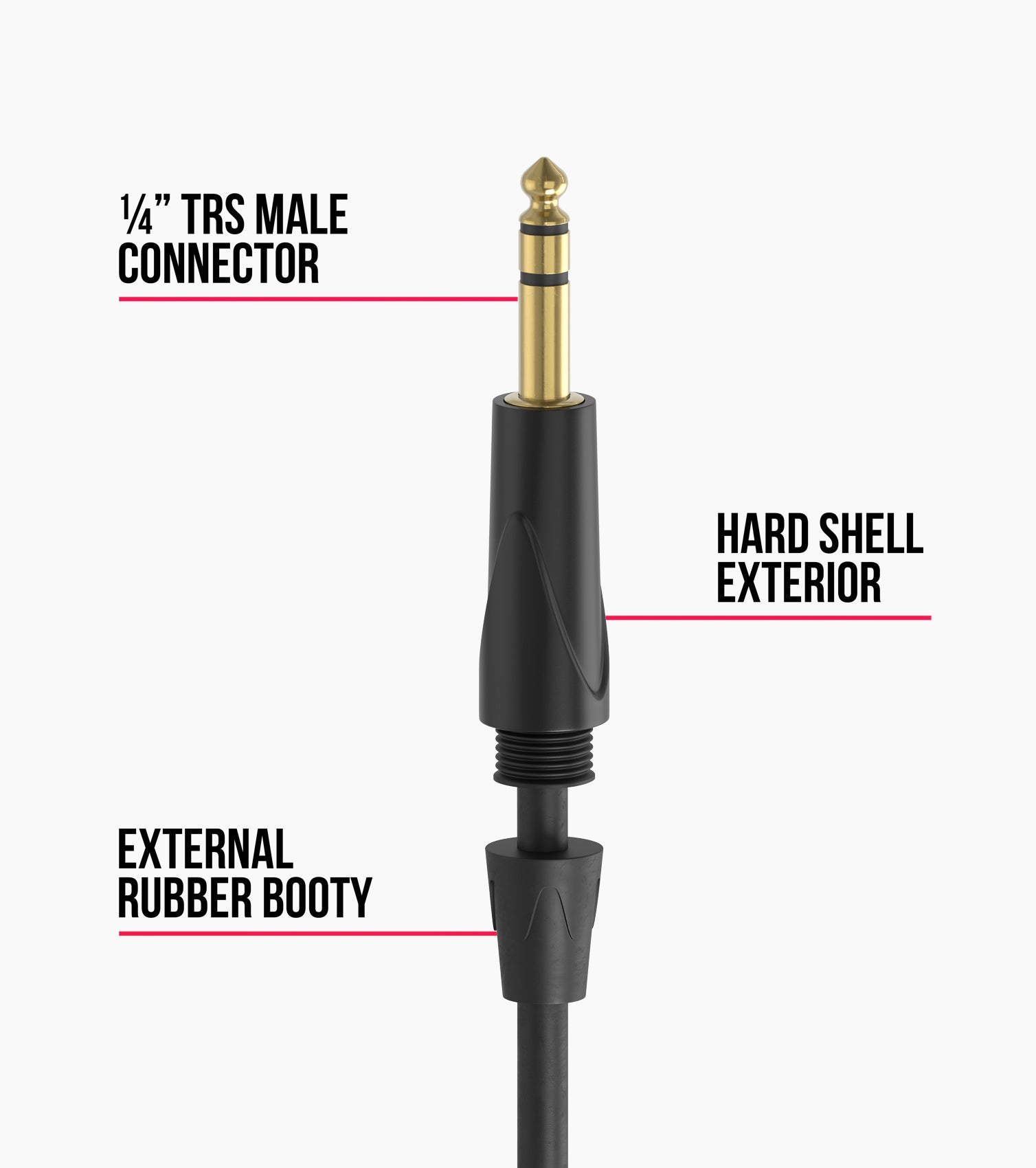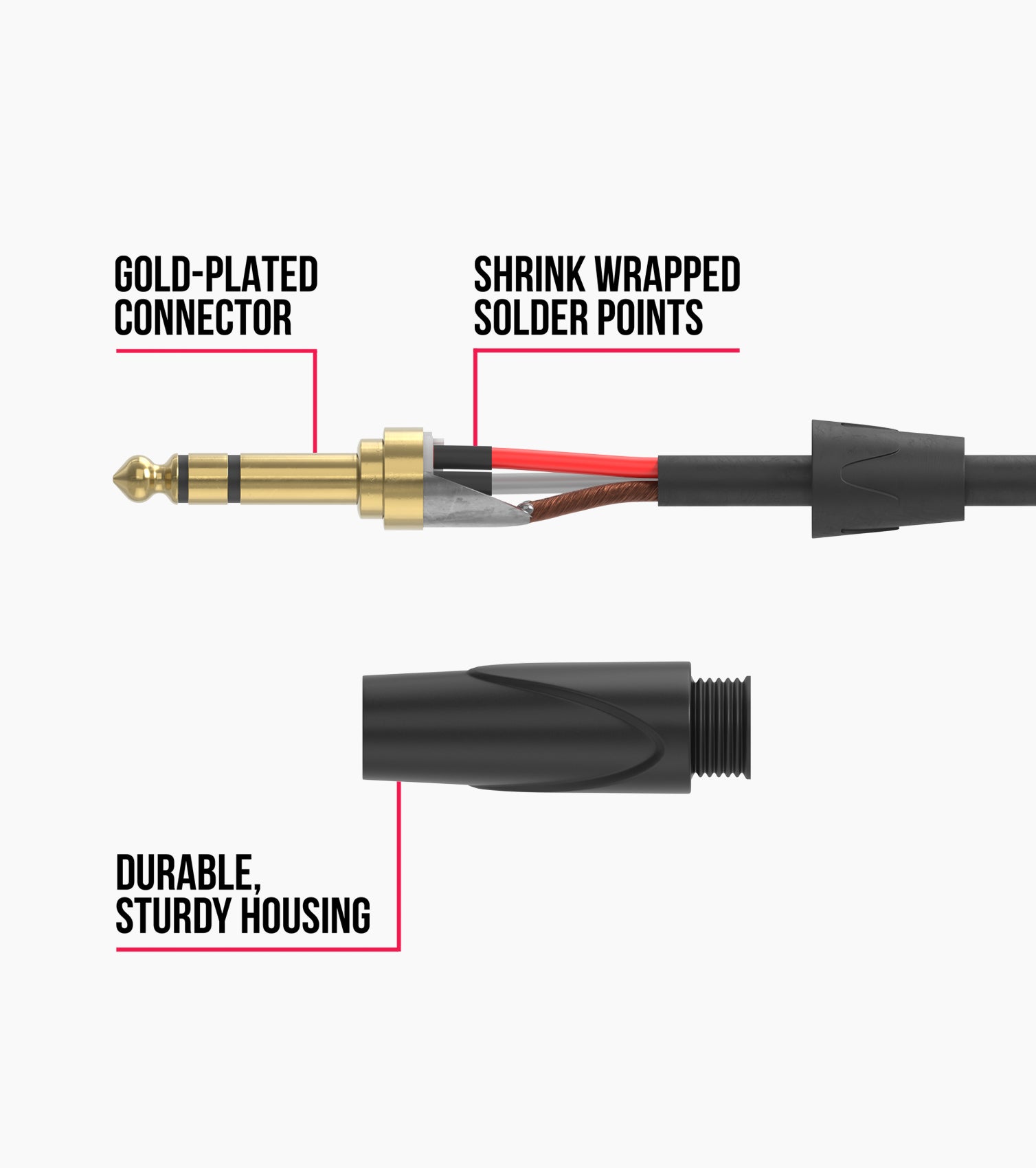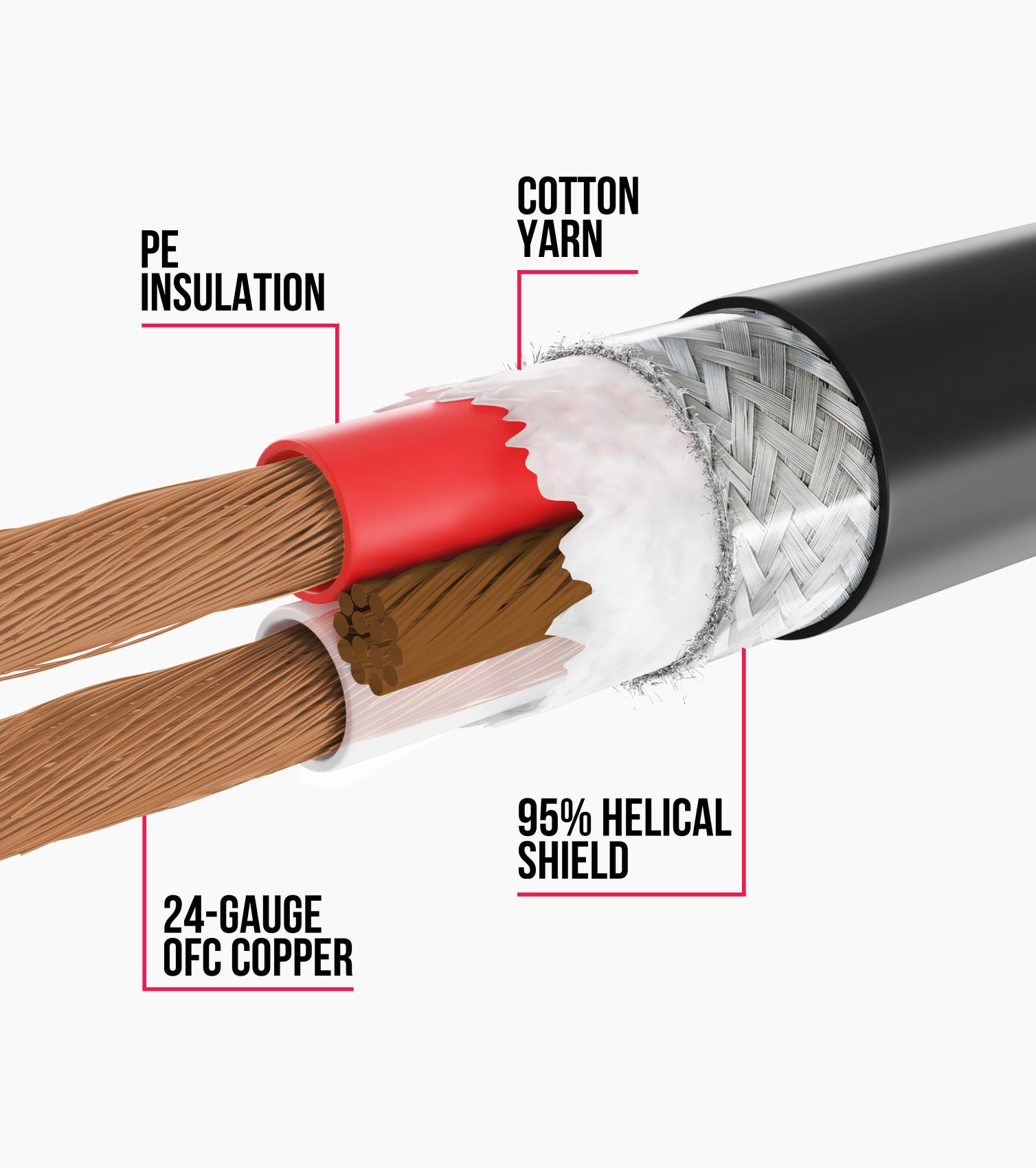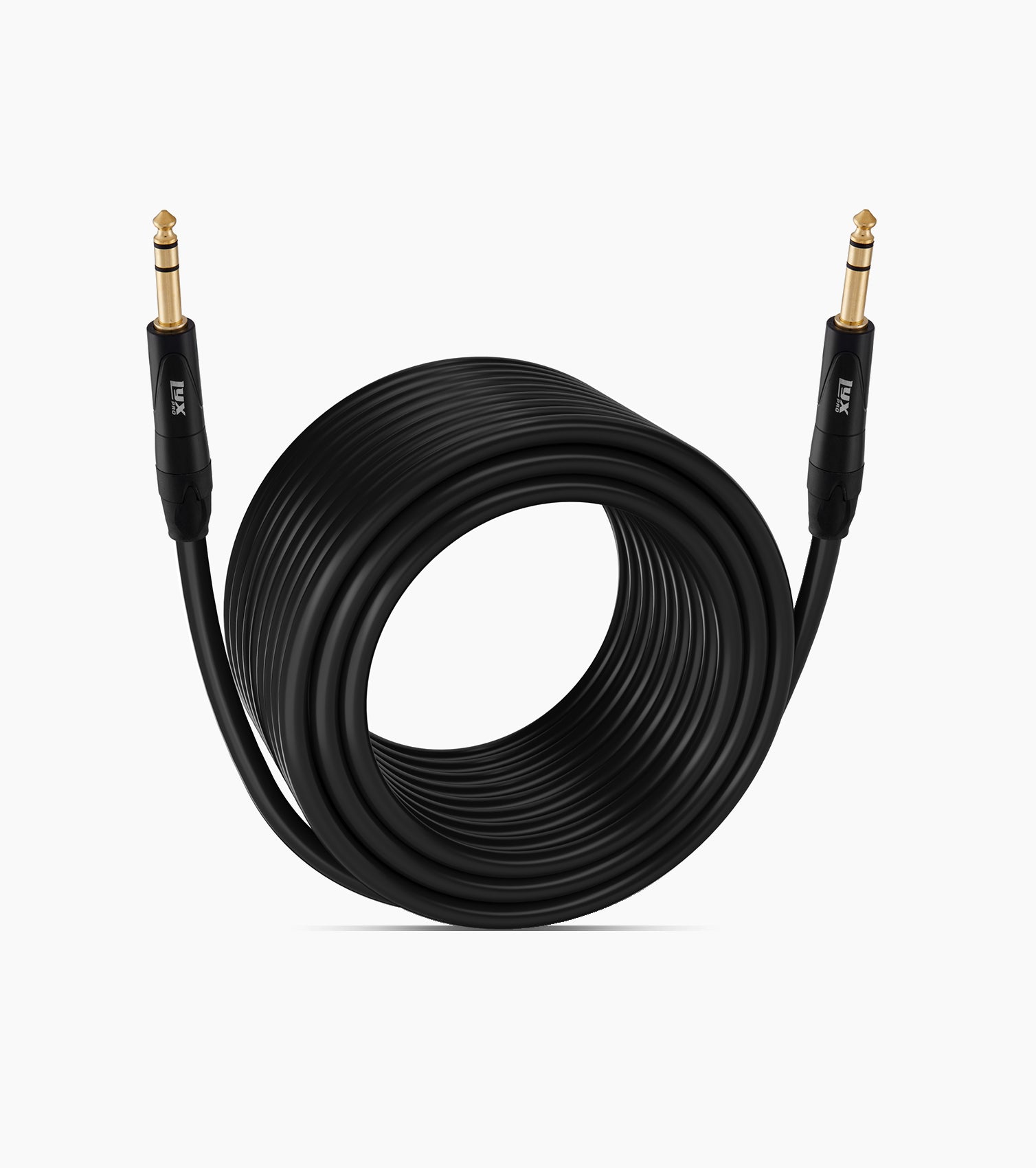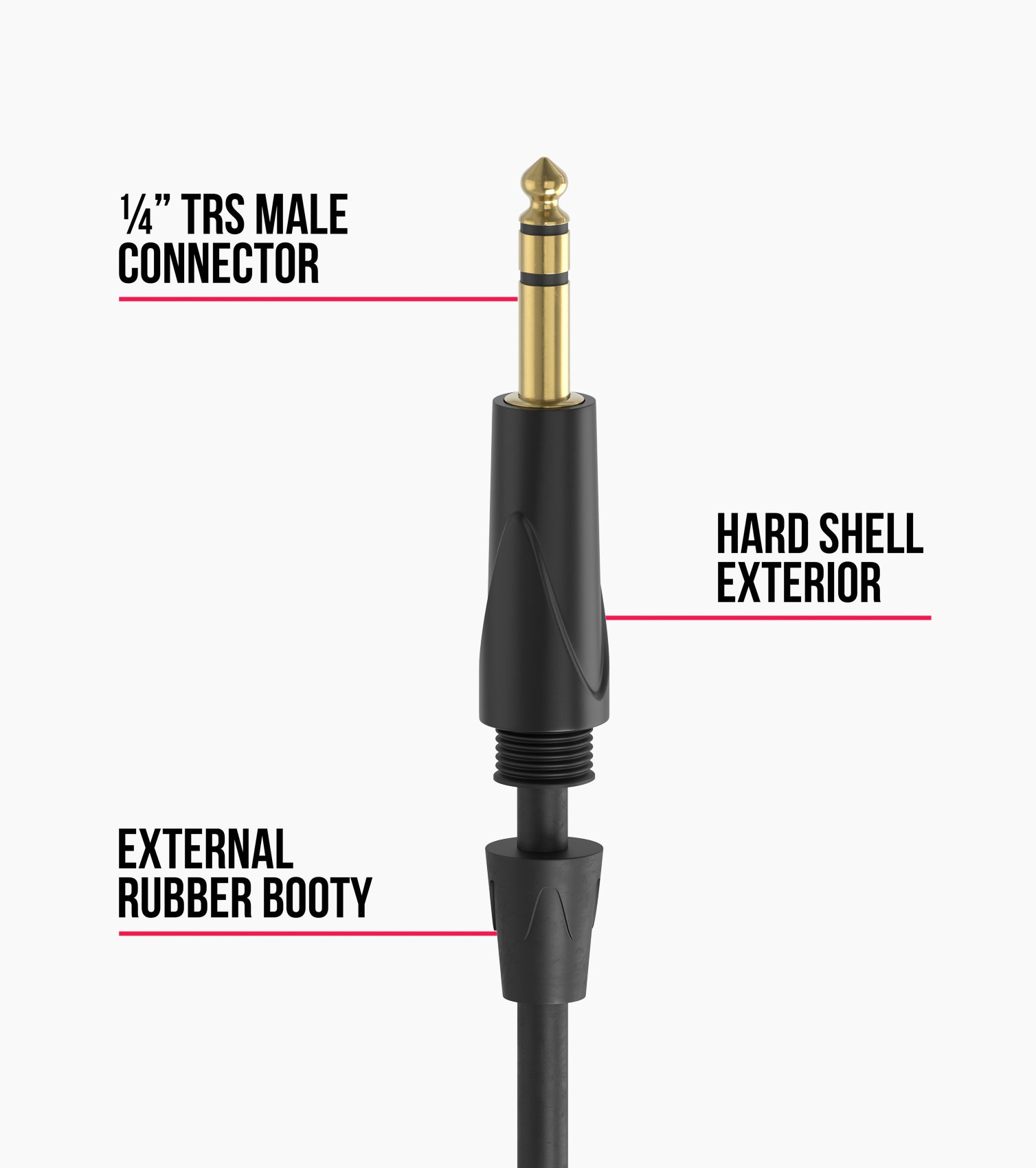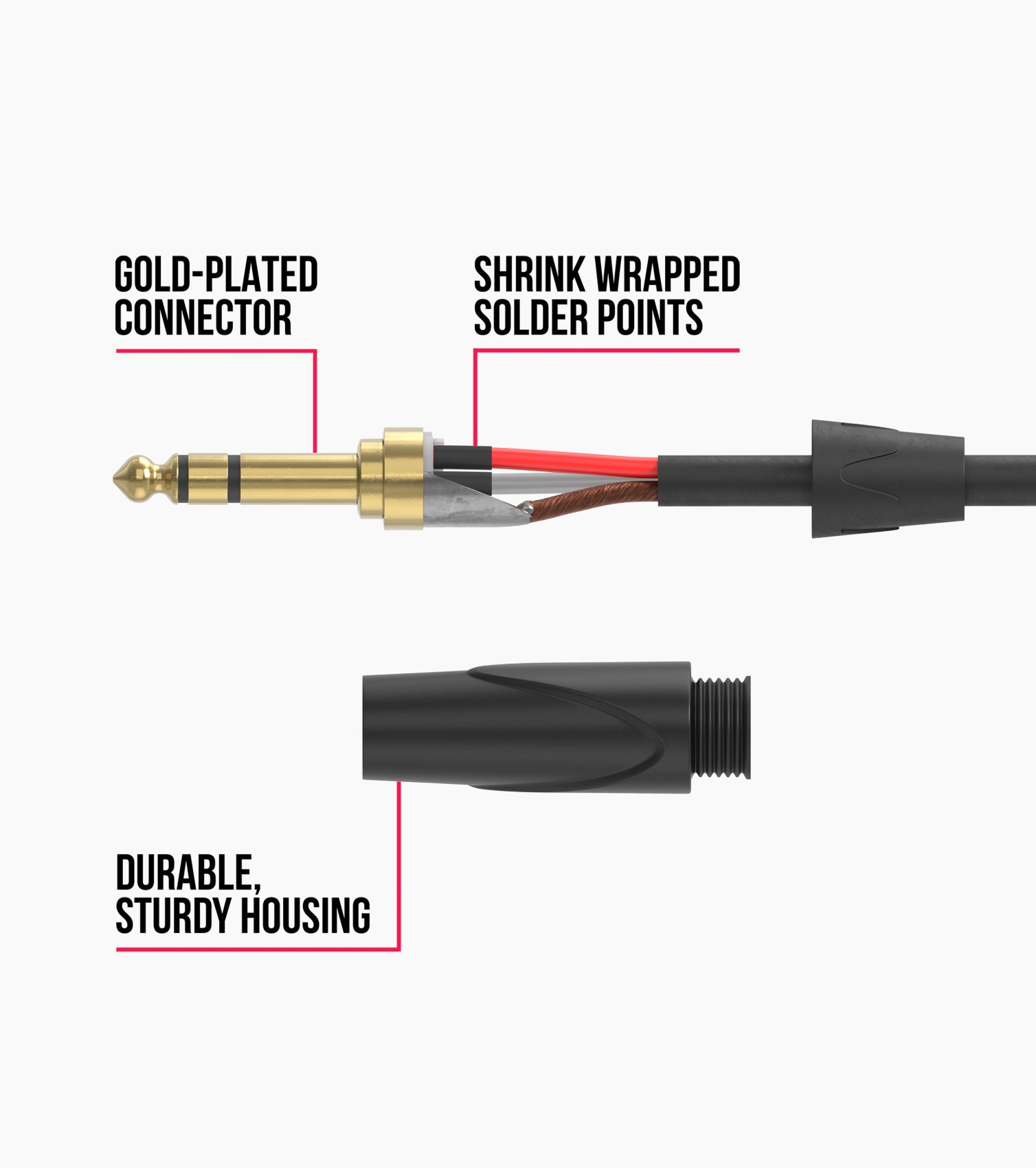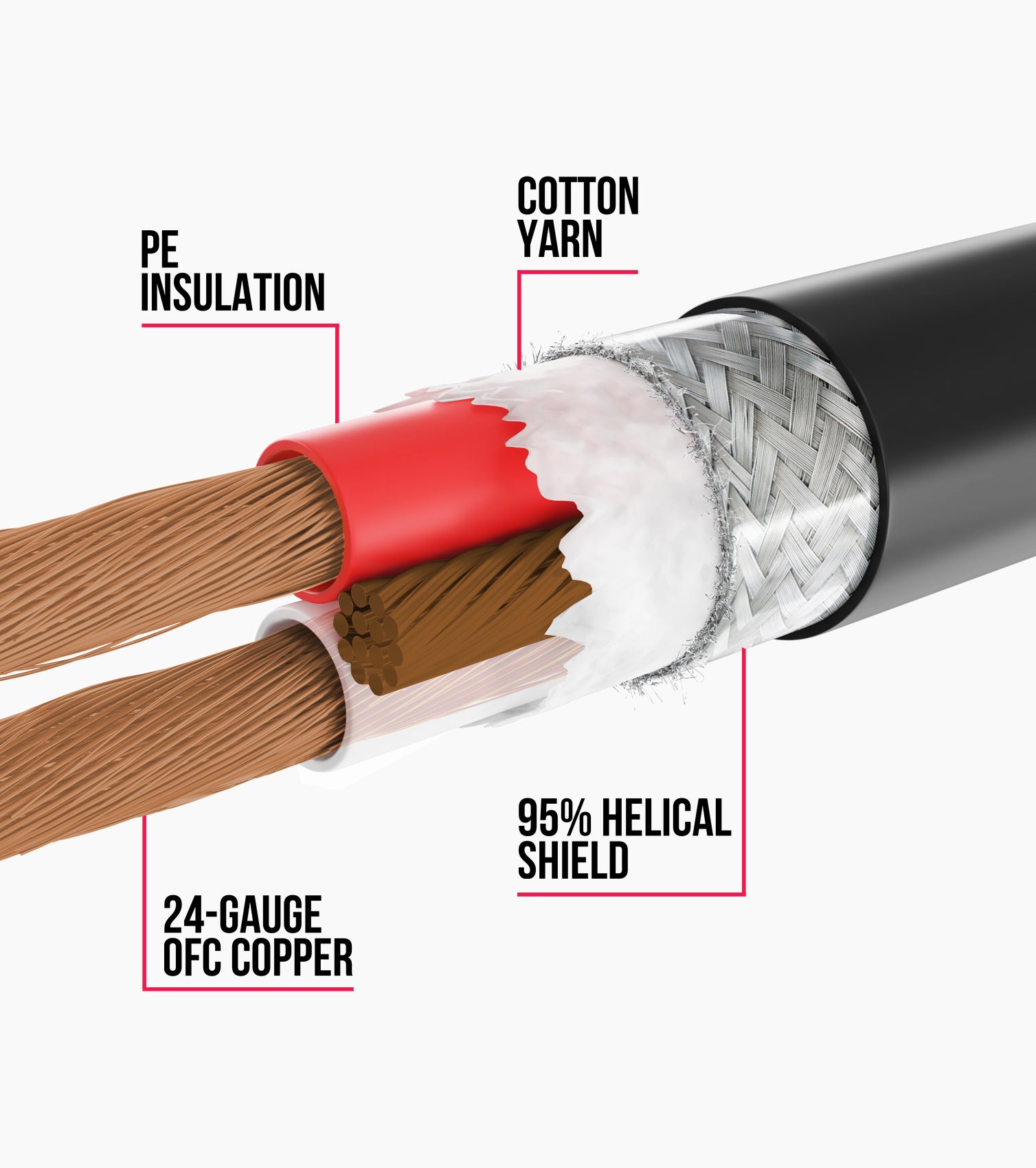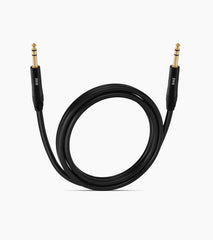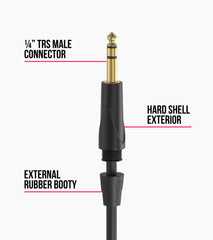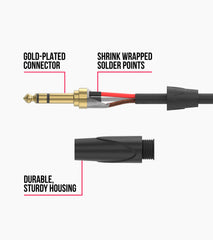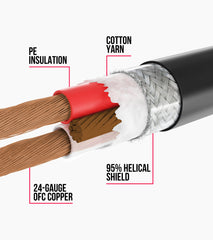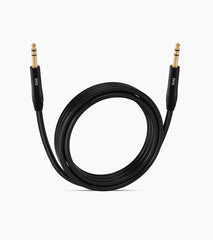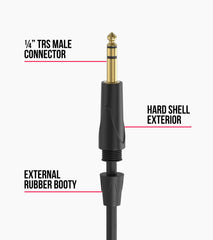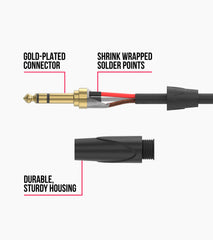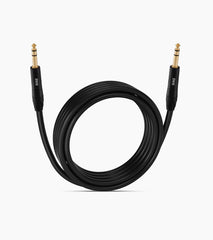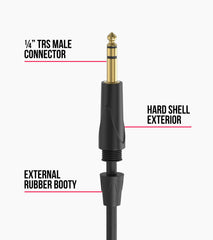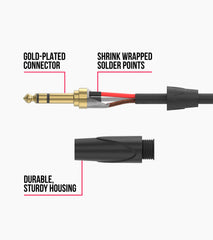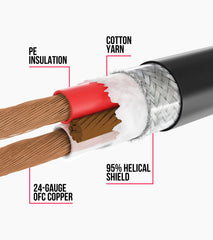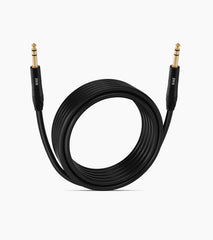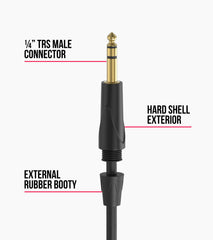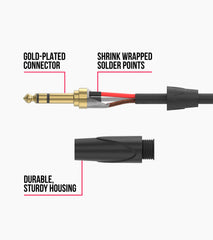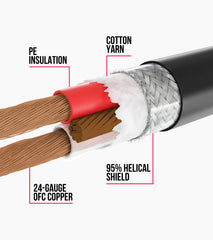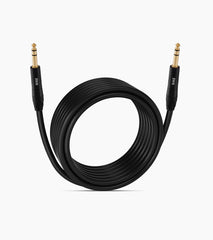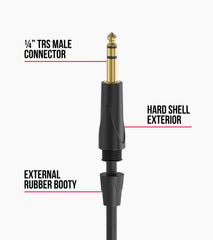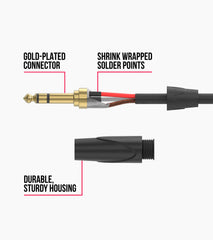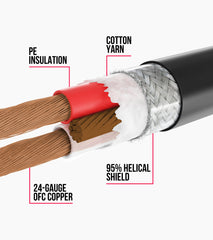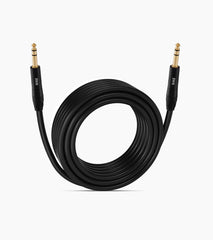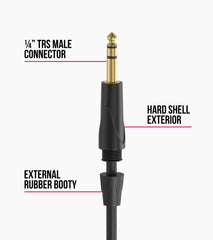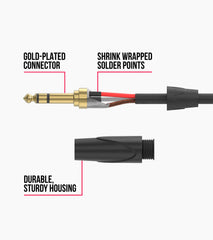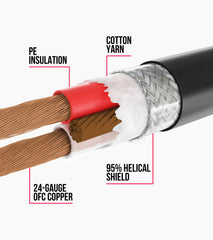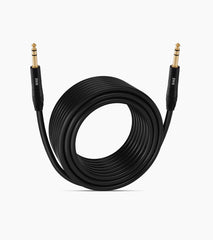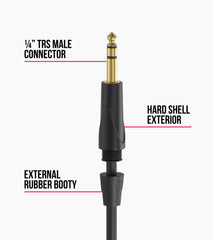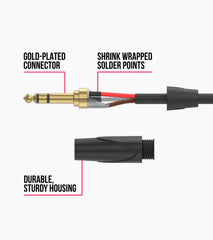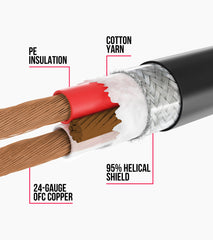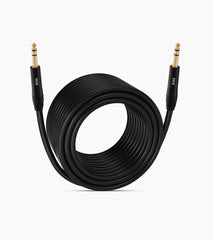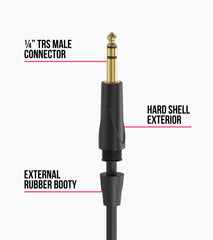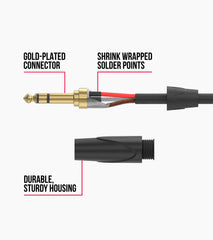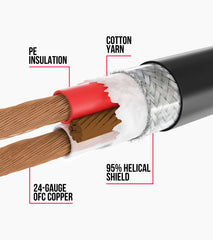 Regular price
$0.00
Sale price
$16.99
Unit price
per
Sale
Sold out
Crystal-clear sound wired to you
Durable, flexible design
Made for mics, speakers, monitors, and more
Provides maximum noise rejection
Delivers superior signal transfer
95% helical shielding with gold-plated connectors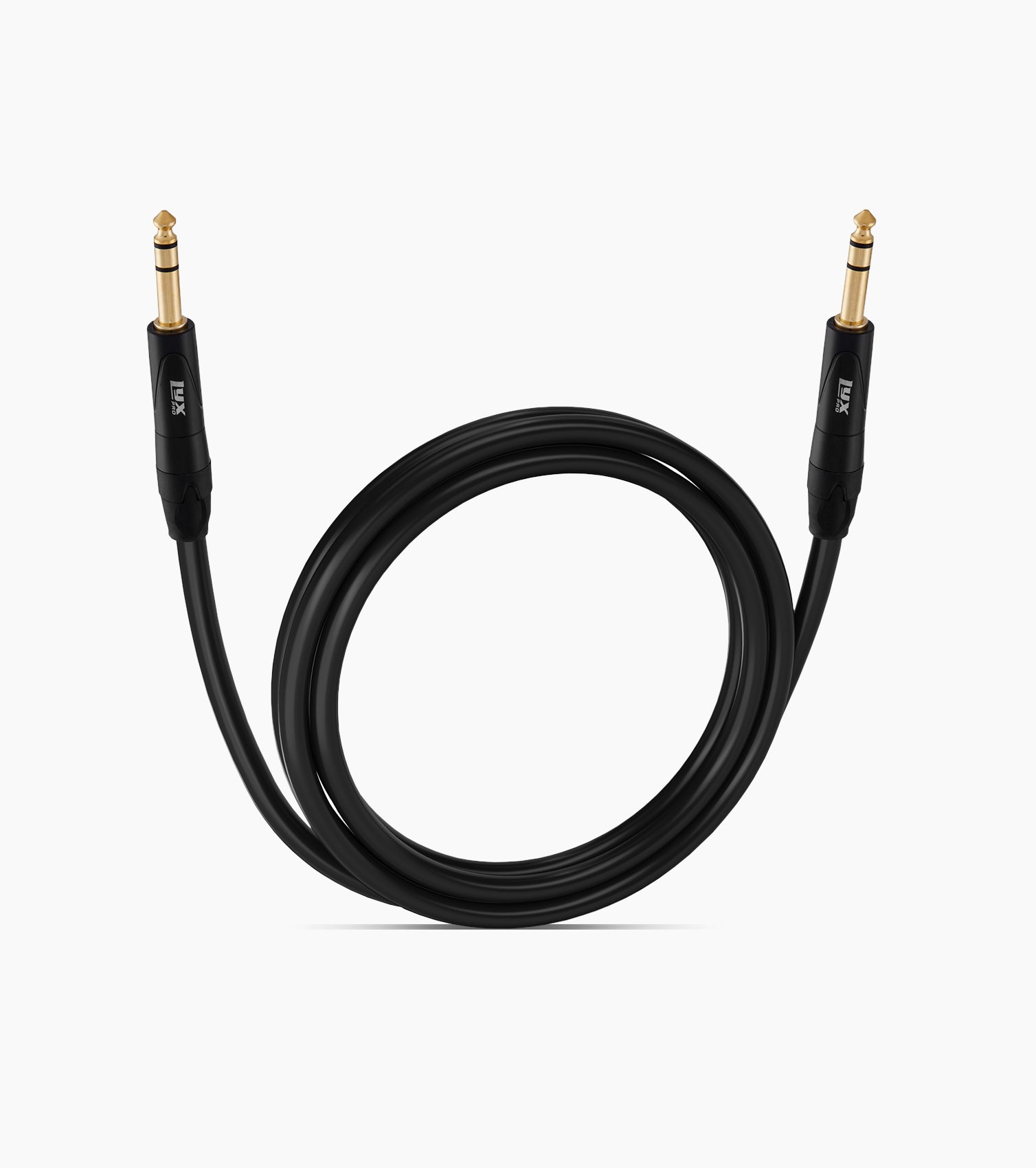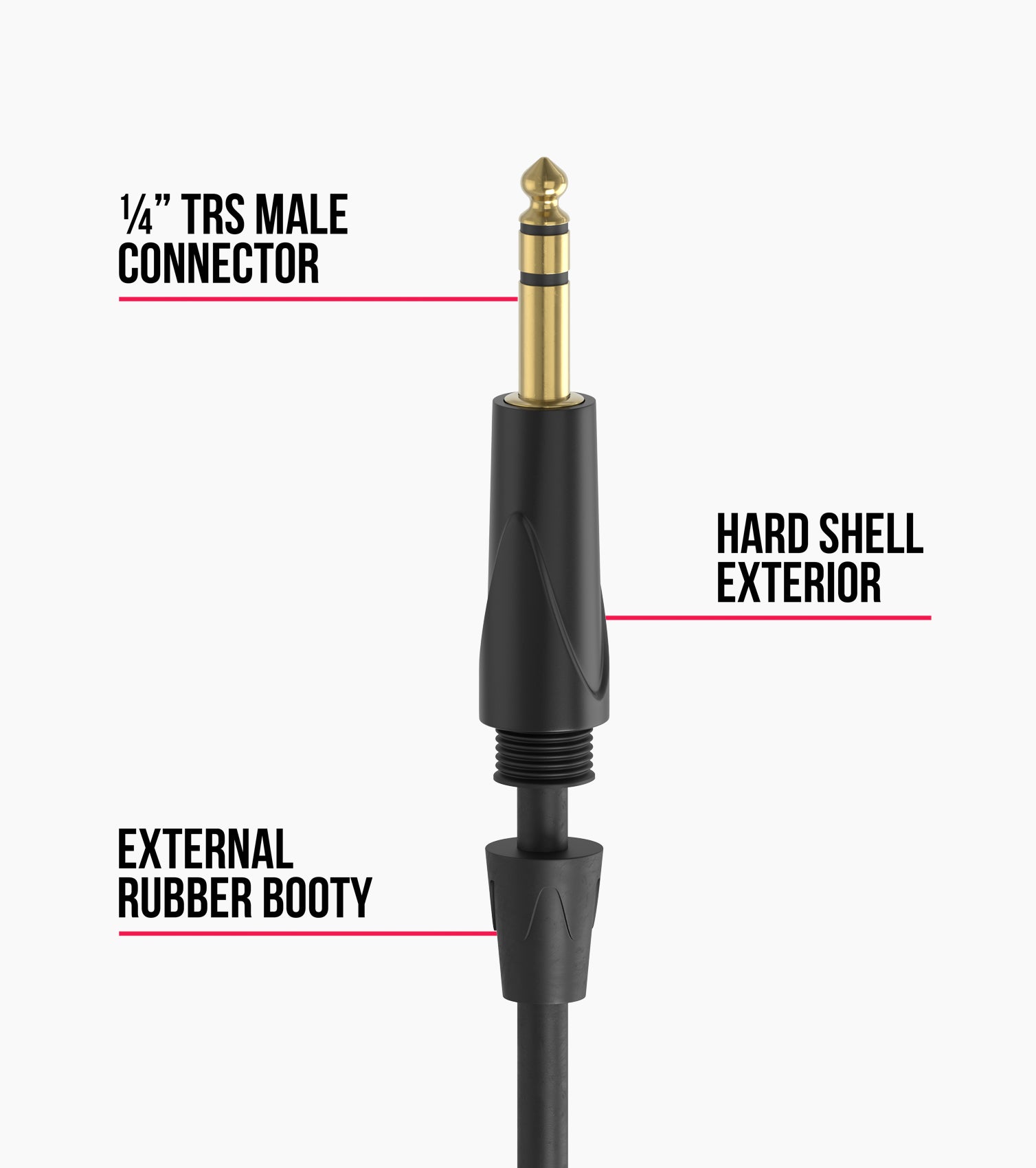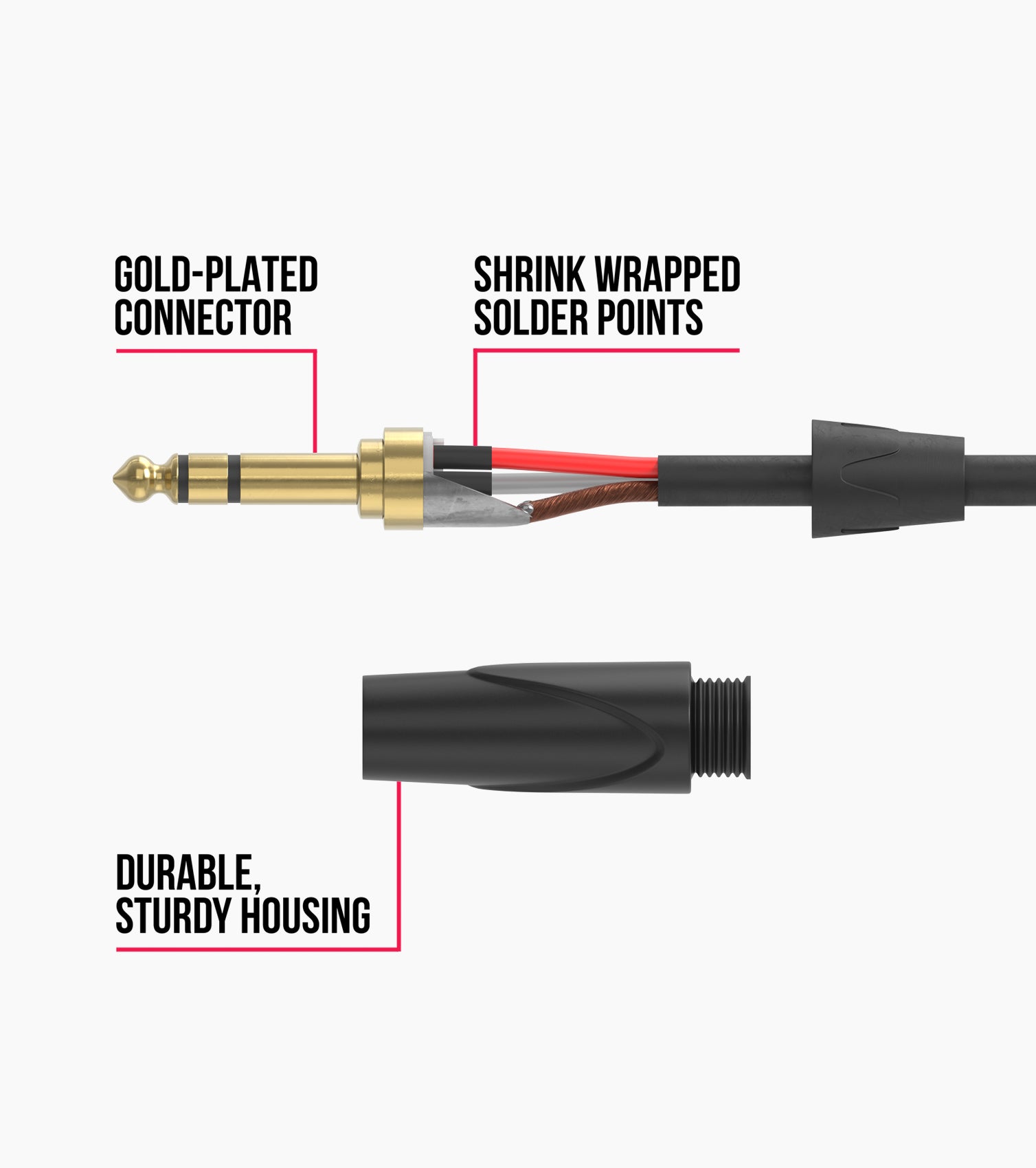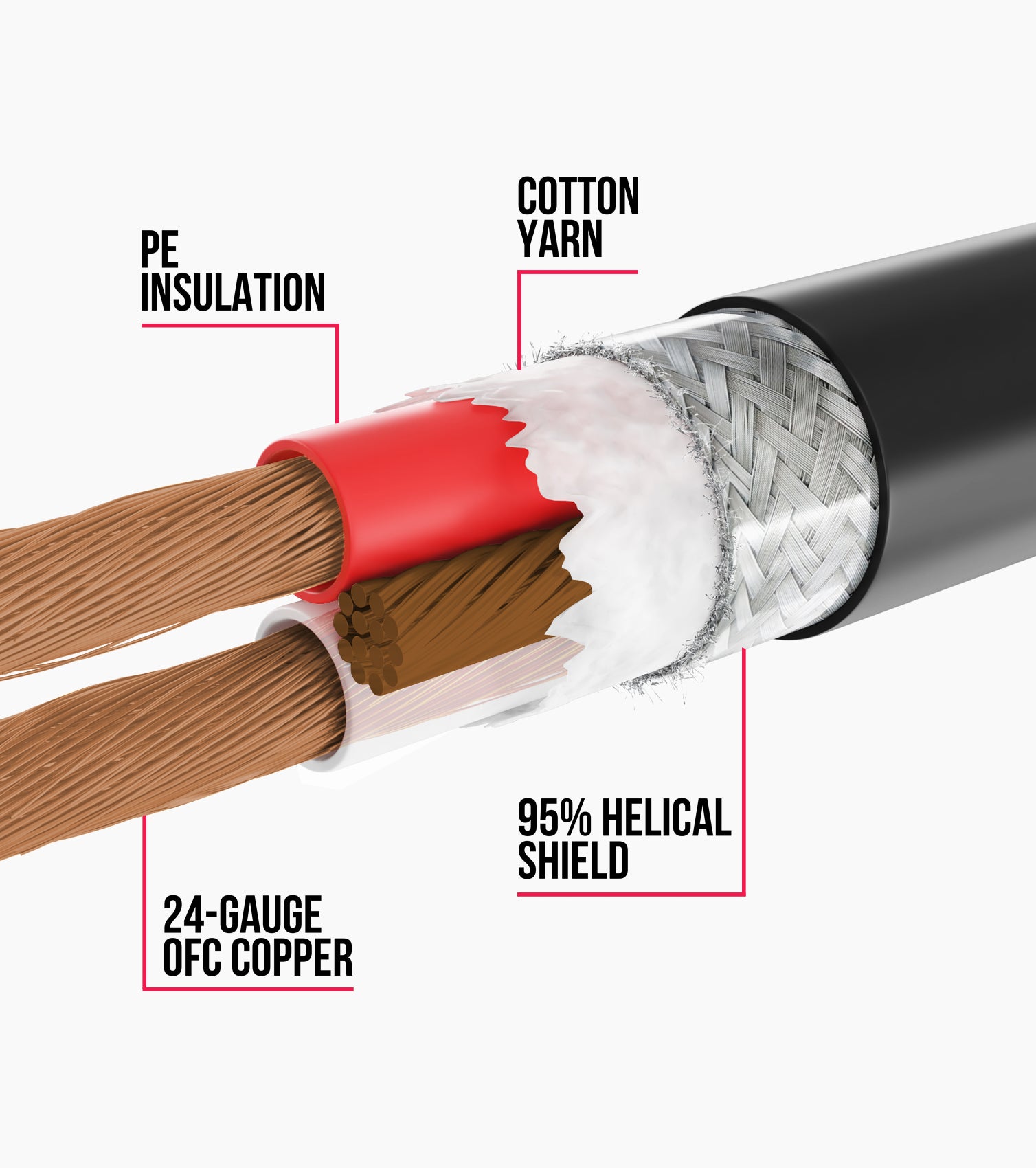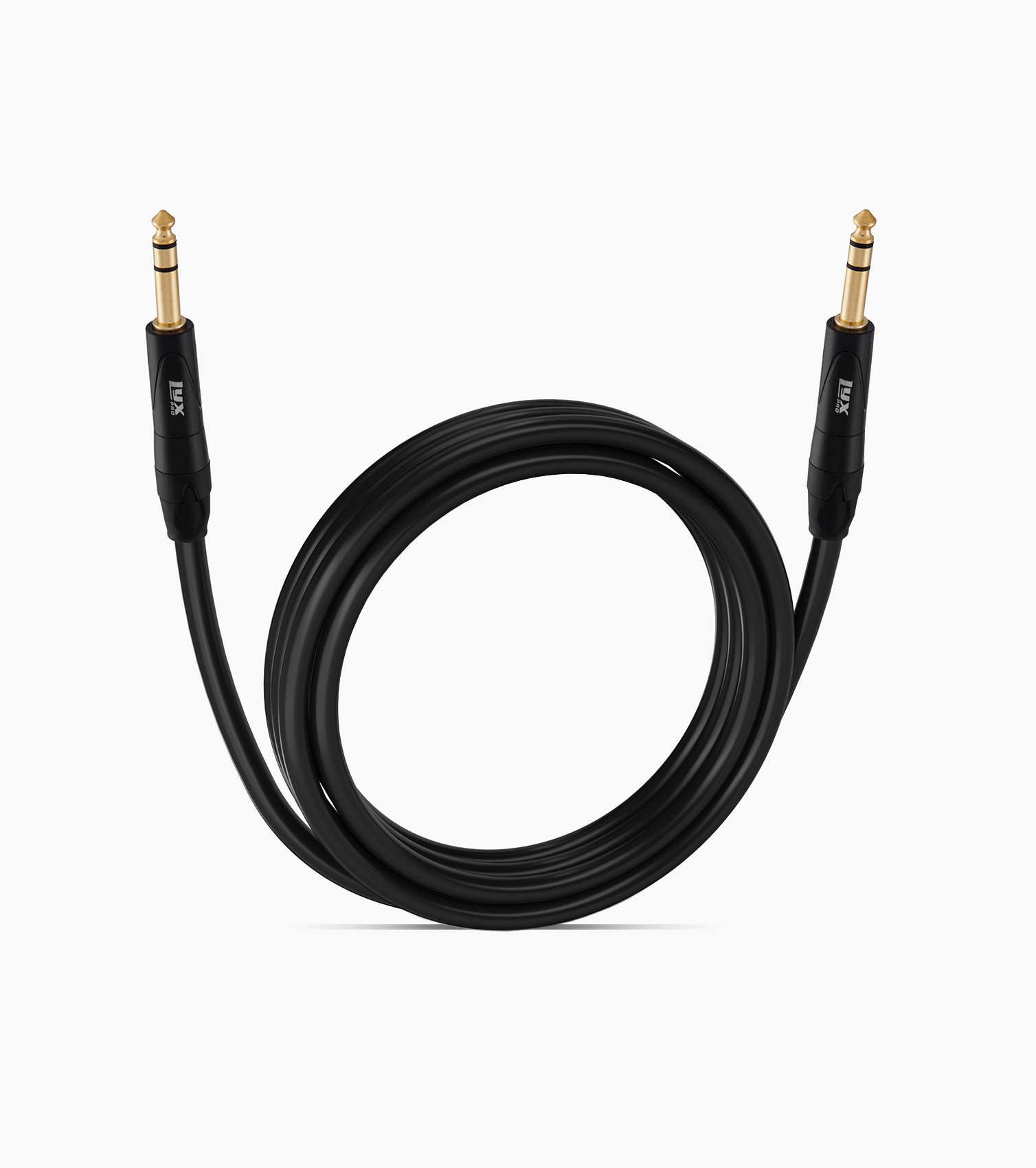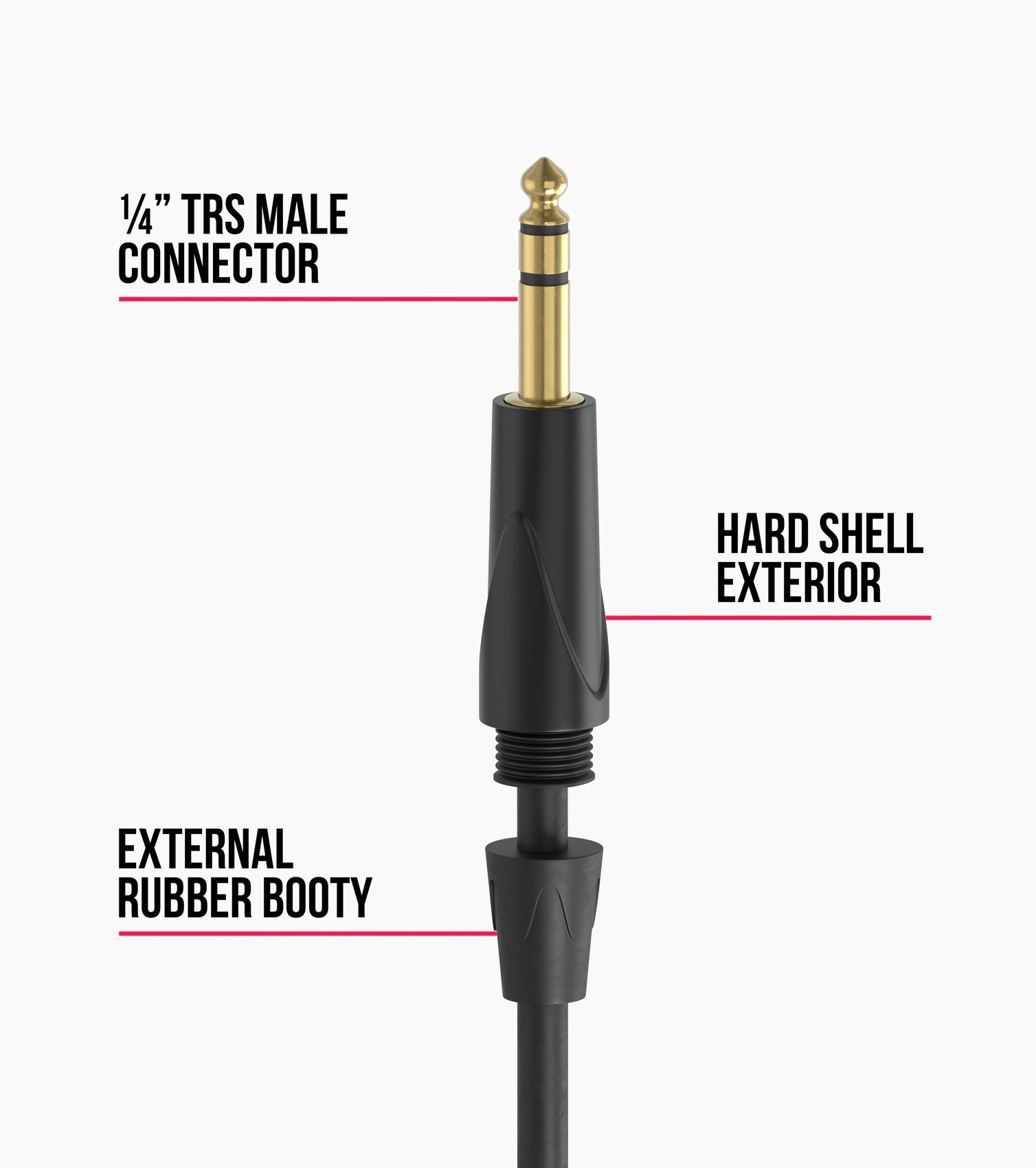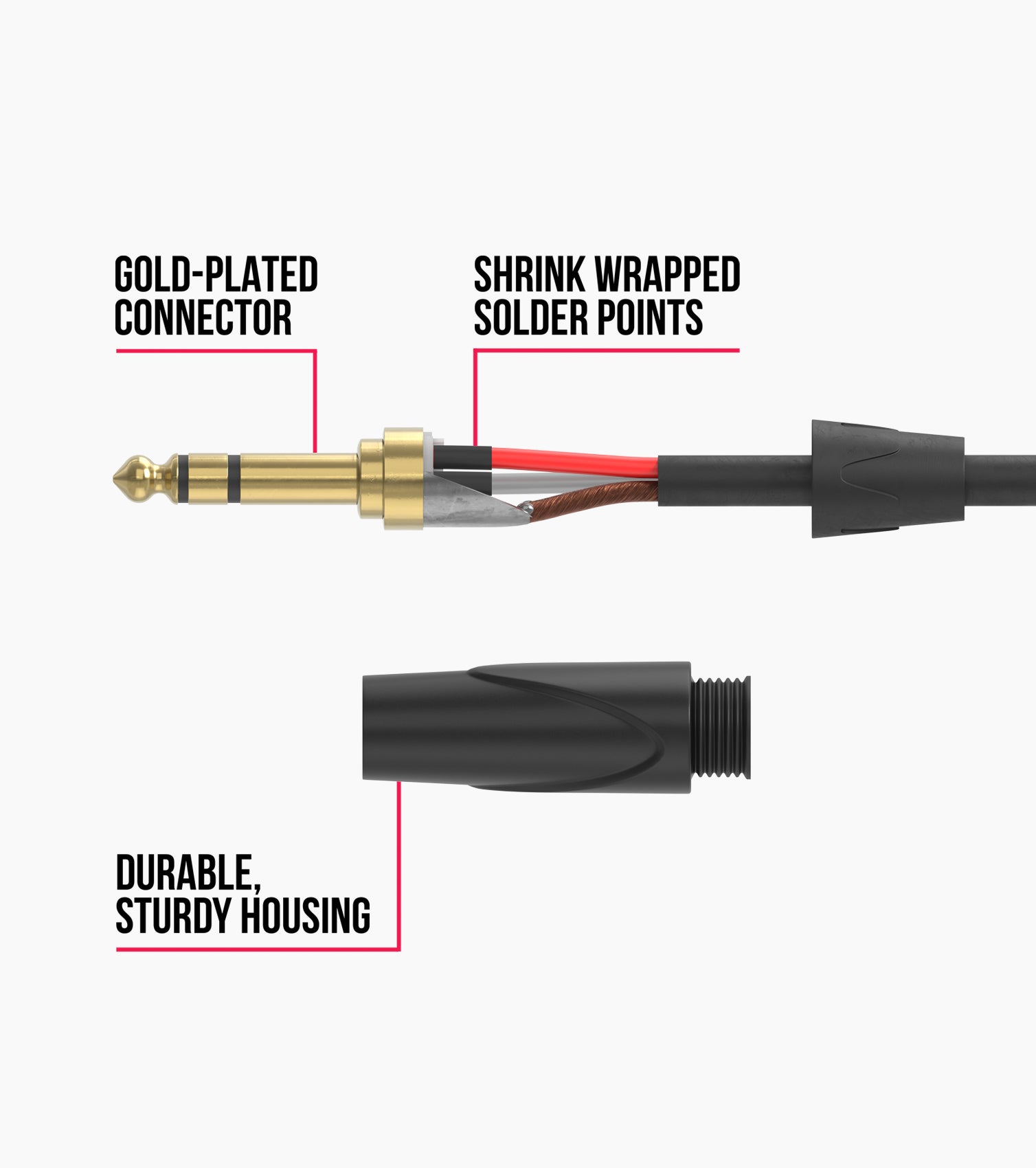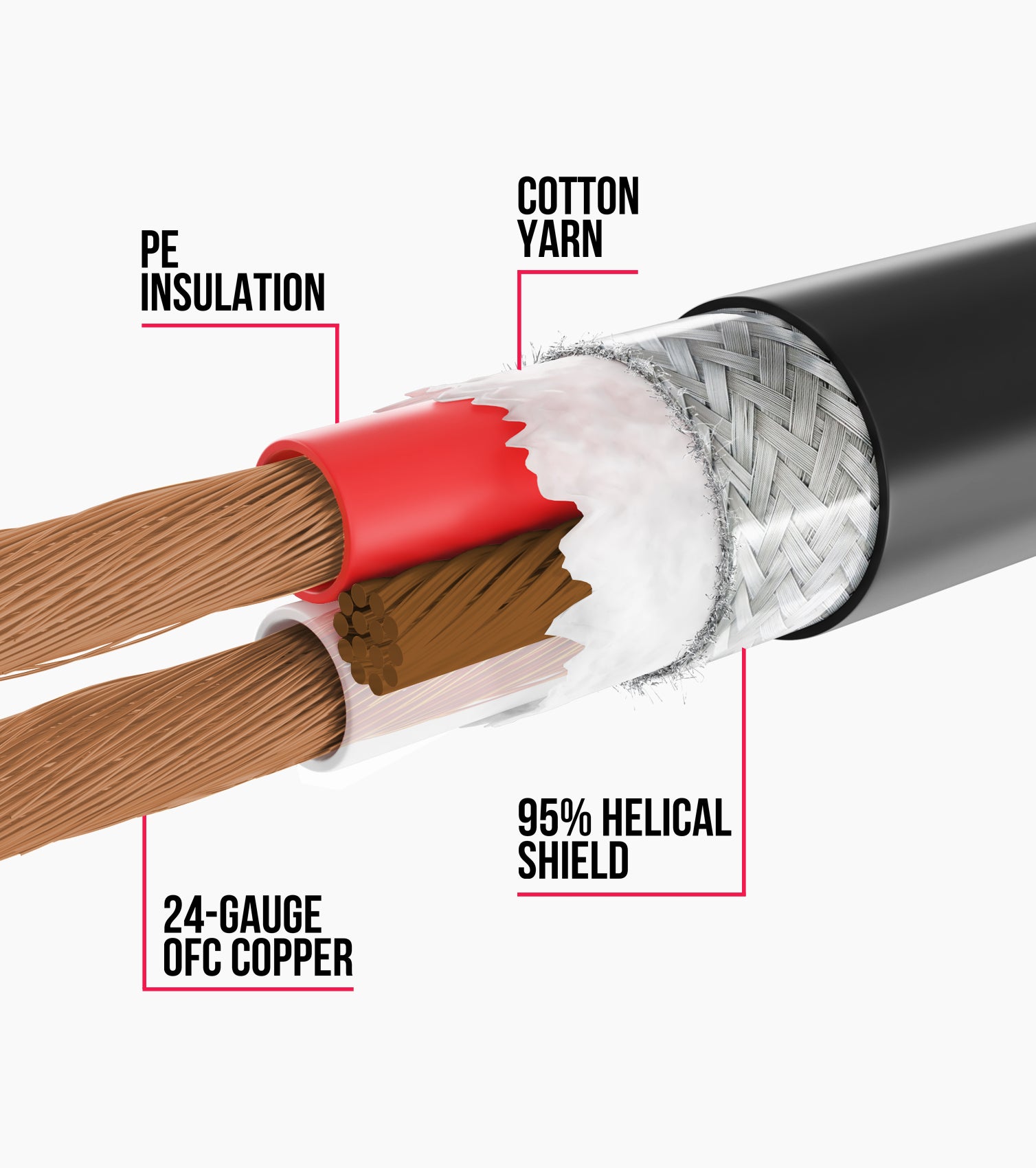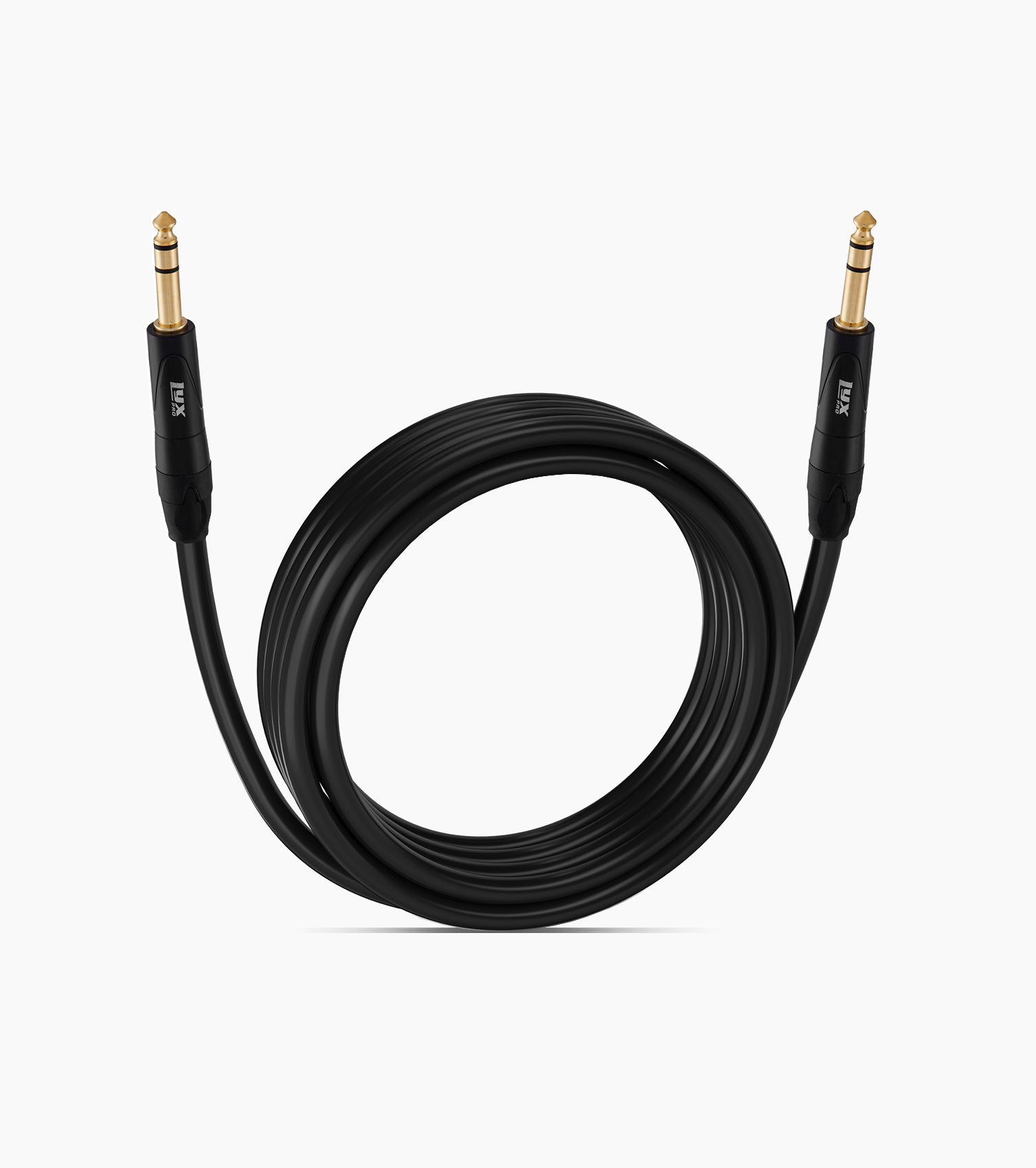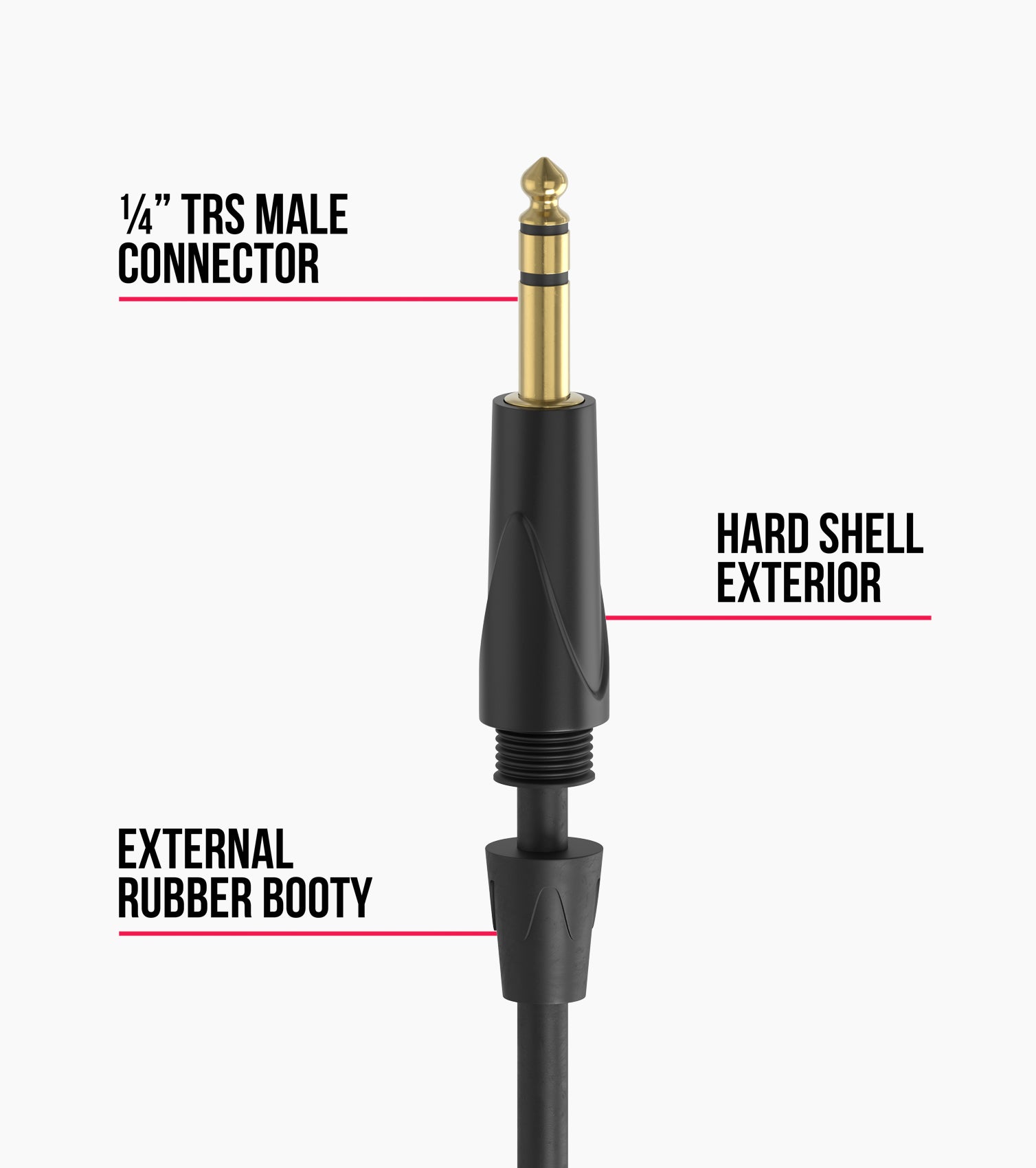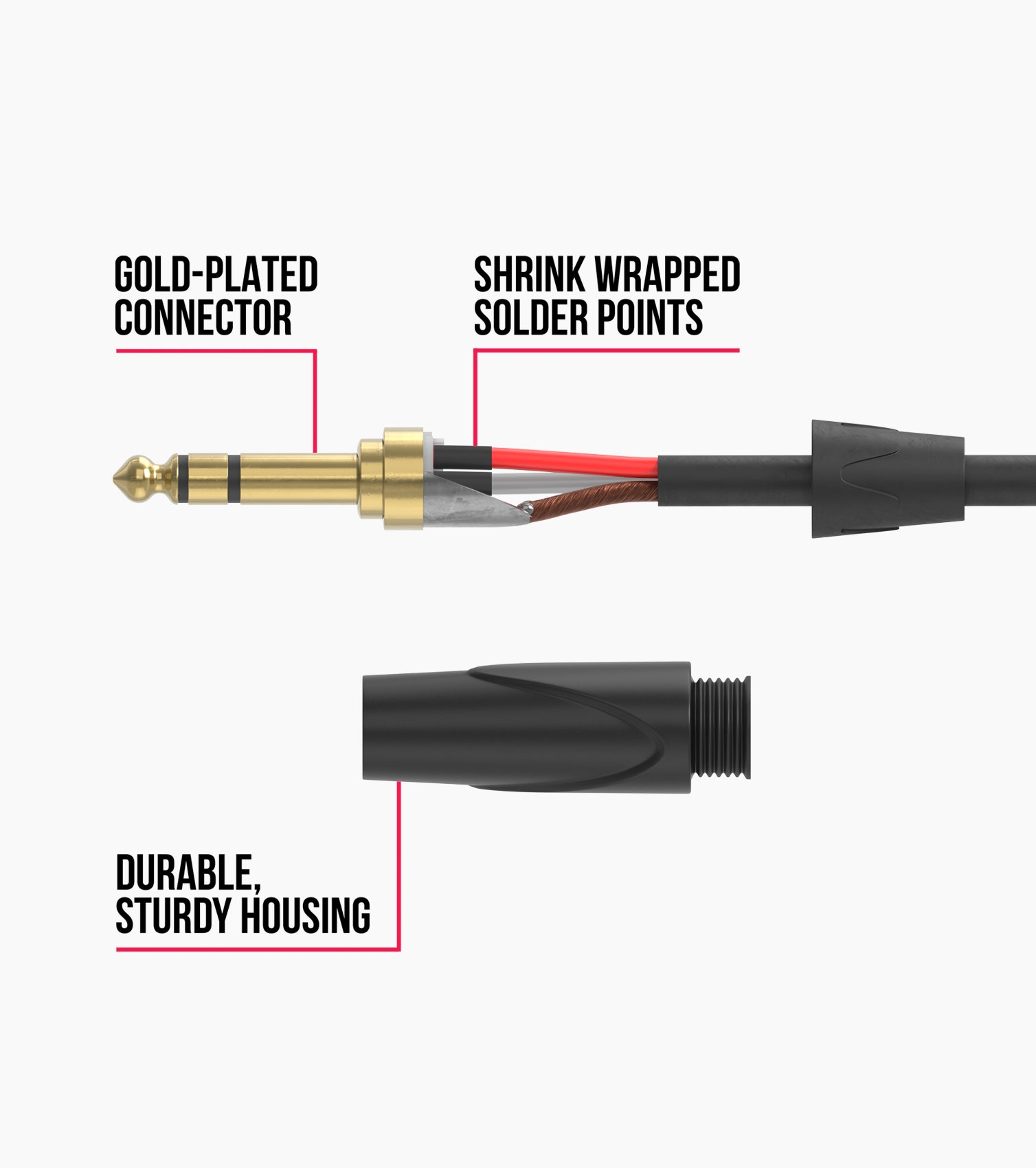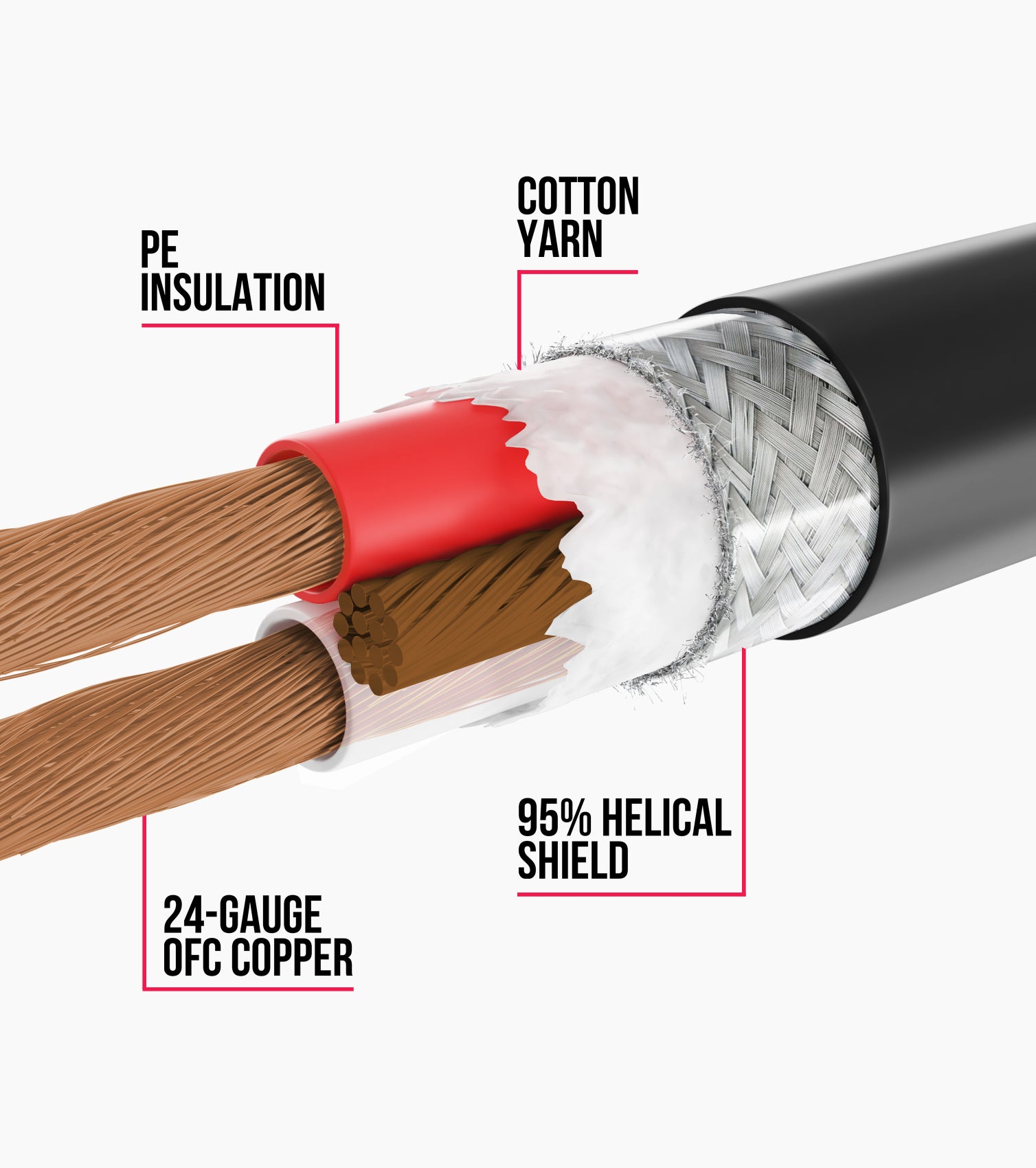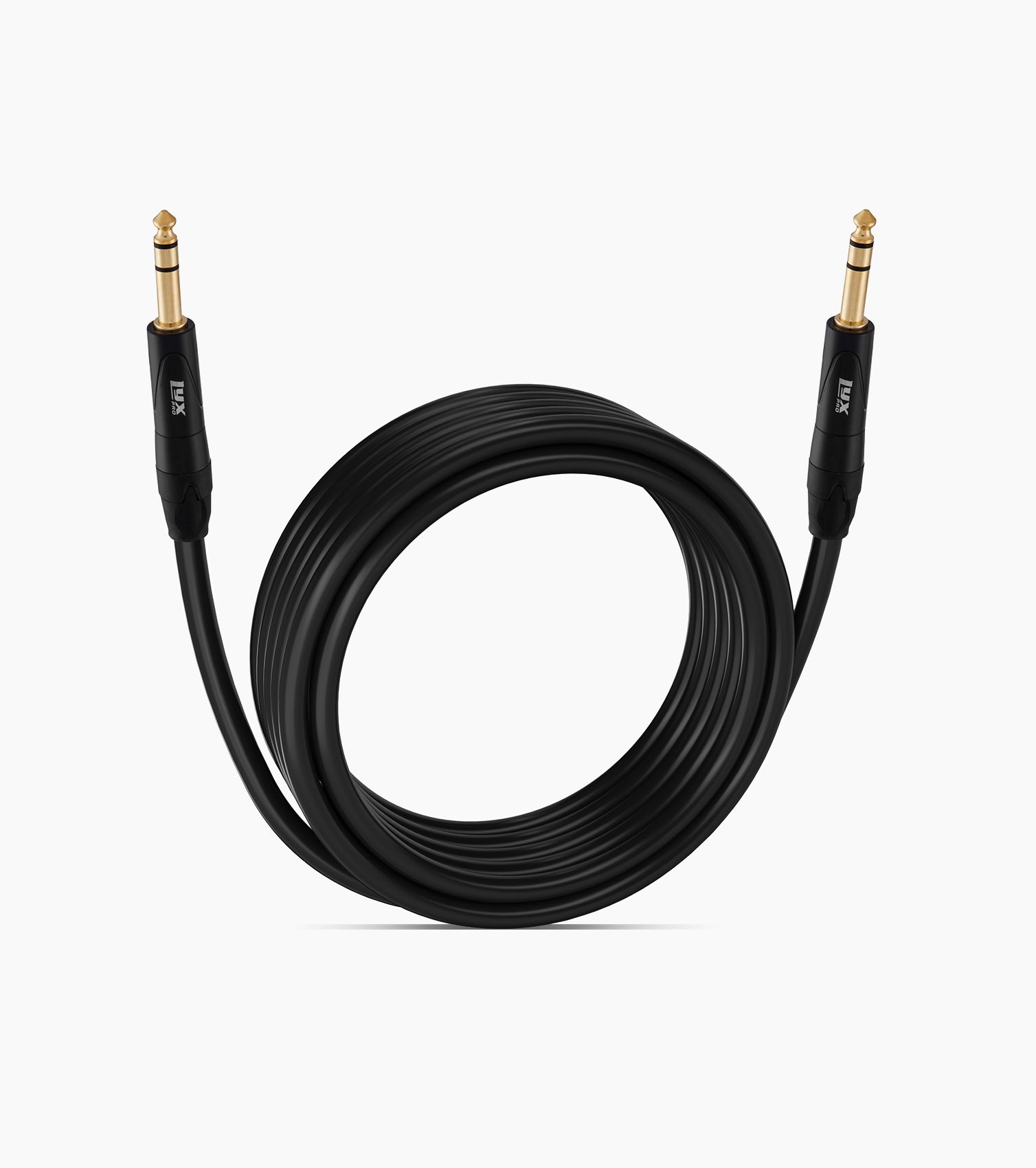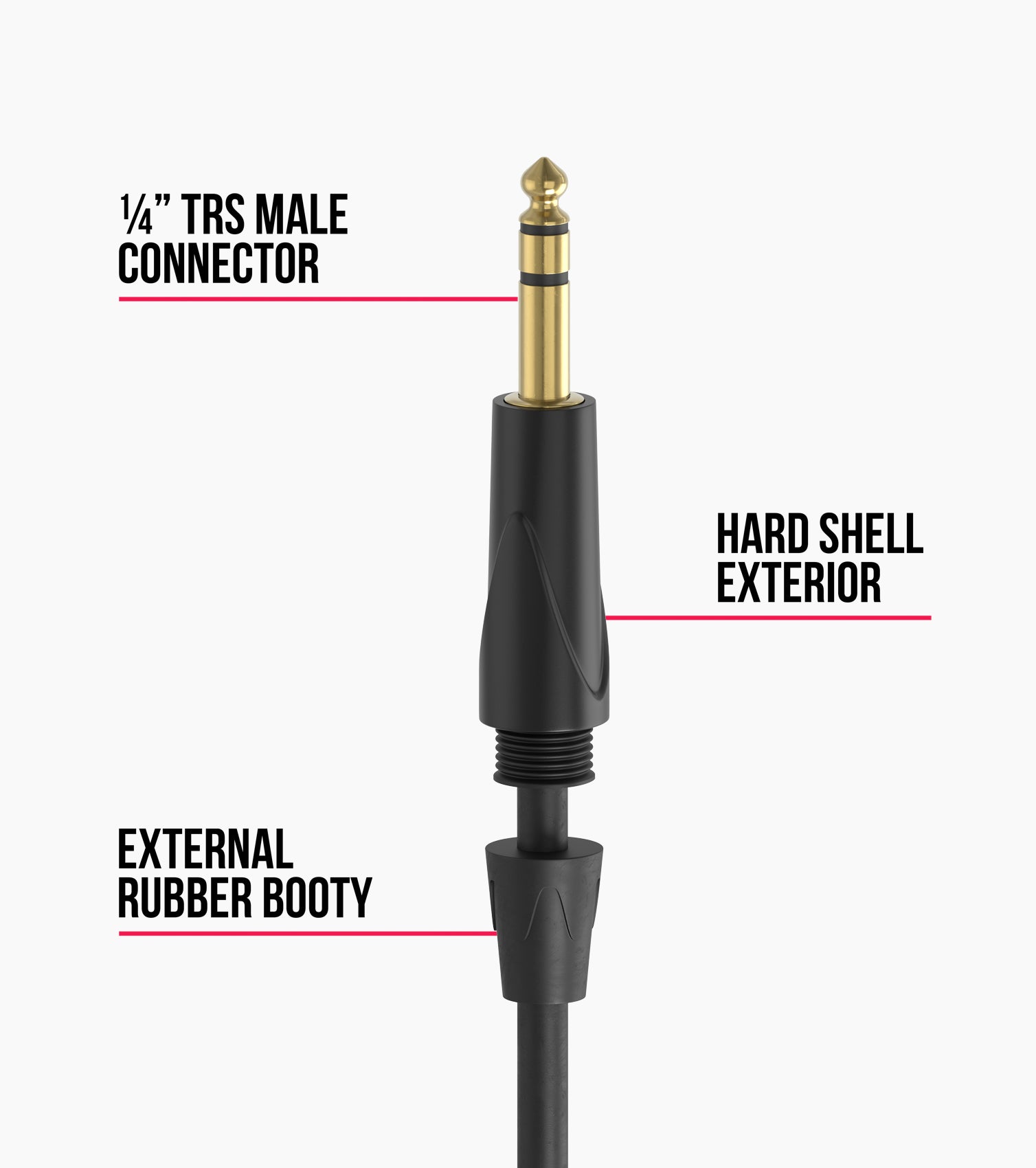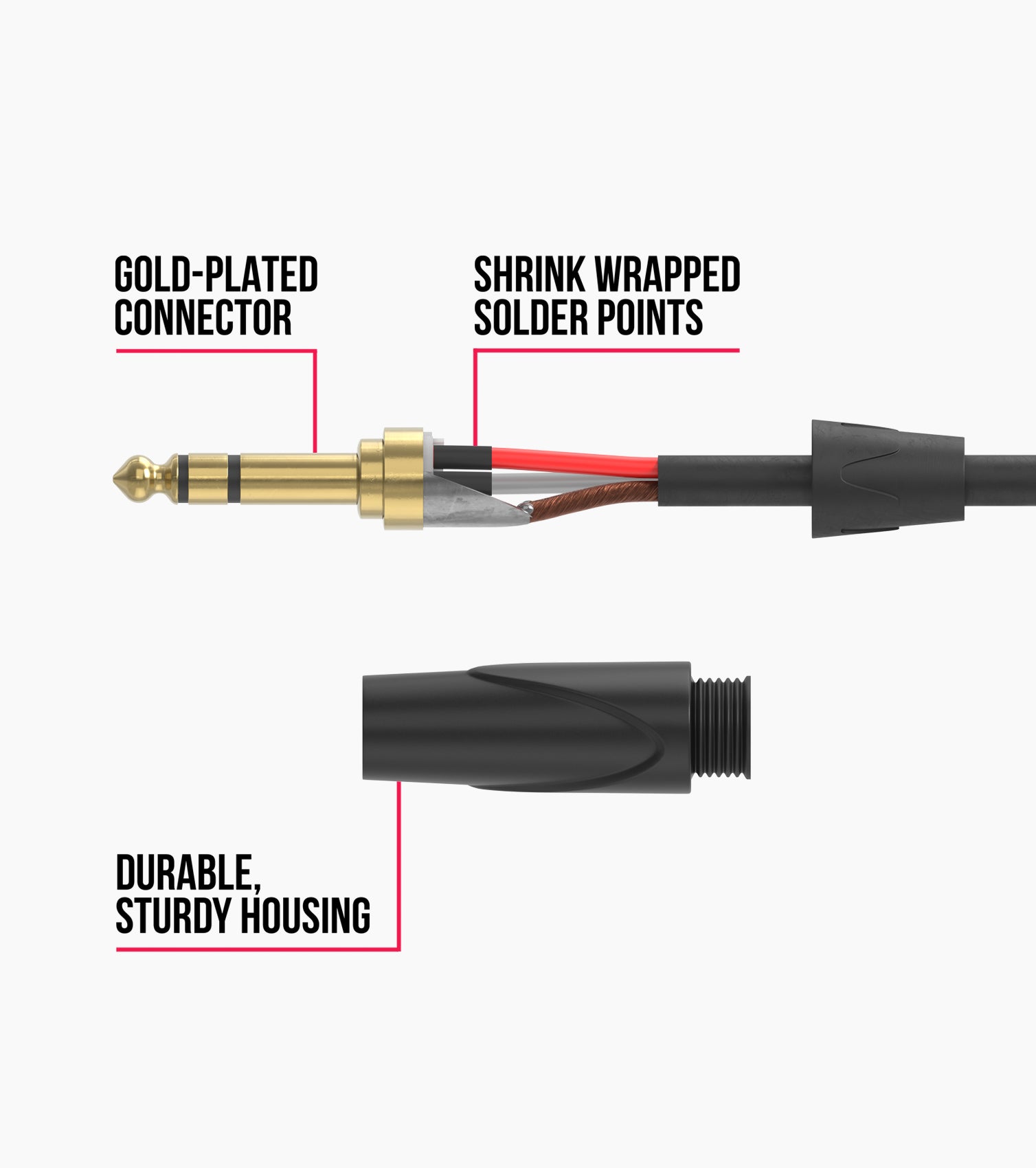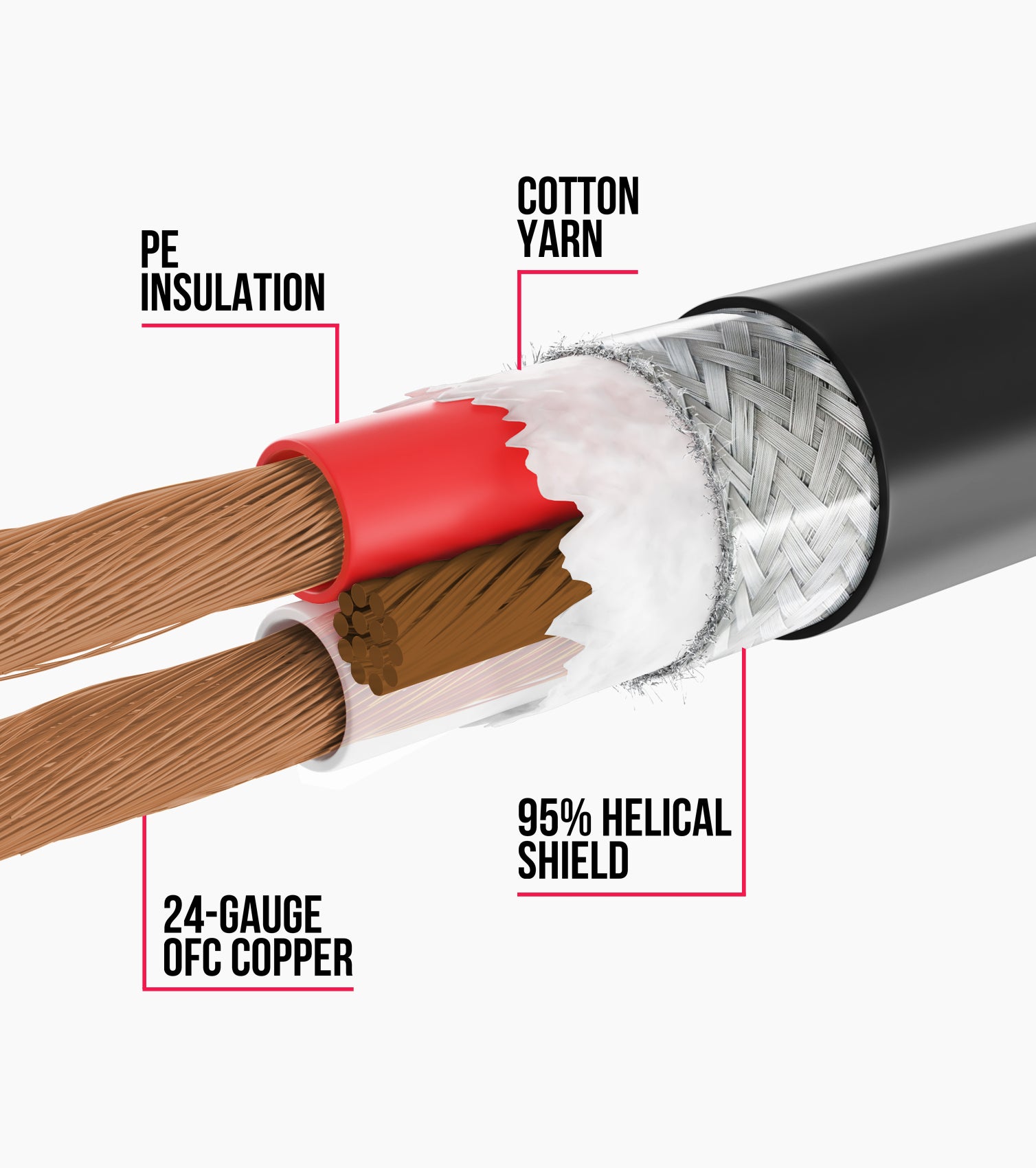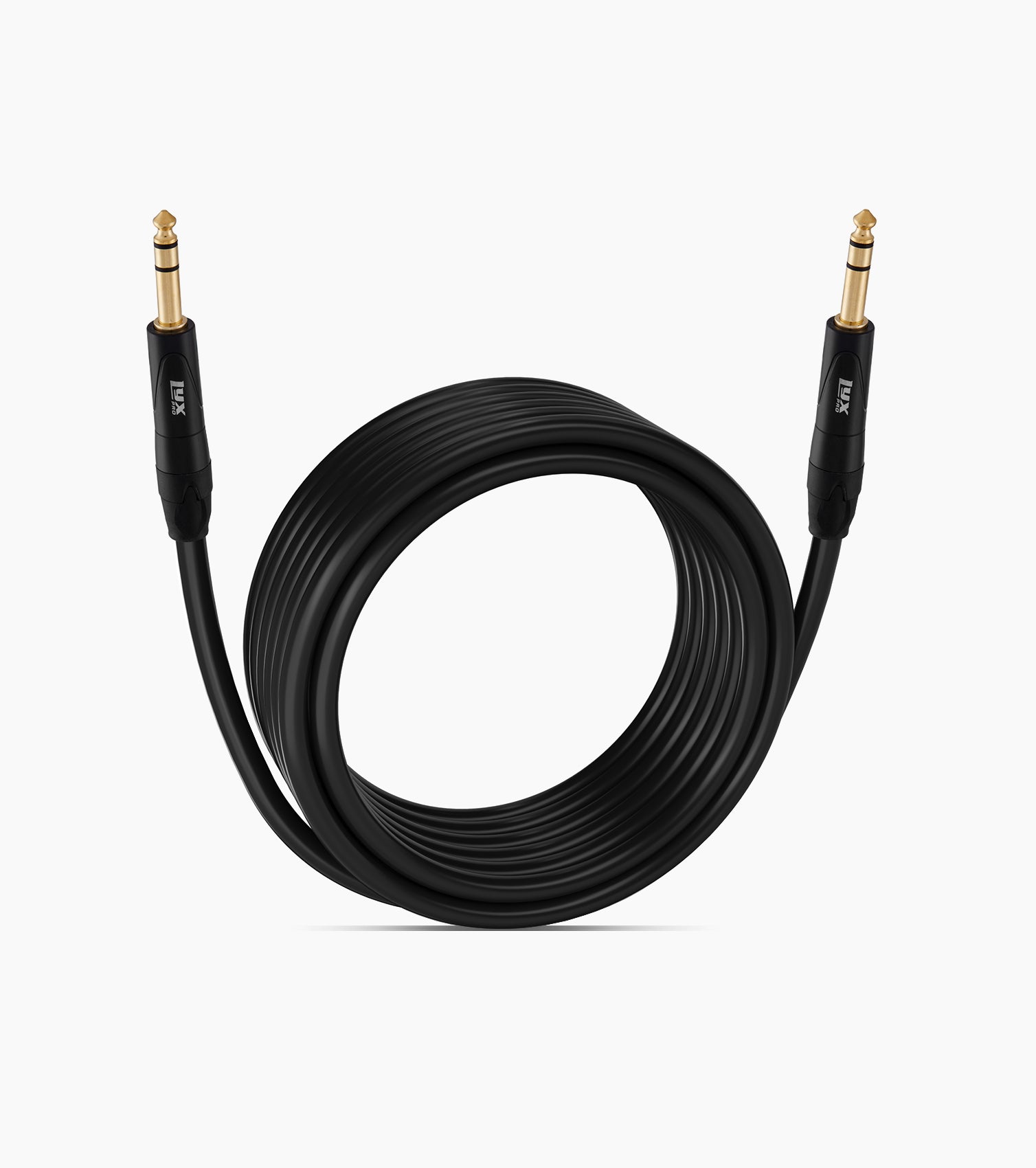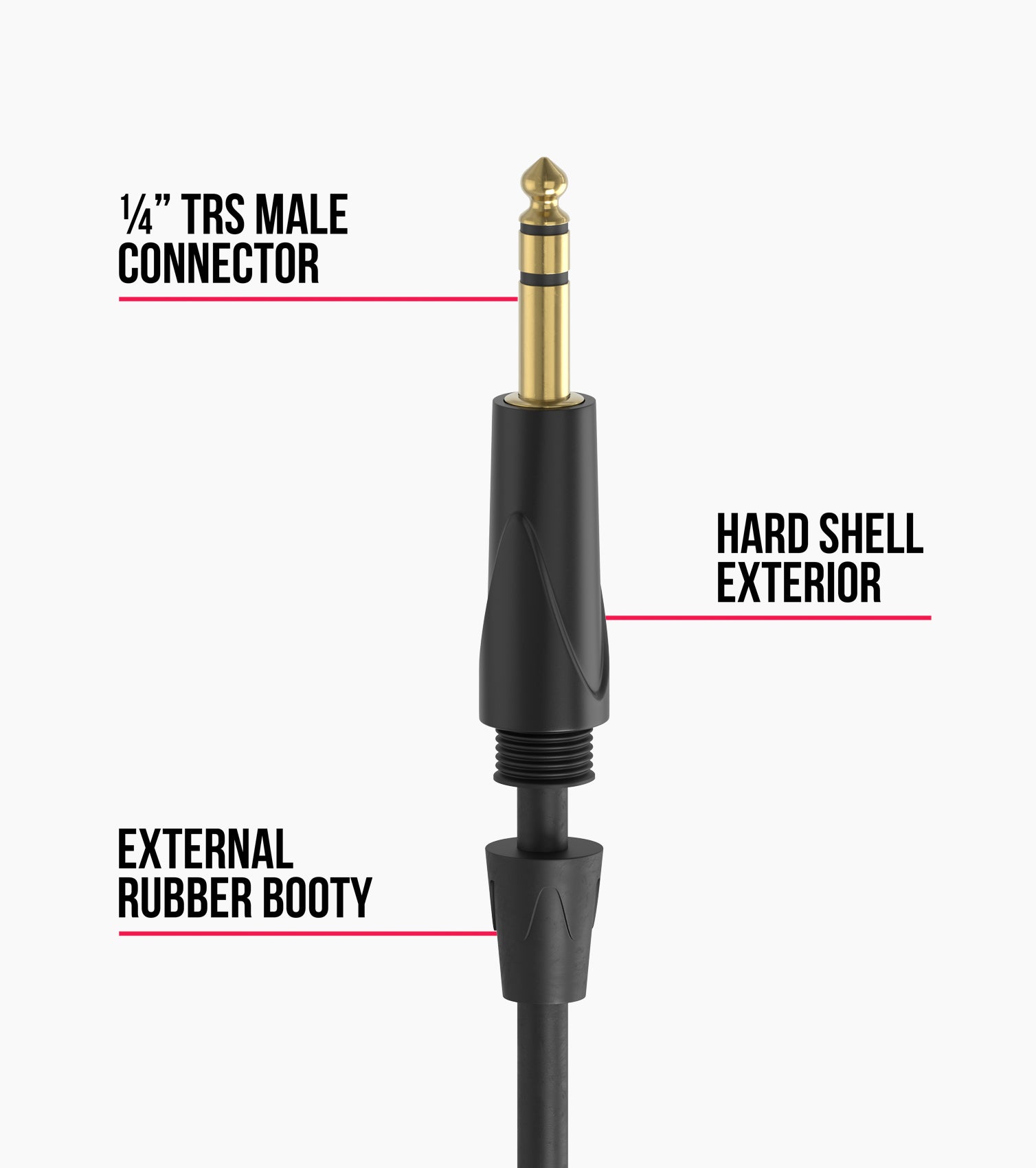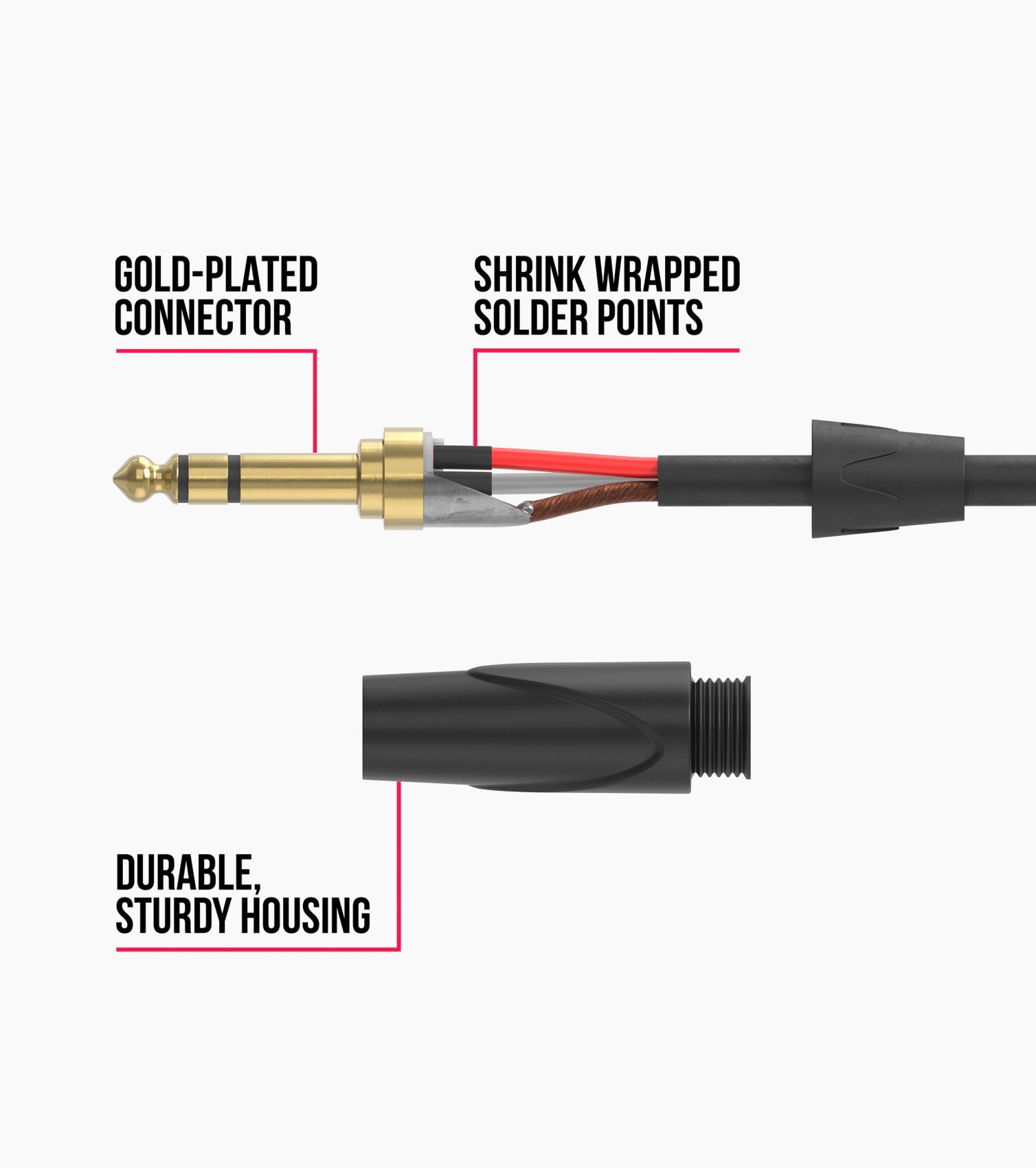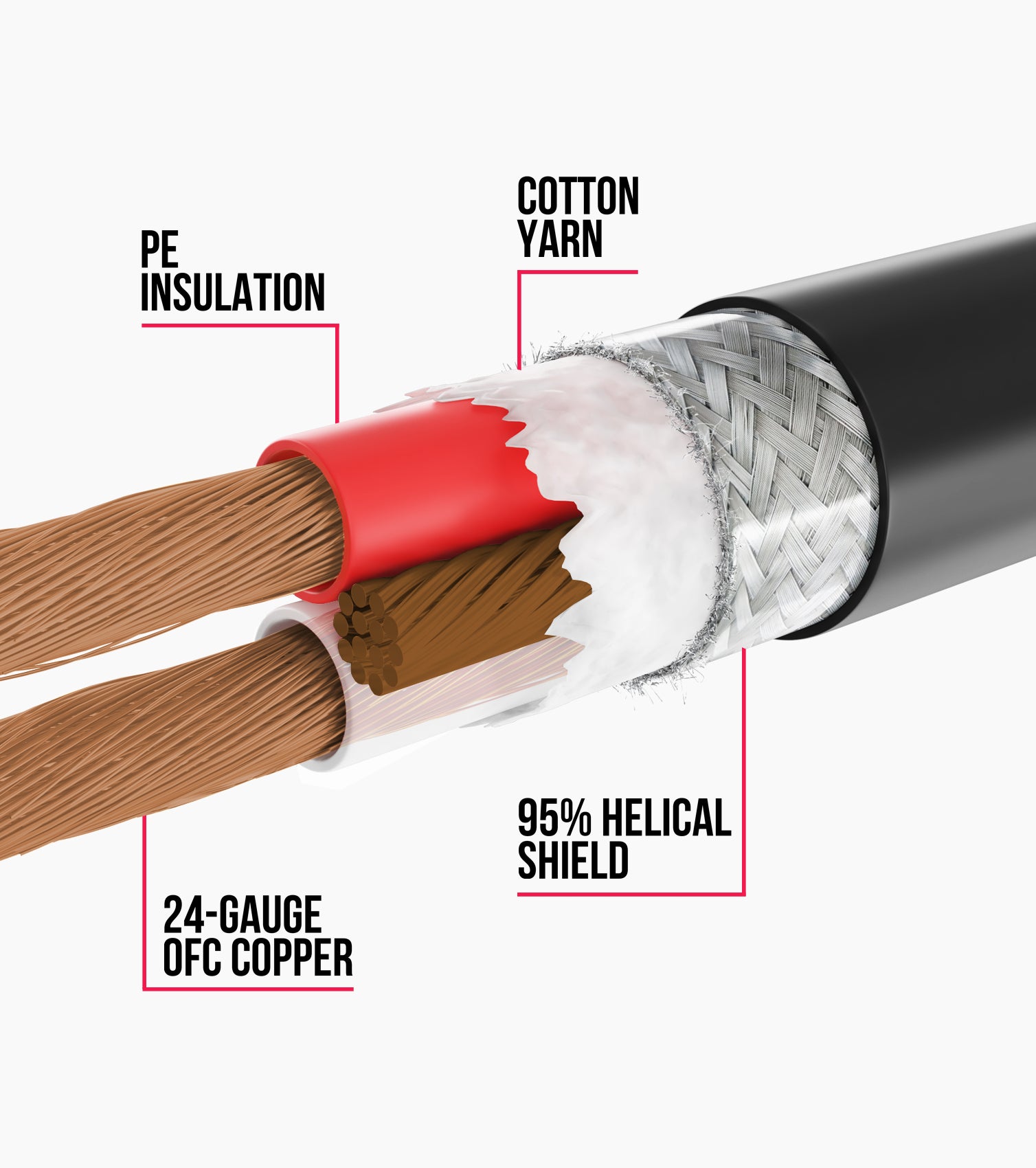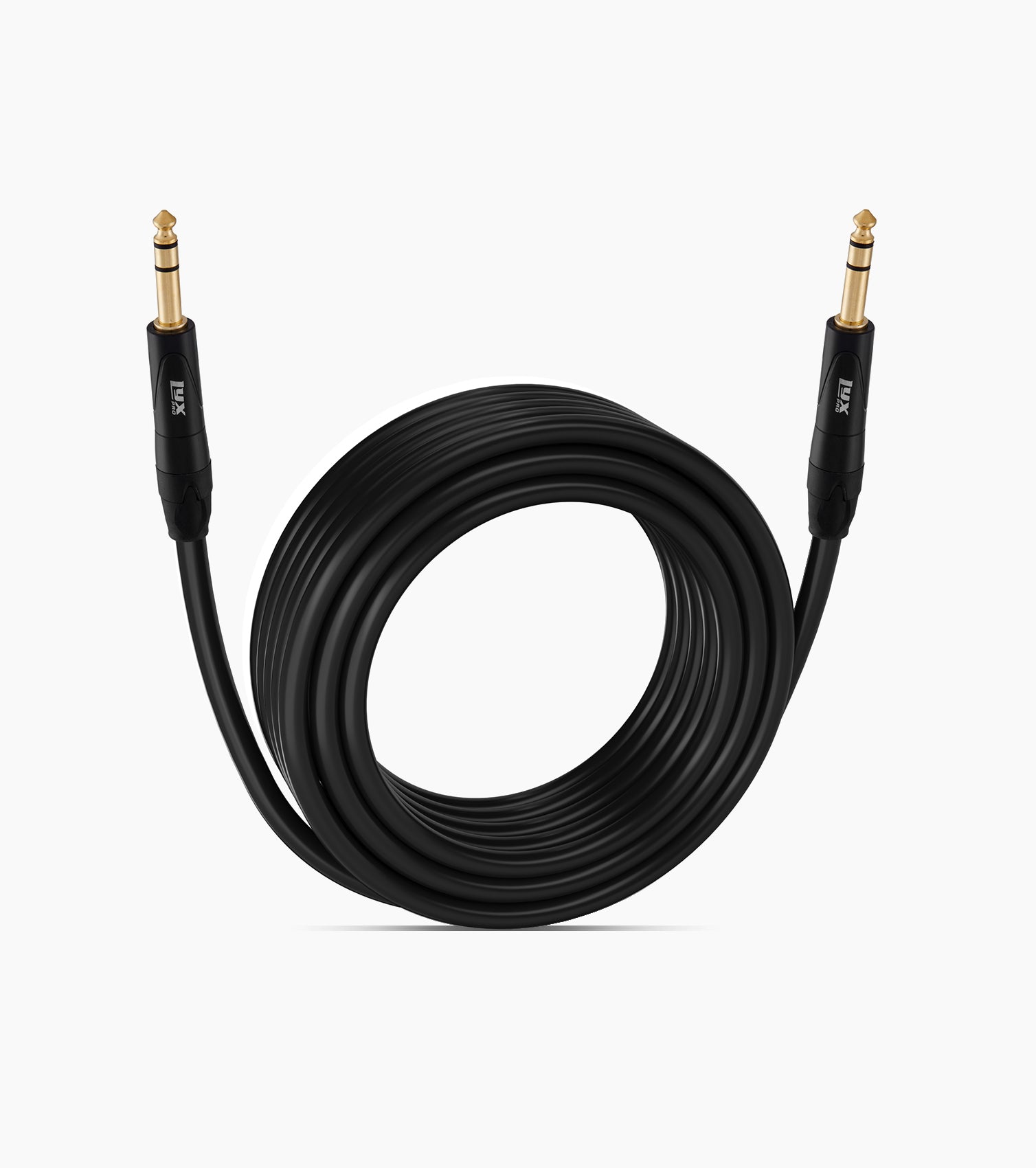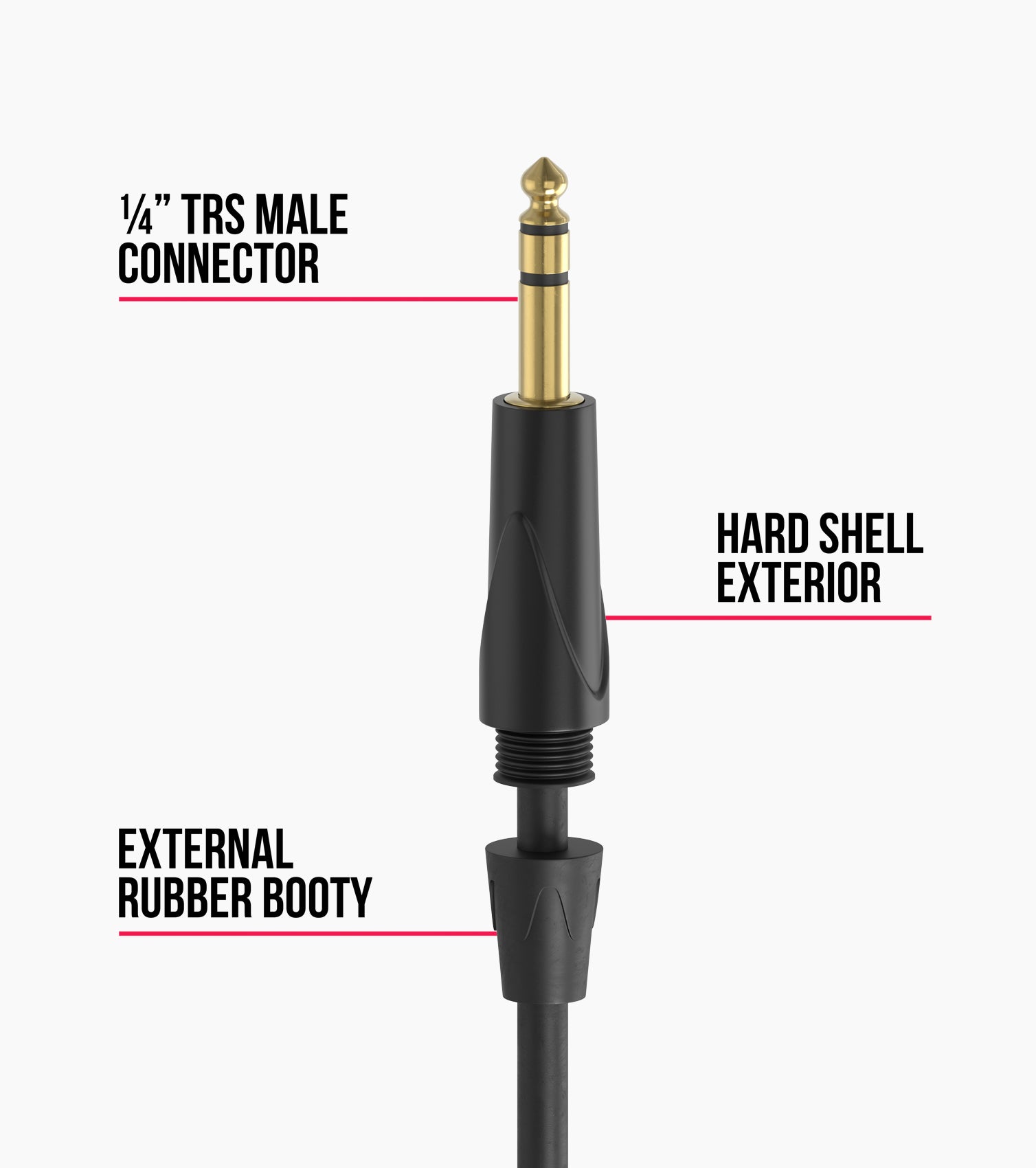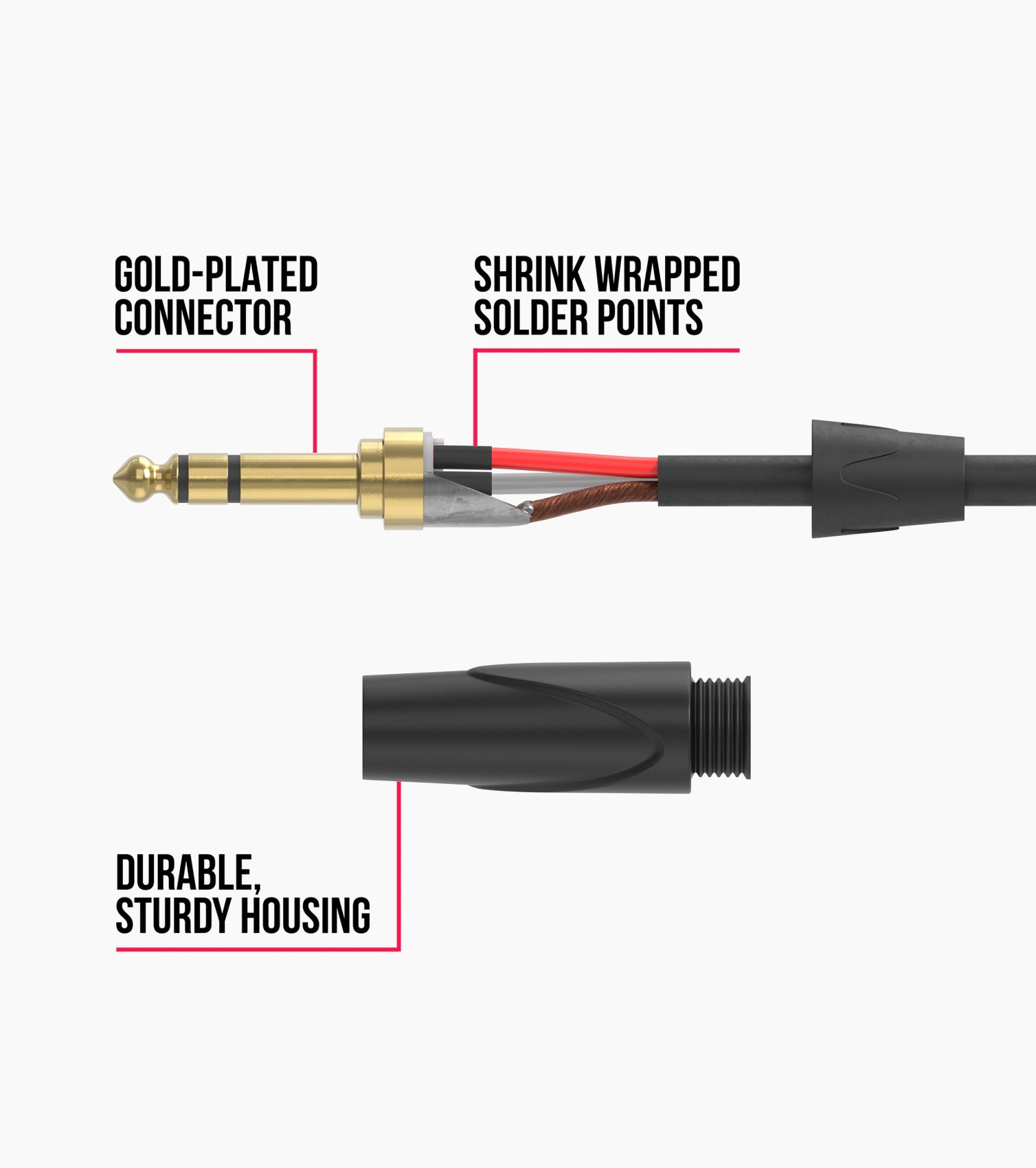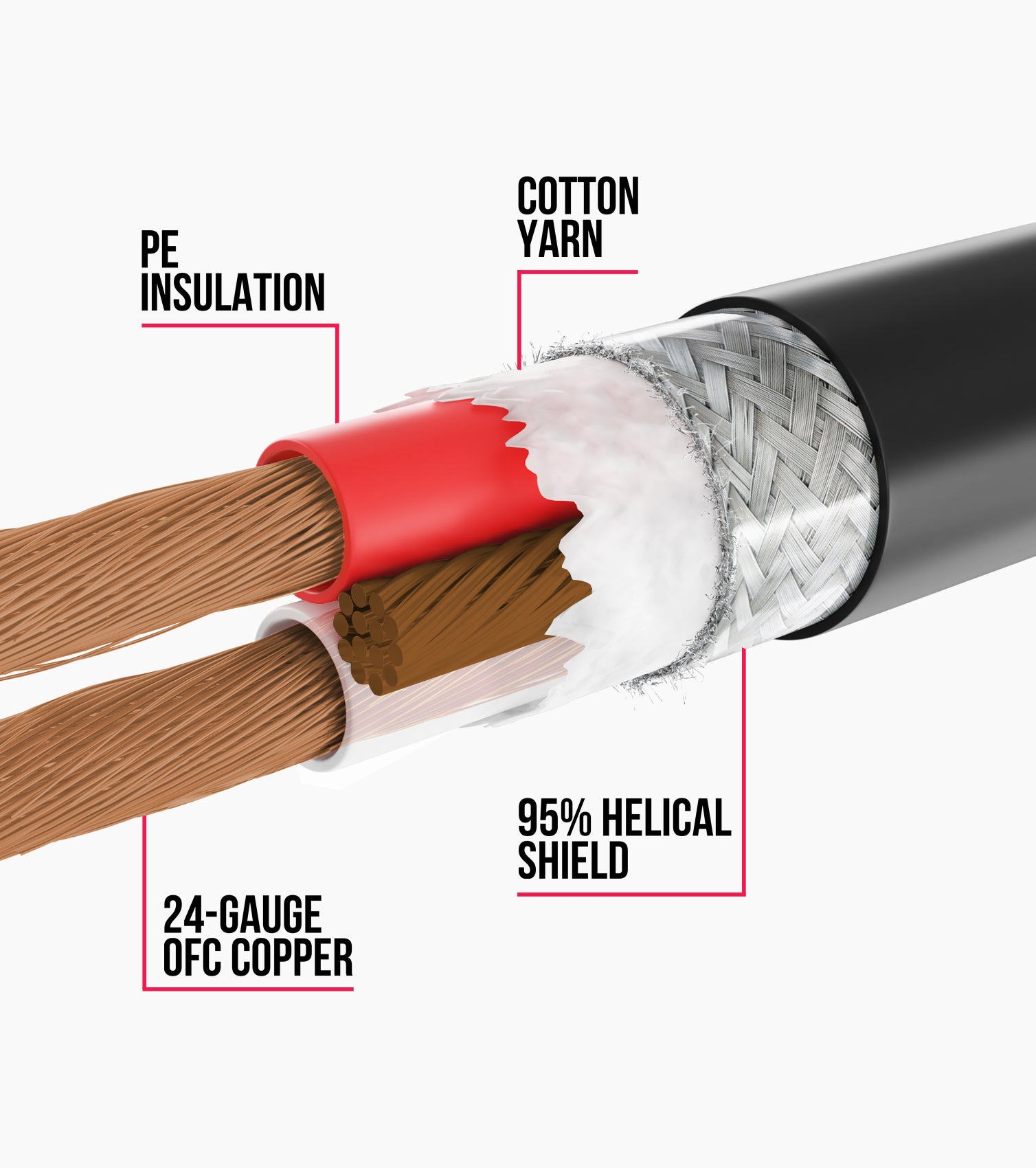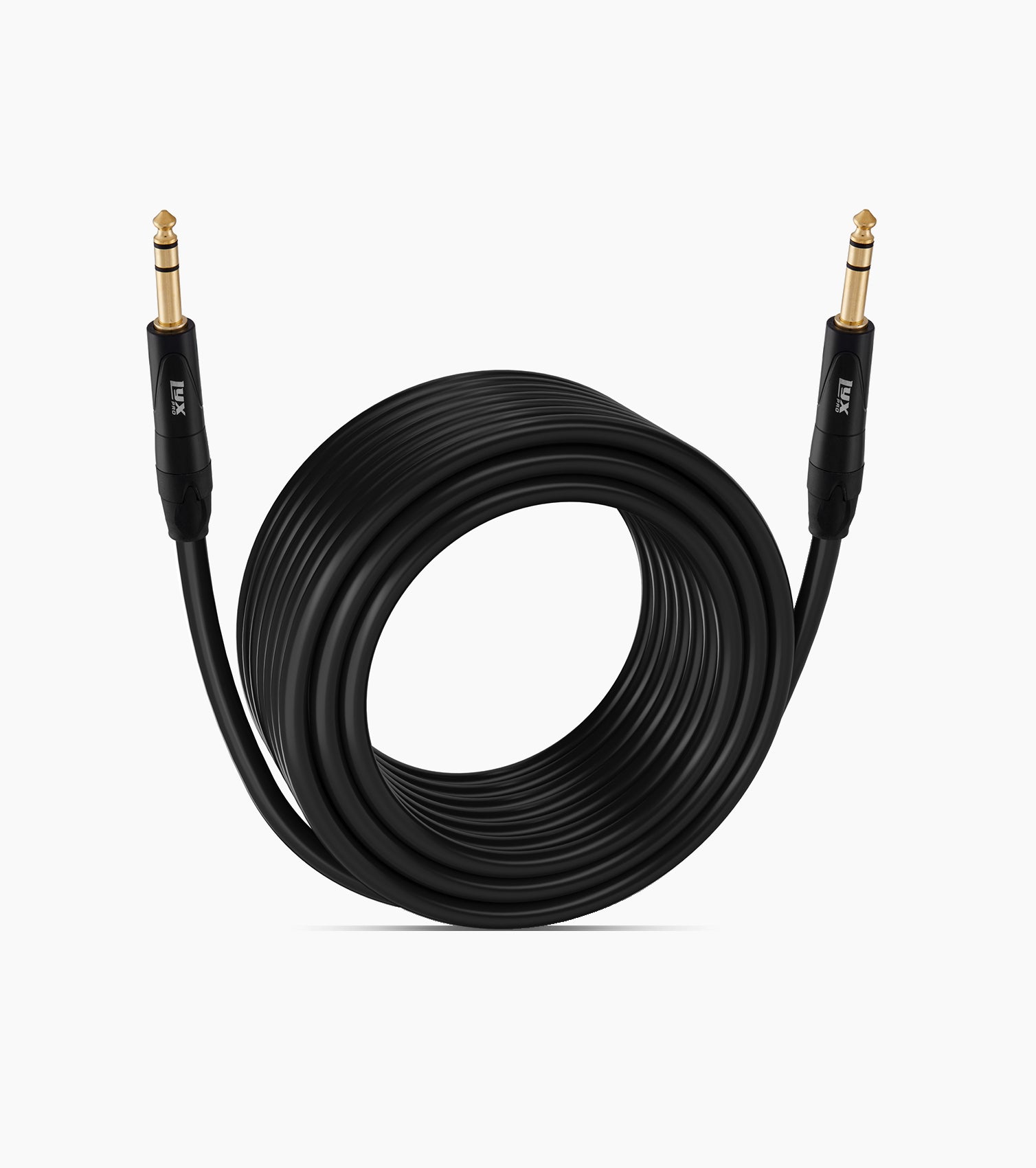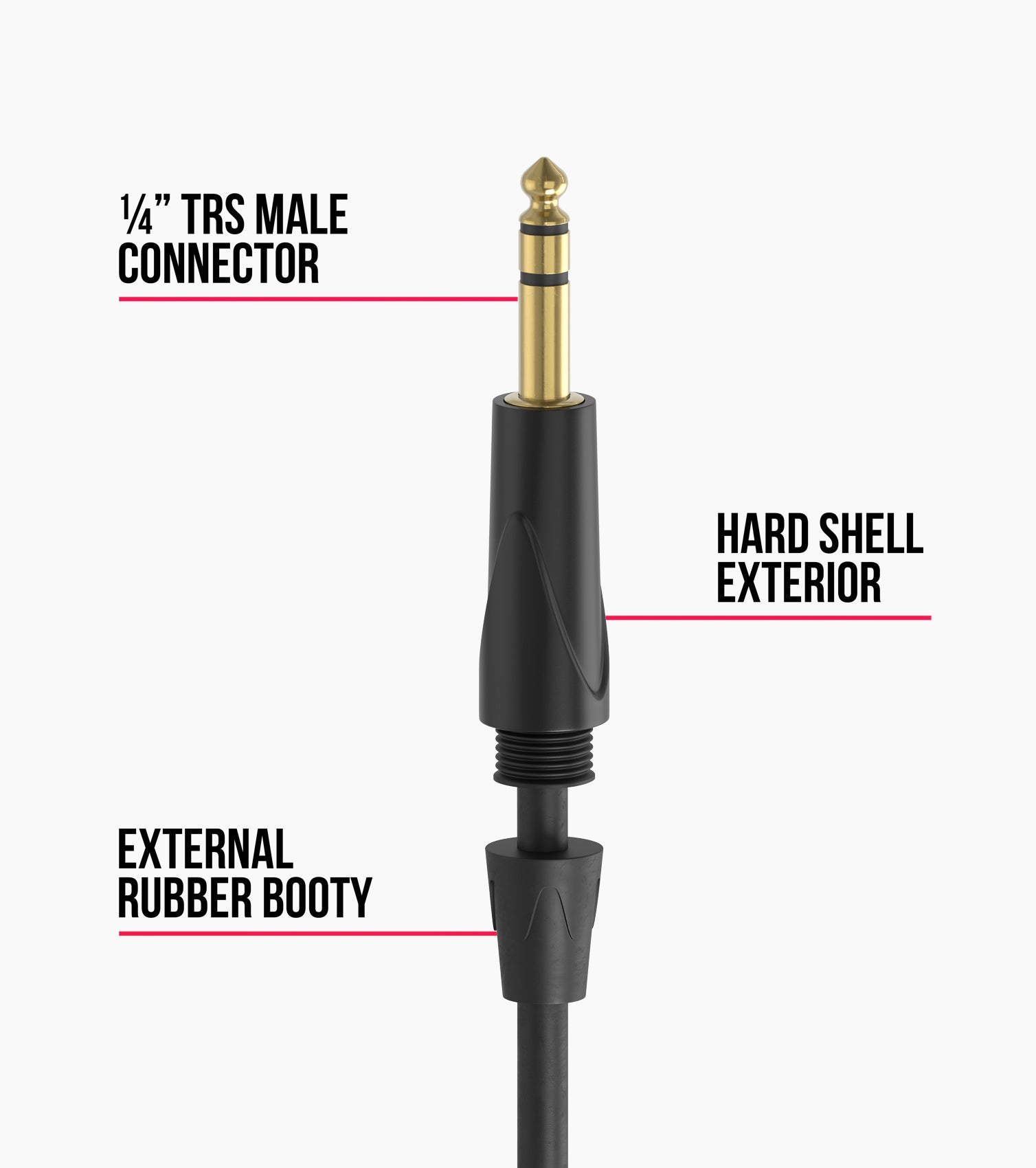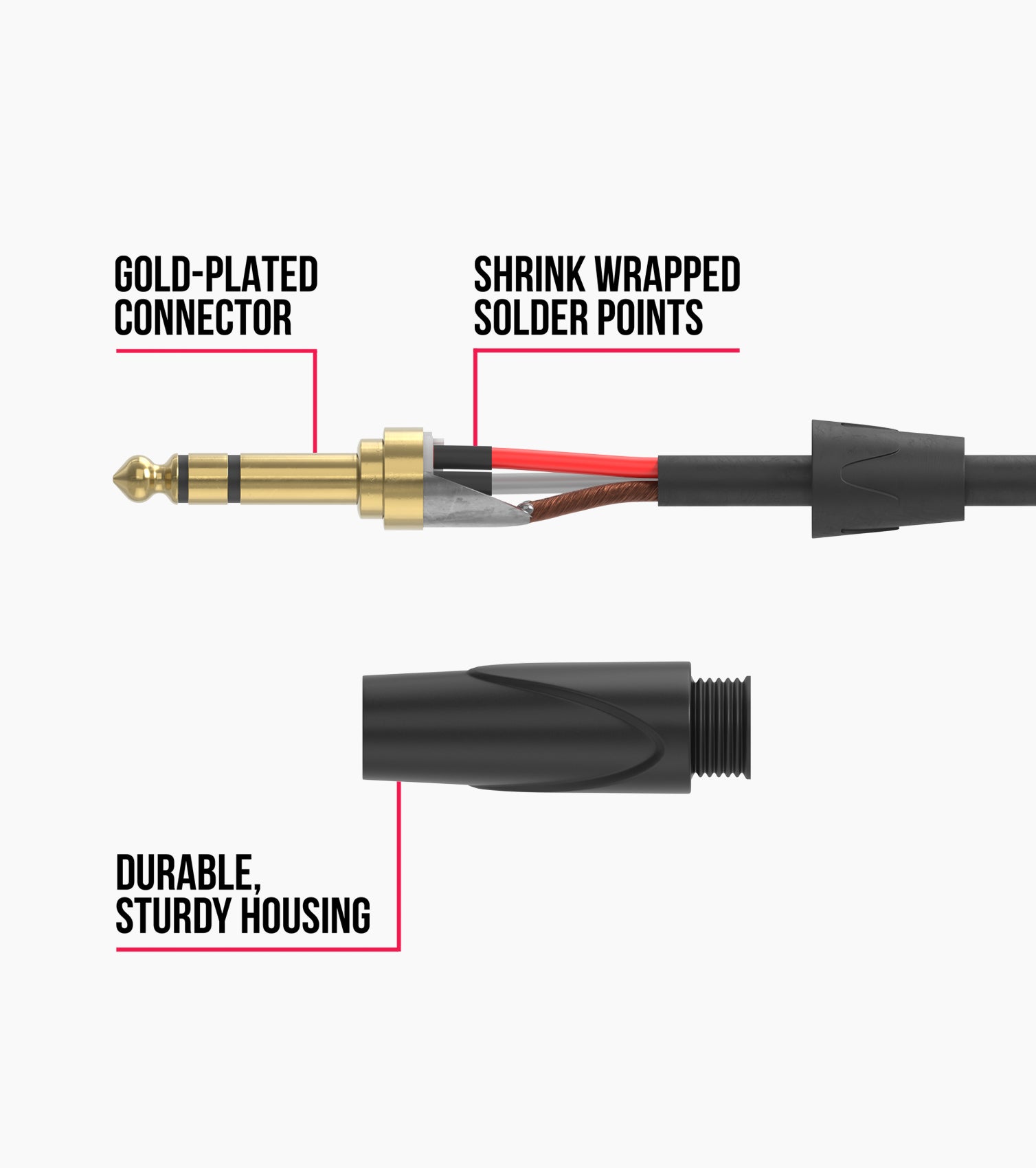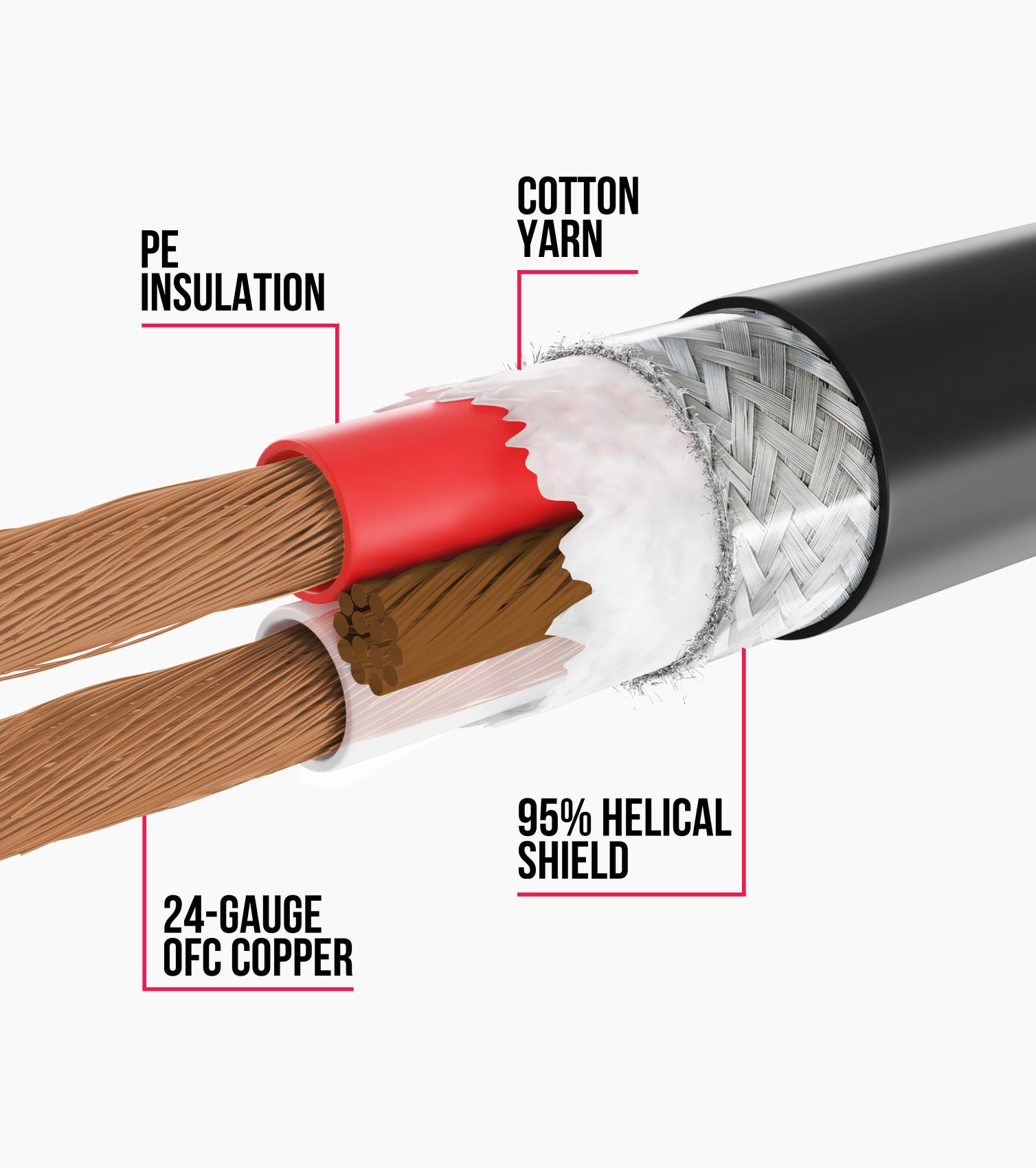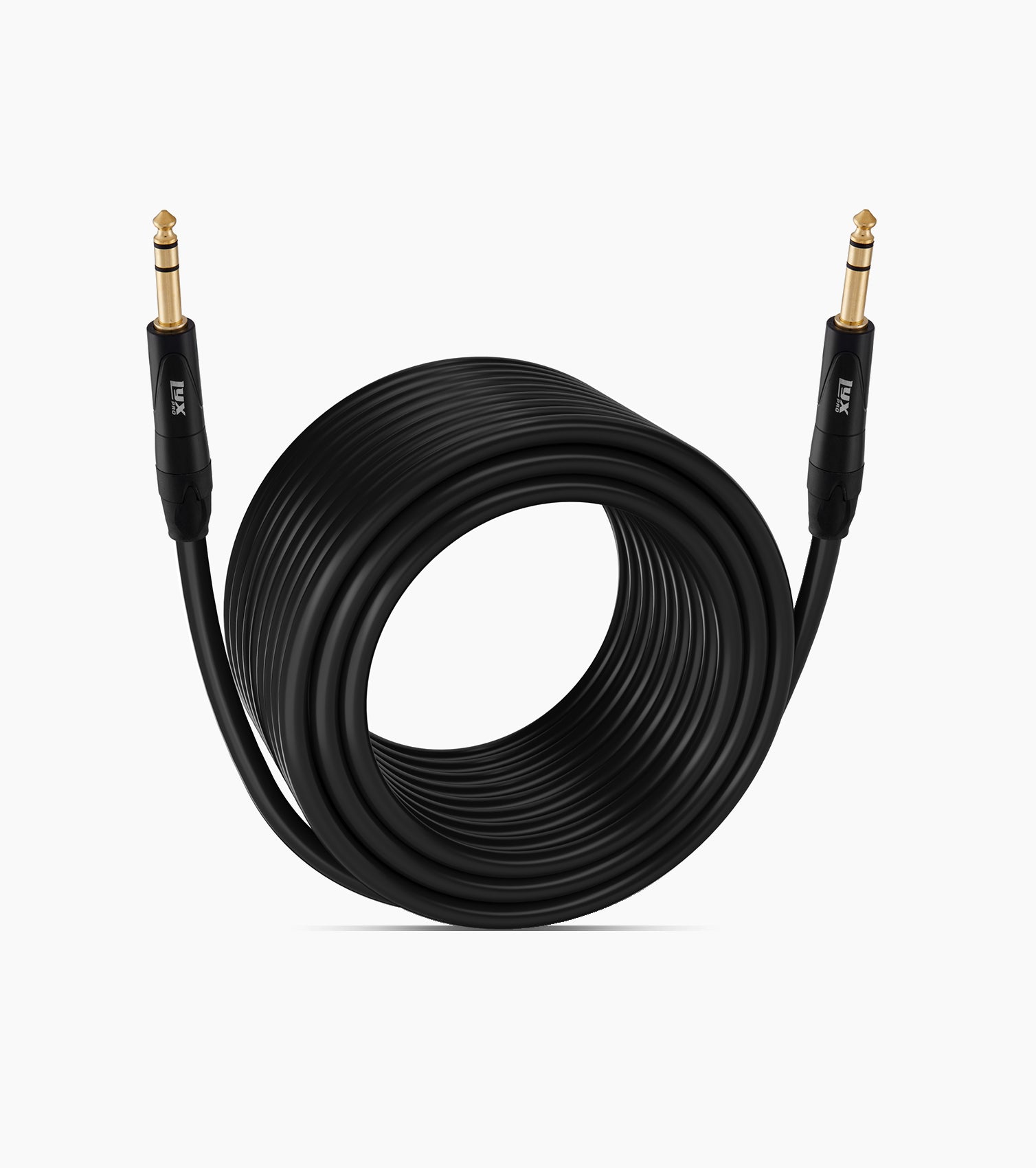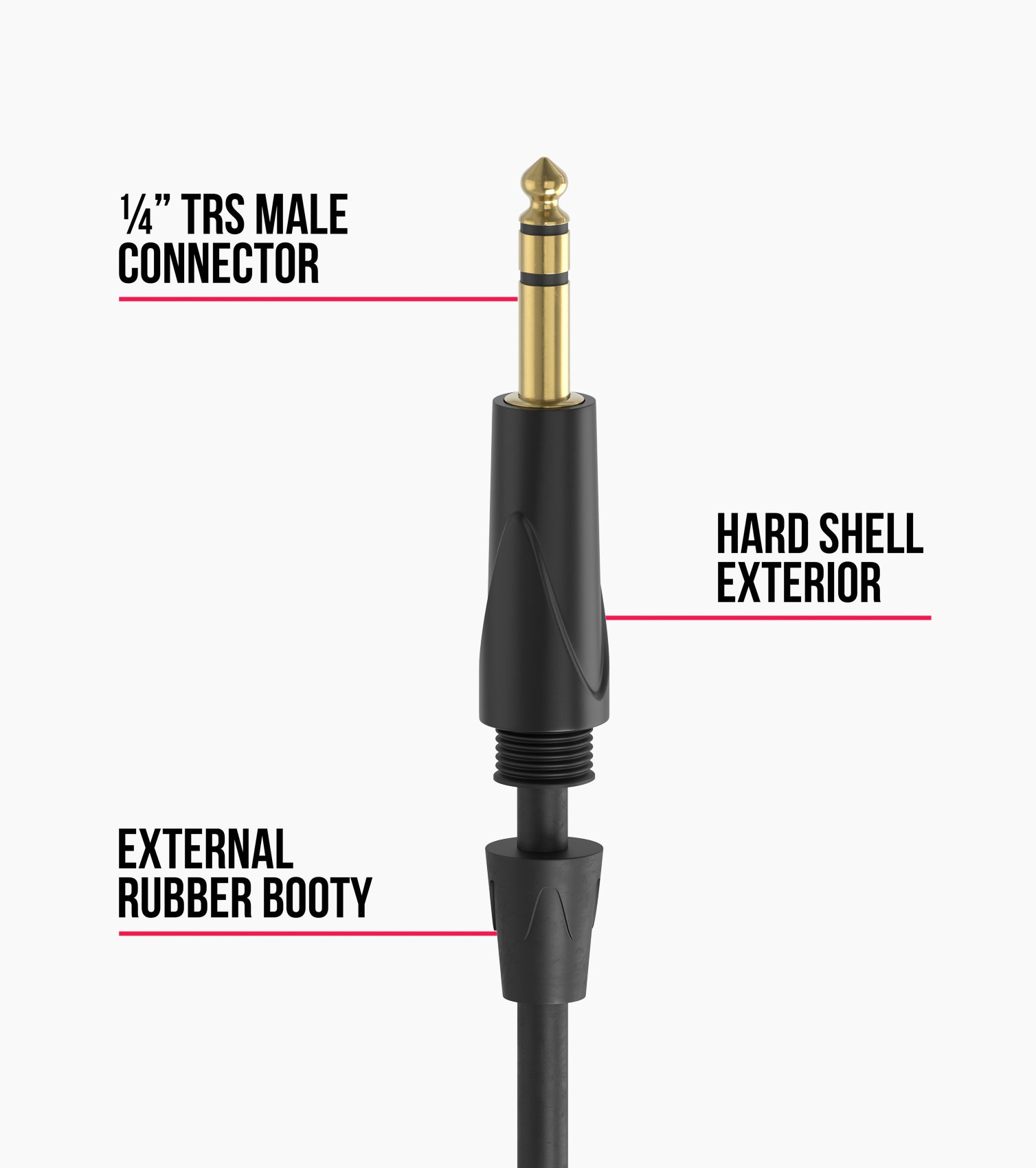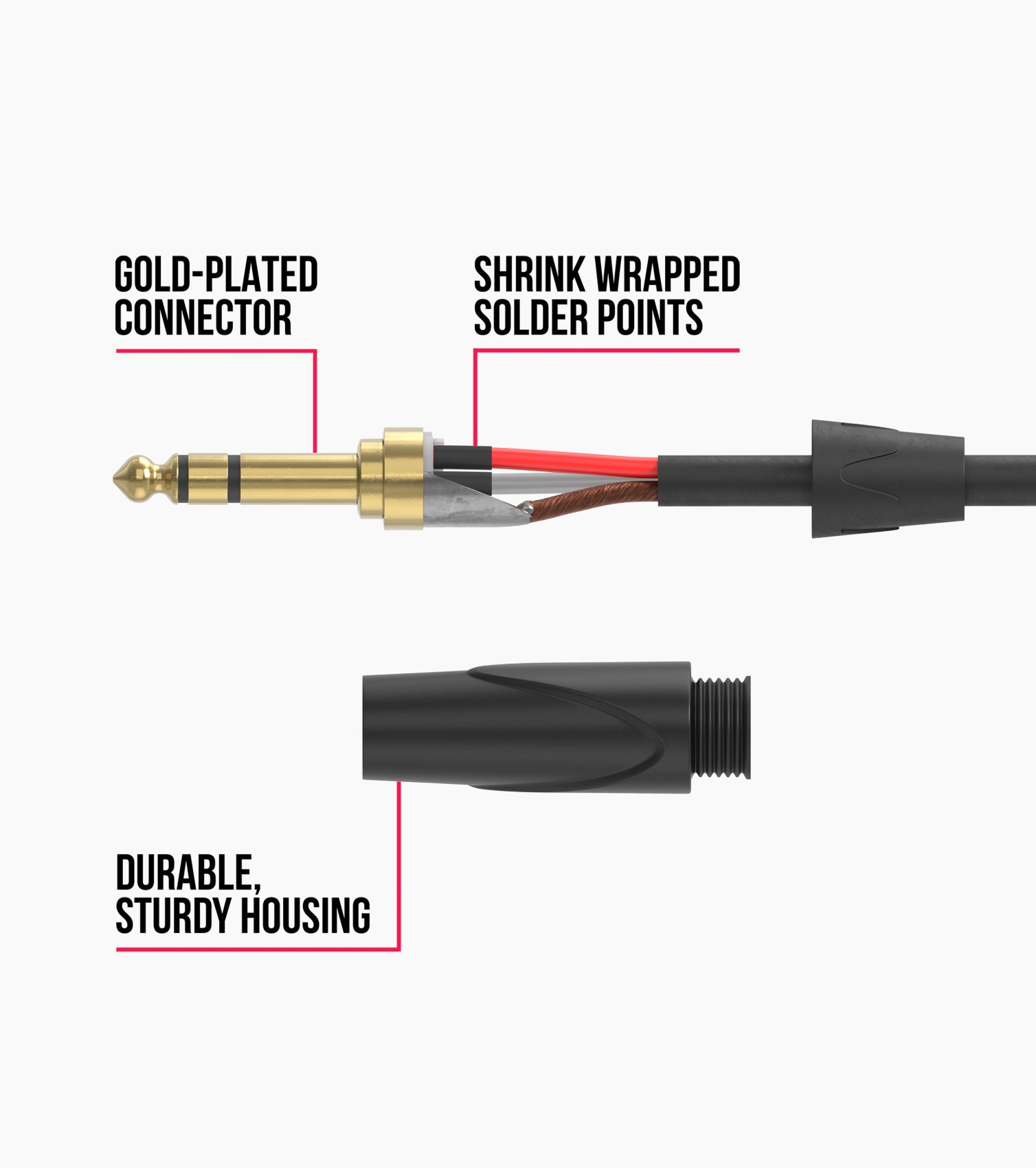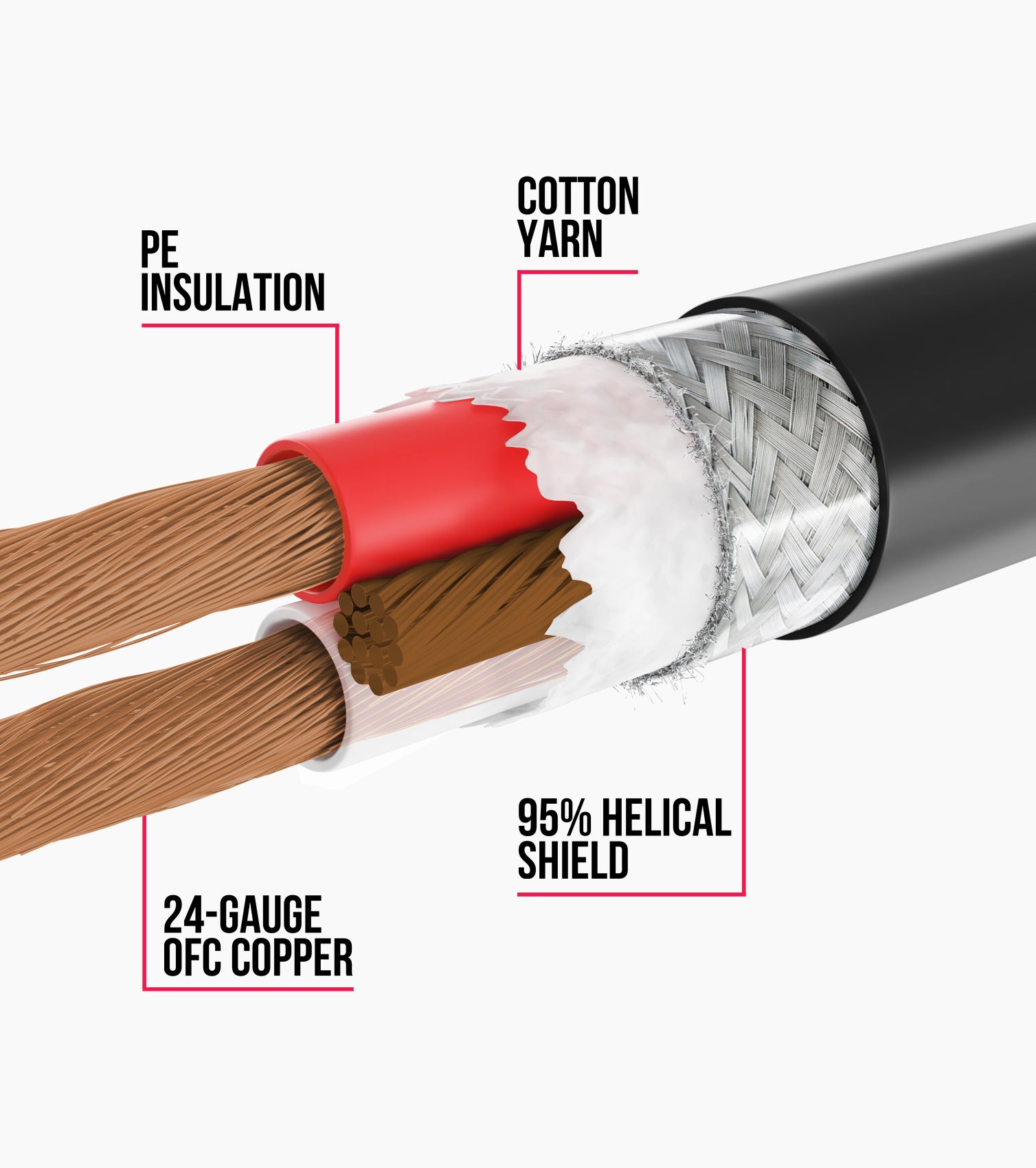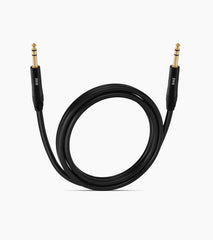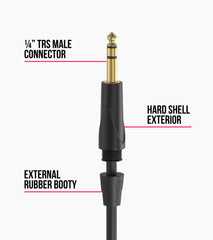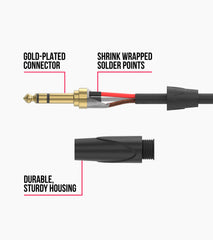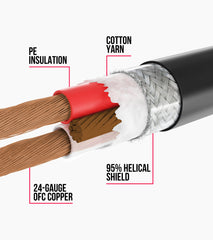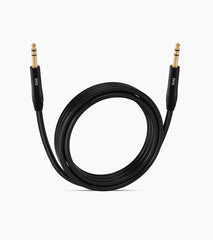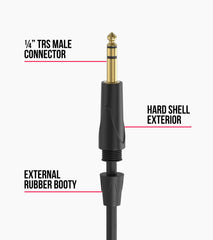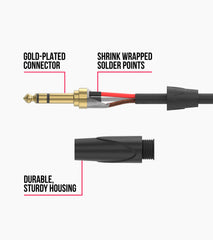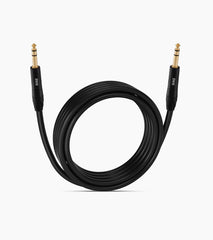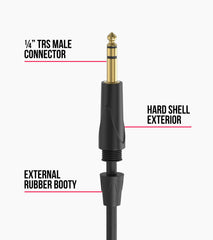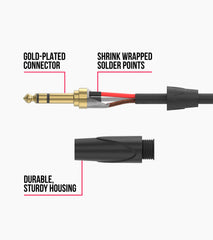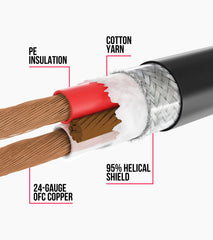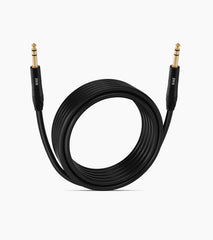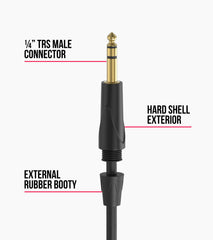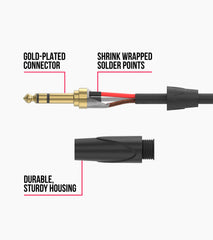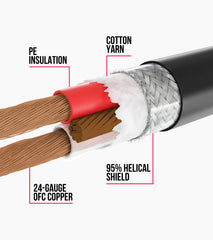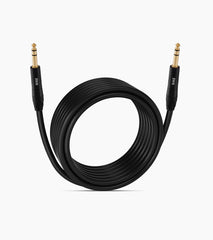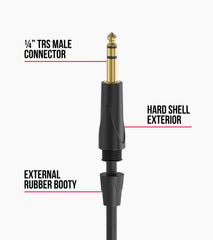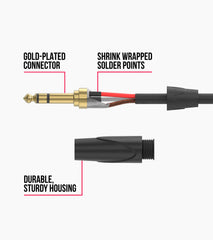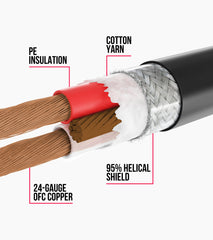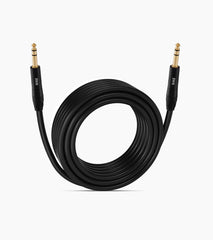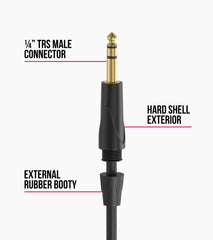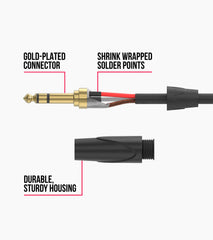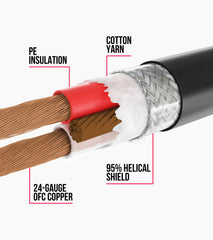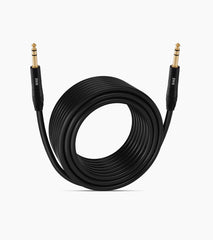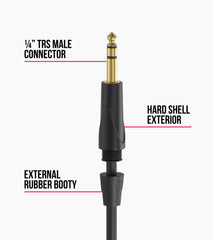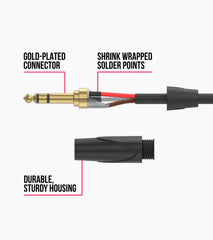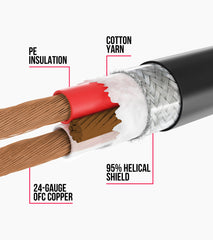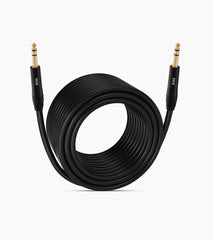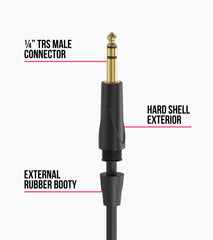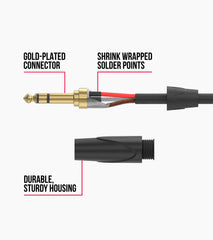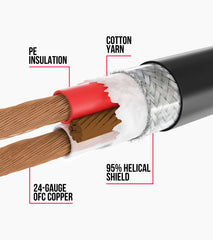 Free shipping on all orders
View full details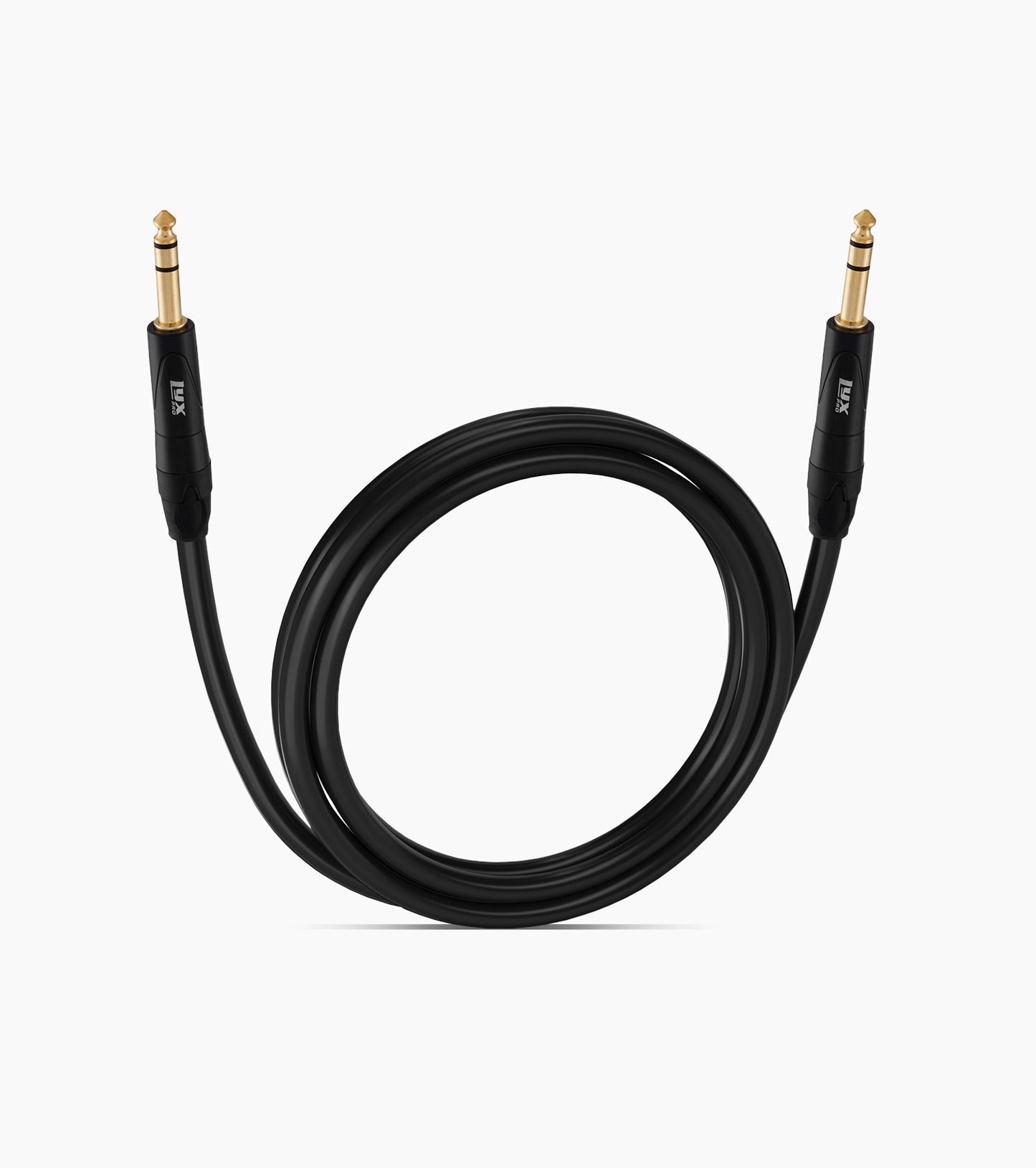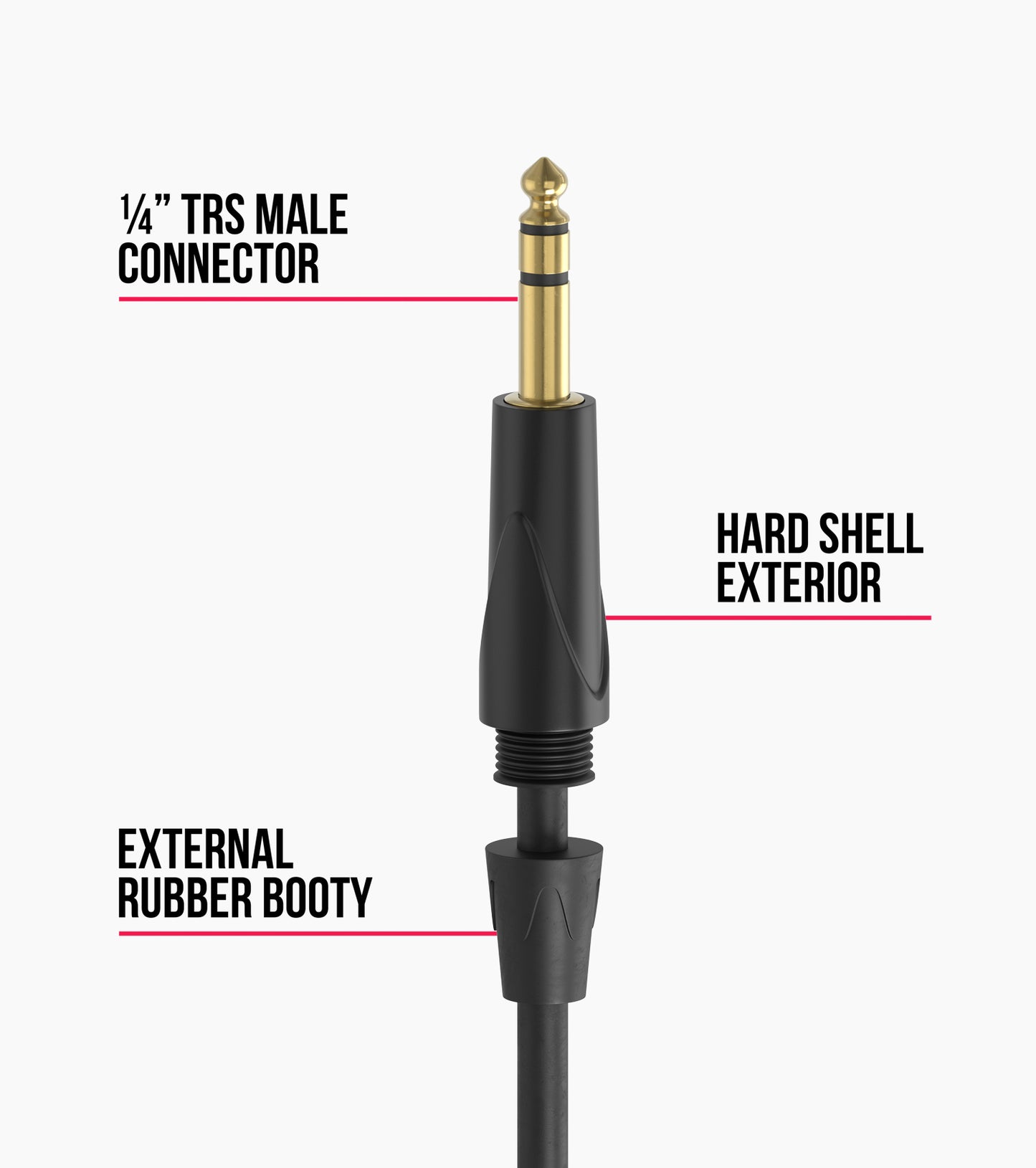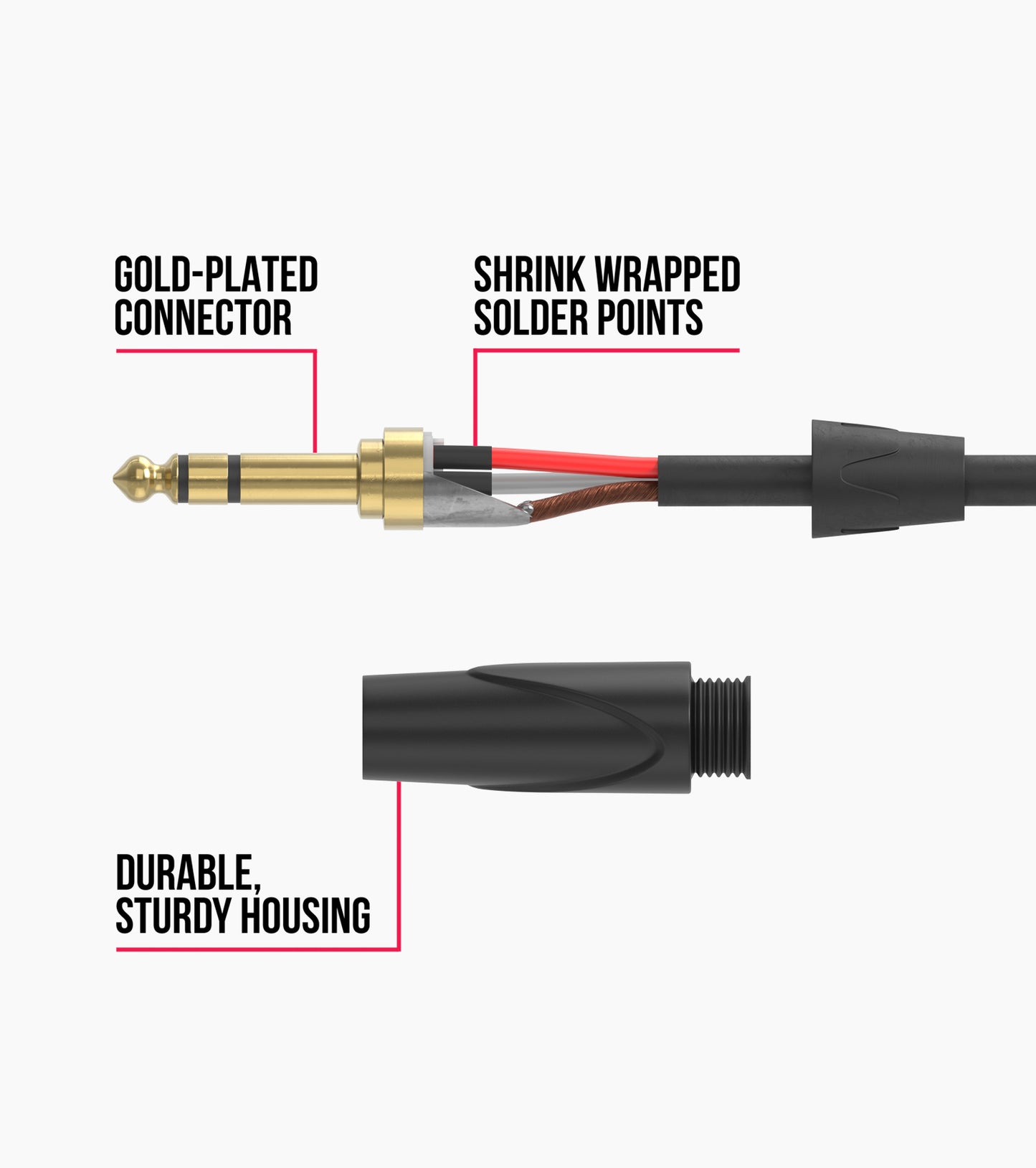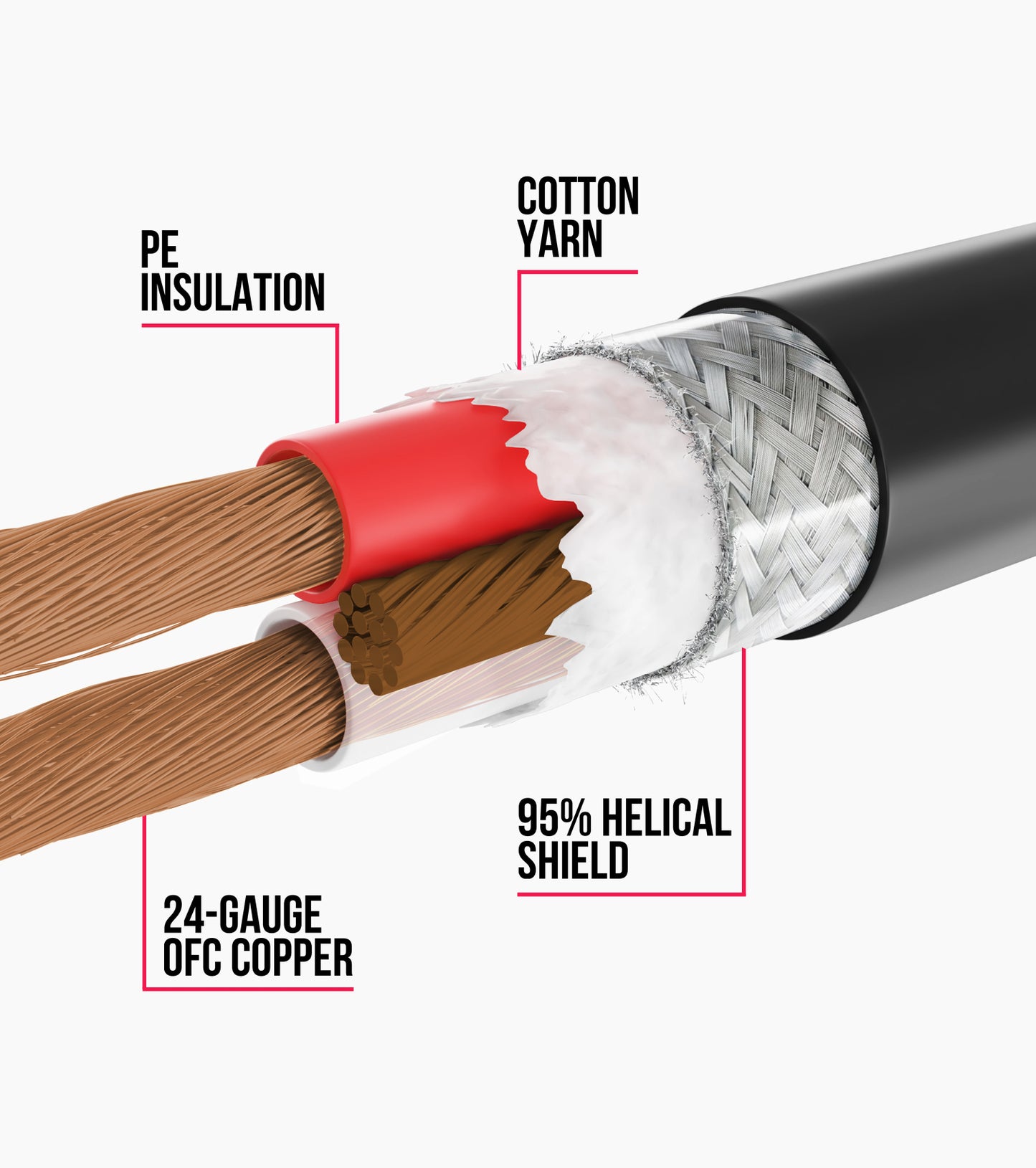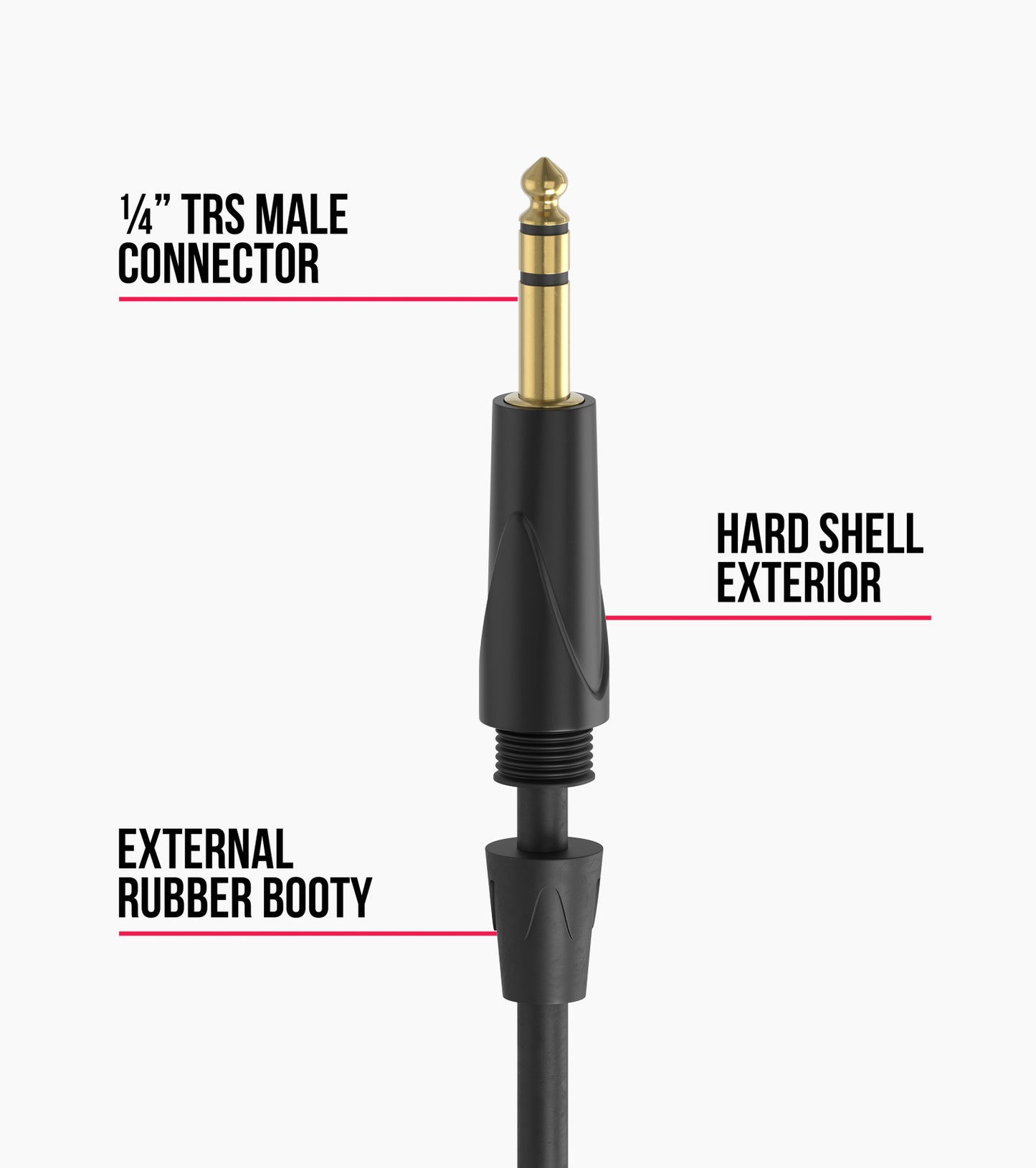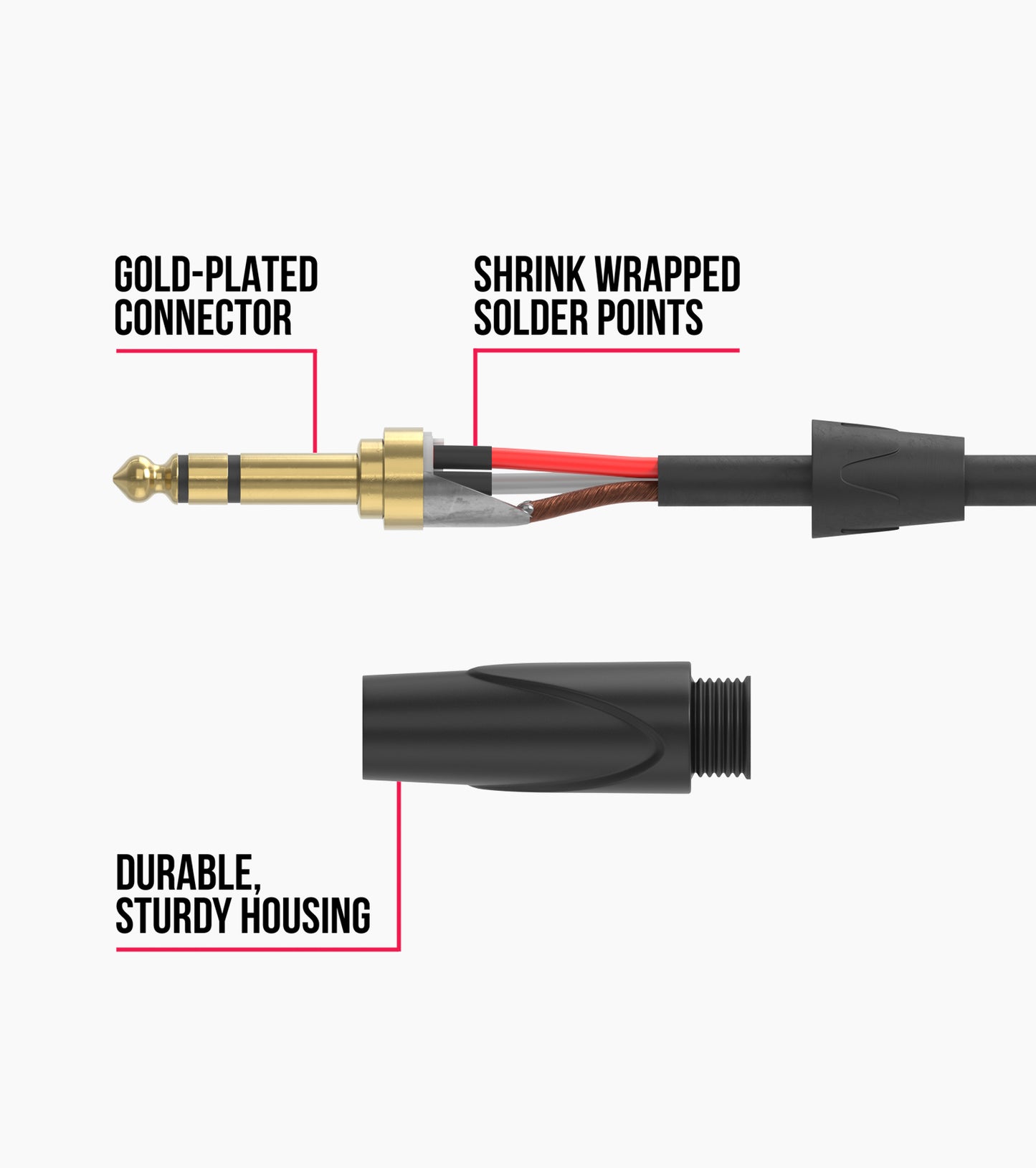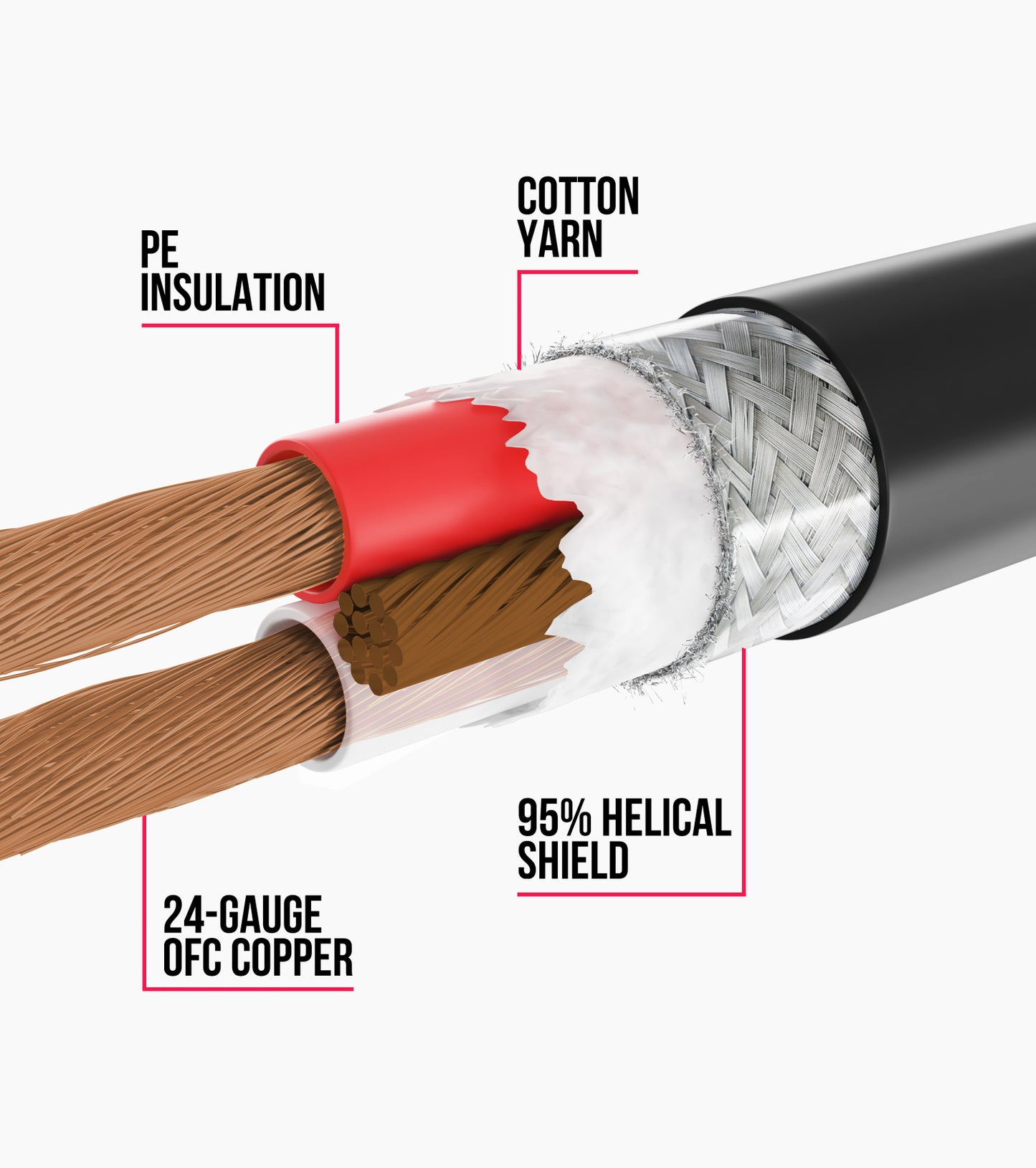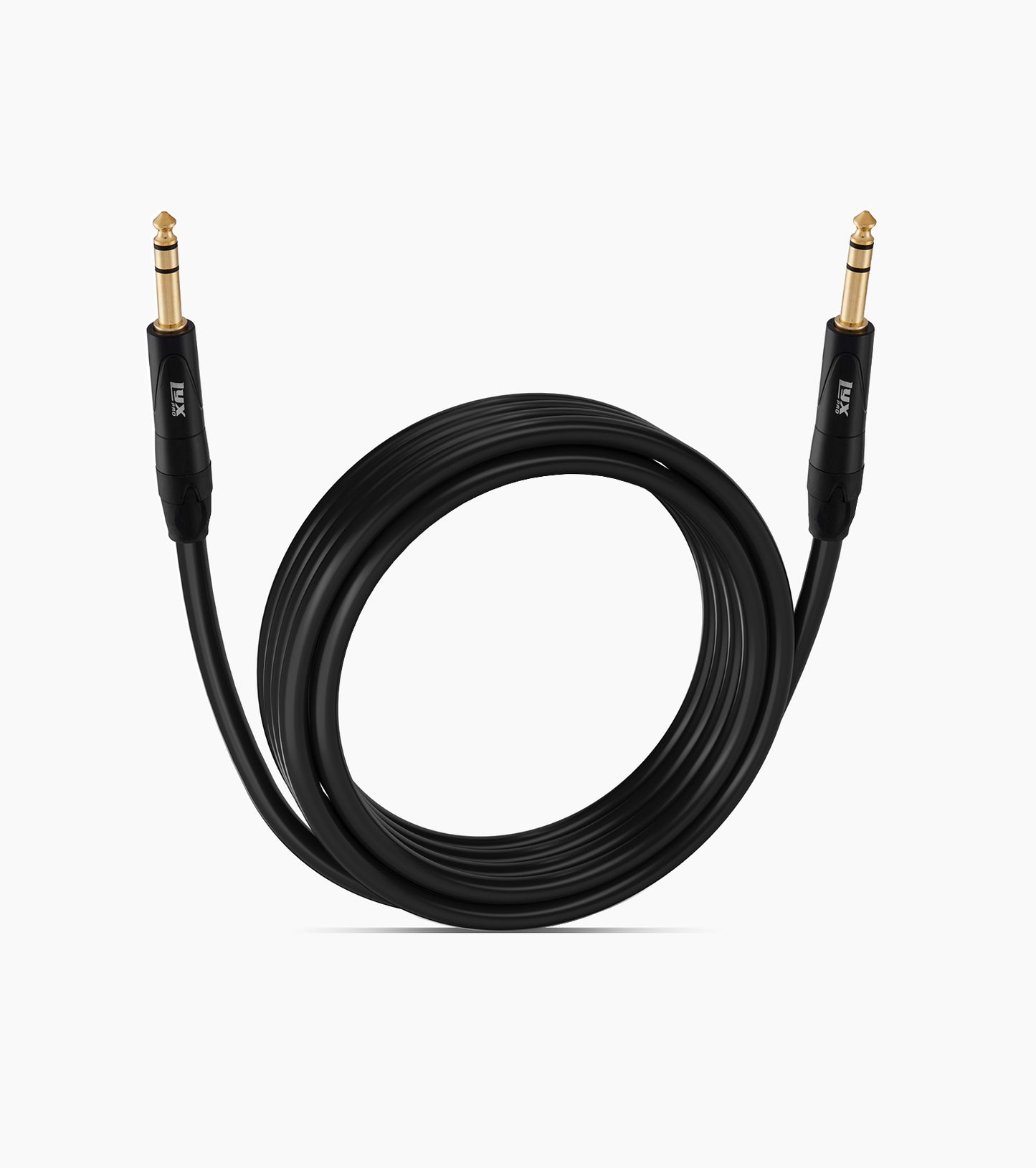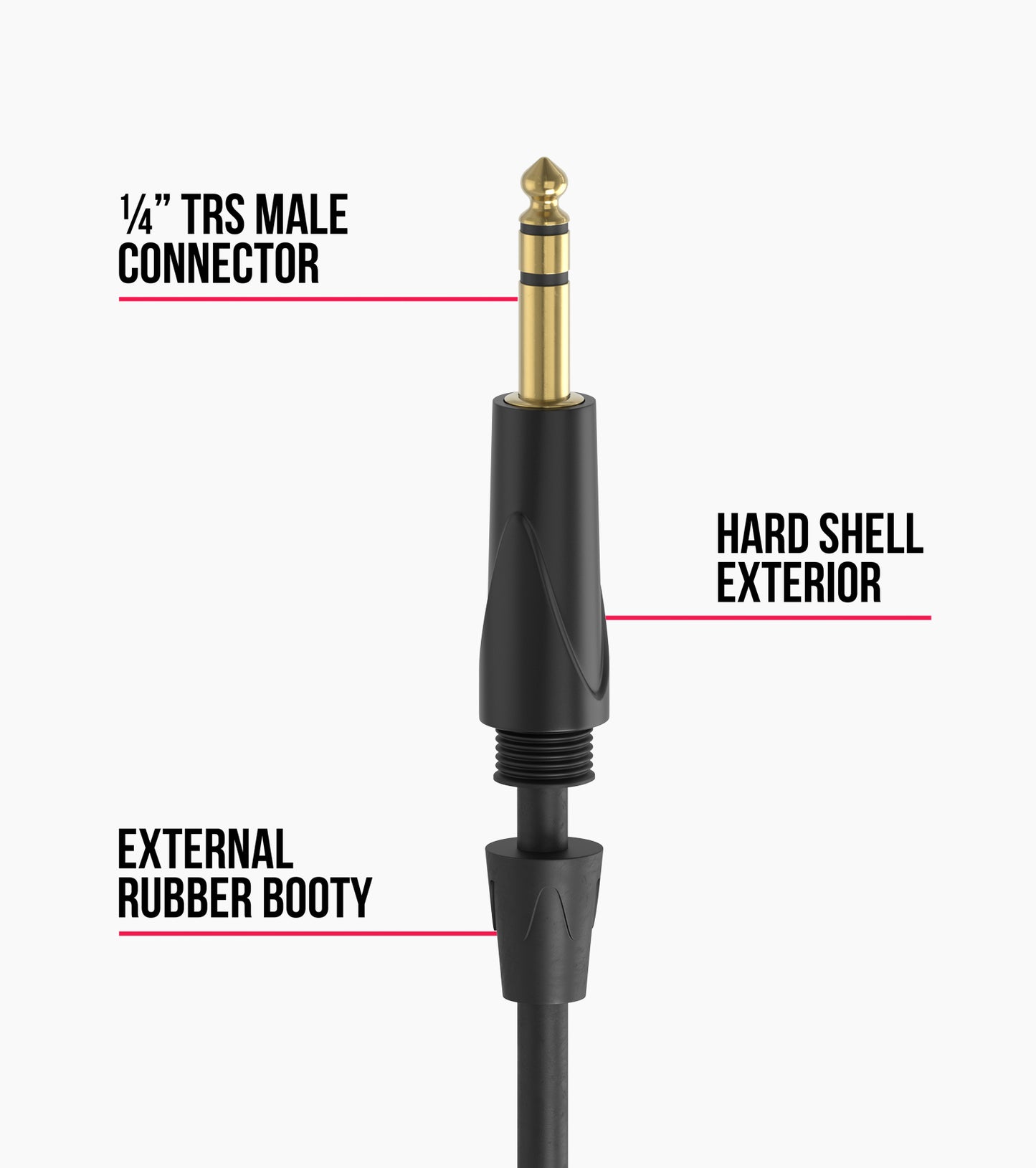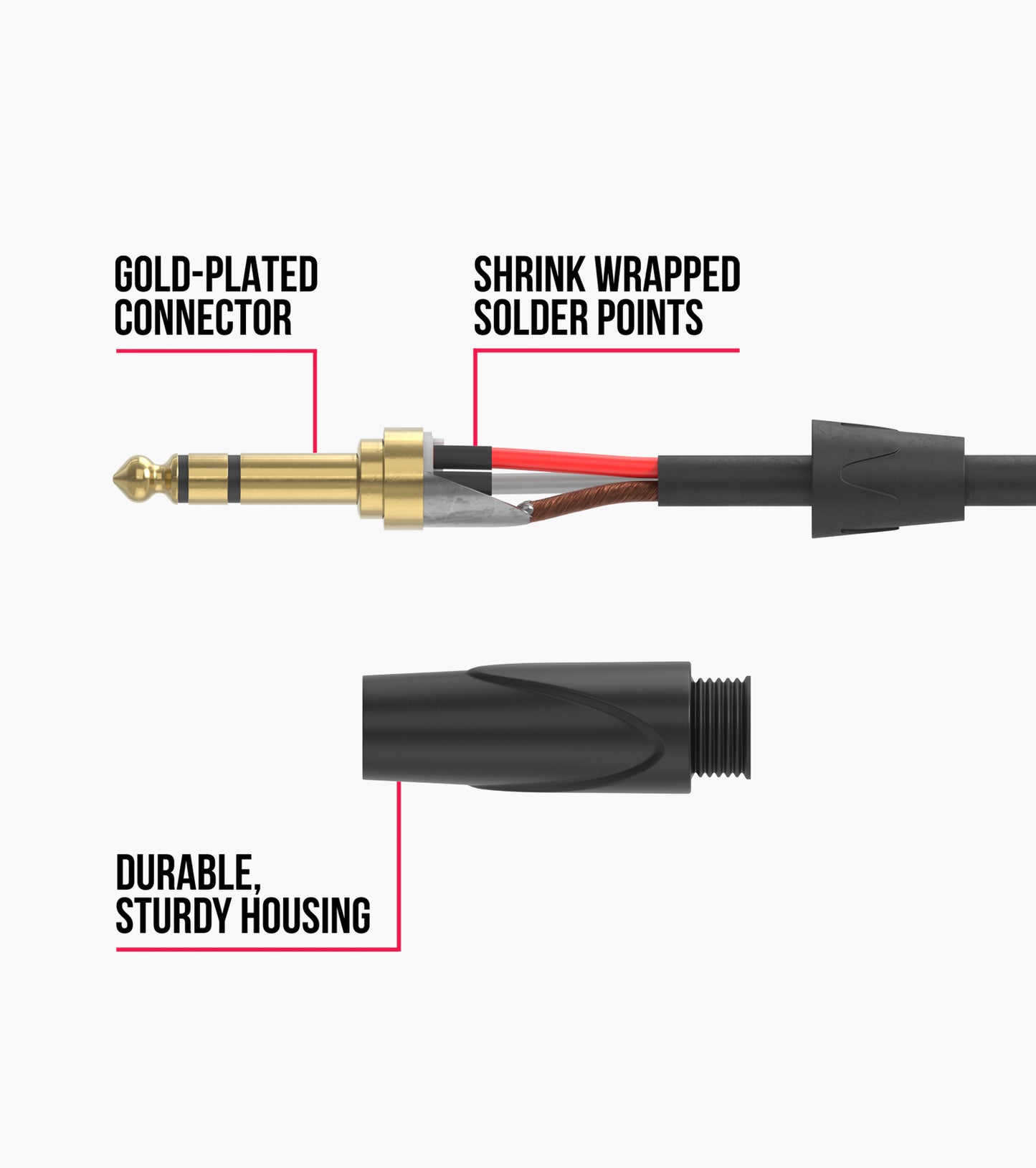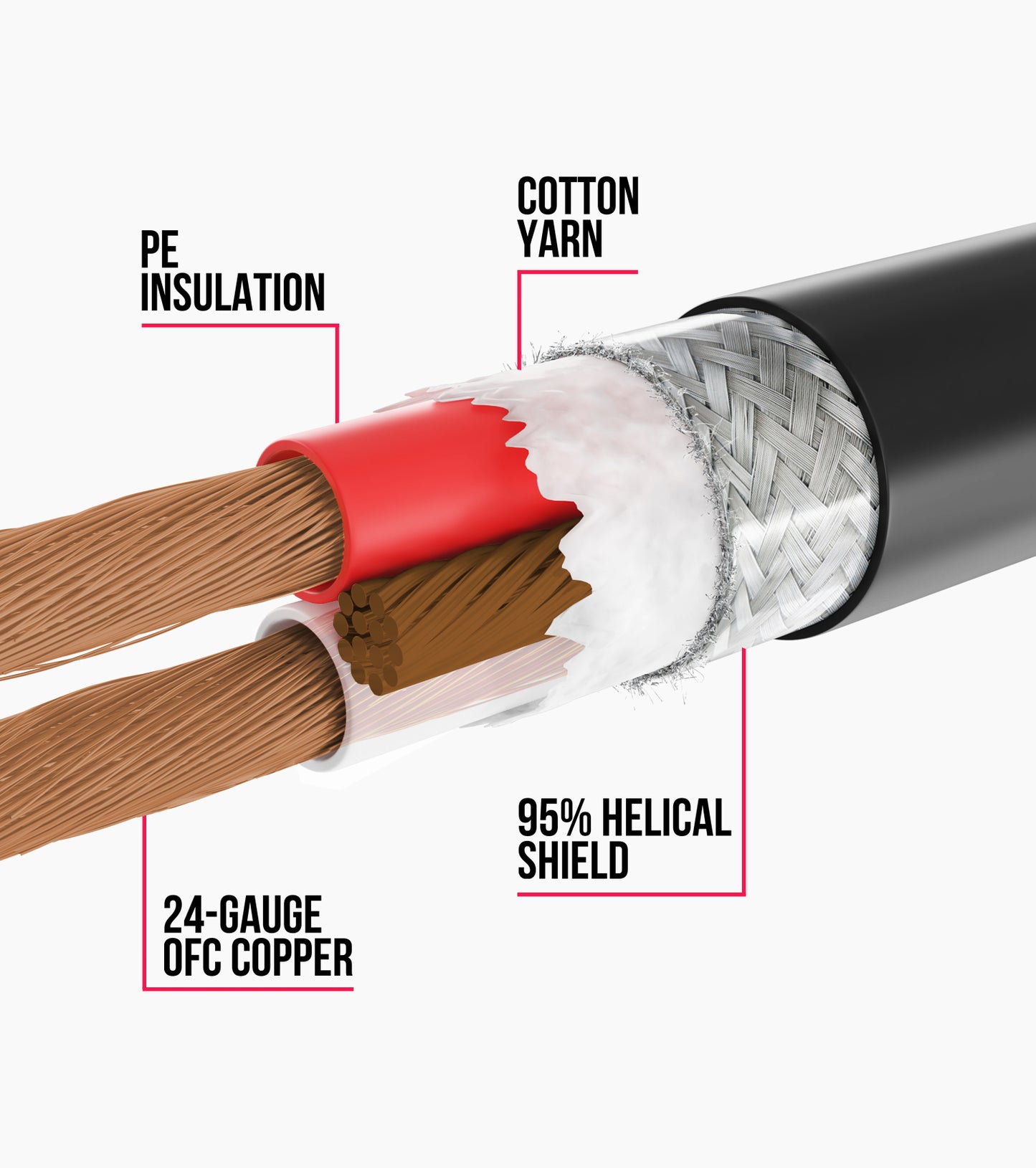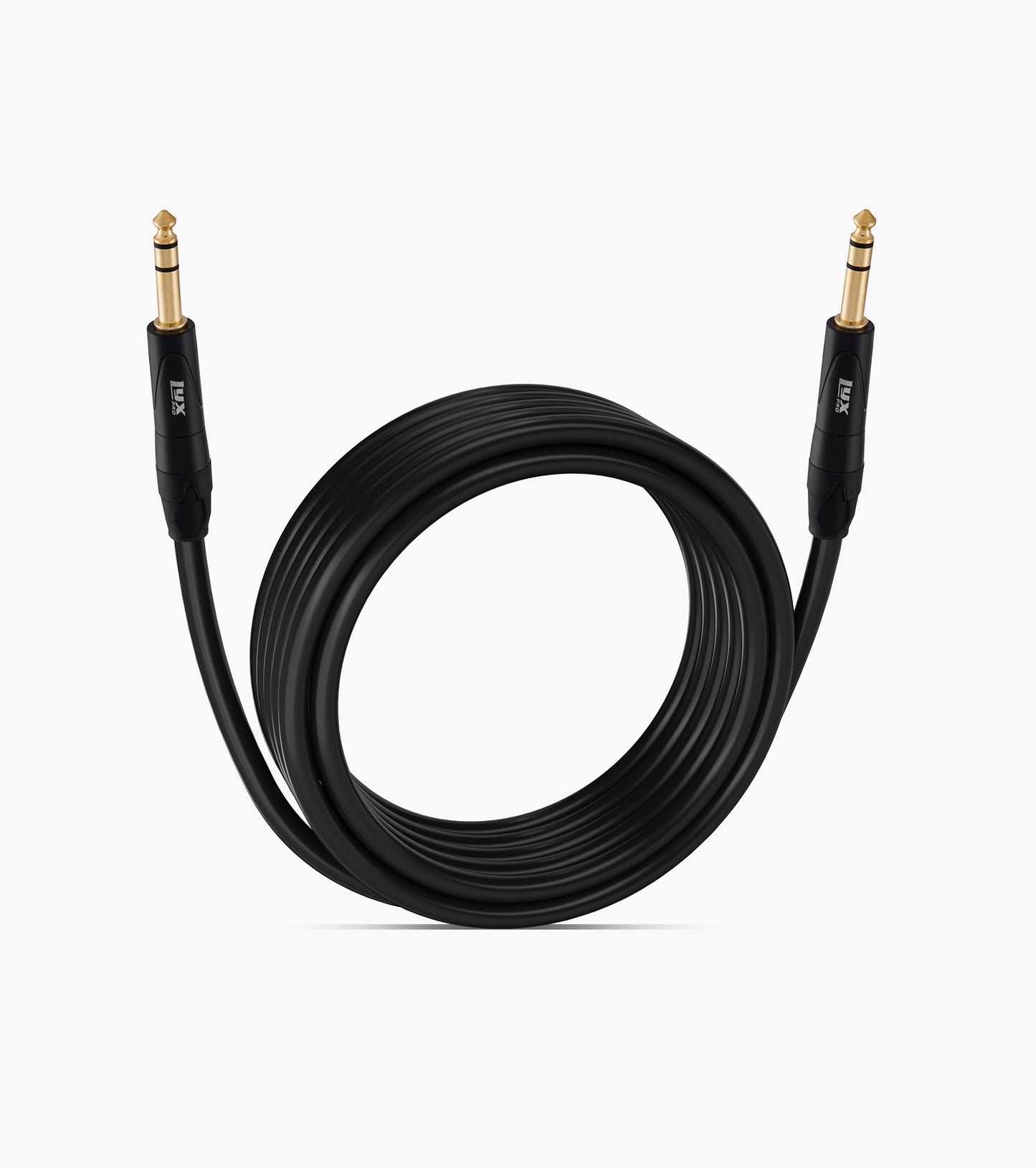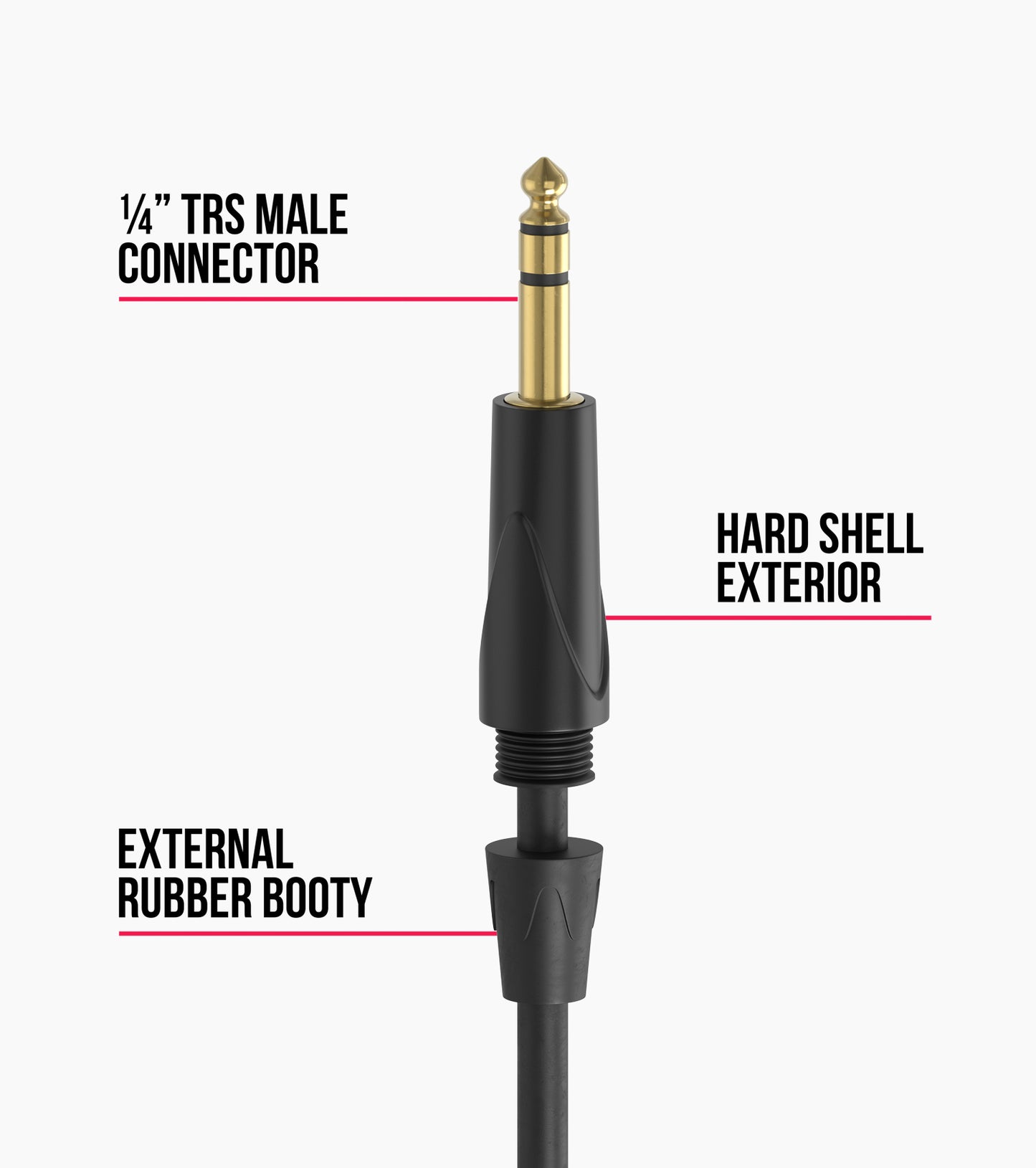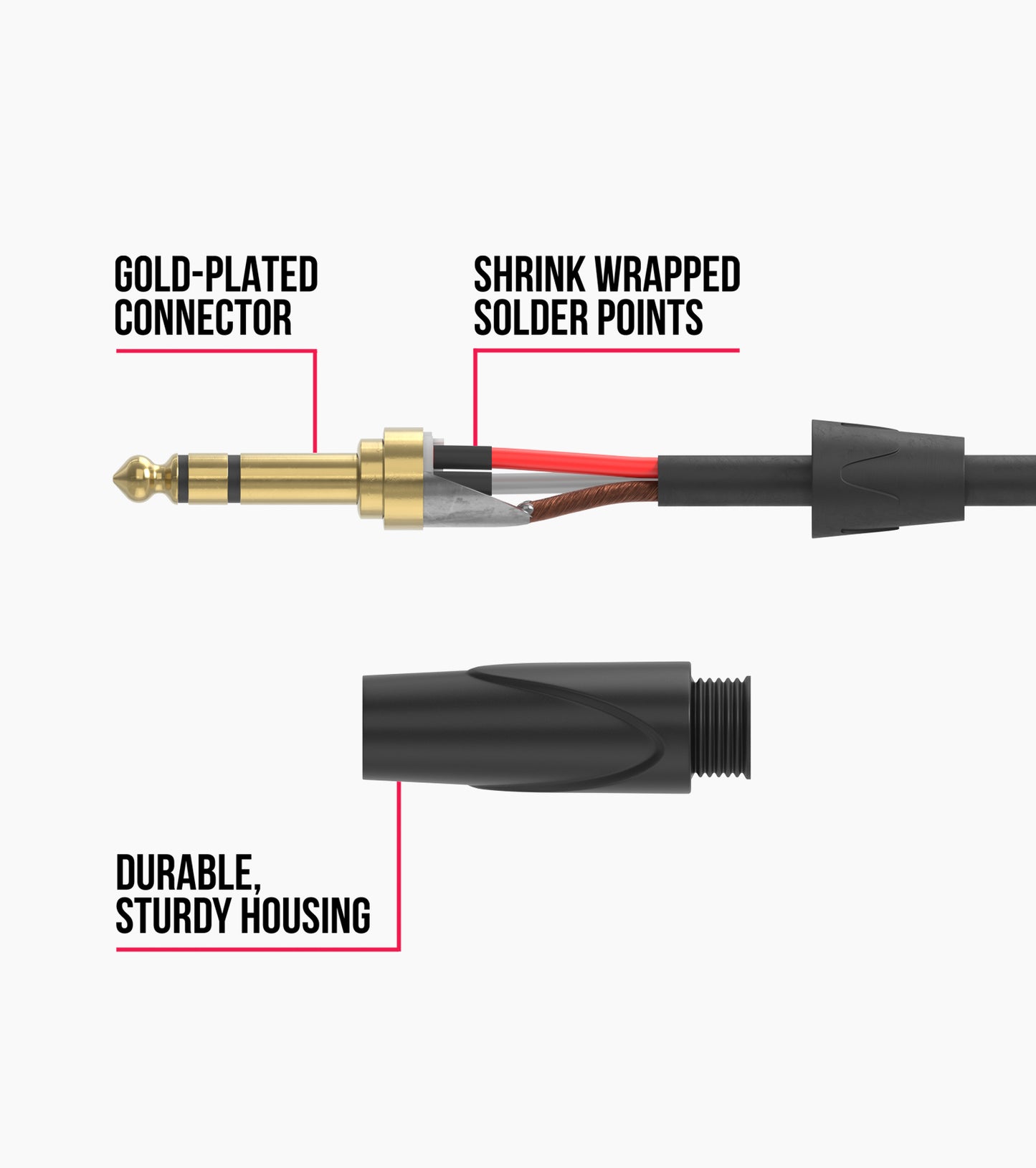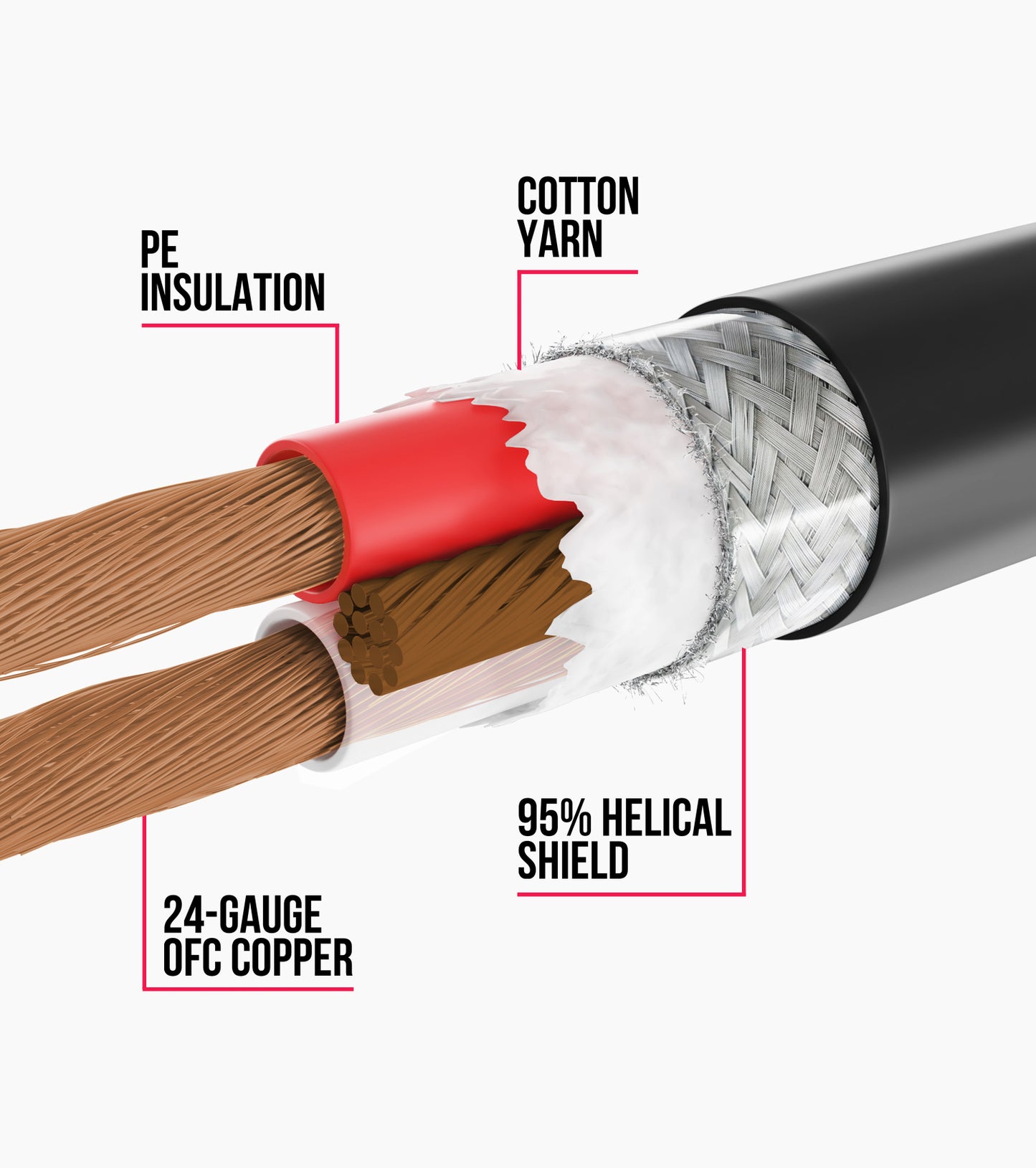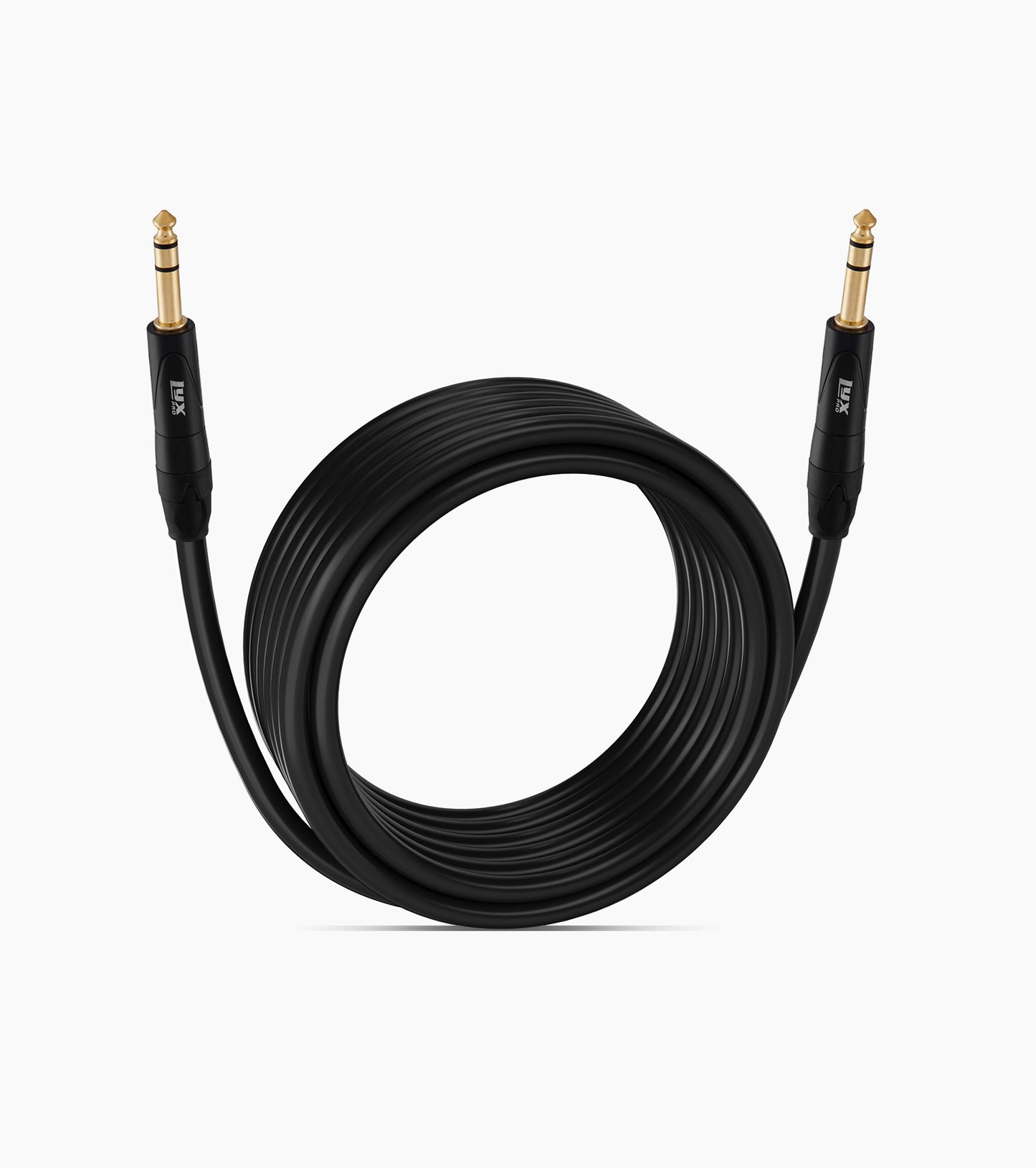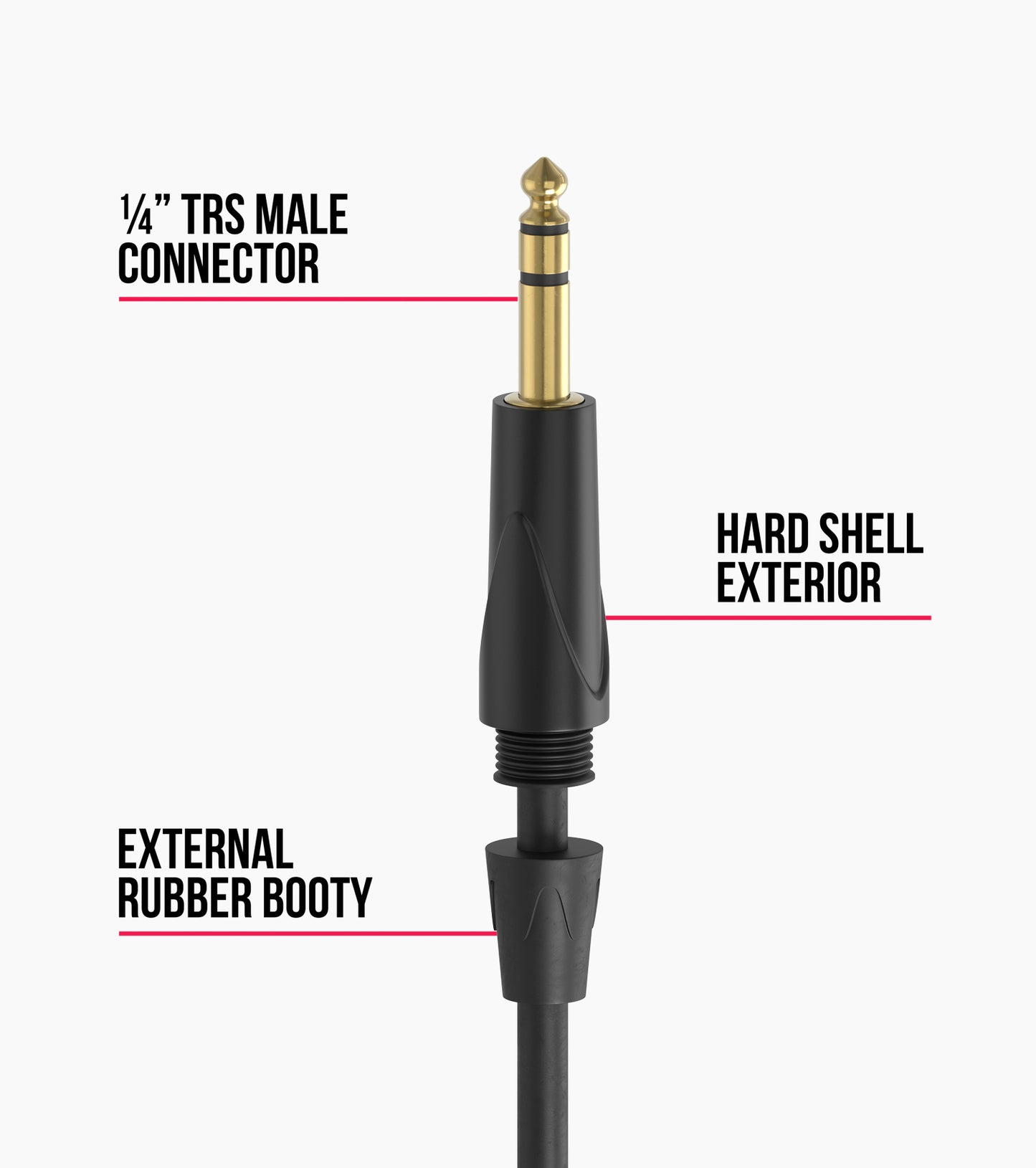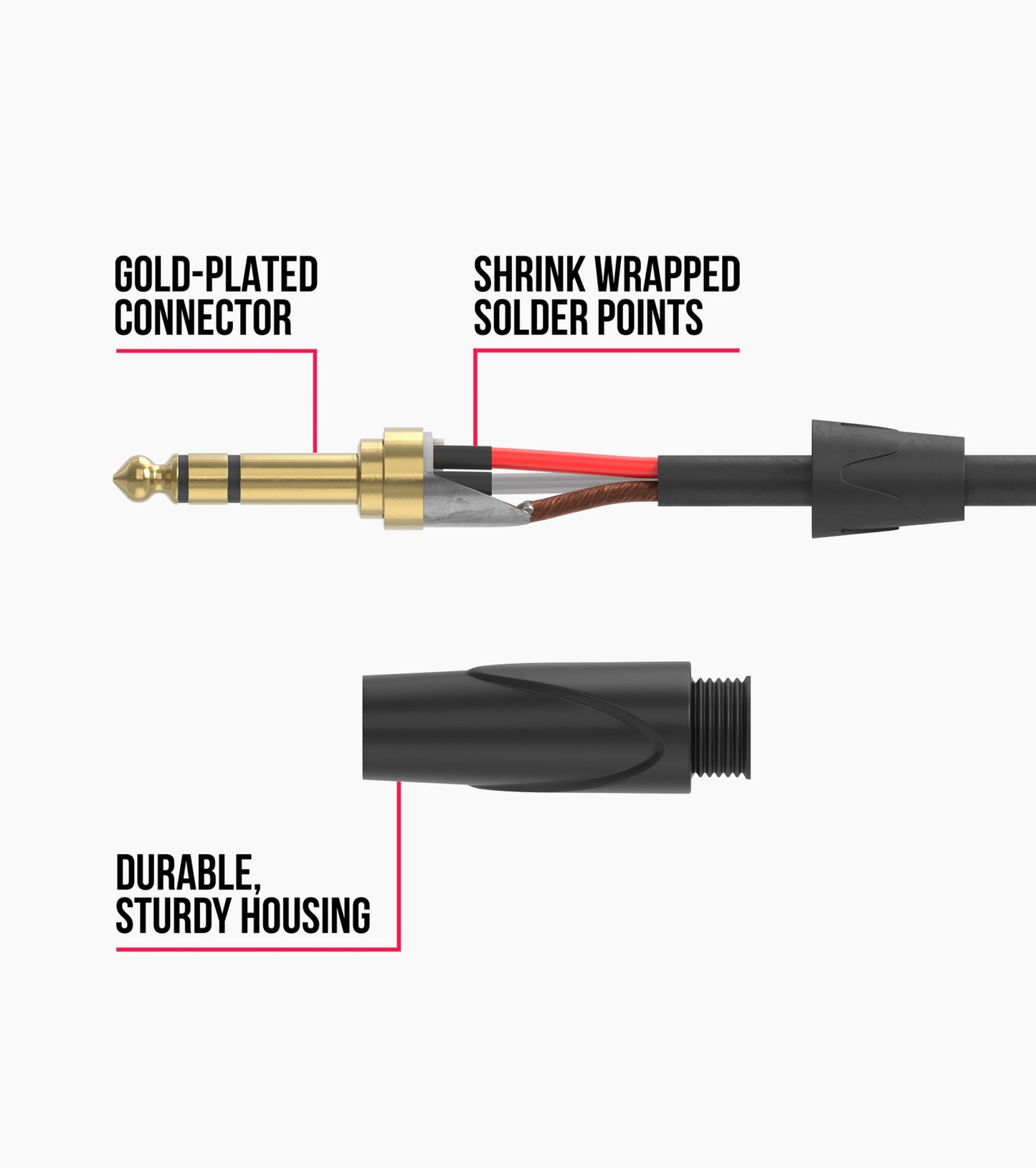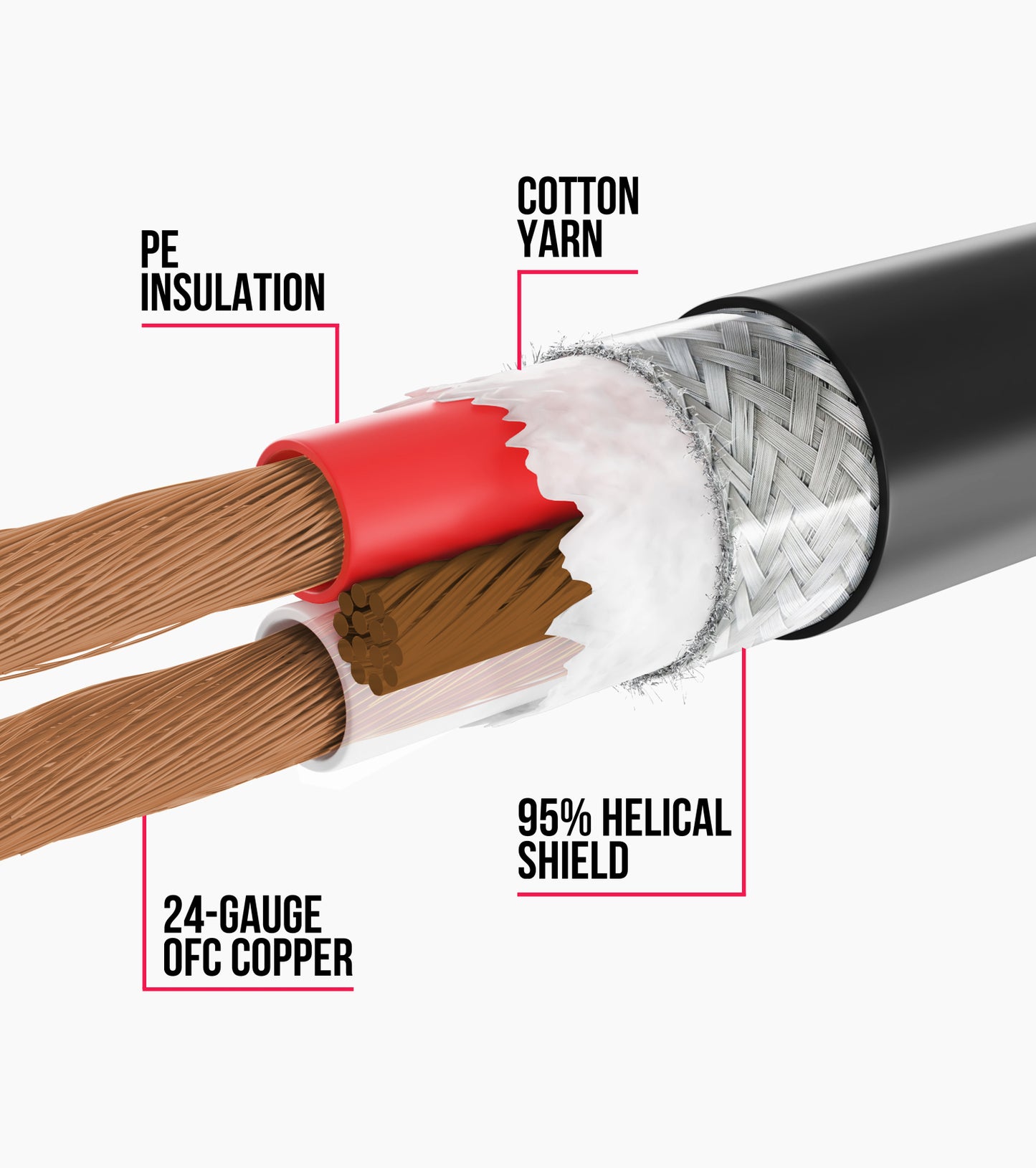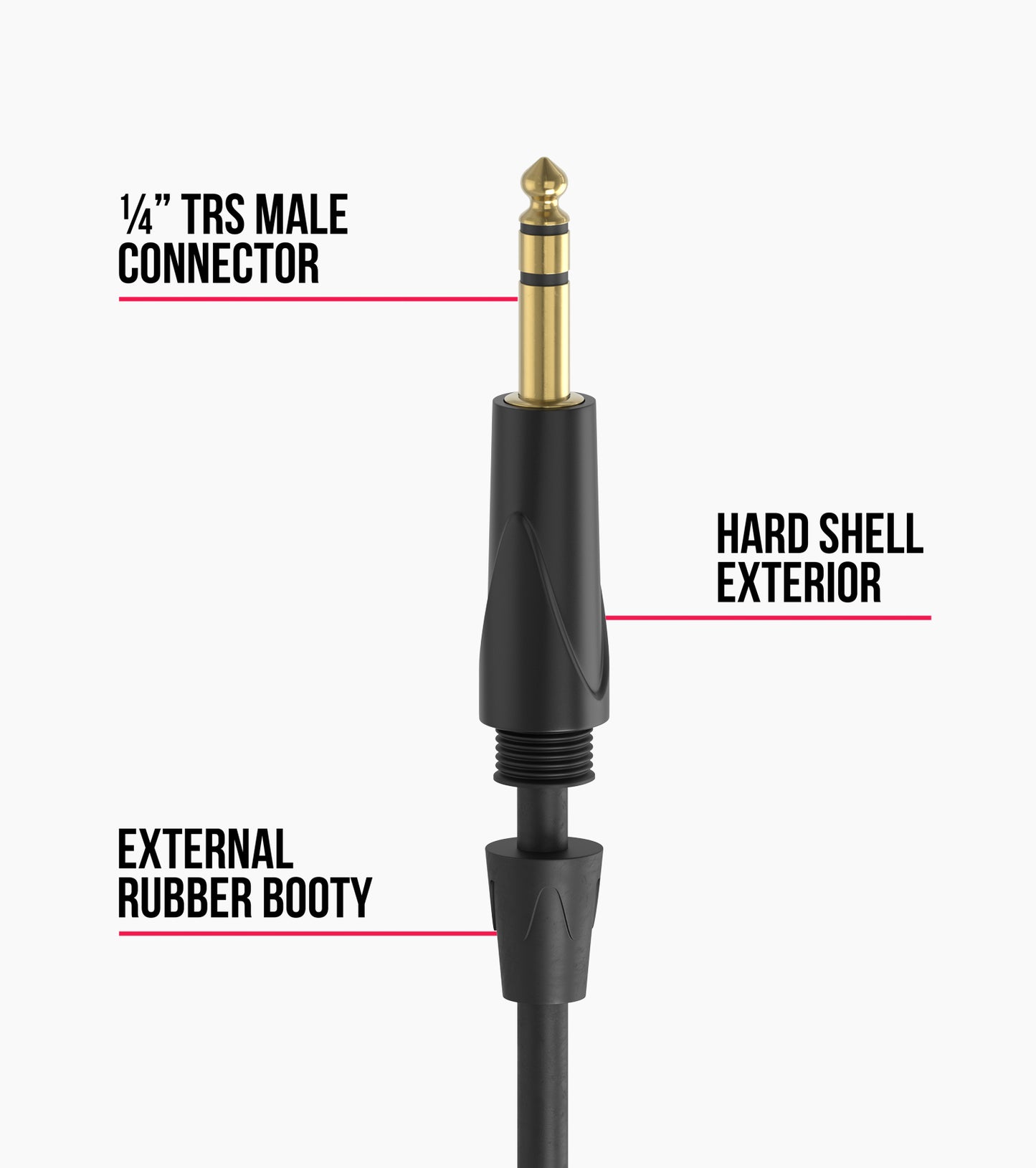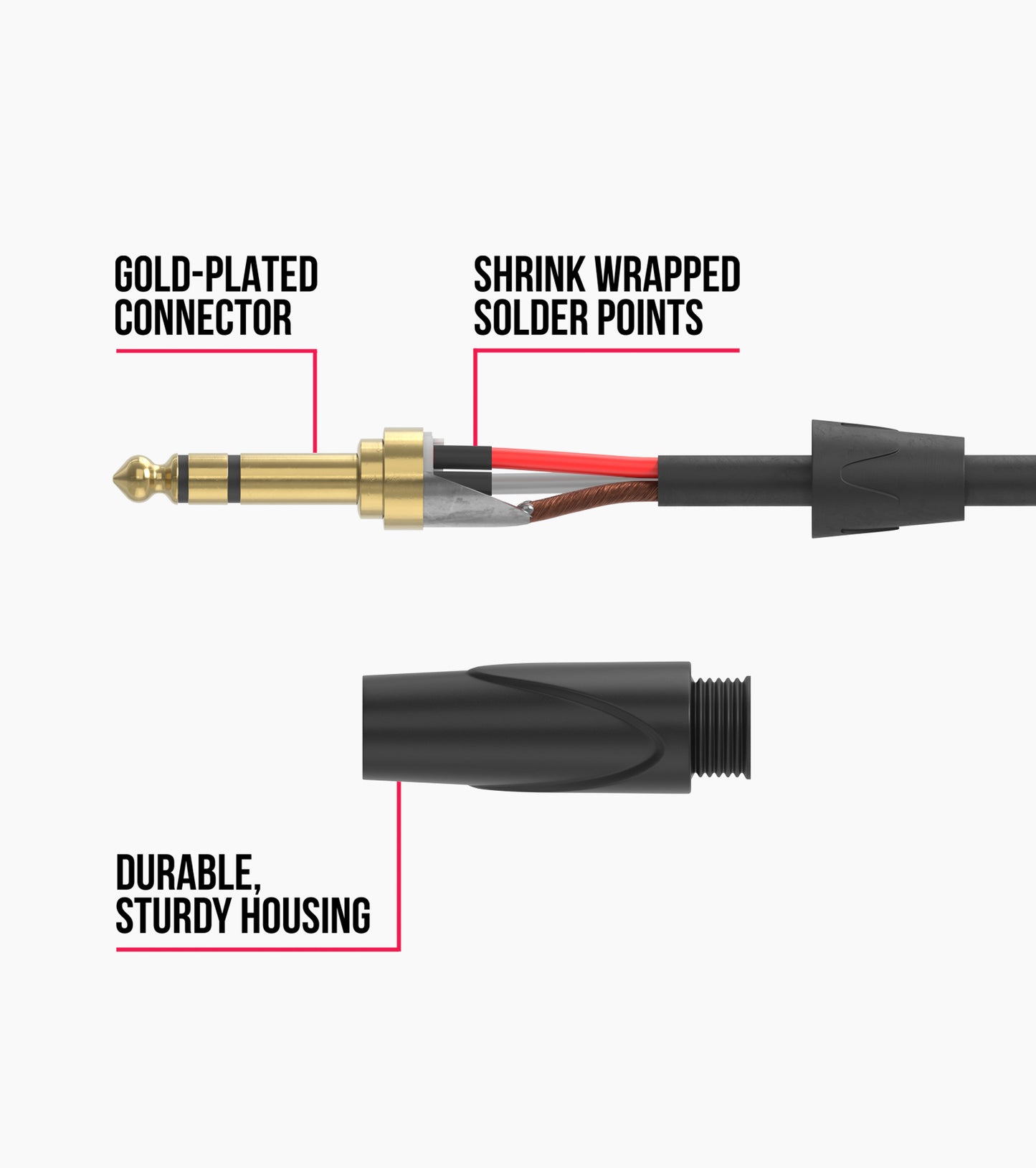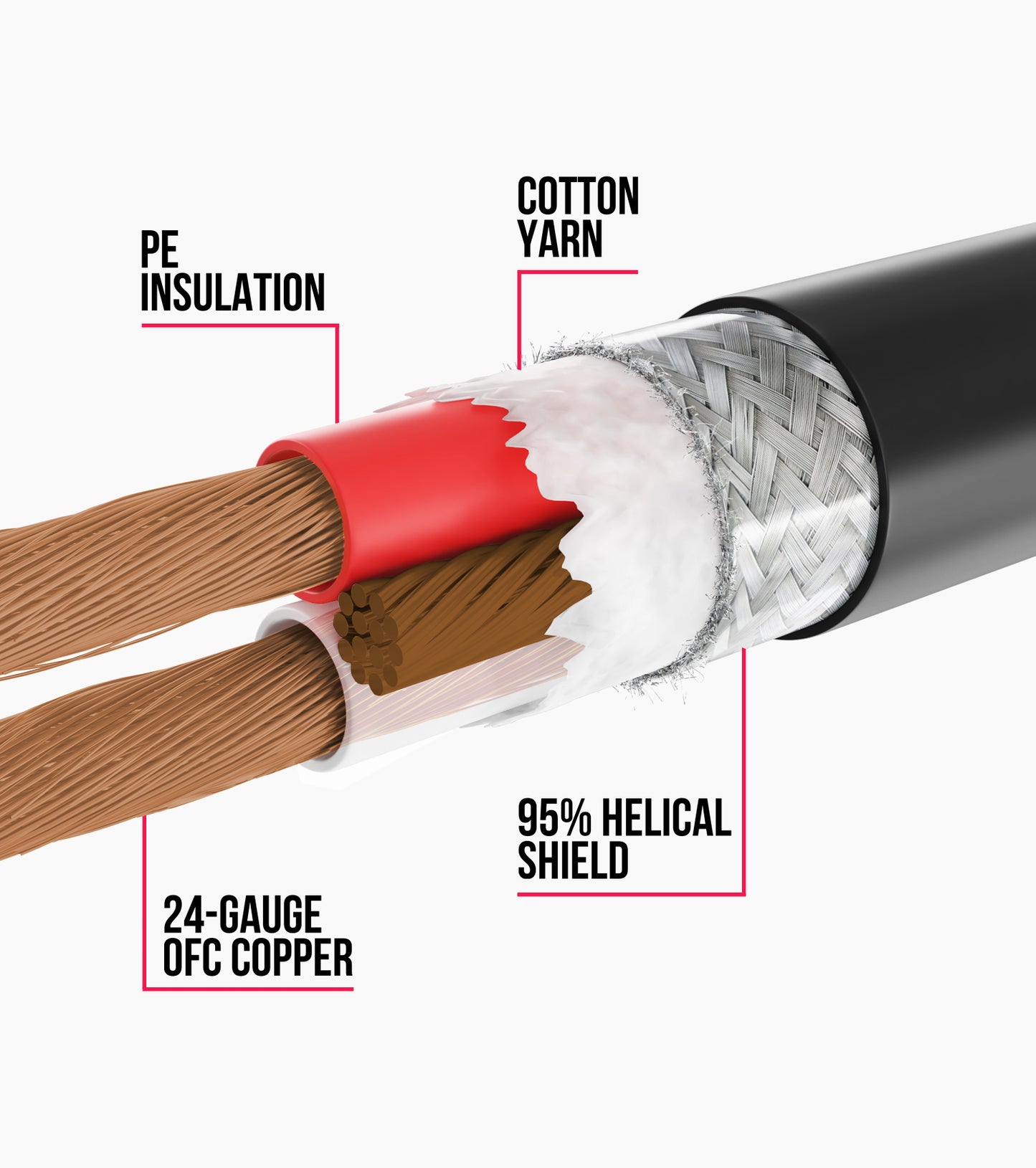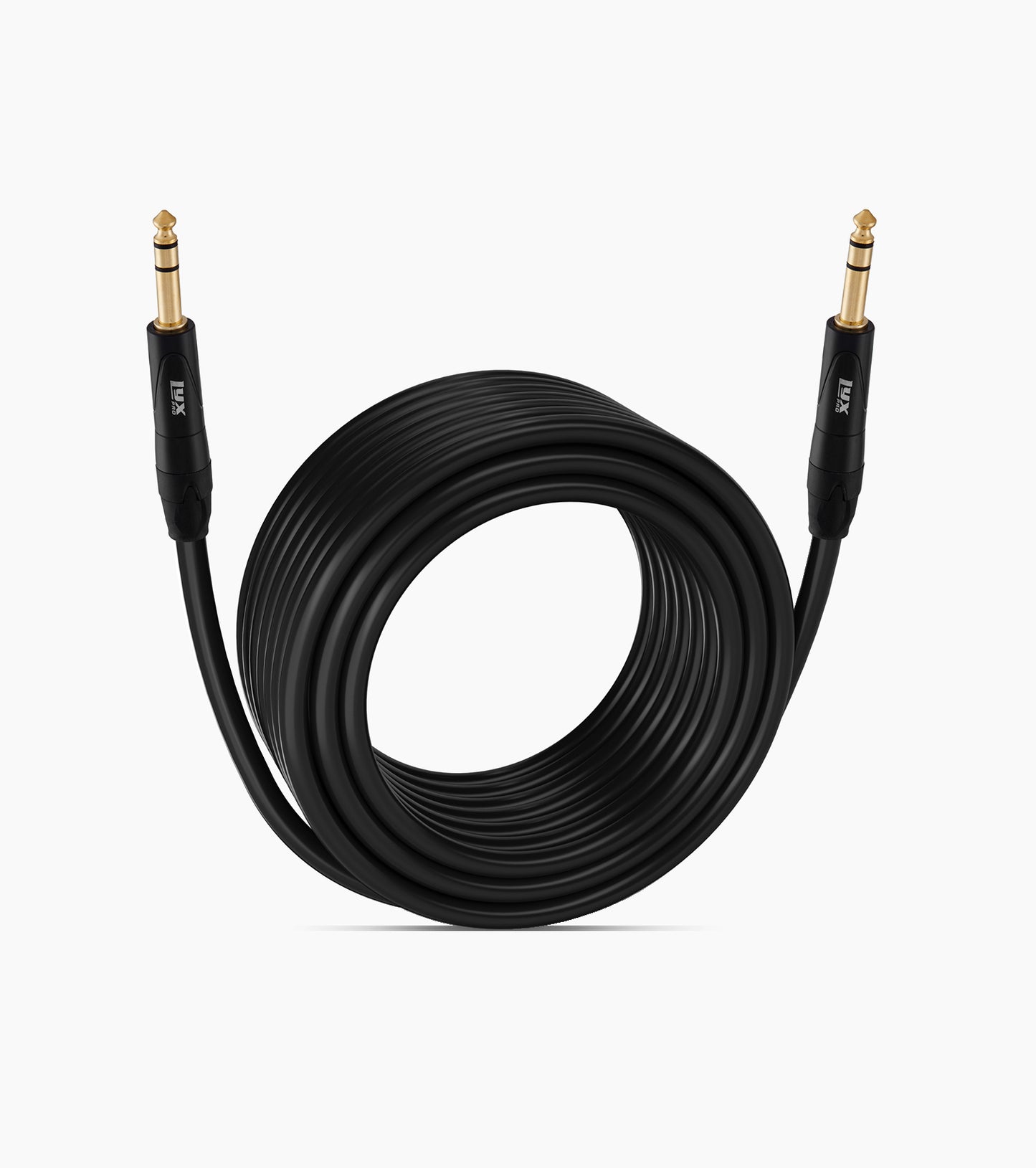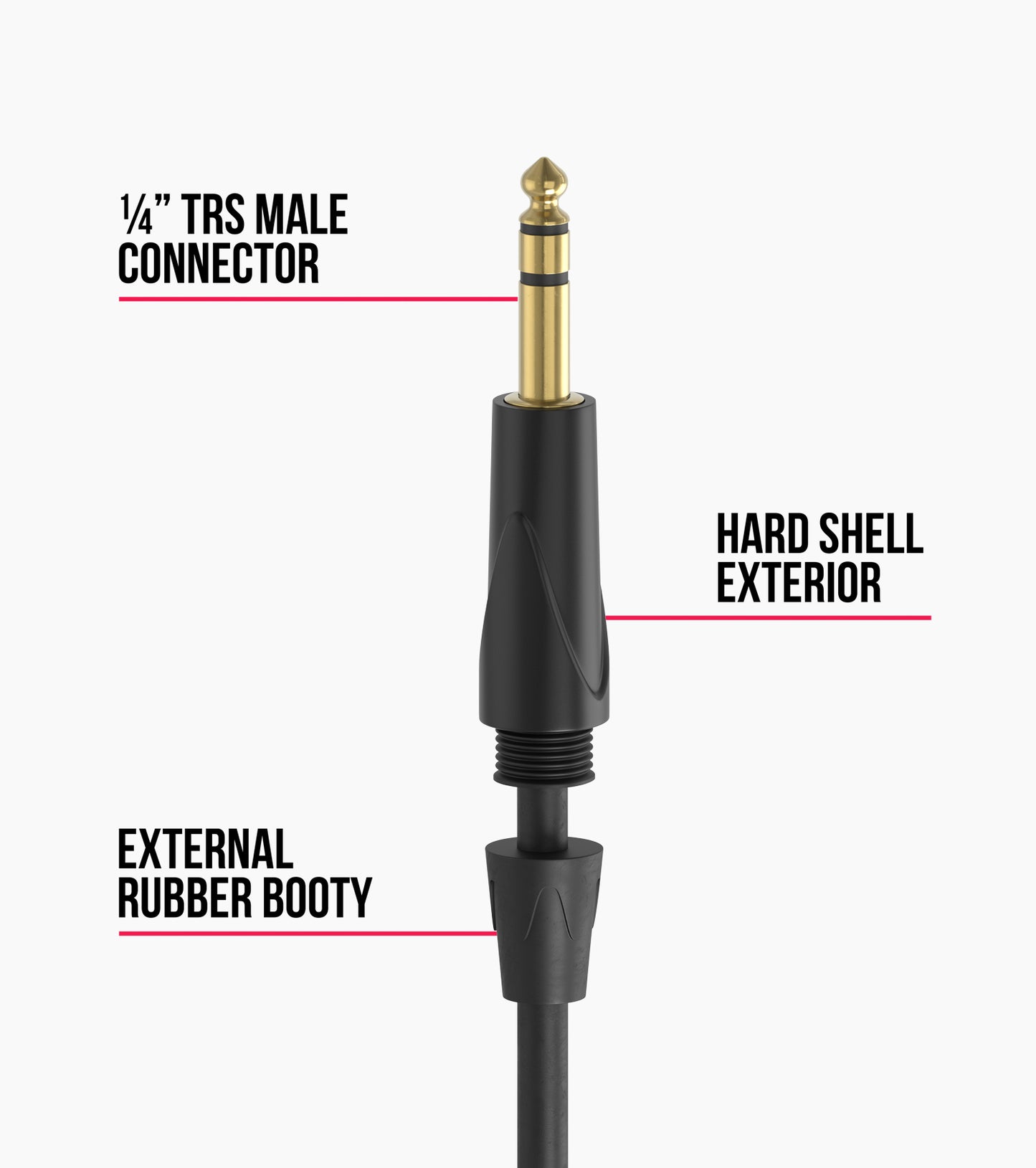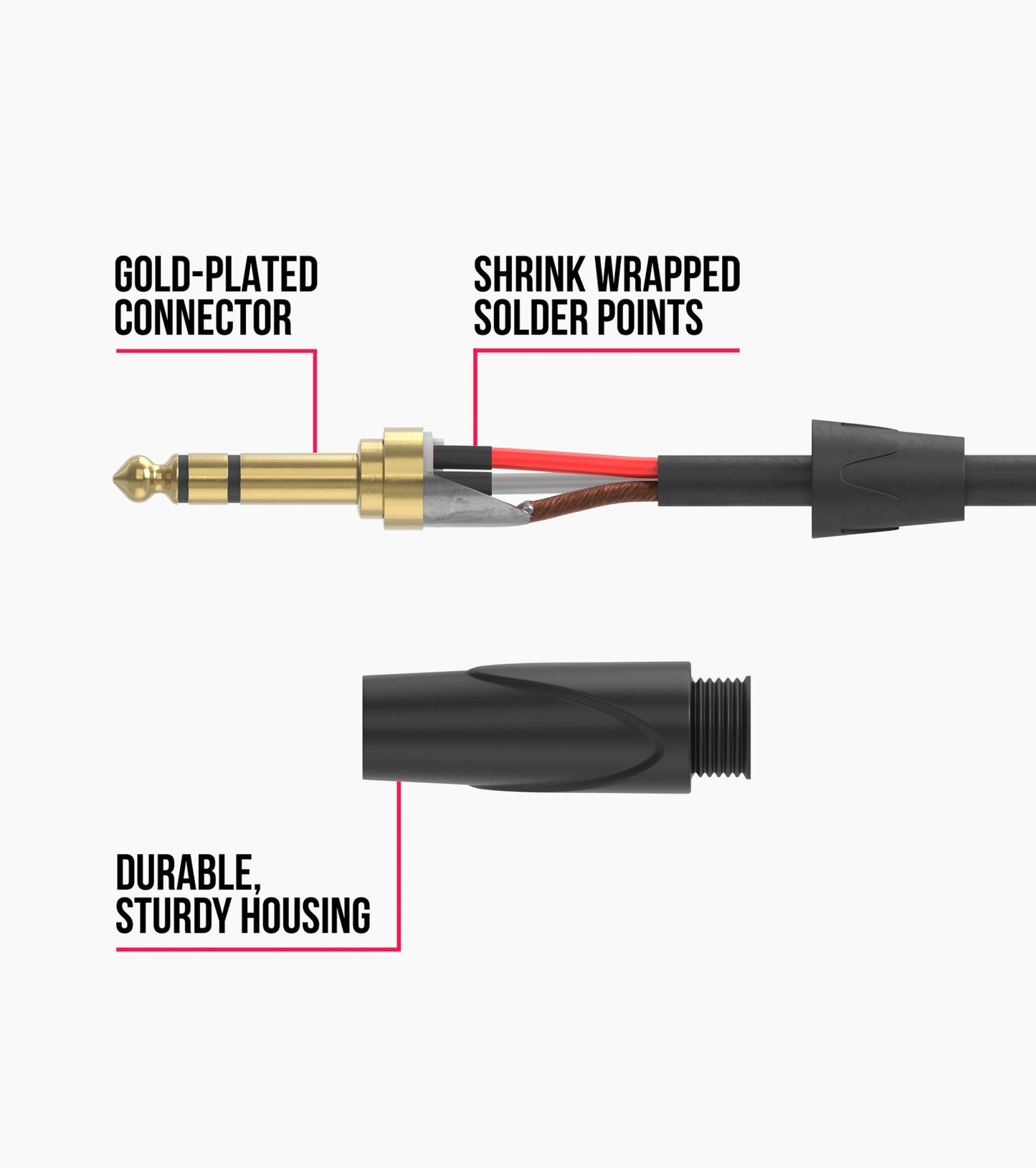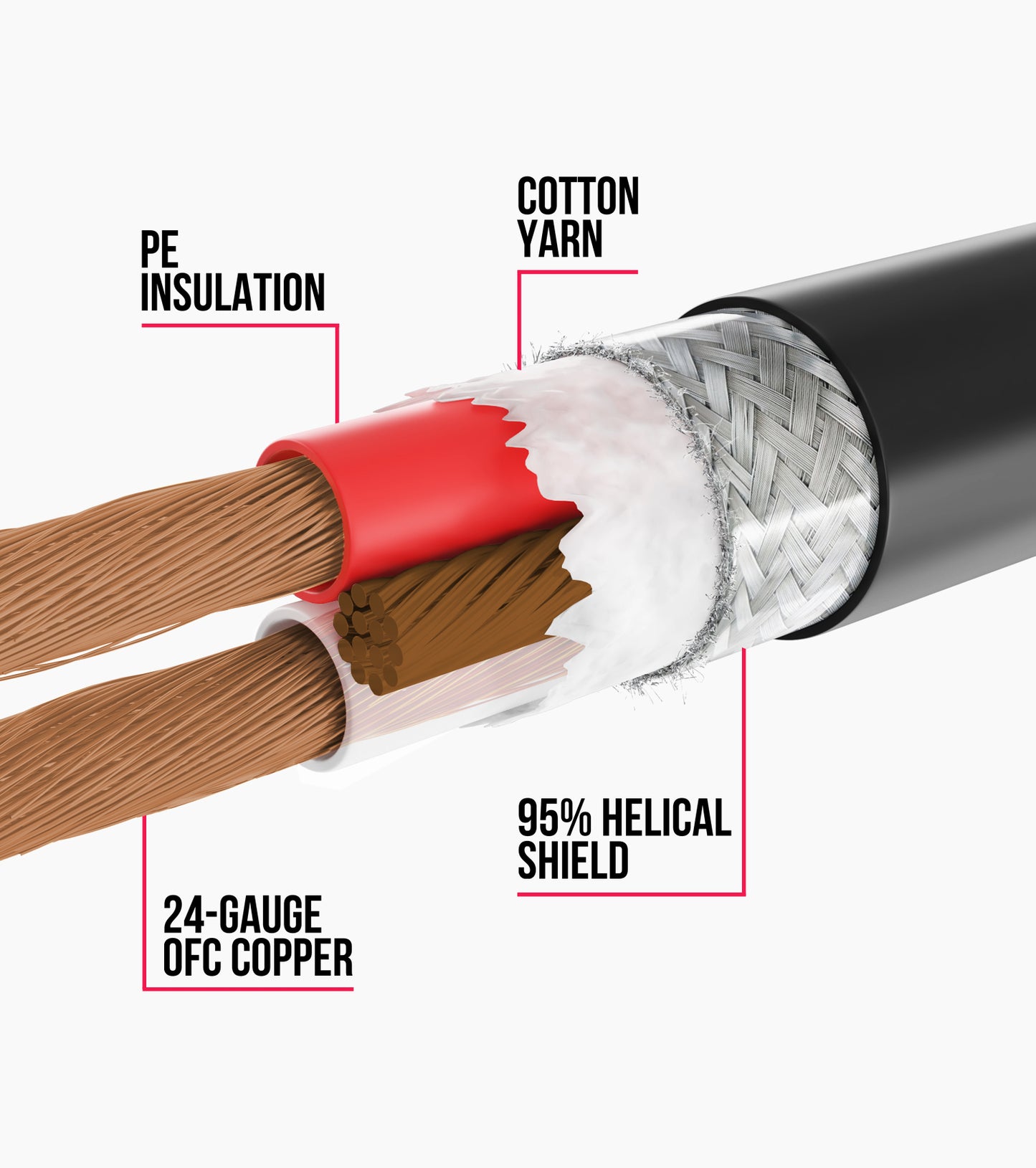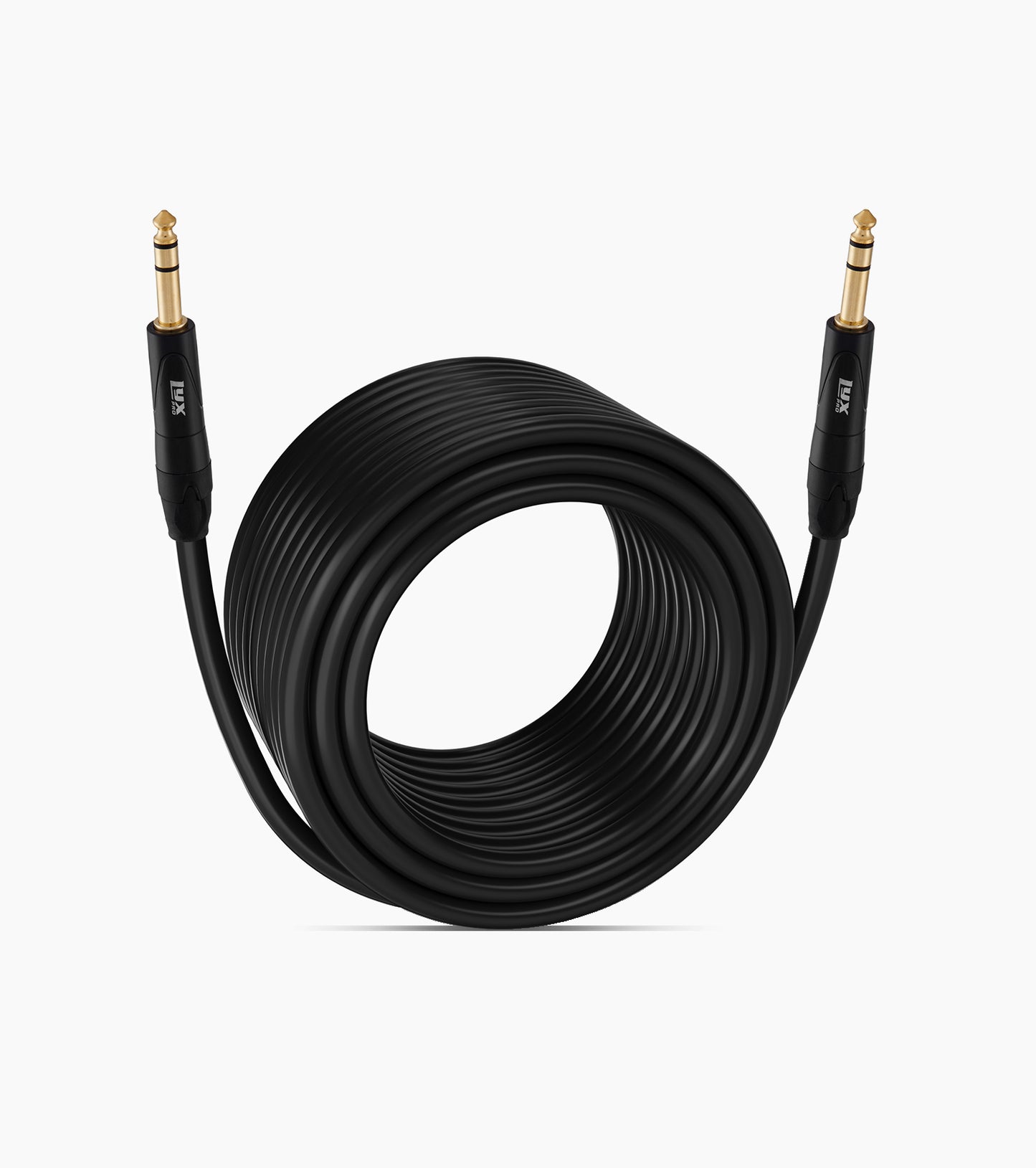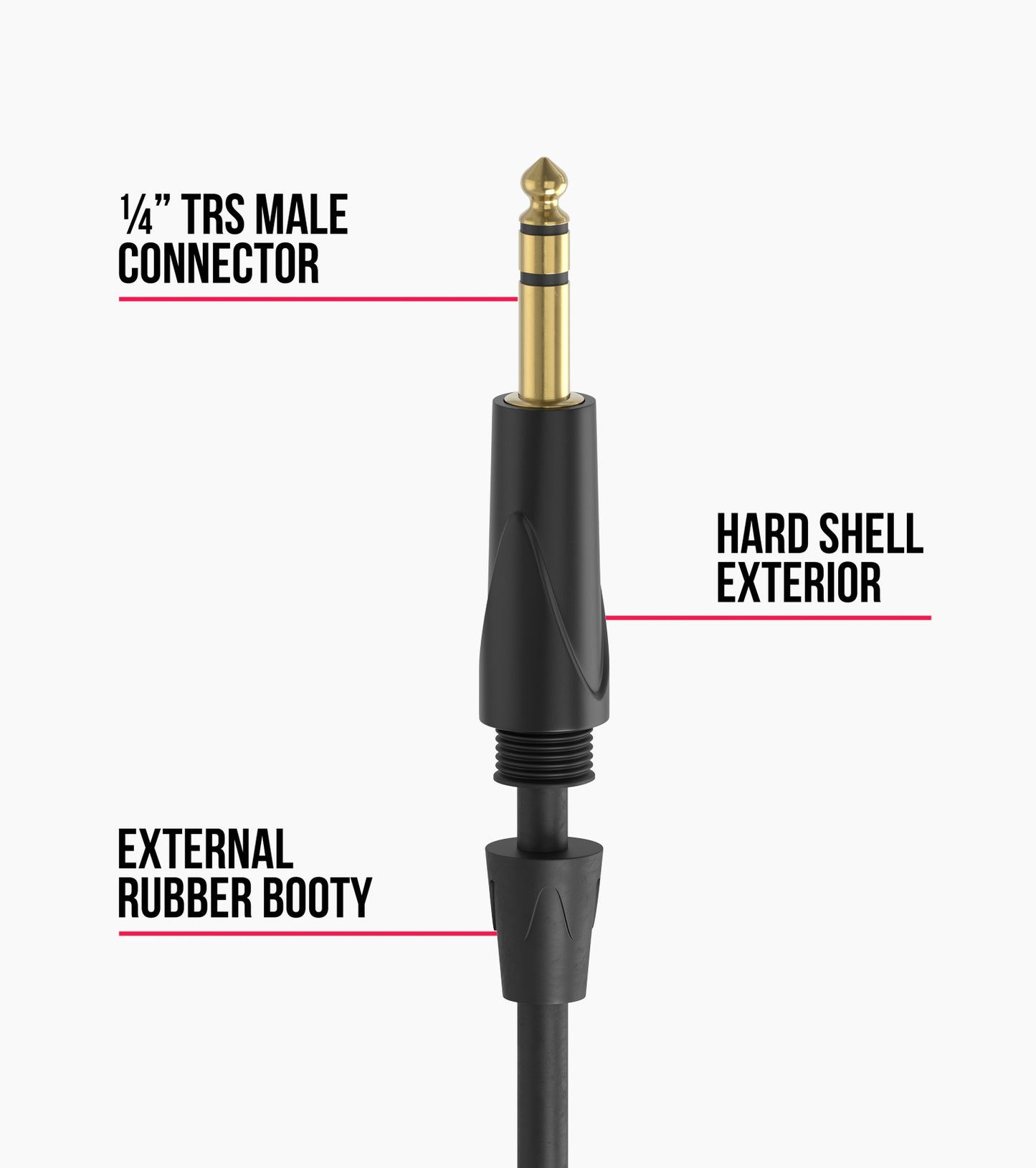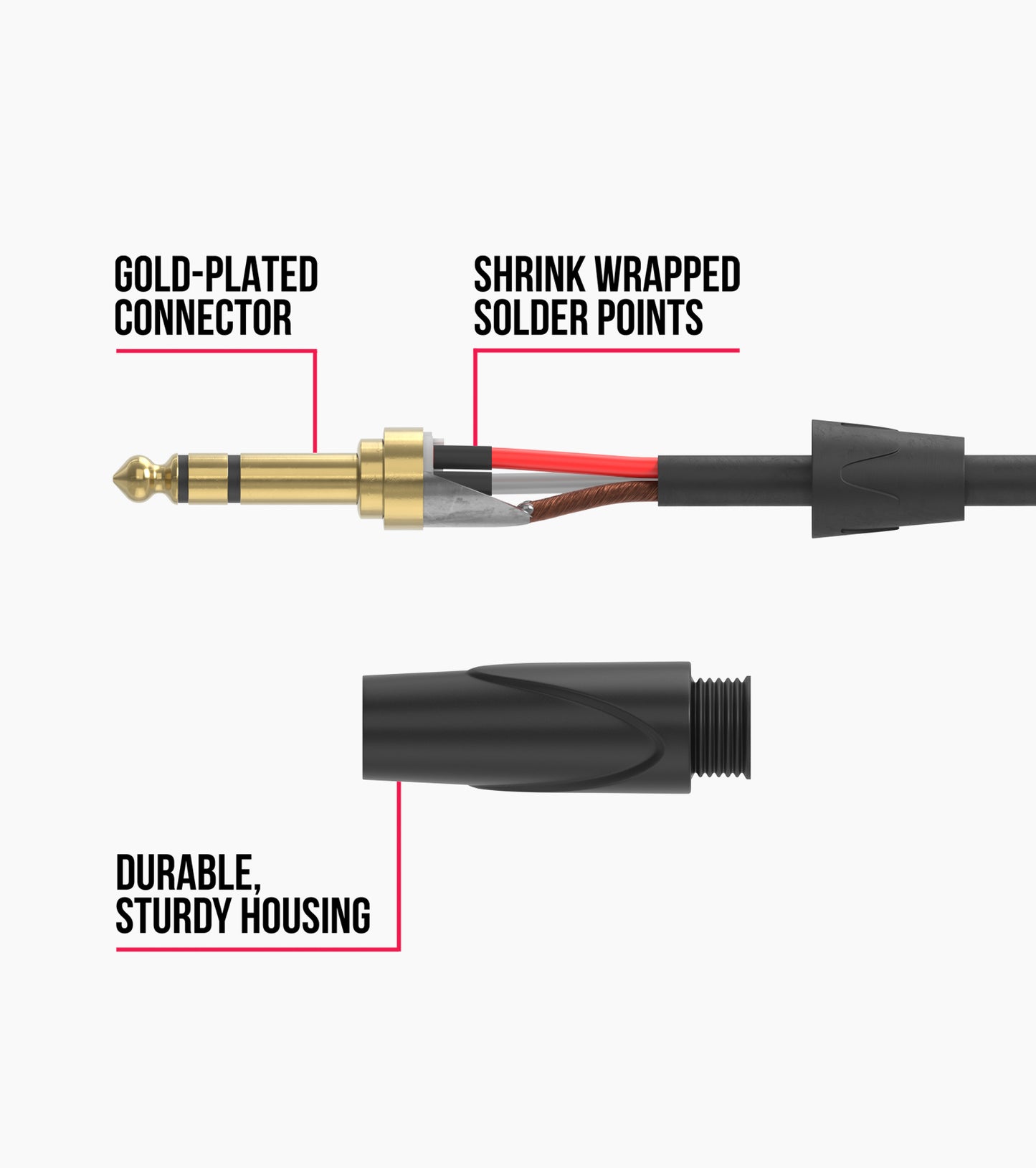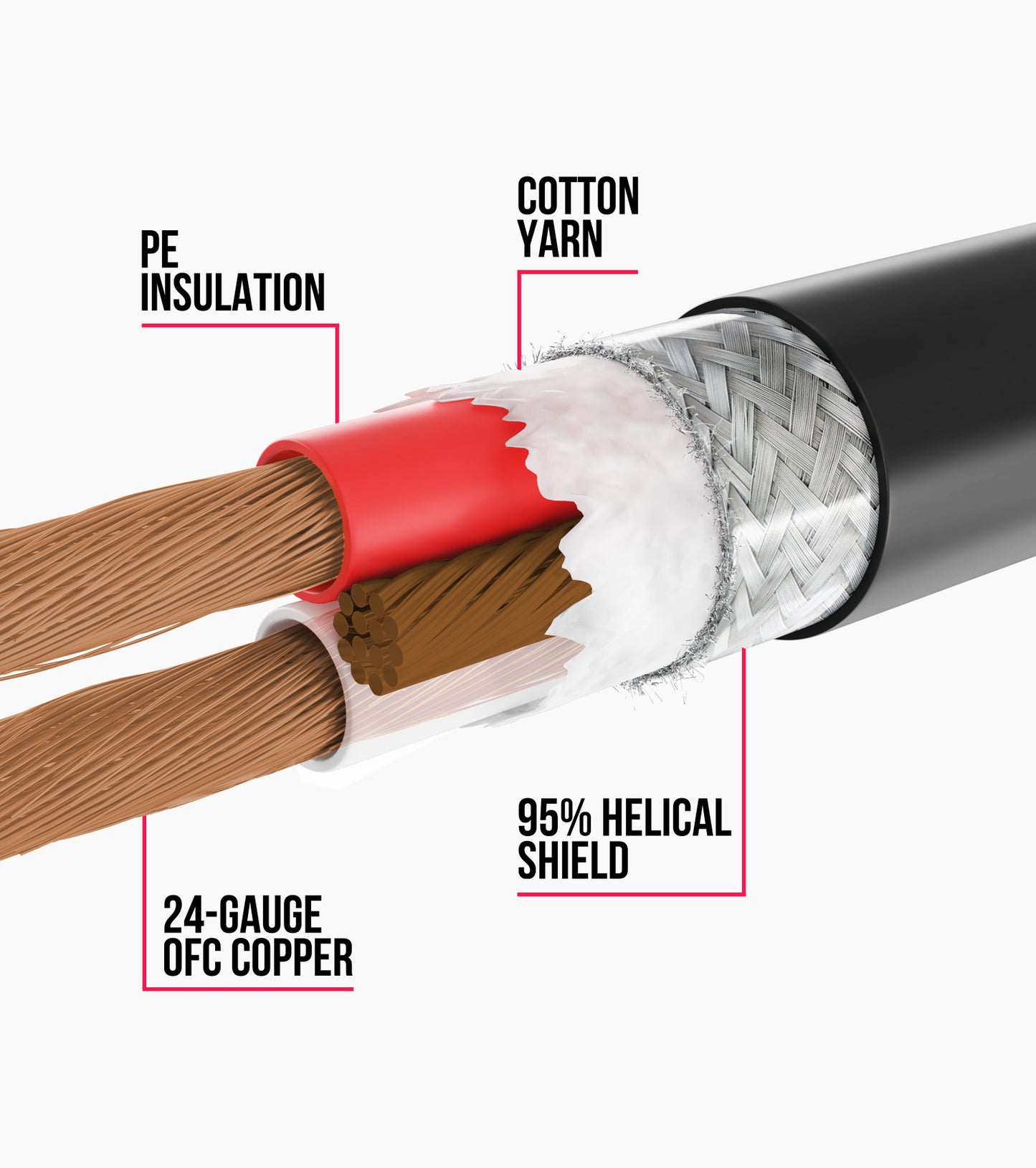 General
Product Type: Audio Cable
Cord Length: 10' (3 m)
Weight: 12.8 oz. (362.9 g)
Cable Type: Analog Audio
Gender Type: Male-to-male
Connector Type: ¼" TRS to ¼" TRS
Material: Oxygen-free Copper with 95% Helical Shielding
Color: Black
Specifications
Product Type: Audio Cable
Cord Length: 10' (3 m)
Weight: 12.8 oz. (362.9 g)
Cable Type: Analog Audio
Gender Type: Male-to-male
Connector Type: ¼" TRS to ¼" TRS
Material: Oxygen-free Copper with 95% Helical Shielding
Color: Black
Looks premium
Also, the problem of folks saying they knotted it too tightly was resolved.
Trs to trs cable
The cable had been damaged, so I began fixing it. However, when I saw that both the negative and positive wires were black, I realized that I would have to rely on pure luck to finish the job.
Very Nice Quality
A more robust audio cable than is often found. It's simple to coil. The couplings are built to last. The audio quality is excellent.
CPN30
Buy it because the cords are beautiful.
Goodgood
The cable's sturdy construction, high-quality materials, and expertly polished ends live up to the hype. I appreciate how true to the photo the blue is. Releases on the connections are large and simple to use. So far, I have had no problems and am pleased with the acquisition.