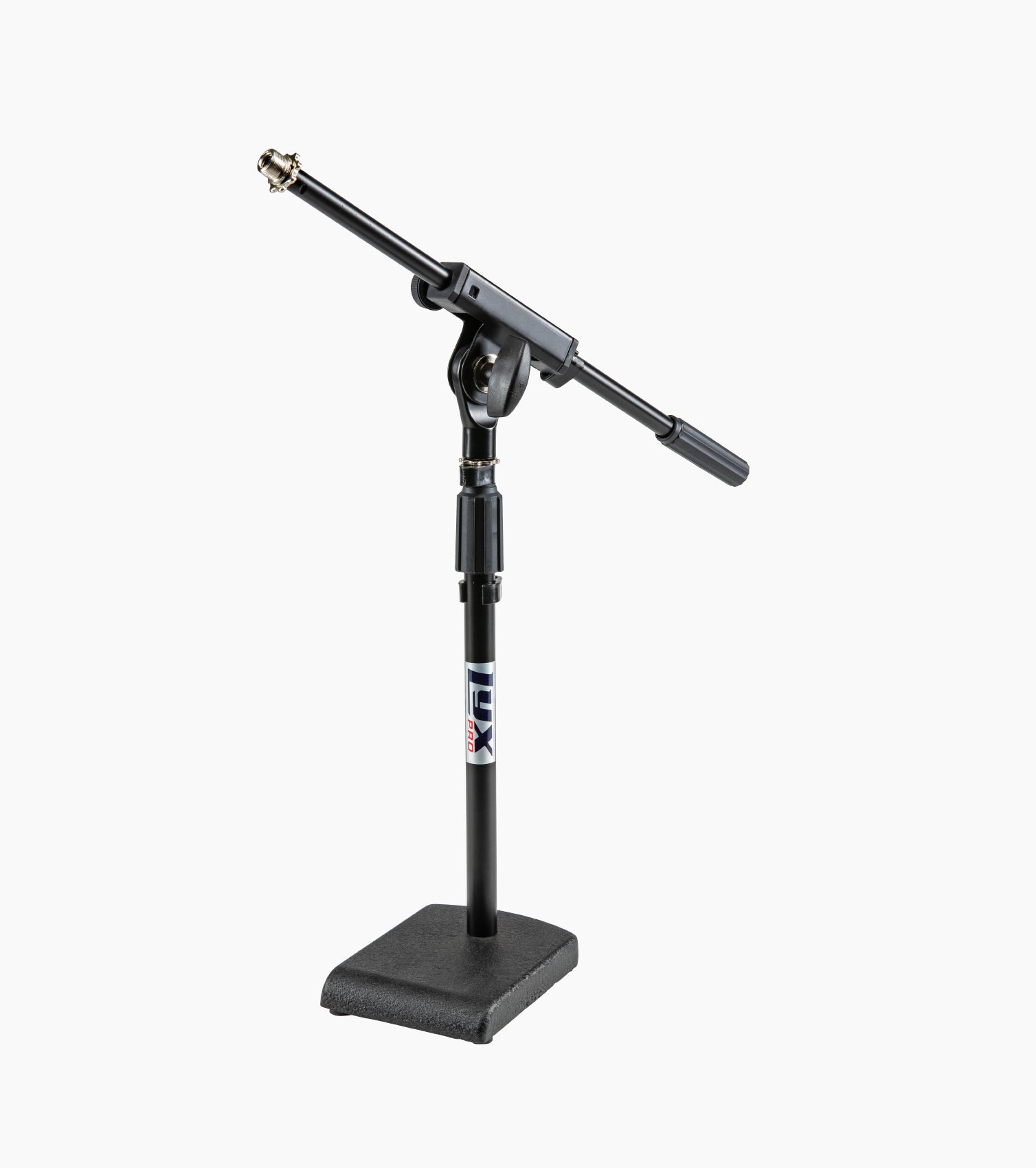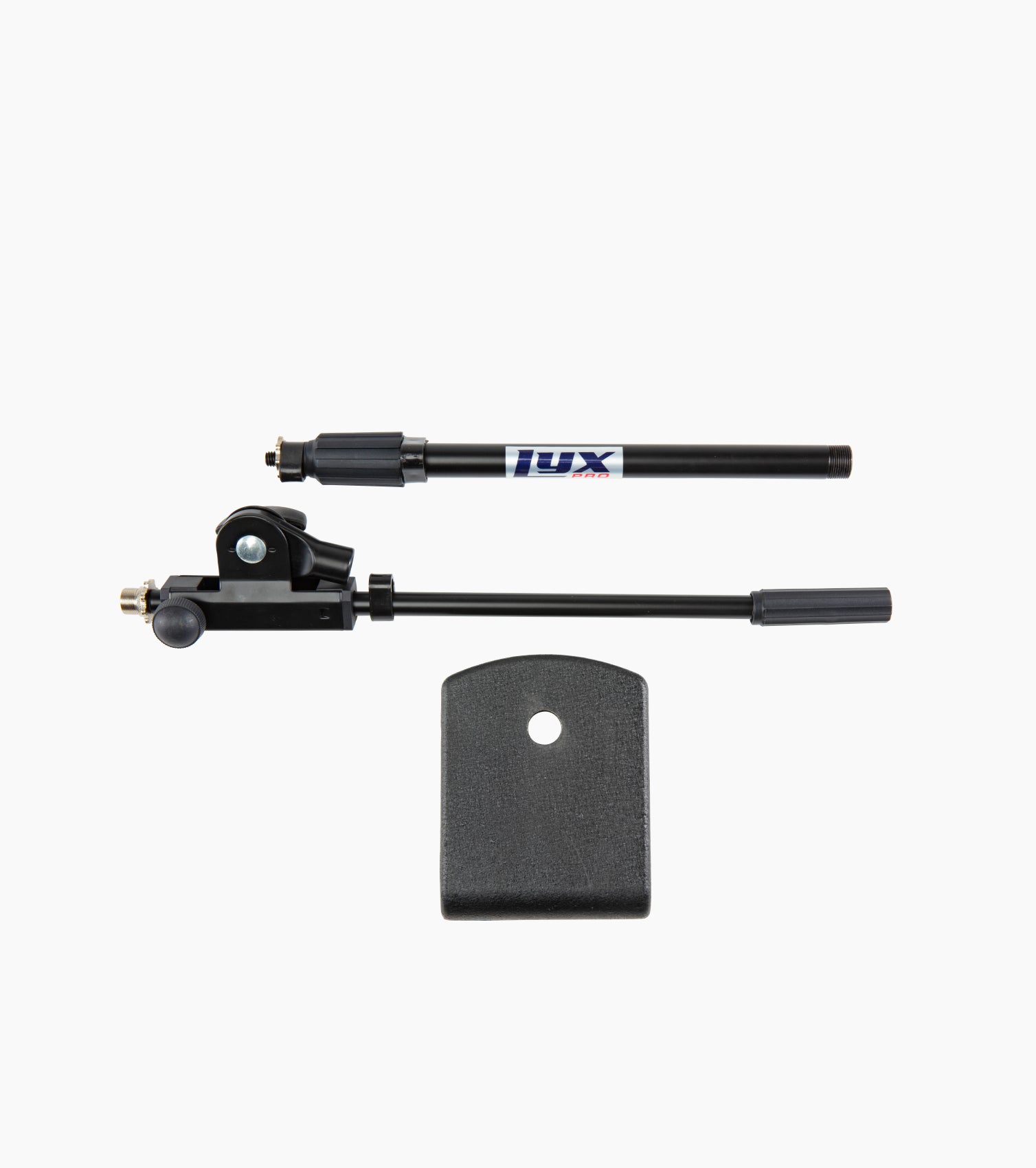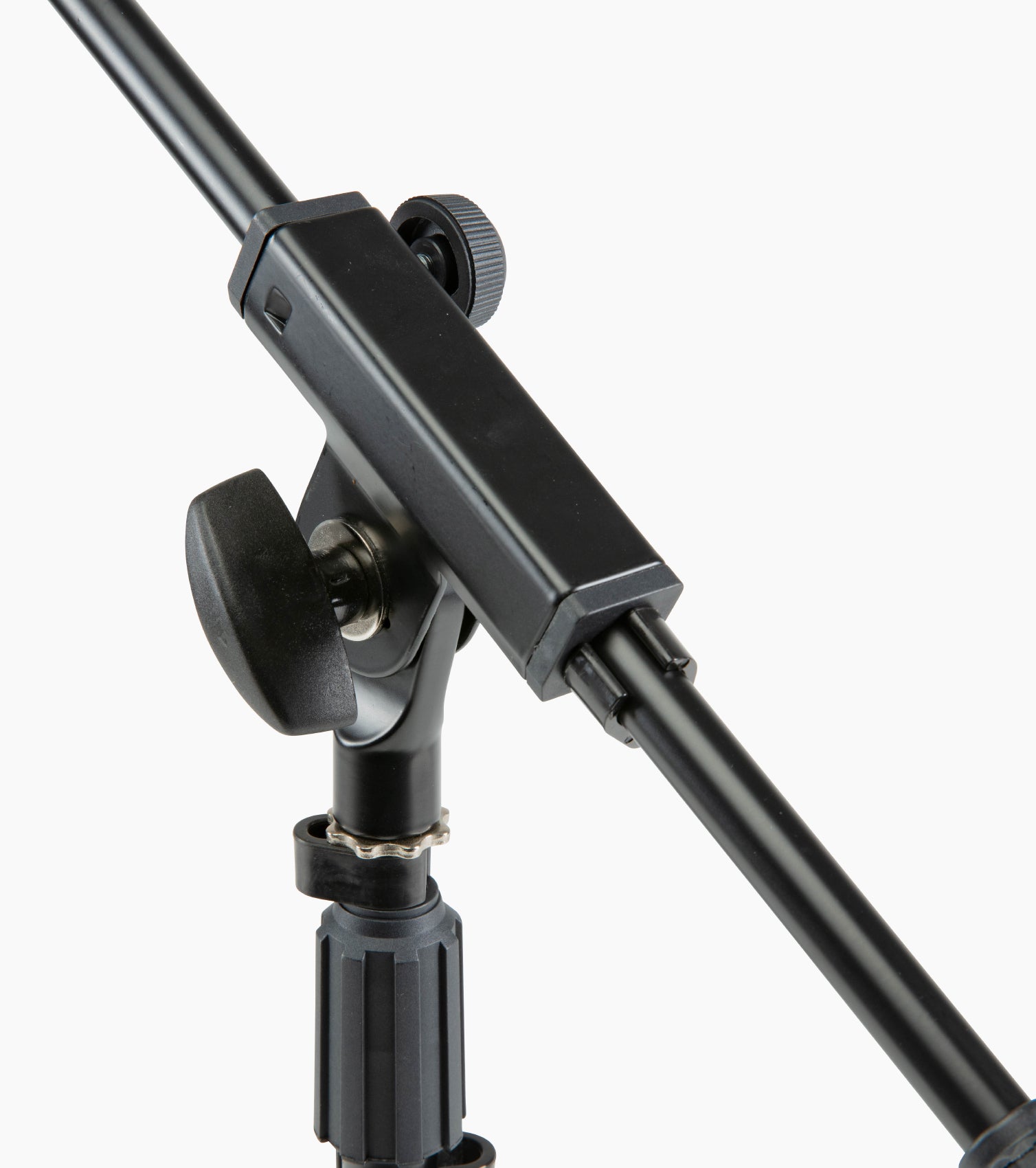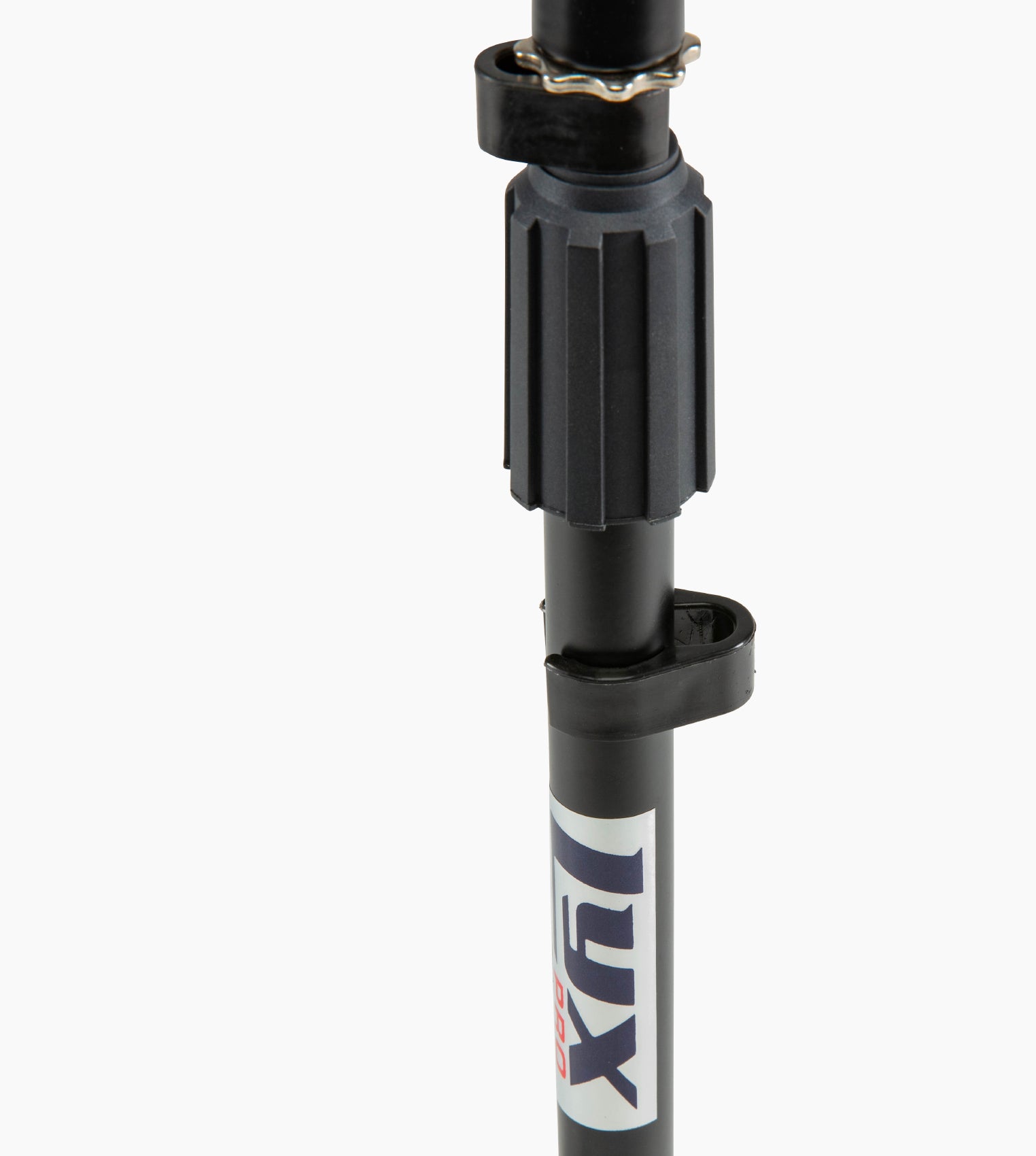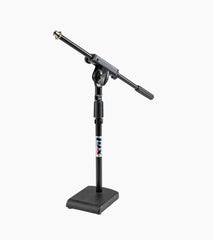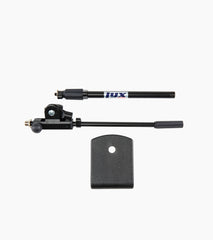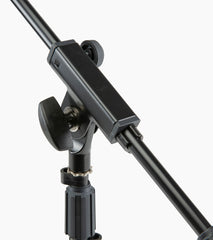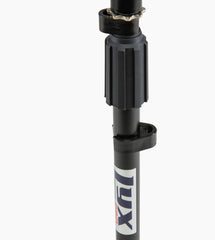 Regular price
$0.00
Sale price
$29.99
Unit price
per
Sale
Sold out
A solid stand for your studio
Weighted base for added stability
Adjustable boom for perfect positioning
Works with 3/8" and 5/8" mounts
Durable, high-quality construction
Perfect for drum recording, home studios, and more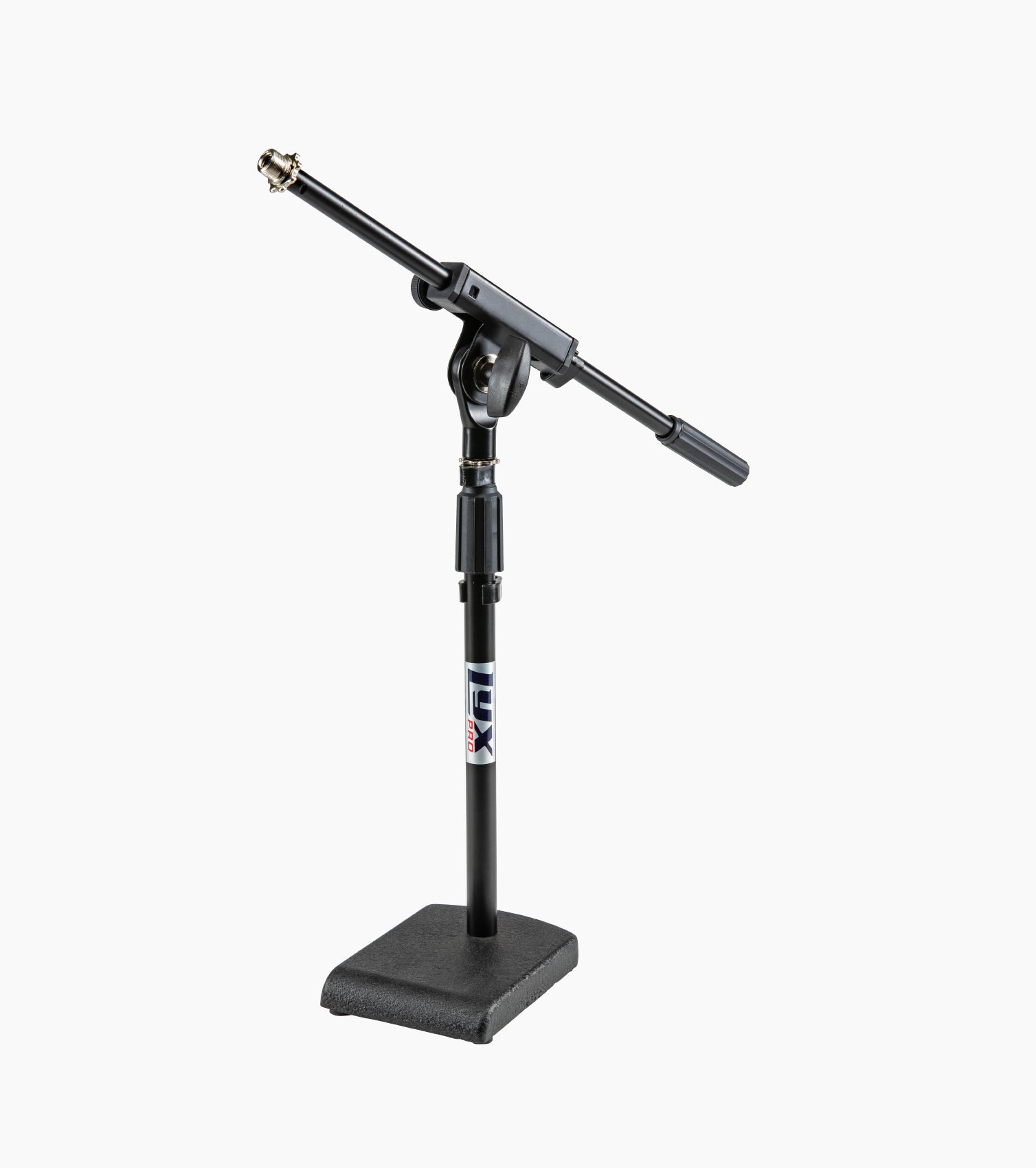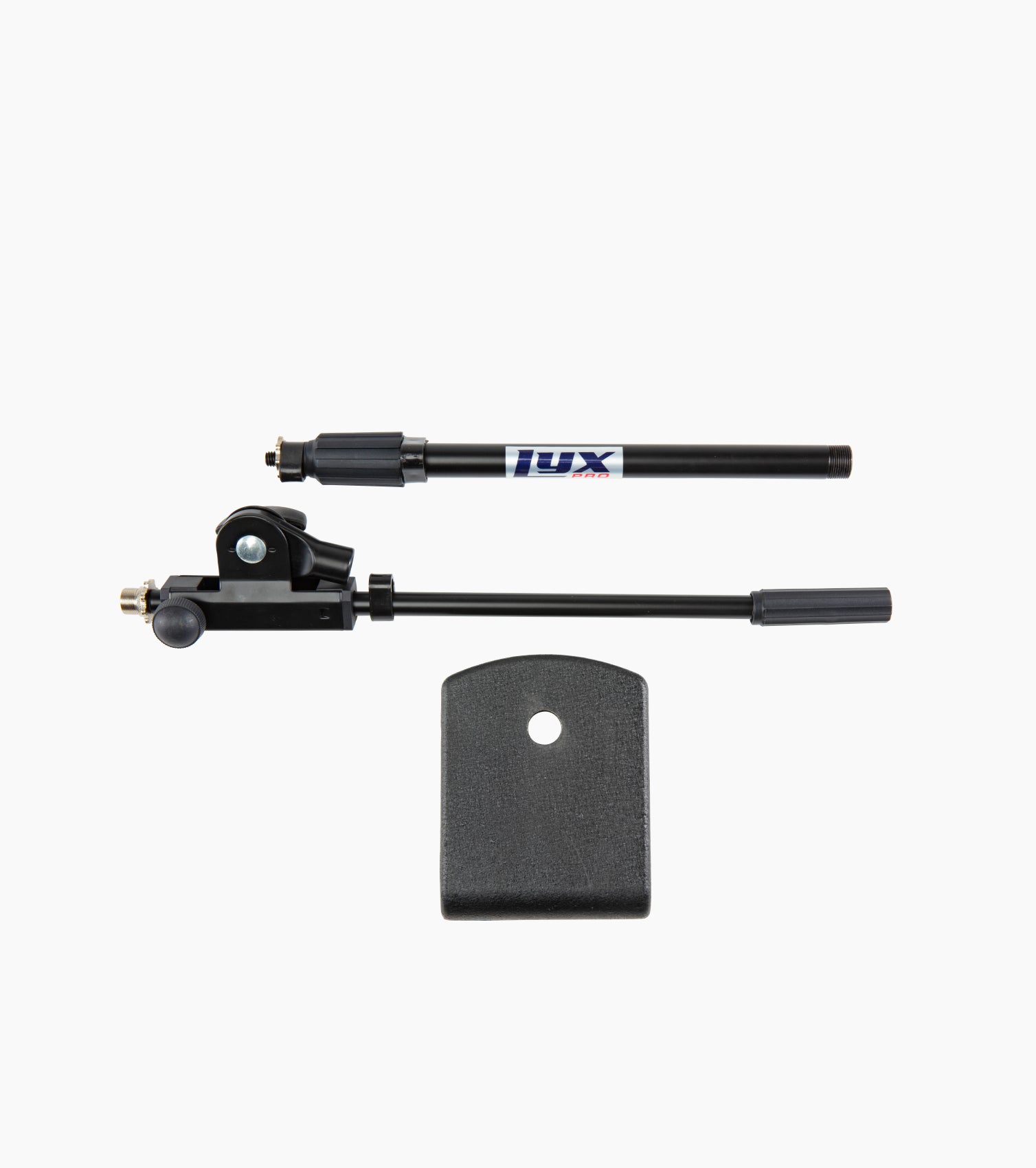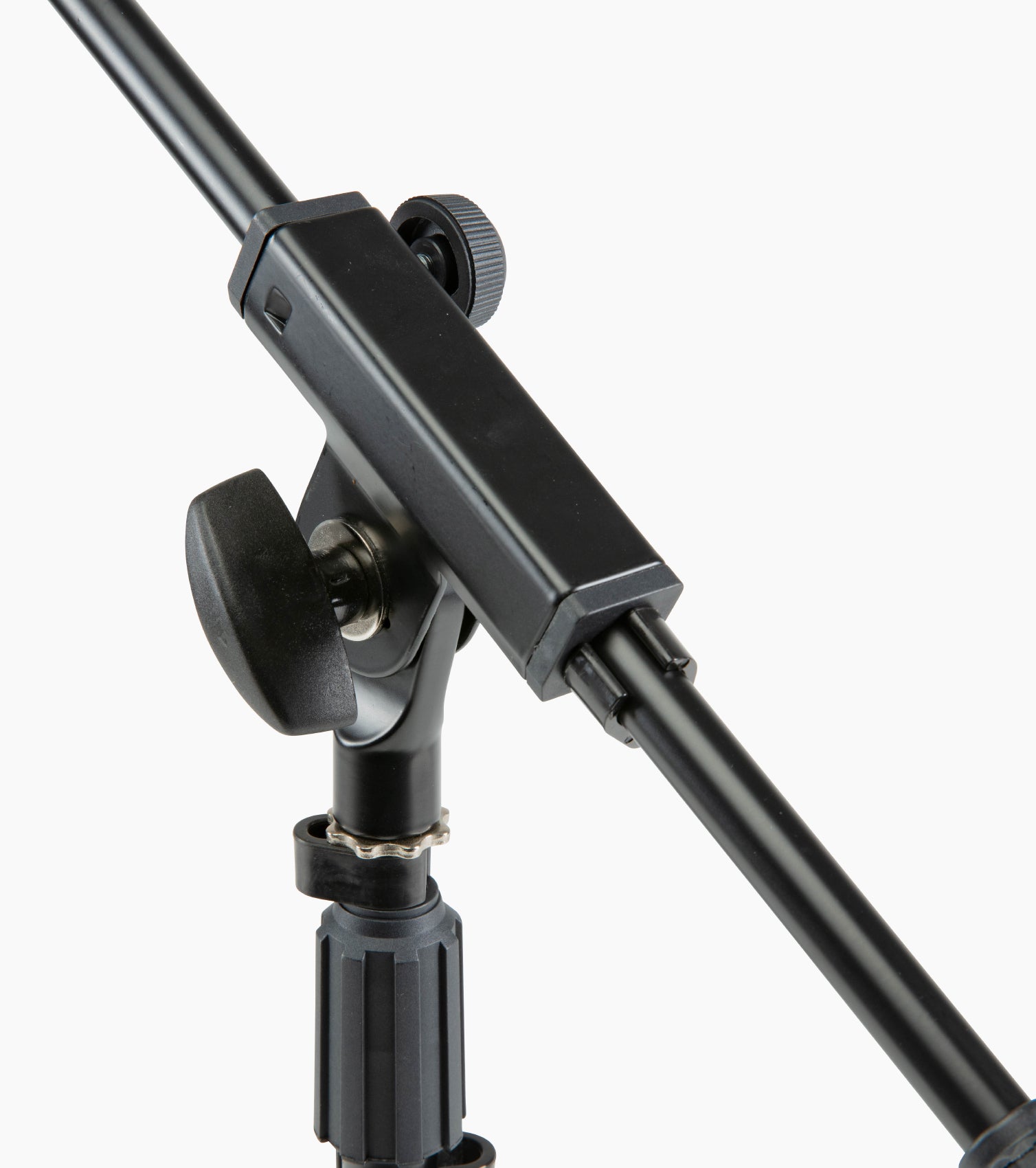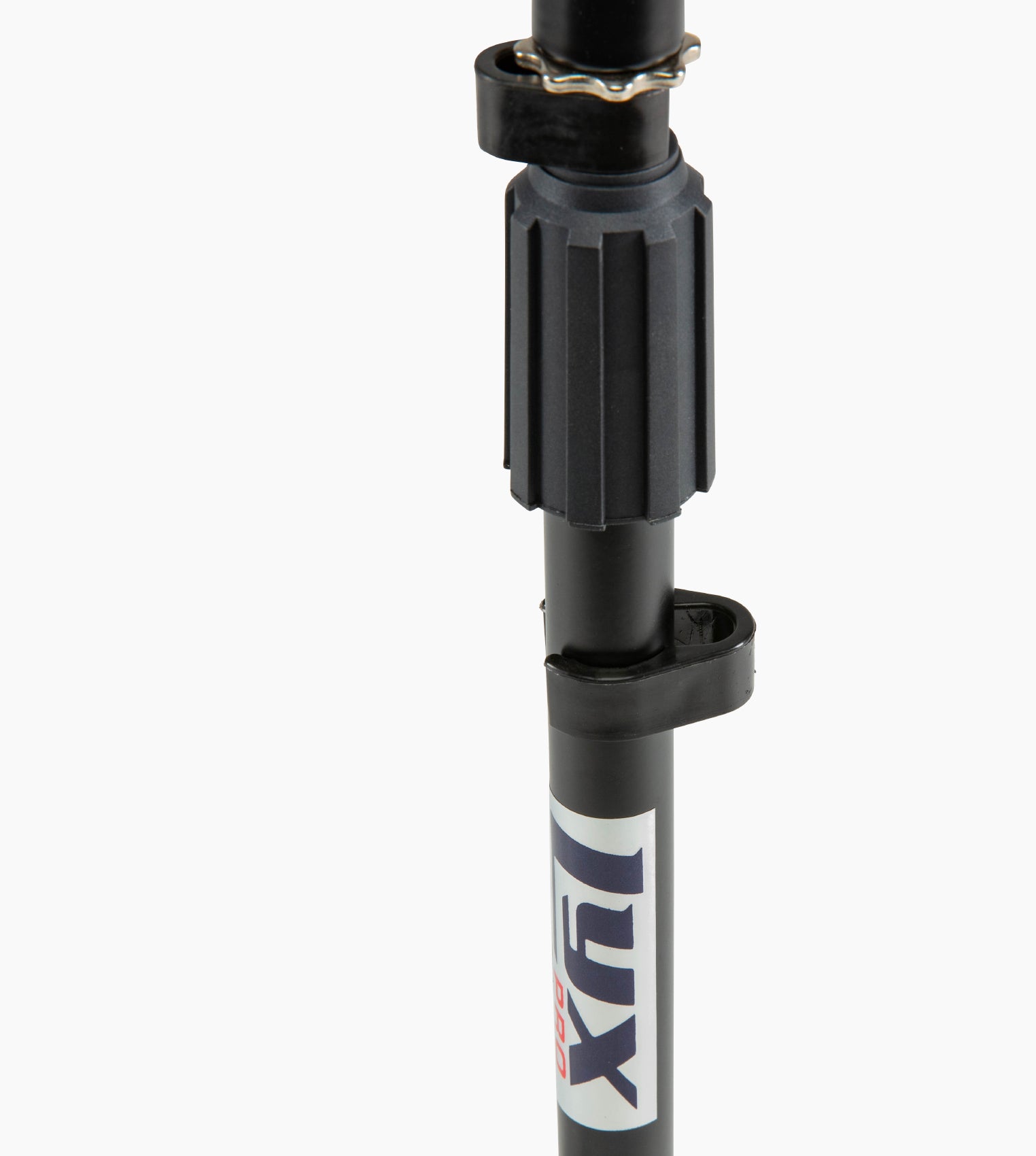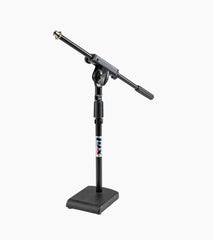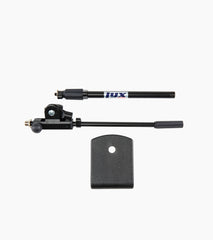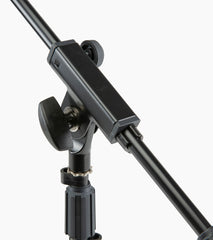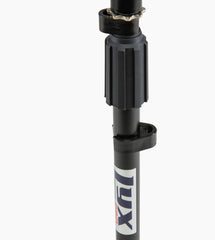 Free shipping on all orders
View full details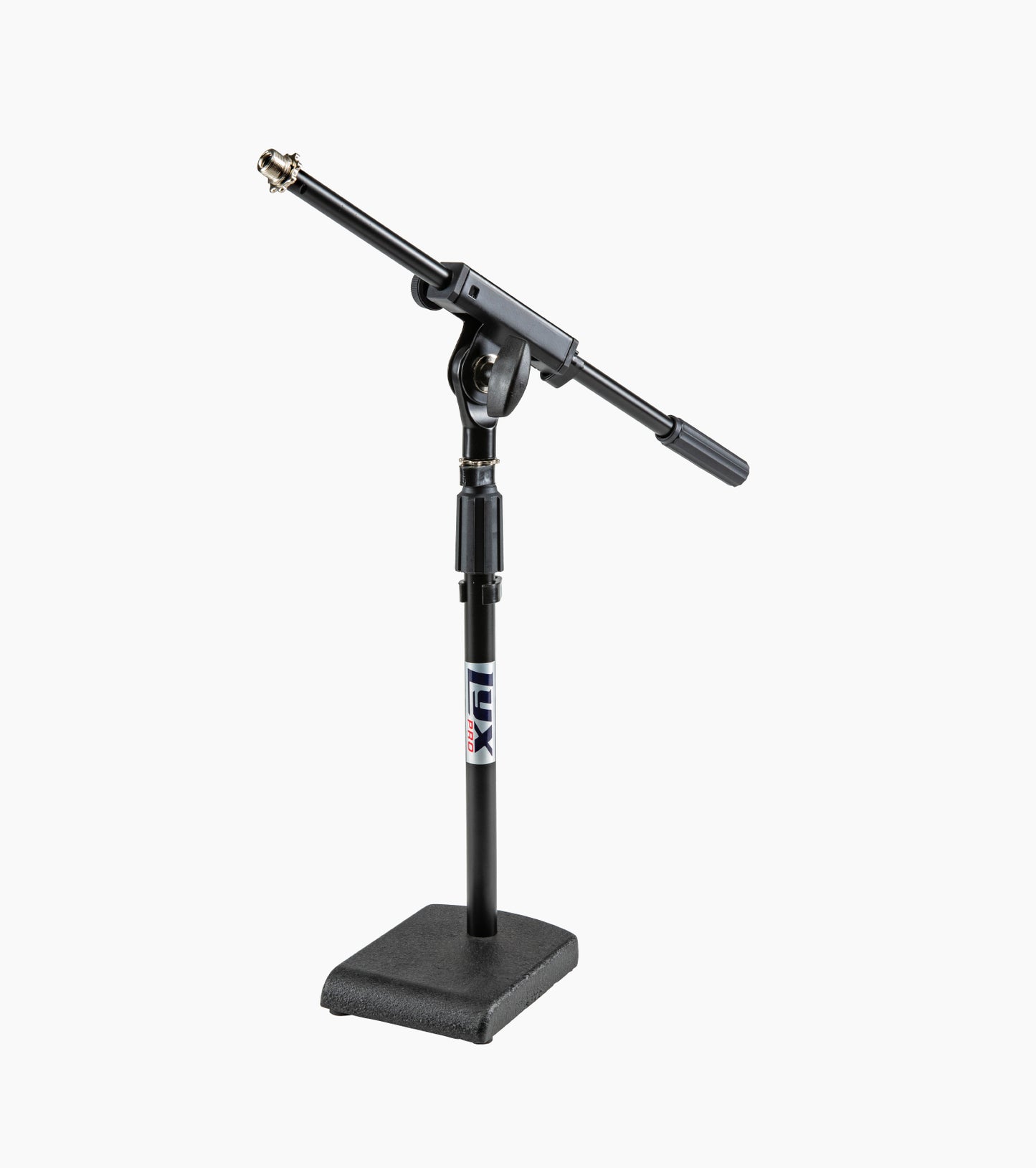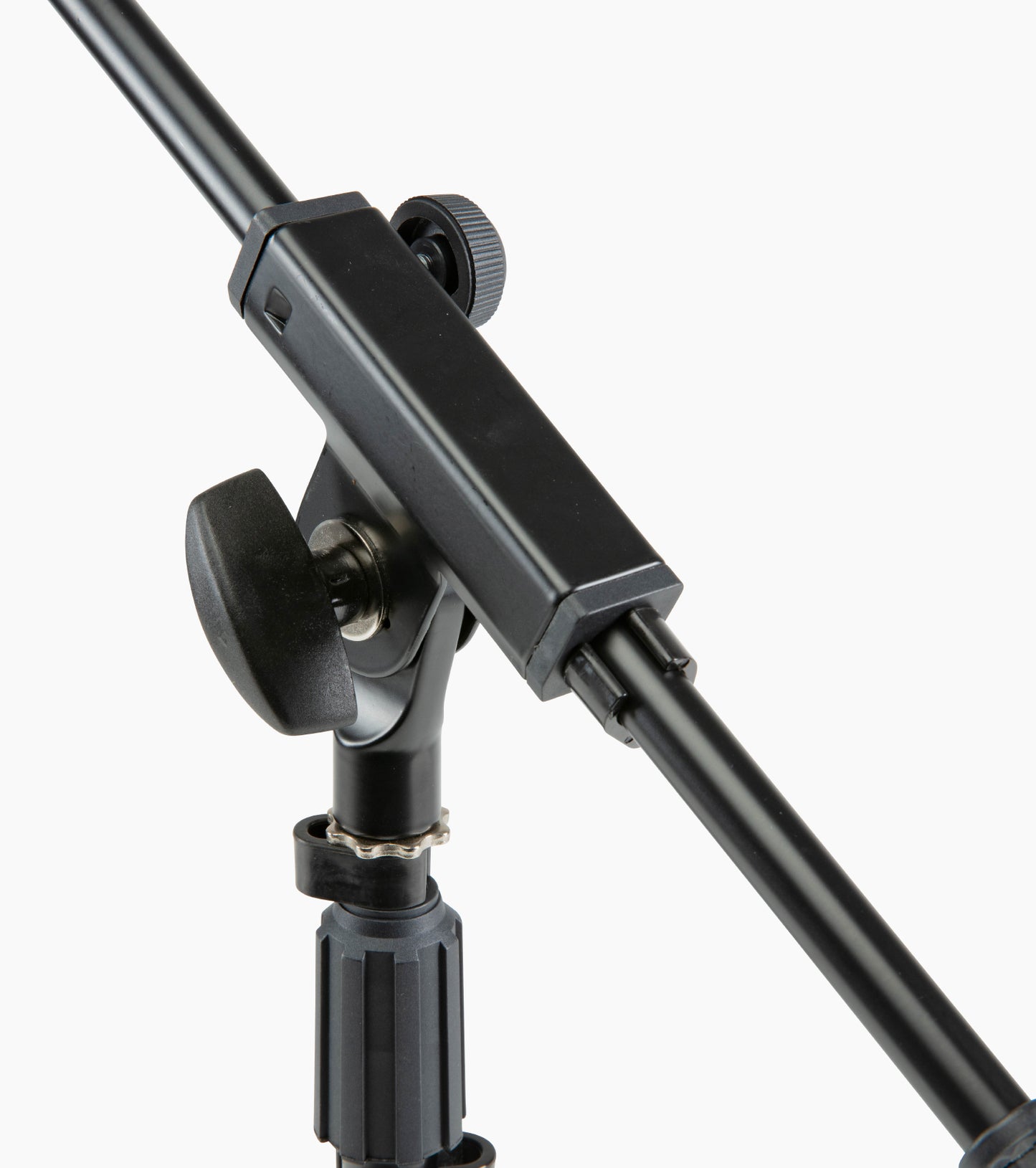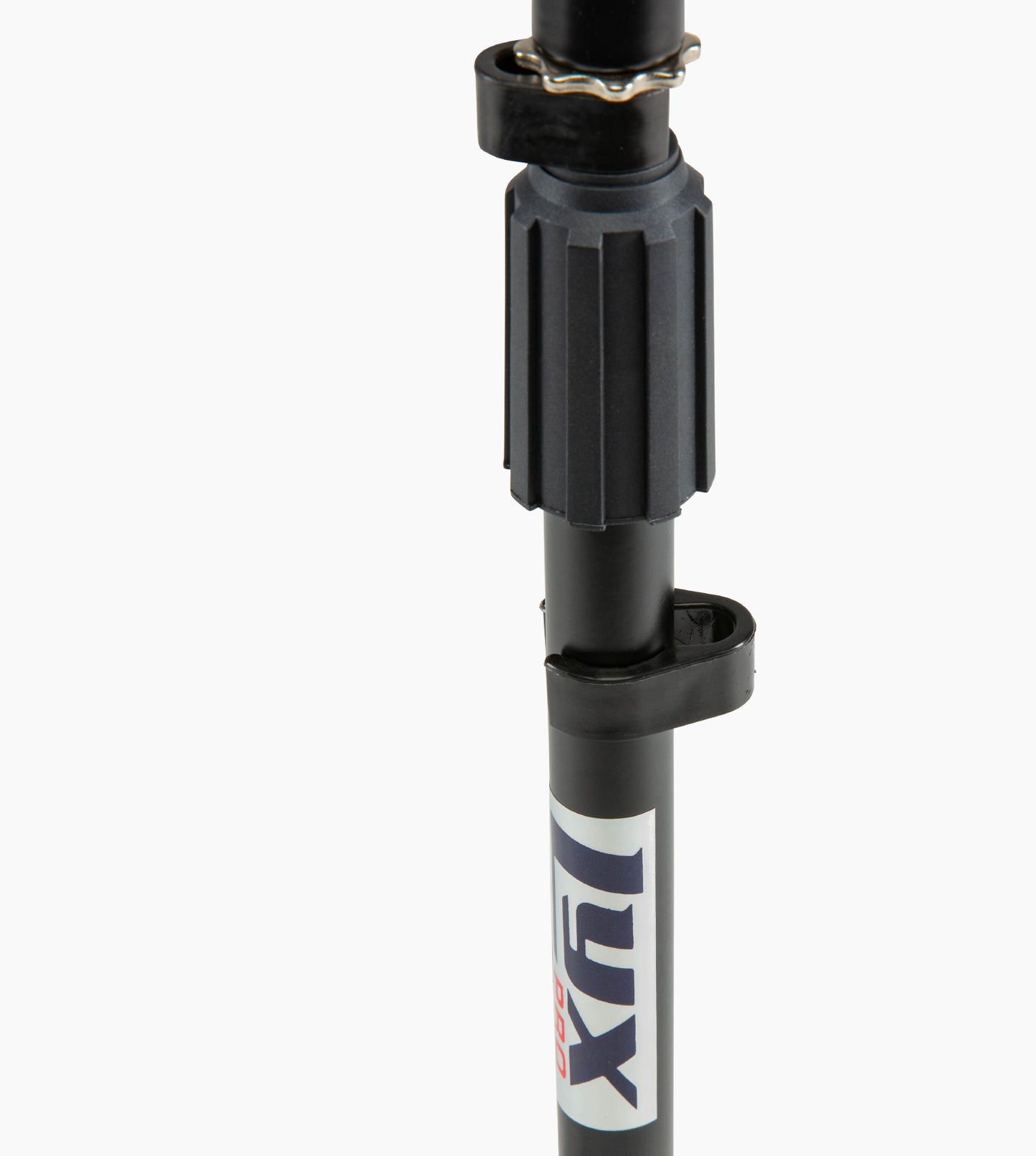 General
Product Type: Mic Stand
Weight: 6.2 lbs. (2.8 kg)
Material: Steel
Color: Black
Mounting Type: Freestanding
Maximum Height: 23" (58.4 cm)
Boom Length: 19" (48.3 cm)
Adjustable Height Range: 13.8" – 23" (35.1 – 58.4 cm)
Mounting Options: 3/8" and 5/8" Threaded Mounts
Number of Cable Clips: 2
Specifications
Product Type: Mic Stand
Weight: 6.2 lbs. (2.8 kg)
Material: Steel
Color: Black
Mounting Type: Freestanding
Maximum Height: 23" (58.4 cm)
Boom Length: 19" (48.3 cm)
Adjustable Height Range: 13.8" – 23" (35.1 – 58.4 cm)
Mounting Options: 3/8" and 5/8" Threaded Mounts
Number of Cable Clips: 2
Worst mic stand I've used.
The stand, a mic, and an xlr cable were all broken as a result of threads at the base of the stand coming loose.
Just the right height to use as a portable tablet stand
When I need to carry my music with me, I've been attempting to think of a simple setup that will hold my phone or my 8-in tablet.It disassembles and fits into my guitar case.It's nice that I no longer need to carry additional bags with my music stand because I have one of the guitar cases that can accommodate one, and this drum stand is higher than any other drum stands.I made a holder for my phone and tablet, and I use it for that.
broken before use
I was optimistic.During the first recording session, it malfunctioned.appears to be quite fragile close to the base.
Different design than what's on box, boom shorter than advertised
The included boom is actually 16.5", not 19", and it came in the packaging.I'm not sure why it is, but I suppose it doesn't really matter to me.It works well for miking a guitar cab.
By modern standards, a heavy duty stand.
used to set up a desk.dependable structure.